[IMG]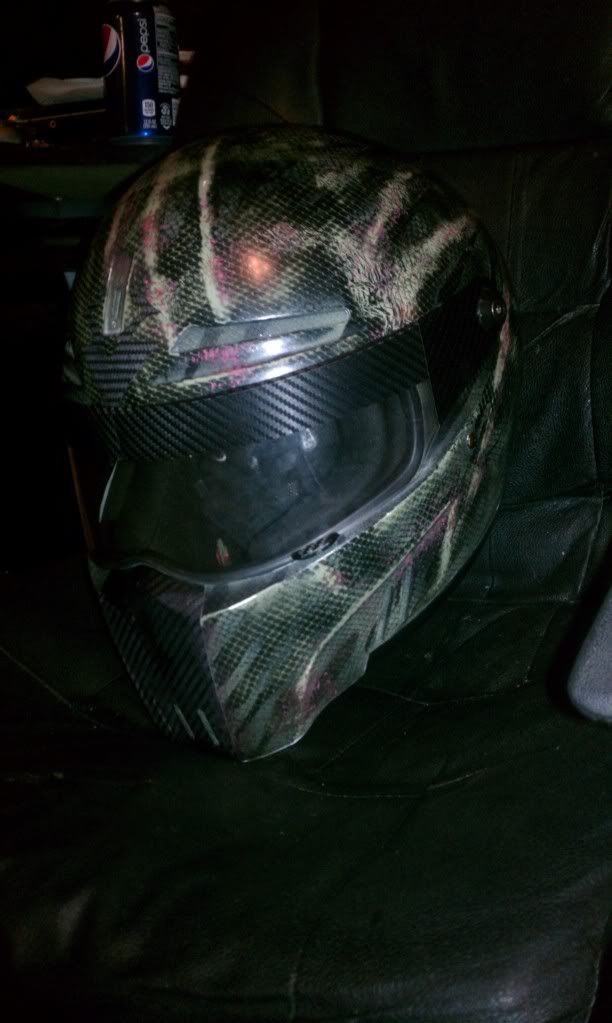 [/IMG]
I rattle canned this, still needing some clear coating work yet,
[IMG]
[/IMG]
Rattle can on the work on this too, well aside from the skull decal. This particular postapocalyptic look I do, I will actually feather like lets say 2 corners and one side with one color, then half the middle and another corner with a 2nd color, (in this particular piece I layed the decal down at this stage) And then applied a 3rd color to the bare areas. Then I sprayed over everything once in diagnal lines, alternating the colors. Then a FOOK ton of sanding to bring all the differnt layers out.
[IMG]
[/IMG]
And I ALSO rattle canned everything you see here. Given its no where near postapocalyptic by any means, but I went overboard. I wanted a glass smooth base coat, and glass smooth clear. So When I was done sanding the primer (yep I wet sanded the primer down to 600 grit) I applied a base of metalic silver, then sanded it, then the sunburst metalic orange and sanded that, then the clear and yes I even sanded that. Buffed to perfection.
Duplicolor I am not a fan of there clear cote in the spray bombs, its to weak, to thin lacks any real form of depth. Im debating about resanding the clear, and then getting a 2 part epoxy clear over it.