Howdy,
So its time to get off my lazy ass and start this conversion thread/finish the bike for this weekend.
So I bought my bike last year around this time, its a 2007 Kawasaki Versys (KLE650). I think I saw someone's versys conversion and i bought the bike to do the same.
What I am doing to the bike is:
Removing the stock bar set up and adding clip on
Jardine GP1 slip on instead of the stock muffler
Tabs from the tank taken off and filled in
Rear sets take off and painted
Wheel painted a different colour
7" round headlight,
Different signals and mirrors
Different coolant bottle
New tires
getting rid of the stock rear fender and possibly shortening the front up
And the boxed fairing pieces.
So here is what's underneath all that crap.
The used tank I bought and the Bondo'd tank.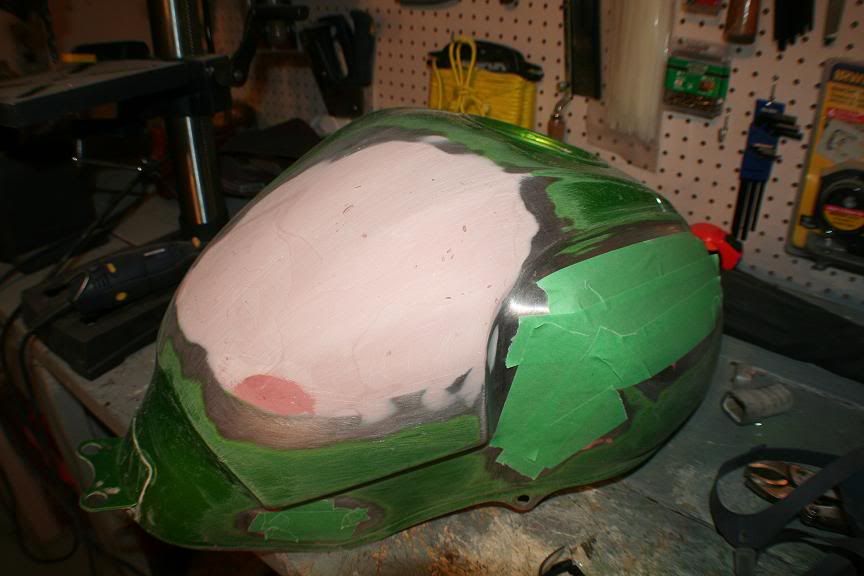 That is it for now, until I can upload more pictures. I've been pretty slack about finishing the bike but now the weather is good and I can actually work on it without freezing my ass off outside. Most of the pieces I need are in hand, so a couple of long nights will get this thing on the road soon and probably some more mods later on in the summer.