Having moved to the posh side of town, respectability seems to have rubbed off on me. instead of constantly having Thorburt in parts, that are scattered randomly around the garage, & filling the air with expletives as bits that where simple to remove utterly refuse to go back on, I find myself using the garage as a simple parking space......
Well parking space, storage & smoke shelter, but you get the point!
......with the only clue to my hooliganistic tendencies being that it's filled with bikes rather than a modest & unassuming practical family saloon.
The neighbours have even stopped frowning at me as I wheel the bike out &, destroying the pleasant sounds of tweeting birds & humming bees as I fire it up, is now treated with neighbourly waves....
Err... I think I get some cheerful 'Mornings' too, but they seem to get drowned out so I wouldn't swear to it. They could just be muttering to themselves or ruminating on something?
......as I go off to rack up some more miles. But other than pottering away to fix my mates Triumph I've done nothing & with Mrs Bob showing no interest in here bikes I got no motivation to work on her GSXR as it'll just sit there like her blade has for the last couple of years
In fact... Her blade ain't even been taken for an MOT,this year, as she says she doubts she'll use it this year!!! Which makes me even less inclined to work on her fighter.
Hmmm...my gut instinct is to build it for myself to use
and claim it as a second bike but I can't be arsed to build what she wants for it to then not really be suitable for me to use!.. Bloody short arse dwarf girlfriends and there stupid desires to be able to touch the floor
Anyway... I digress
So, with no work going on. I'm loving just riding.
The indicator fix has held & other than wearing the paint off the tank nothing's needed fixing and I've spent my time as all respectable suburbanites do washing my car on a Sunday afternoon, even when it doesn't need it... Err CAR! I mean bike
But this week did see some tinkering
Right...so the complicated job of fixing my paint got snuck in, But as I really didn't wanna start the laborious task of respraying it again.
I cleverly......
.....just covered the big white patch with a pad
.
And although I the first to admit I not been doing much. The complicated tasks didn't quite end there.....
No... After regaling Chrissy with my exploited out on the road & her disbelieving the remarkable near miss with a dear story I realised I missed having my helmet cam!
But I killed that last year &, to be fair, it was a pain in the arse to use.....
In brief, the battery kept running out, it'd only store about an hours footage before needing clearing down & I never remembered to turn it on until after something exciting/stupid/down right silly happened. so, when I killed it in a perticularly heavy rain storm. The 'Oh, not as waterproof as they claim' incident became the end of me capturing thing out there
....but I thought I'd try again... And proceeded to find a cheep thing online.
It arrived as I was completing the complicated tank repair so, I got straight on it....
The tiny little LCD/control box dohickey actually looked better quality than expected...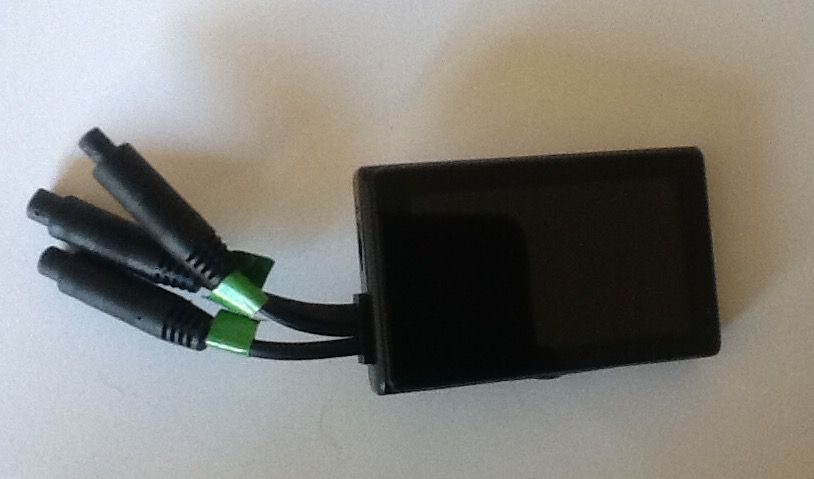 ... And was defiantly smaller than I thought...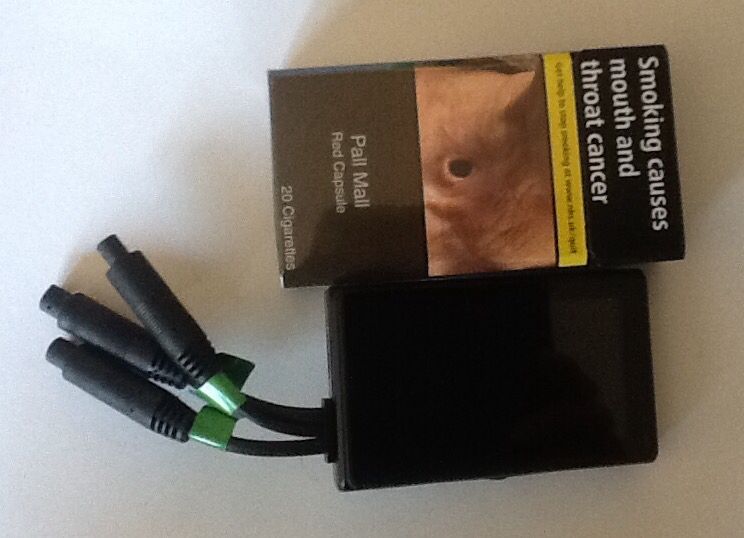 ...making it easy to find a place for it
Mind you... As I fitted it under the seat cowl where I already located my ' I'm far to lazy to remember to do chain maintenance' Scottoiler my luggage space* is now non existent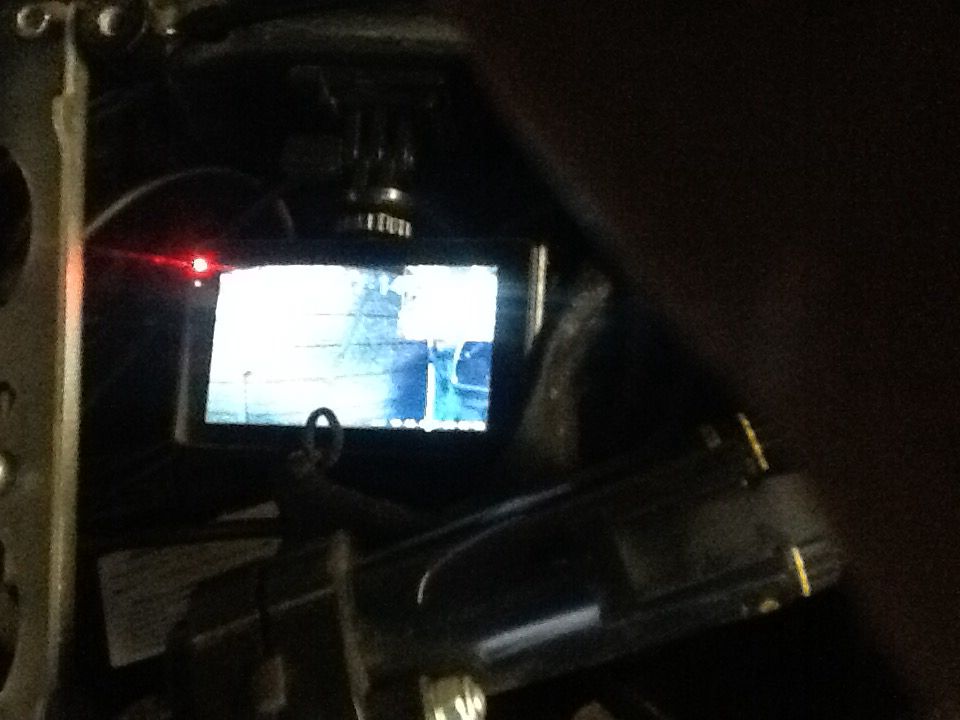 And just to protect it should water/crap get in there it was put in a little baggy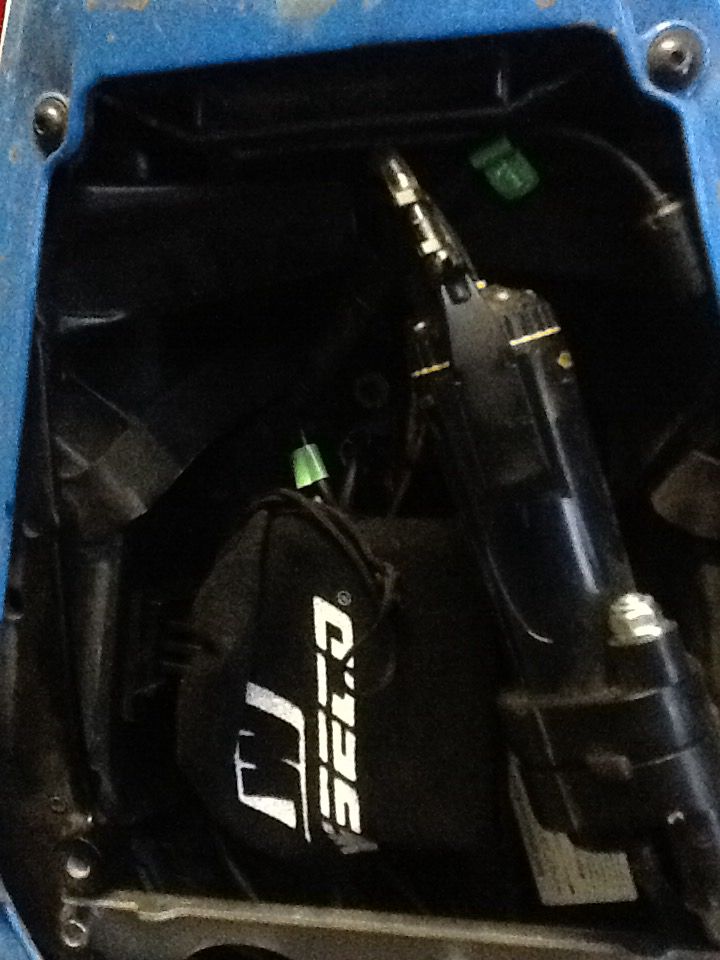 Then I temporarily mounted the cameras....
Yep cameras! Turned out it comes with two.
.....as I may move them to better positions yet.
Front was simply stuck to the light.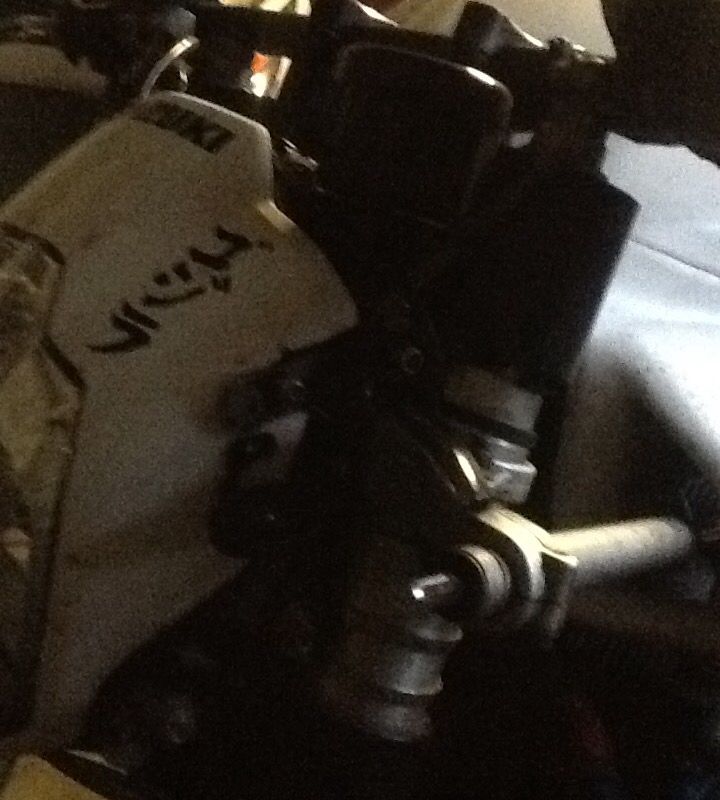 Err... Shitty photo?! It the little black smudgy thing under the bracket!
And the rear....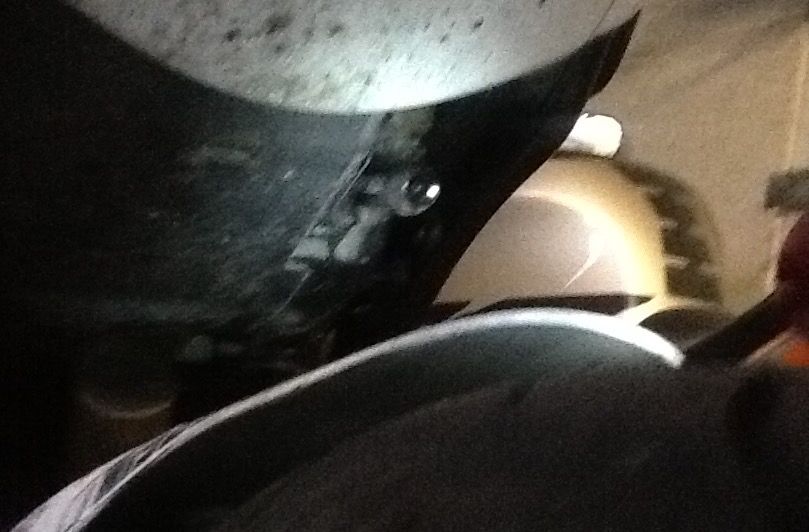 Oh?.... Think my iPads fucked....
Look there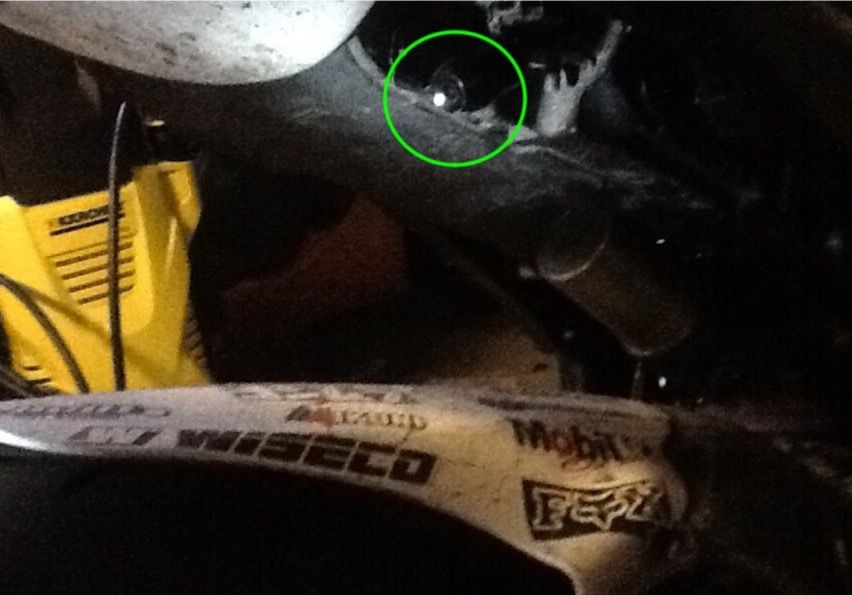 And so far I pleased with it..
Footage seams good. Auto on and off when engine started and like a dash cam it just loop records overwriting the oldest footage so I can now forget about it till something interesting happens or I need to prove to Mrs Bob that 'honestly, it just stood there looking at me until, with my front wheel locking and a mere foot away it casually pranced of oblivious to the fact I'd just shat myself an had this is gunna hurt! This is gunna hurt! Fuck!! Going round in my head'
.... And ...hmmmm?!....I was gunna post some footage to illustrate even though it just boring work commute stuff. but it appears my crappy laptop is dying and currently.refuses too boot up...
Maybe later
*luggage space :lol: dunno... Either the Japanese have a very cleaver way of folding stuff to turn things very small, that they keep secret or, they just didn't wanna call it a 'couple of packs of fags or maybe a DVD' compartment!