Big ole antenna mirrors annoy me. Bar end mirrors won't really work with this bike's intended purpose. I decided to give this a try. Haven't had a chance to see what it's like in traffic, but you can see out of it better than you would think. If it works out I'll have to whip up another.
Two holes drilled in a piece of scrap.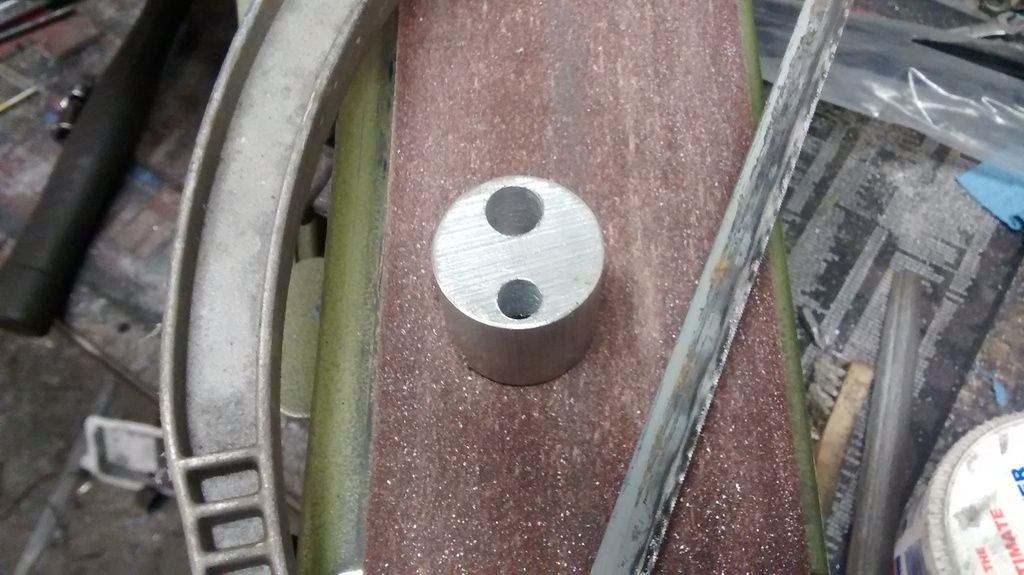 Hacksaw, belt sander and drill/tap a for a clamp bolt.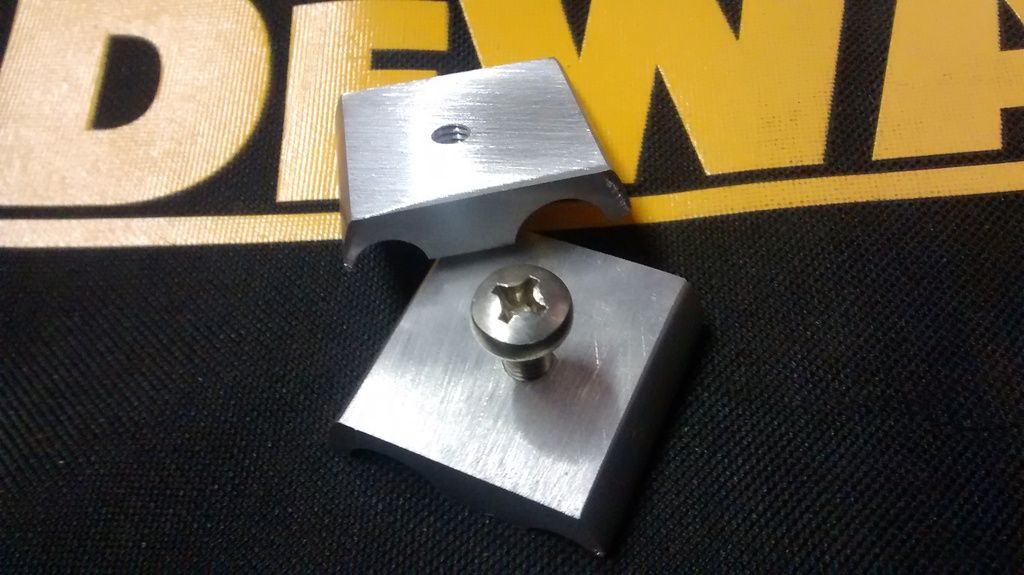 Whack the excess stalk off a junk mirror laying on the shelf. Goes on the cross brace of the bars.
'Sup shawty?
Really hoping this pans out. The shorty mirror doesn't vibrate at all when the big thumper is thumping away. I can't see shit at highway speeds now since everything in the mirrors just turns in to a blur. Which is odd because the bars don't feel vibey at all.