I was test fitting all the coolant pipes onto the engine and noticed a problem. With the coolant pipes on, the T for the oil mod lines is in a place so that the connector for the front heads oil mod line is blocked by the coolant pipe.
So, I cut another piece of hose and made a new line for the rear head that was 1.5" longer, so it moved the T further towards the side of the engine, giving me room to run the line under the coolant pipe. The braided line is rubbing on the coolant pipe a little bit, so before I assemble it for the final time I'm going to put some heatshrink on the braided line where the pipe is so it won't rub.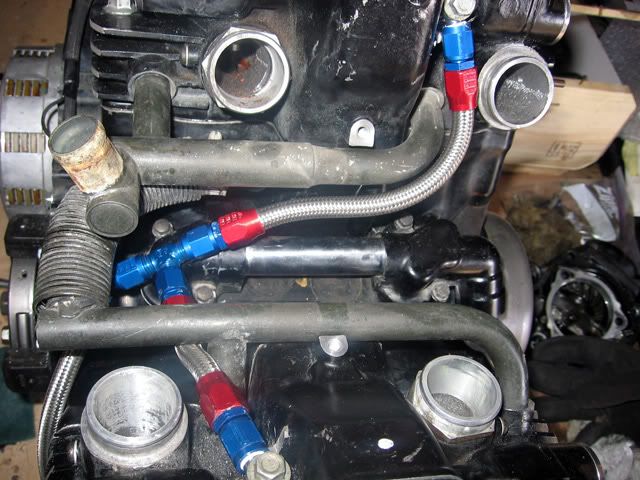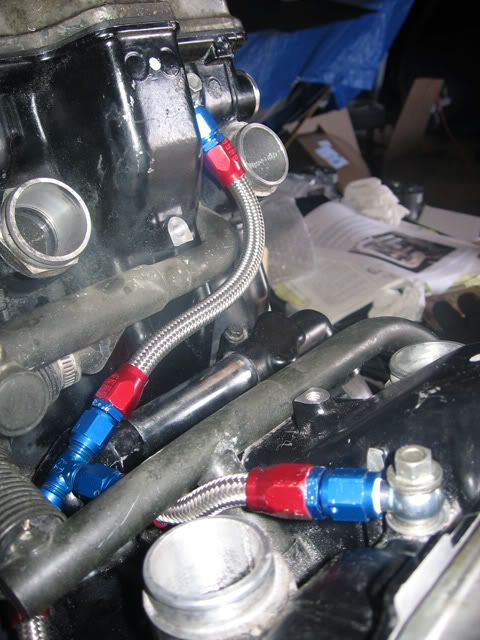 Since I put that extra 1.5" in the line, it gave me more slack on the main line from the oil gallery so I can get it around the front motor mount easier, without so much rubbing.
I also cleaned up the clutch side cover a bit. The paint was dull and just didn't look good, and the bare aluminum parts were oxidized. So, I took some sandpaper and S100 to it and now it looks just like new.
Before:
After: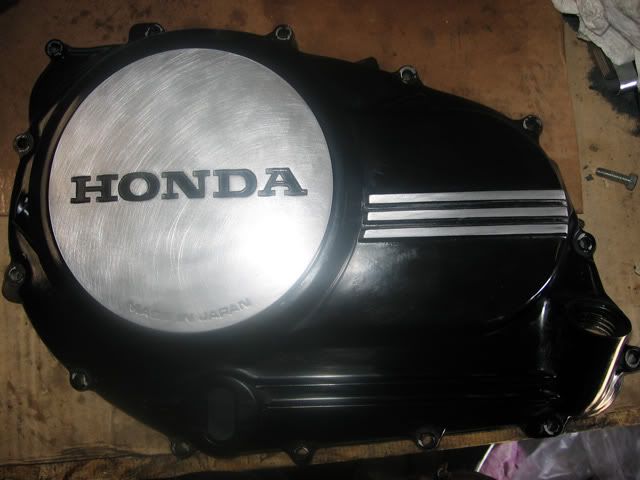 I started cleaning up the rest of the gasket surfaces on the engine so I can get this thing reassembled soon. I also have been replacing all the seals that I can and cleaning it up along the way.