I have a new project that I am planning on spending a decent amount of cash on and I will be keeping and riding this one so if any of you have any feedback, constructive criticism or idea's I would like to hear it.
Thanks in advance...............
I bought this 1981 KZ650 CSR for $600 - I am going for a pretty much traditional looking Cafe Racer. I will strip her down to the frame and will powder coat the frame white and paint the bike black with a single white racing stripe up the cafe seat, tank and front fender. I will also have a bit of chrome on the bike.
Here are some pic's
STOCK AS PURCHASED.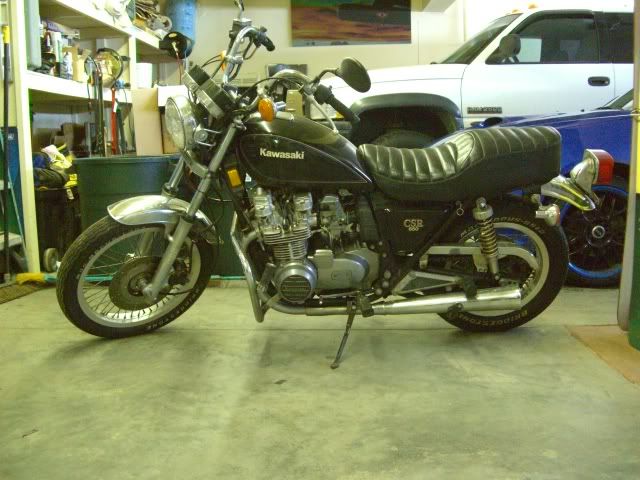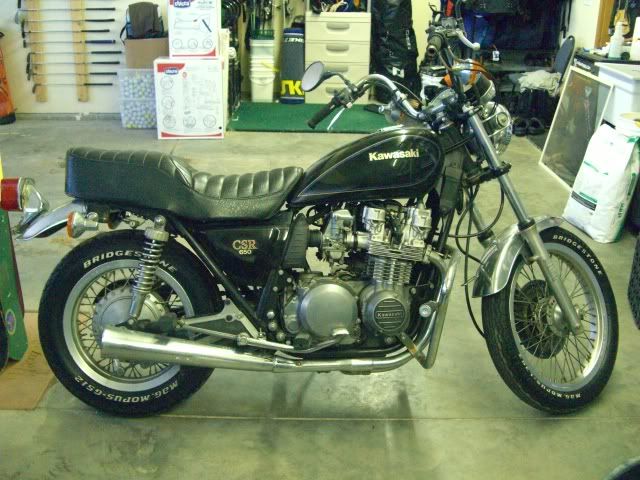 STARTED TO STRIP HER DOWN.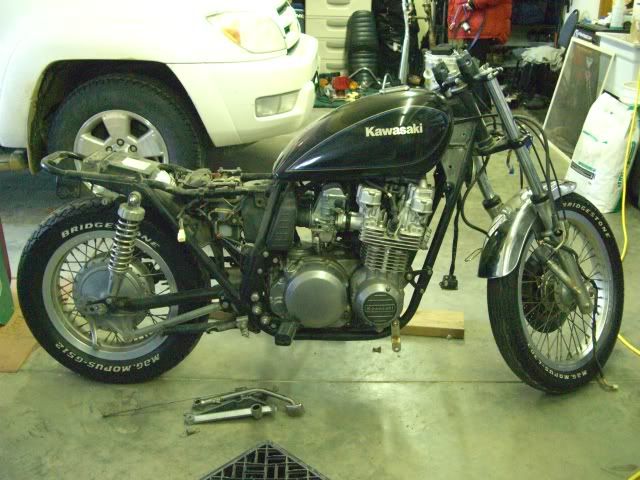 I have ordered a bunch of parts and will update the build as I make progress.