Quote:
Originally Posted by
madmadbil
1992 GSXR 1100 gas tank,the thing is its too big,the fabricators( in Scotland) said it was too difficult to cut,shorten then reweld (tossers)Does any one know of a place who has succesfully rewelded a gas tank..I live in Guelph ON

cheers Bil
If youve done the hard part and have all the available dimensions, then the rest should be easy for a welding/fabrication shop. I mated a 2001 R1 tank to my 1980 GS750 tank to add capacity and have a sportbike style filler.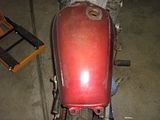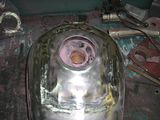 My suggestion, call around. Be clear in telling each shop what you want.