Had some more time today to work on the getting the XS engine torn down. I was able to get the head and cylinders off.
Didn't have a cam chain breaker, and wasn't able to get enough slack in the chain even after I took off the cam chain bearings. So, I found the master link, ground down the pins and the master link just fell out. I'm planning on getting a new cam chain anyways when I rebuild it.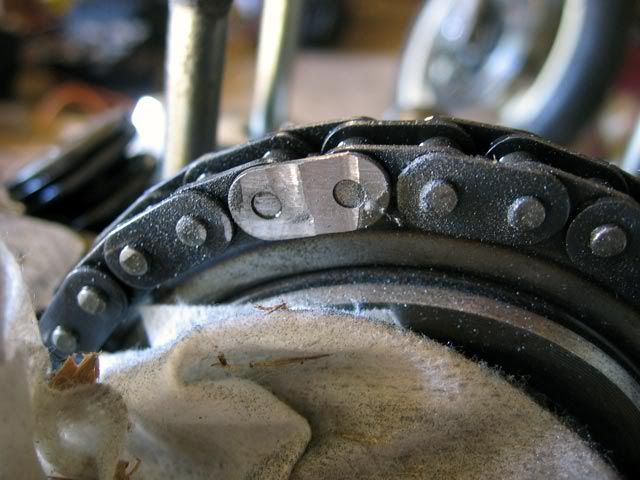 Once I had the cam chain and and cam shaft out of the way, I was able to get the rest of the head off the engine.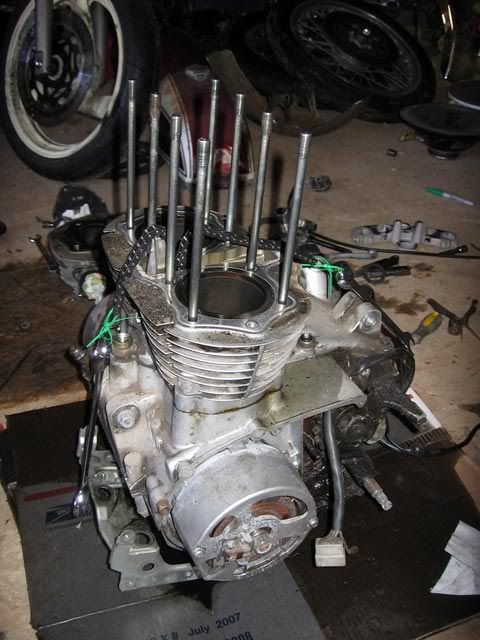 Then it was just a couple hits with a rubber mallet and the cylinders pulled right off. I noticed that the base gasket seemed to be cracked near the back of the cylinders, so I'm guessing that's where the oil that you see seeping from the back of the cylinders came from.
Just a picture of the head and cylinders off. These will get an extensive cleaning before the engine gets rebuild (possibly baking soda blasted)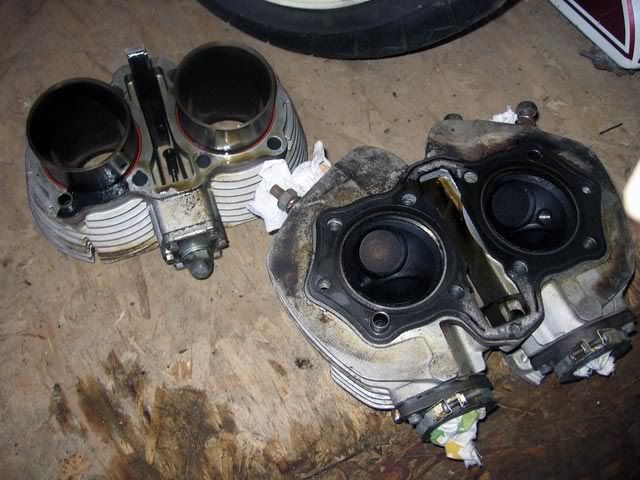 The cylinder sleeves look to be in great condition, no rust, pits or major grooves.
So that's as far as I got today. I'm going to be ordering a complete gasket and seal kit soon and start cleaning the engine (possibly a little paint).