Ah, the black knob is the idle adjustment. Turned clockwise is higher idle, counter is lower. The mixture screws shouldn't be too hard to locate.
These are the mixture screws locations (carb pic for reference) not to be confused with the float bowl drain screws: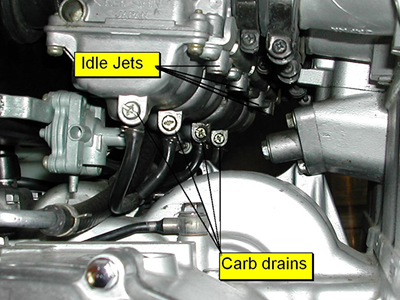 The bottom picture shows the tubes (part of the carb bodies) that the mixture screws are recessed into: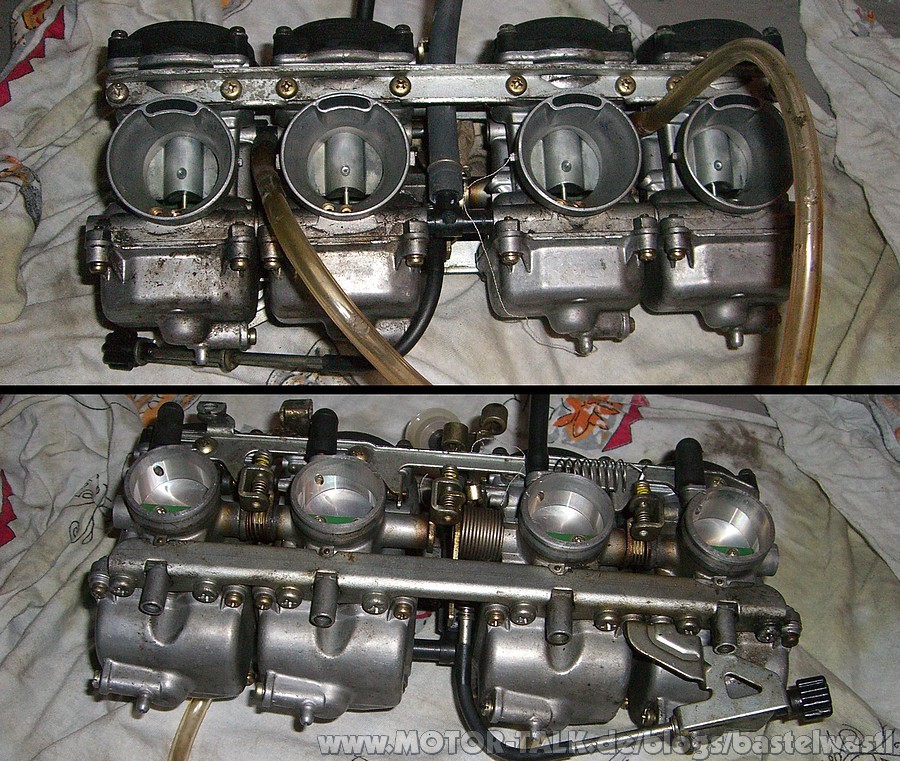 Are you running the factory airbox and filter or are they individual filters on the carbs themselves?
And, did you clean these out? Like, remove them, make sure they are clear of debris, and all the little holes are totally free of any gunk and stuff? (Not sure how much you do or don't know so here is a good example picture. Did you remove these from each carburetor and clean them?)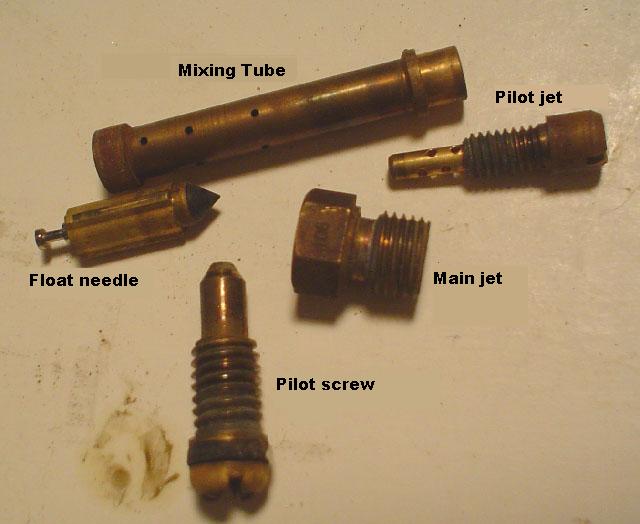 If your running all factory parts, it could be a small amount of crap in the pilot jets that is causing the problem. I'm trying to be as basic as possible and not overwhelm you with things to check/do. Just a step at a time.
-Rat