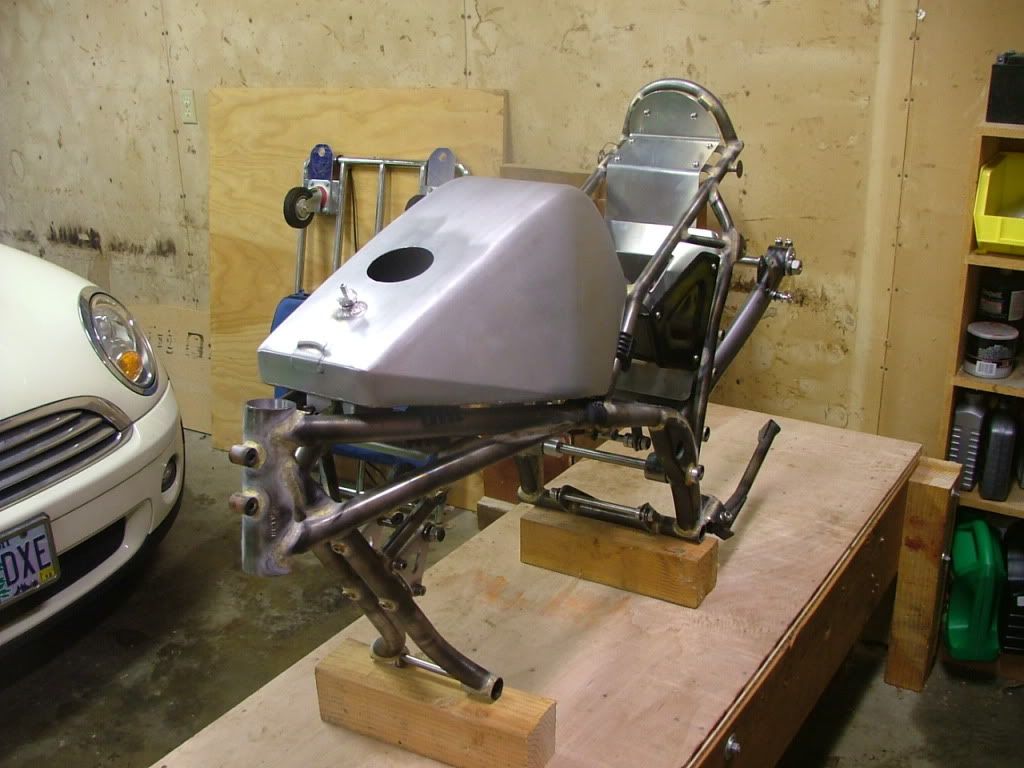 Here's some pics of the Hyde Harrier I'm building. It's called that because it's sold by
Norman Hyde in the UK, though the frame and fab'ed parts are all built by Harris. What
I bought are the frame, gas tank, seat/bodywork, rearsets and other smaller bits. The
rest is up to me. The plan is to use CBR 600 forks and wheels, which I already have.
The engine is out of a '06 Triumph Scrambler which is similar to the current Thruxton/
Bonnie engine except it has a 270 degree crank. I'm still deciding on engine mods, but
at the least it will have higher comp slugs, new cams and carbs, an ignition remap and
lighter flywheel. These motors can go all the way to 1087 cc, but the $$$ get big fast
so that's not in the budget.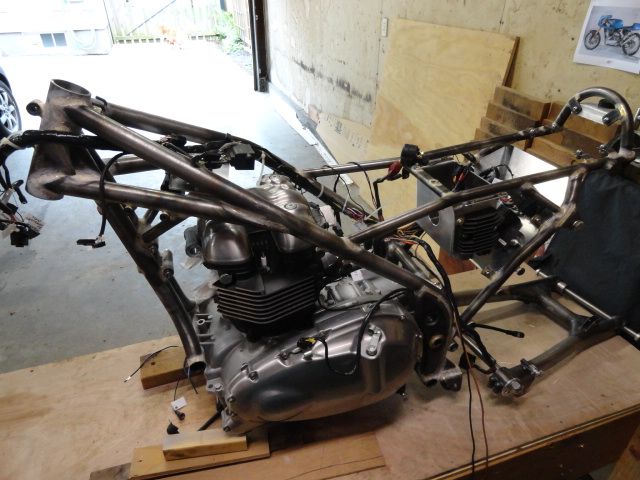 Been working on electrical system stuff. I started with the wiring harness from the
Scrambler, but have had to modify quite a bit along the way. Ignition box, relays and
fuse box are all mounted to an aluminum plate bolted to the rear subframe. The black
gizmo at the top is a quick disconnect for the tail light wires. The tube that passes
from right to left and down the side of the frame is the feed hose to the rear master
cylinder: the reservoir will bolt to the two holes at the top of the pic and be hidden
under the seat hump.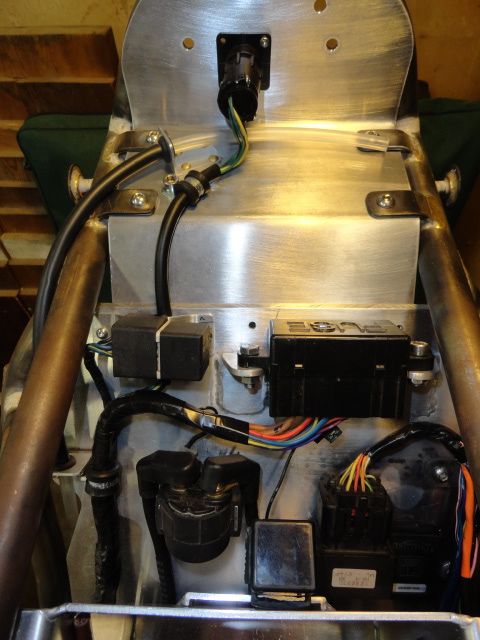 Lots of other stuff is in the works. I have a custom rear brake hanger coming from the
machine shop soon. I'll post a photo when it arrives.