Ive ordered 95 zx6e 41mm forks n triples with axle, spacers and speedo drive for 88$ shipped . And since front wheels are like fucking gold. I have been heart broken at how much a front wheel/rotors/tire will cost me..... then in a random search the other day.... i find a 95 zx6e front. Complete. No reserve. 41$ shipped.
Clearly the tire is shit but its good for rollin during mockup.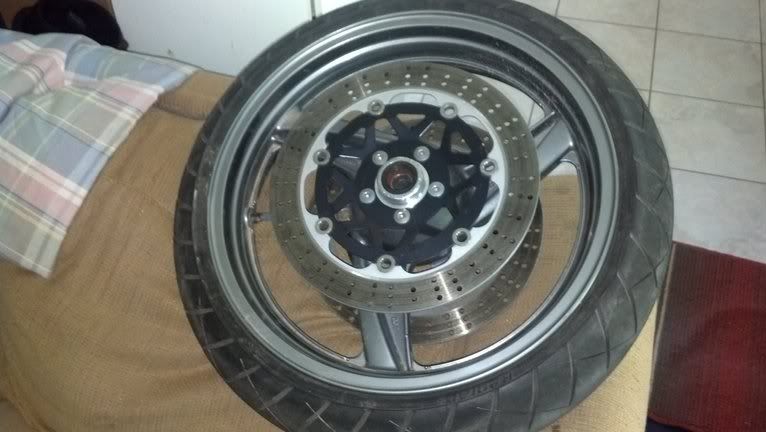 Now strip her down nekkid and get ready for some cuttin and weldin.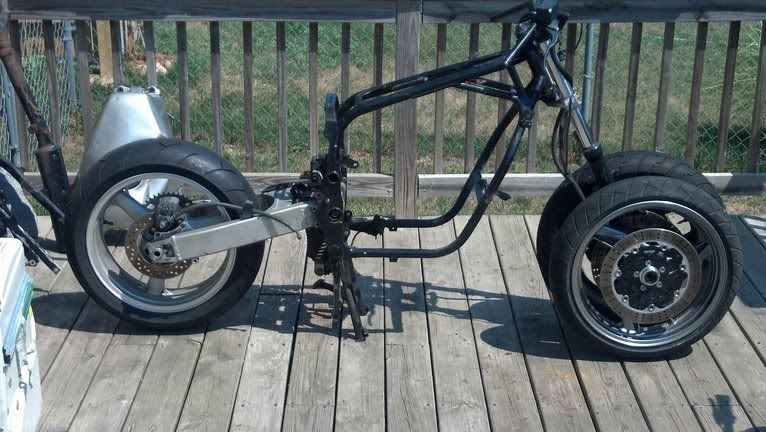 I juat dunno what to do about a tank. Mines rusted throo and i got mad and hit it with a hammer when i saw the leak
.... so. Theres 3 tanks on all of fucking ebay.. all are guna run round 300$ to my door. So do i single backbone it and open myself to much wider variety of tank? But i need something thattl allow me to at least make the stock saddle jive with it and have no less than 3 gall capacity...
And here i am with tracking info for my front end.. and noone is working at the computer that updates the infos.