Work done so far:
Headers came with a nice coat of red rust all over...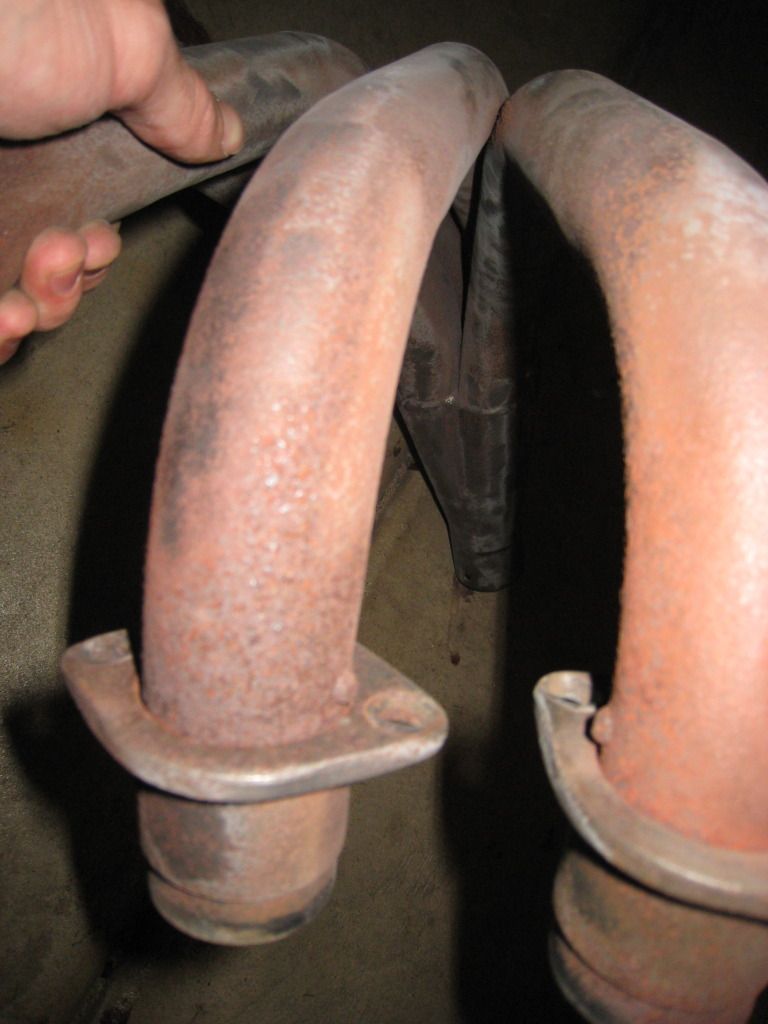 Dropped them into my newly created electrolysis tank (pics on another camera, to be posted later), flap wheeled and hand sanded them clean, and then hit them with 2000 degree flat black. probably looking to powder coat this winter.
Opened the master cylinder to find this...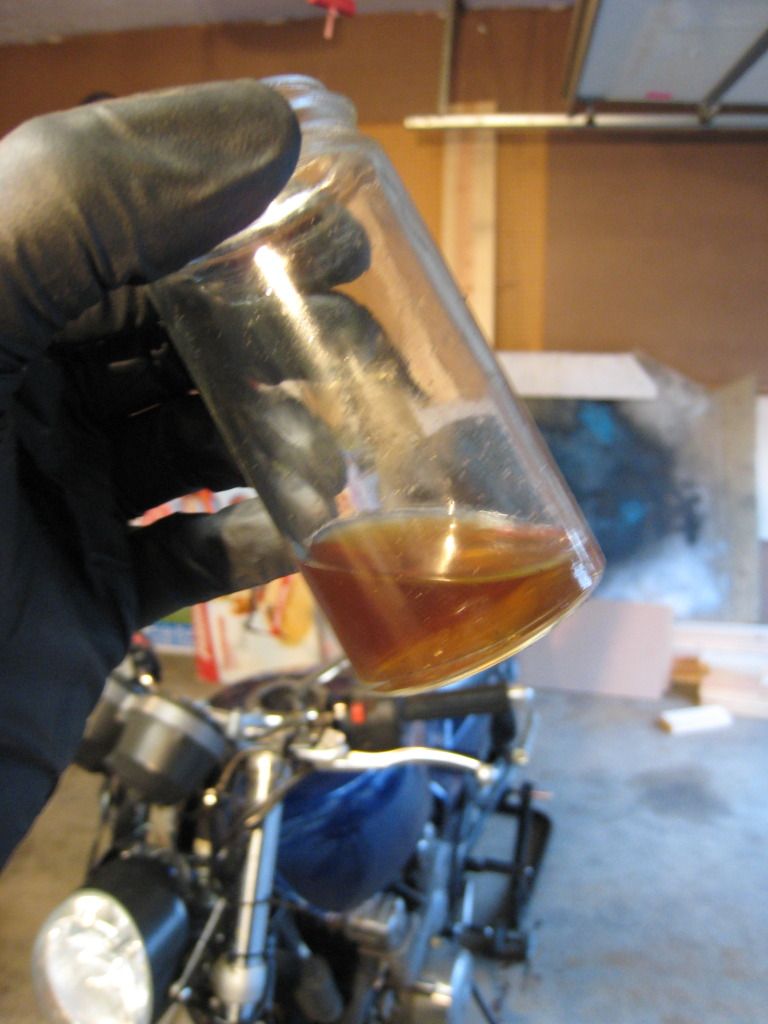 It looked like someone had dumped melted caramel into it. WTF? Clearlt the previous owner was big on routine maintenance. I'm actually shocked that the brakes were still working.
Original headlight and front fender setup...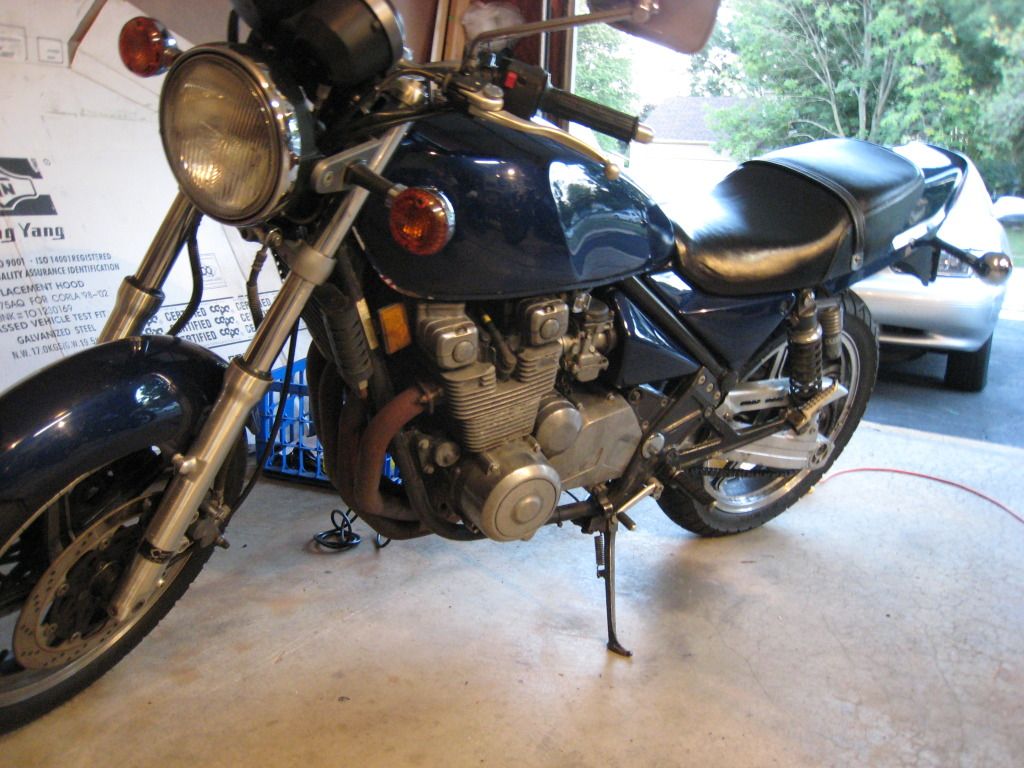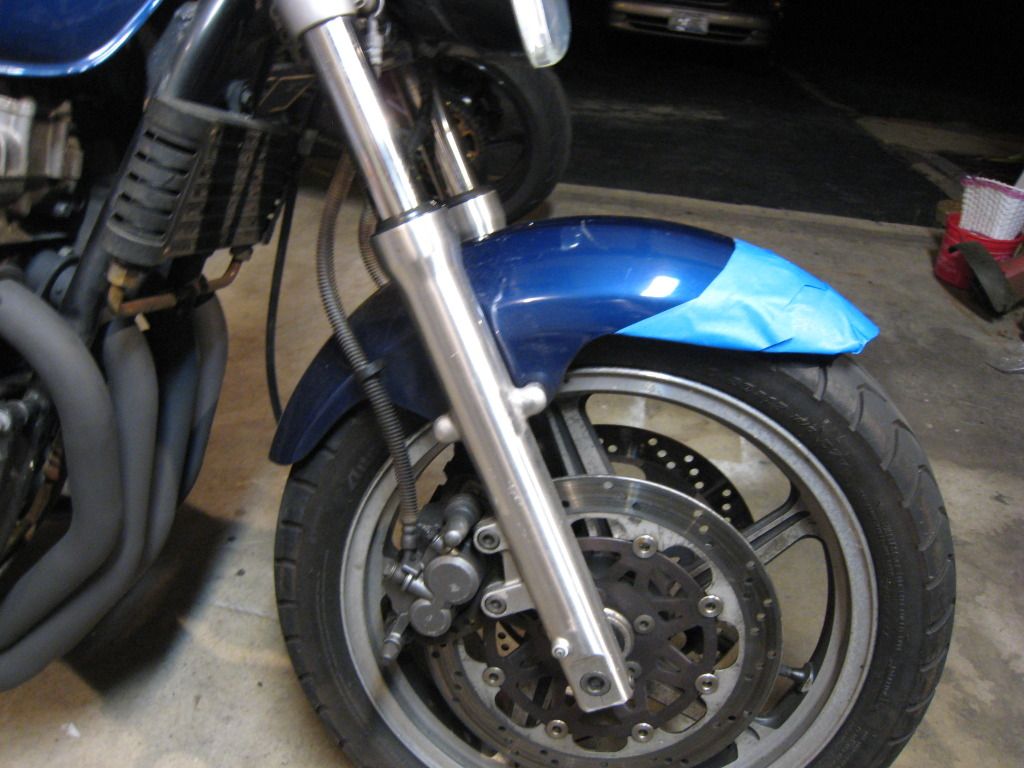 Choppity, chop, swappity, swap...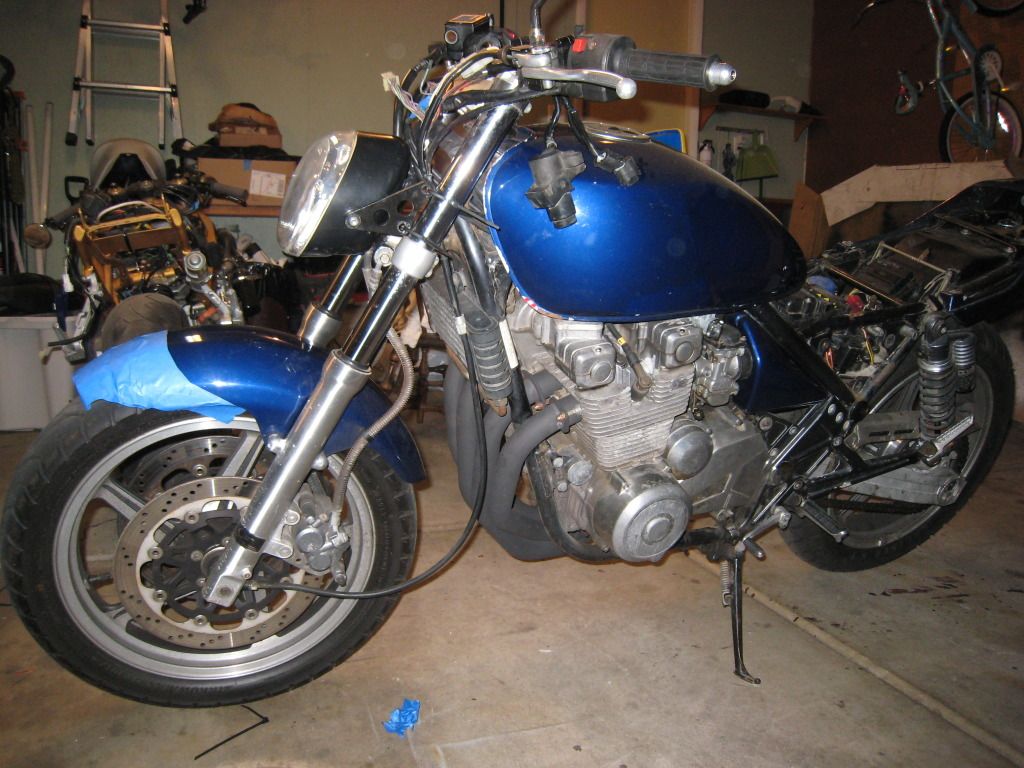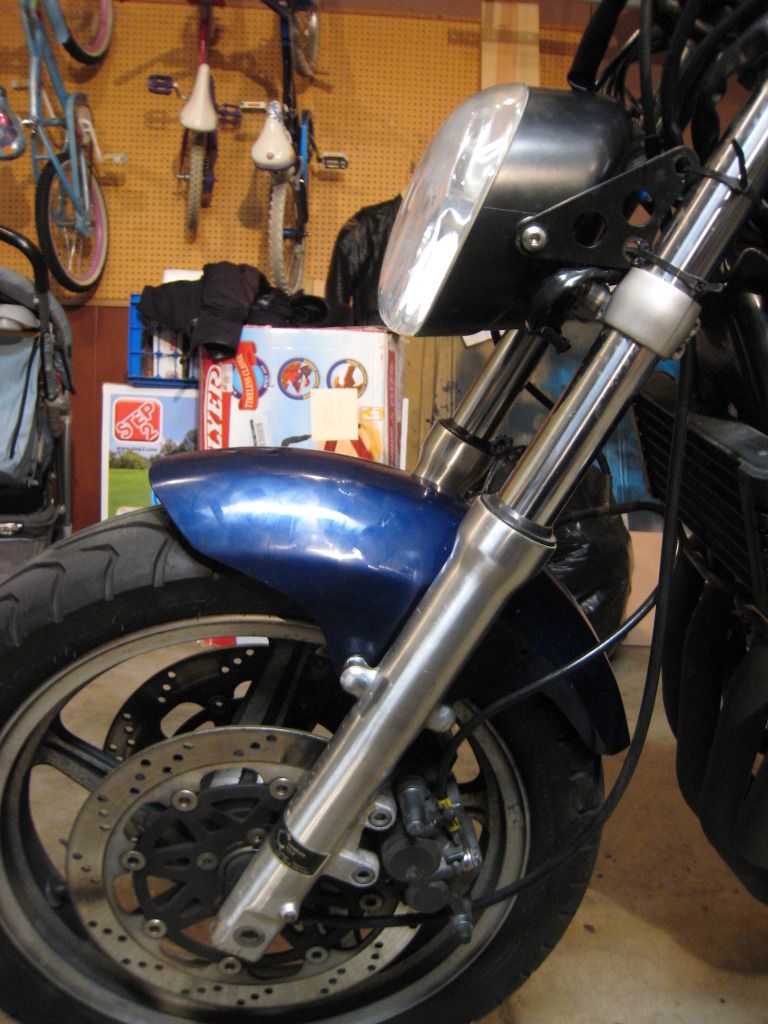 Vrod headlight, and a good 5-6 inches off the front fender looks pretty damn good for now.
Front sprocket cover makeover!!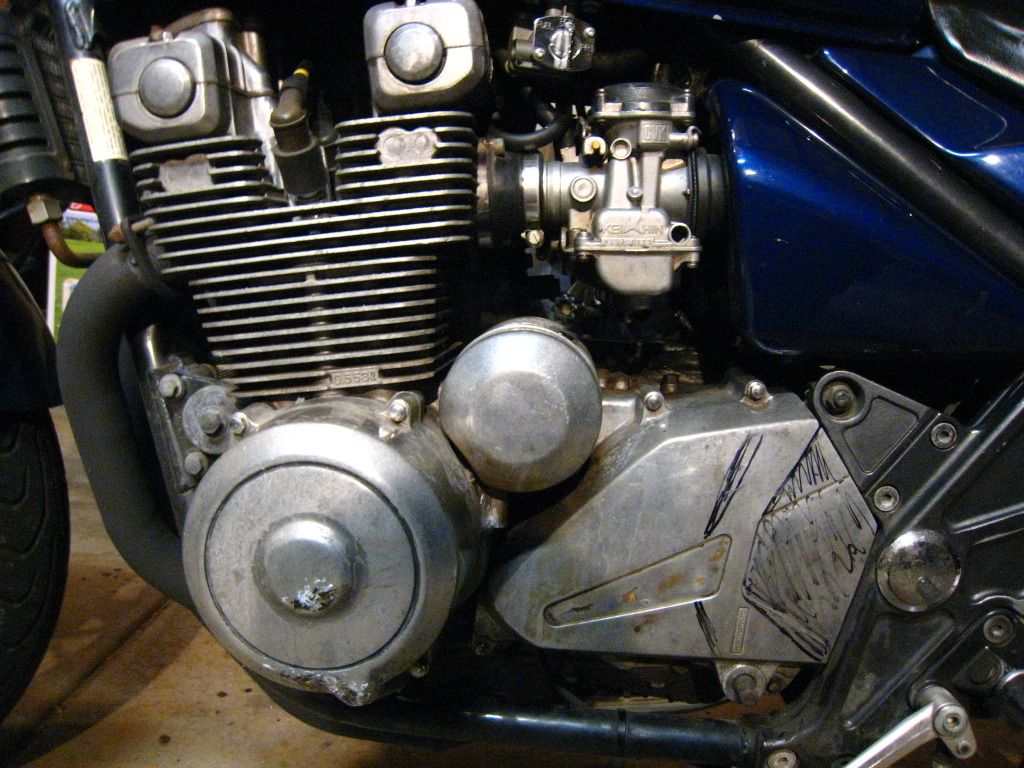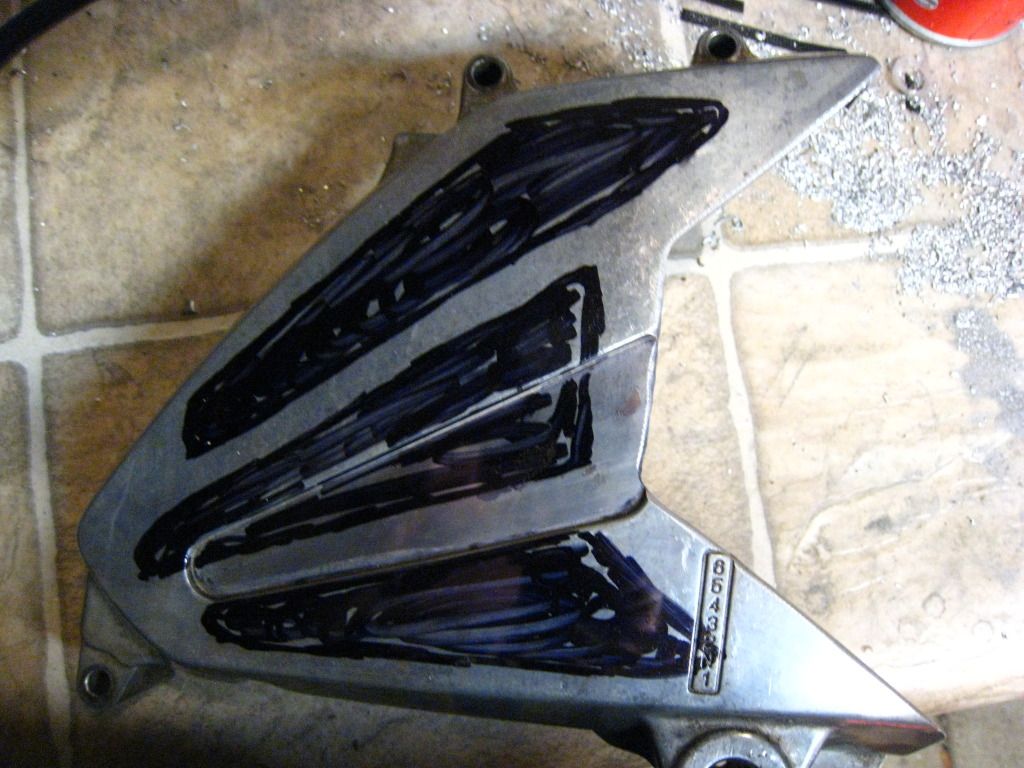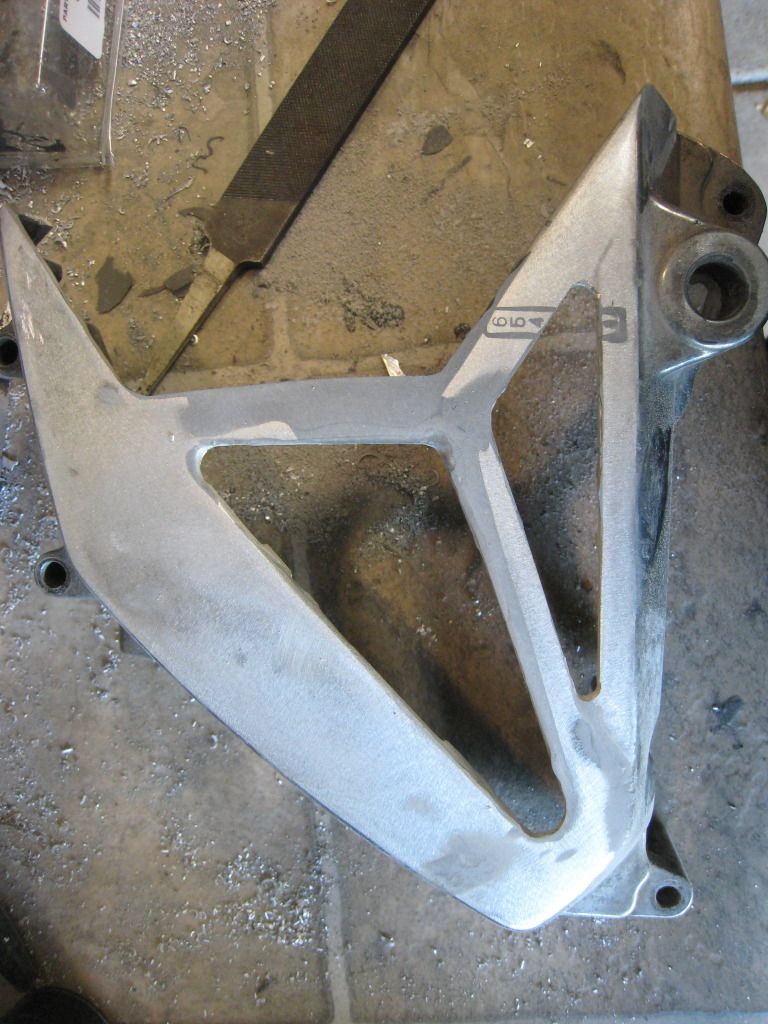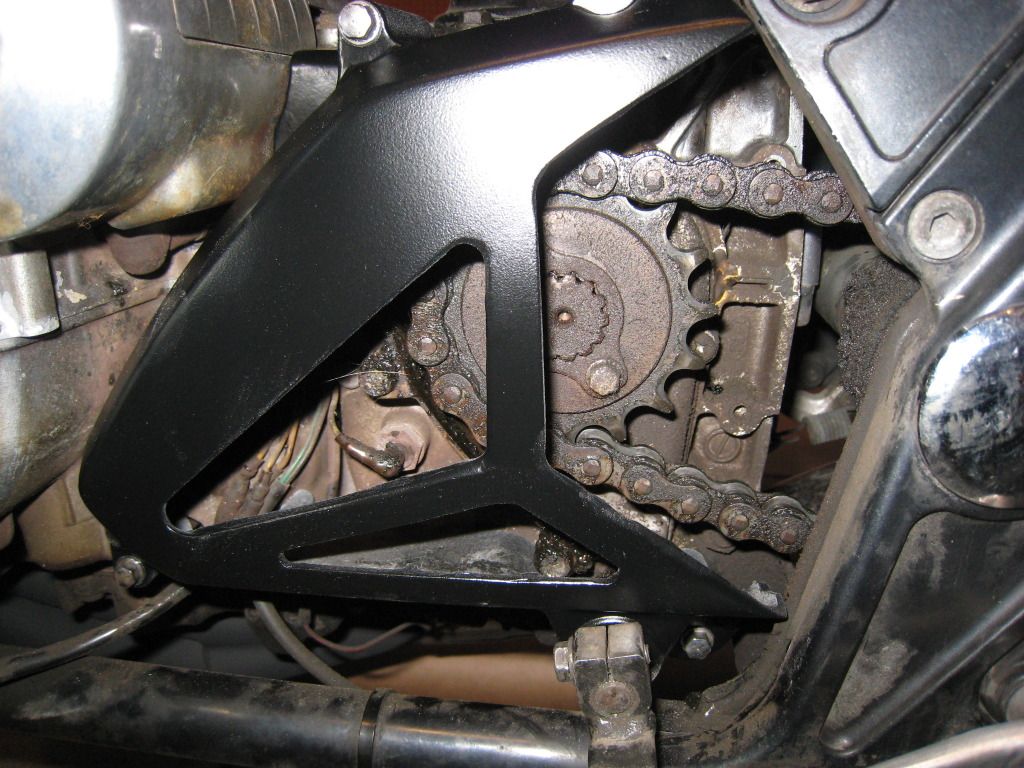 As always, input and comments are welcome. The summer will be spent getting it to roughly match the vision we have in mind, and then major work begins with the arrival of winter. I've promised her I wouldn't cause her to miss riding days due to my inability to leave well enough alone during riding season.
...I've already broken that promise once...but come on! It needed the new headlight, right?