Parts came in. The old man gets things sorted faster than I do lol.
modern gl swingarm/busa shock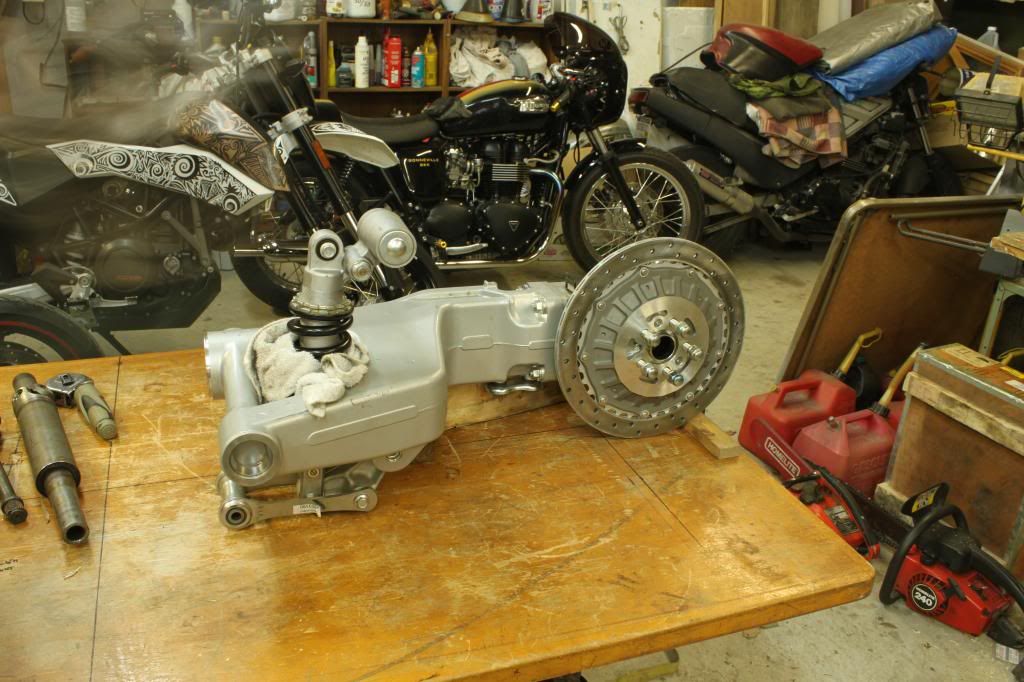 busa front end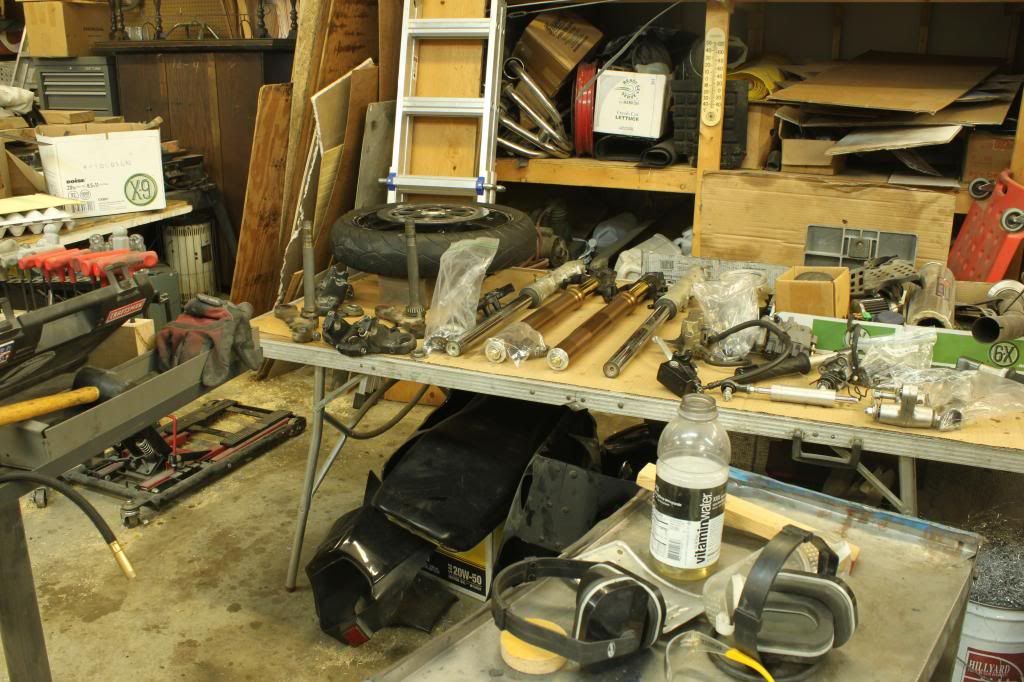 Couple problems/opportunities -
The stock stems are welded into the triples - really? lol so might have to make a new stem, or hopefully some sort of bearing swap will work.
Swinger is 2 inches wider than the frame, 6 inches longer than stock, and the drive shaft is 2 inches longer. So pivot hole relocation will need to happen. Gonna have to make some pieces to weld to the frame. We will see.
Long, low, need to have the horsepower to justify it not being able to turn.
Nate