I spent most of yesterday cleaning and photographing parts to list on ebay as my "budget" for this build has just about run dry. Hopefully some of the OEM parts can start paying me back.
Got some work done today though! As I mentioned here:
http://www.customfighters.com/forums...t=75074&page=5
I'd re-looked at how i'd put together my VFR800 swingarm / Triumph Axle. As you can see
here
, I had to put a spacer inside the hub to shunt out the axle so that some of the bolts didn't catch on the edge of the Honda eccentric hub. I've now been able to take this off. I countersunk the bolt holes and used new flat headed bolts Which gives me the MkII spindle:
This gives the needed clearance: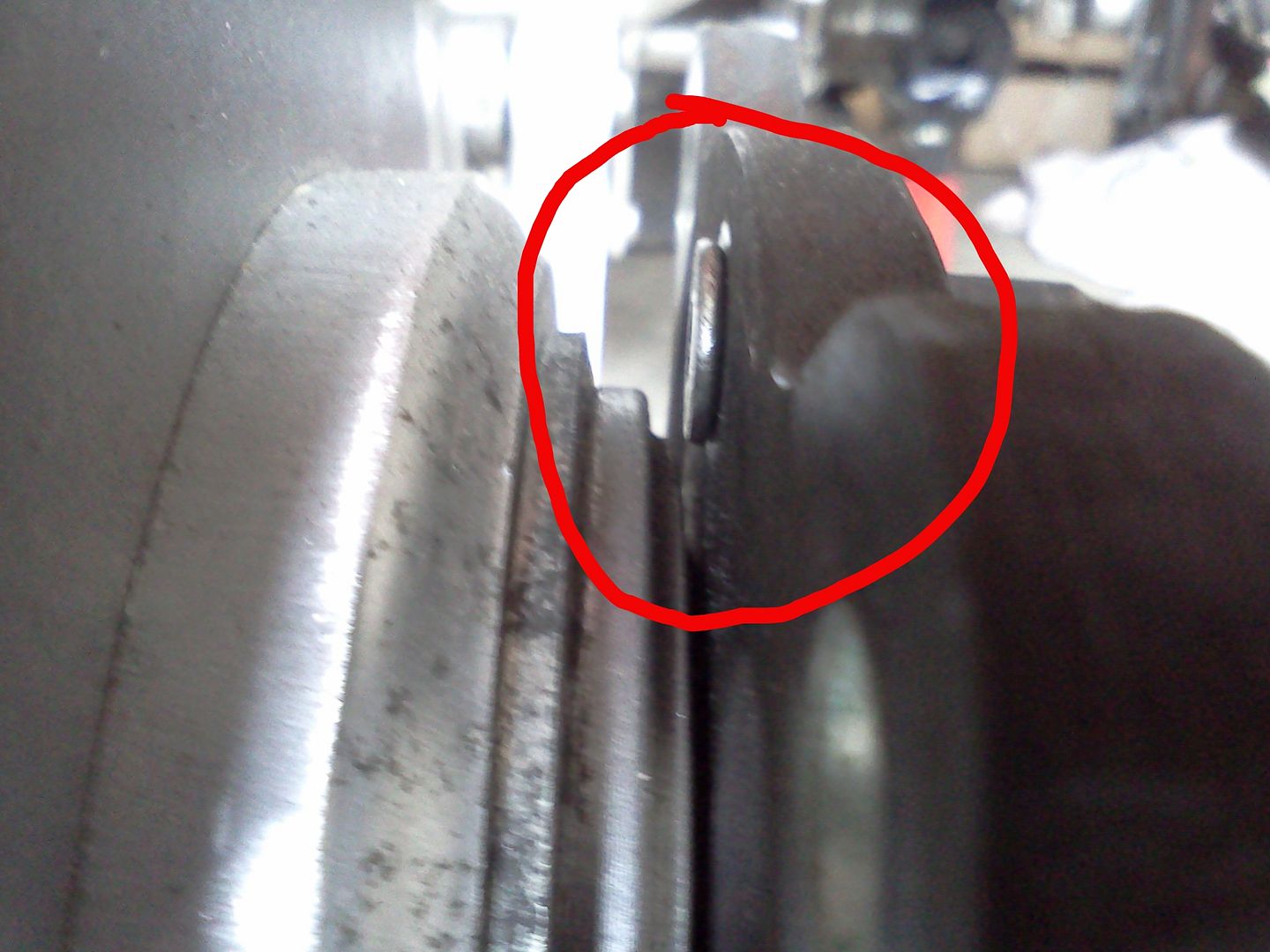 Removing this spacer has quite a few benefits: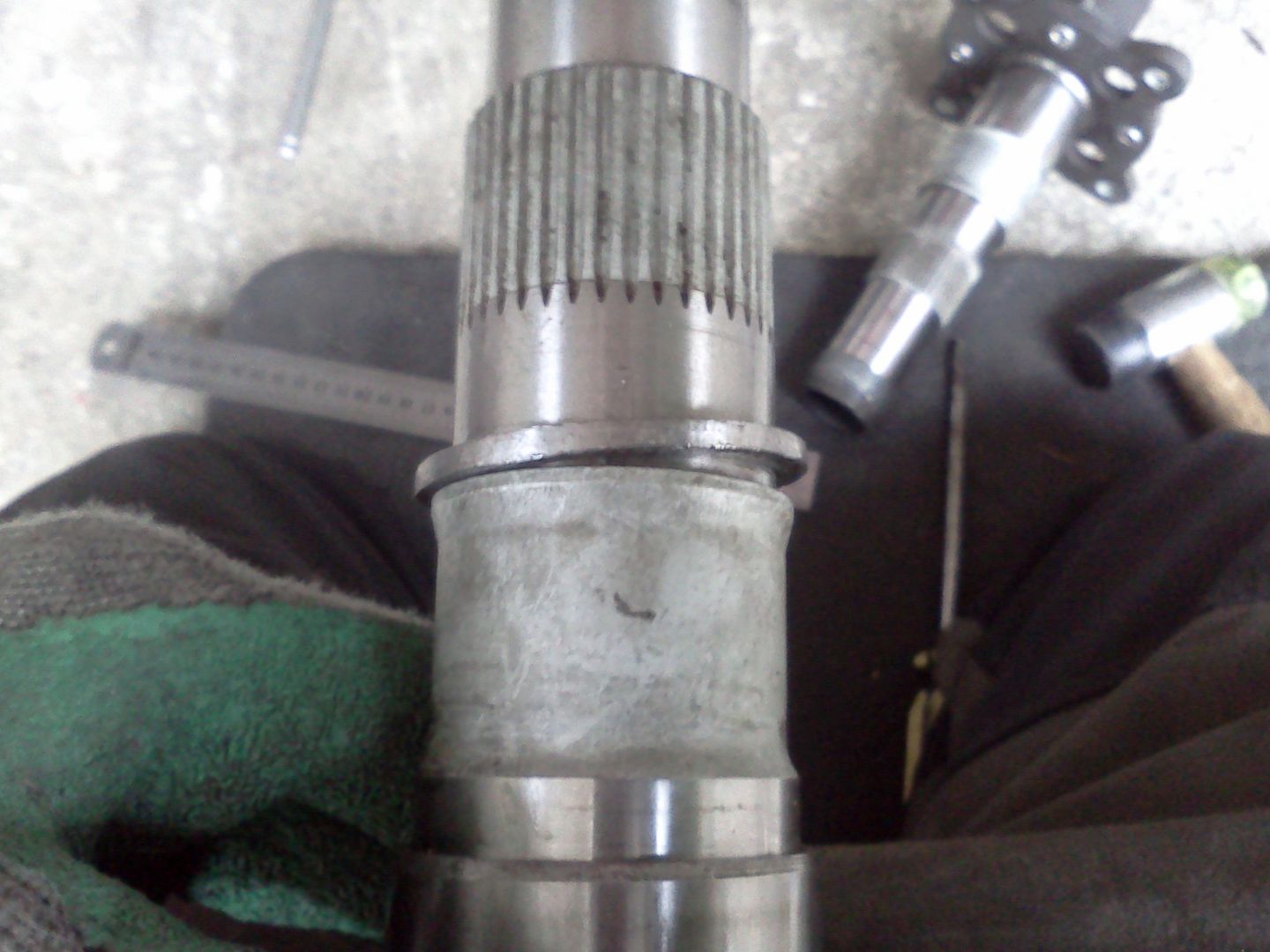 It means that the sprocket/cush can get onto more of the length of the teeth: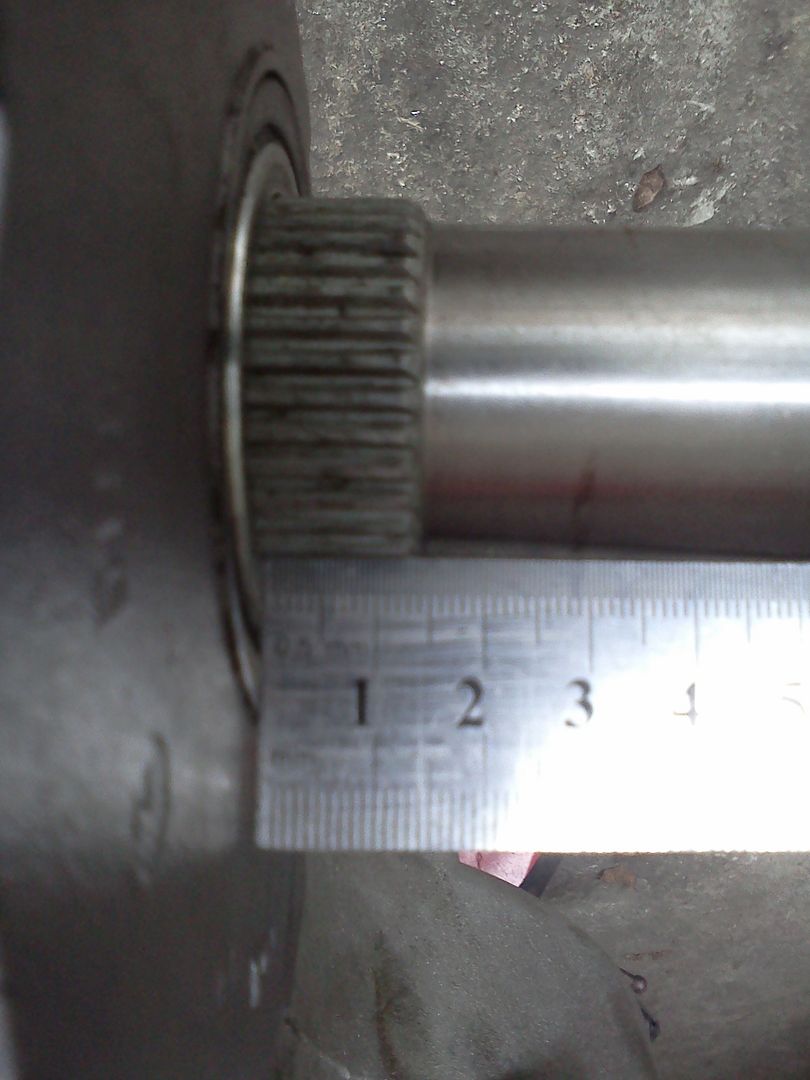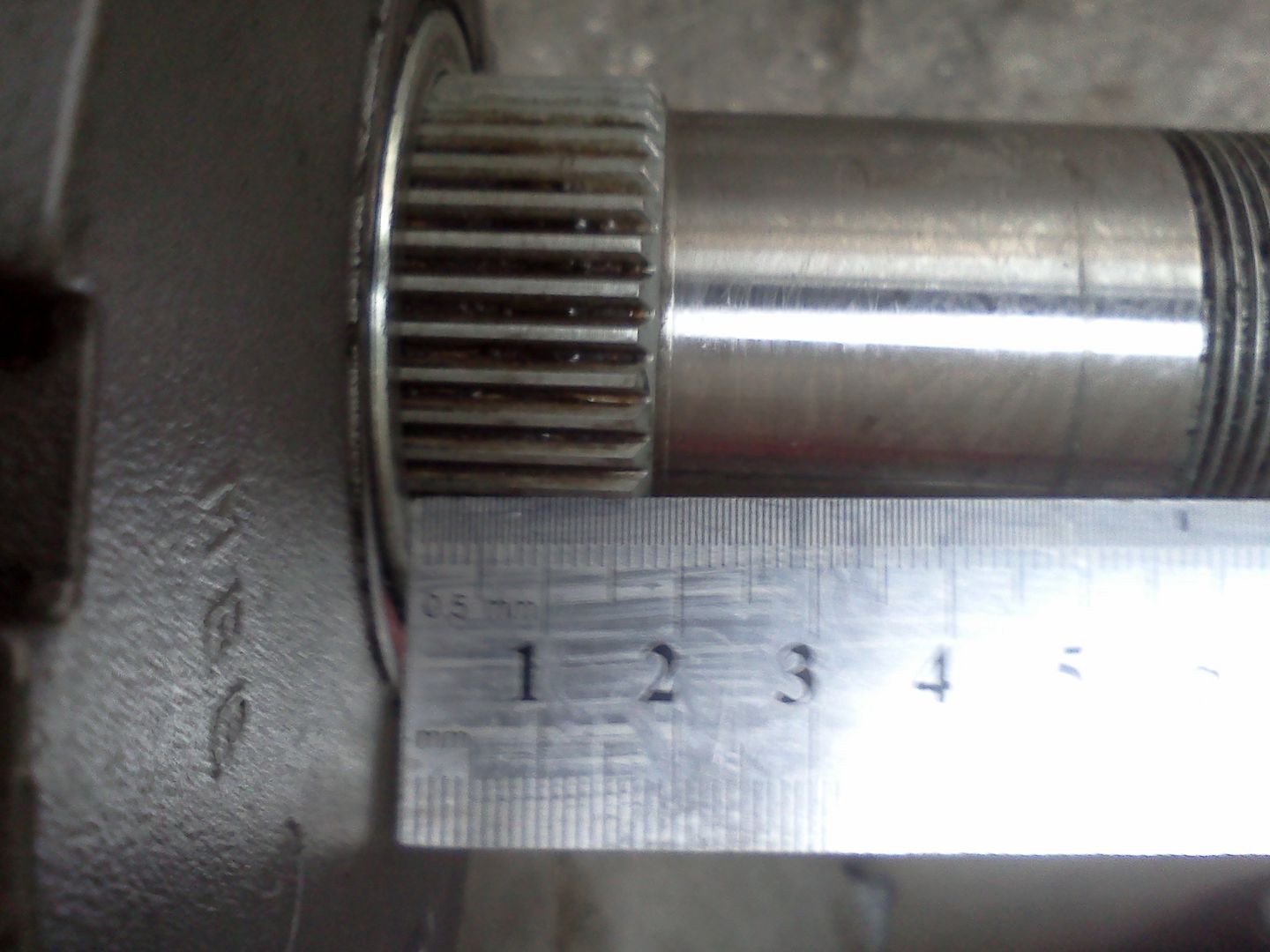 Also, previously I had to shim out the caliper with a pair of washers and the wheel was
slightly
off-centre to the right. This has now fixed both of these issues so i'm very happy.
While I had the wheel off I took the arm out and sorted out the routing of the rear brake line. I drilled out an existing hole: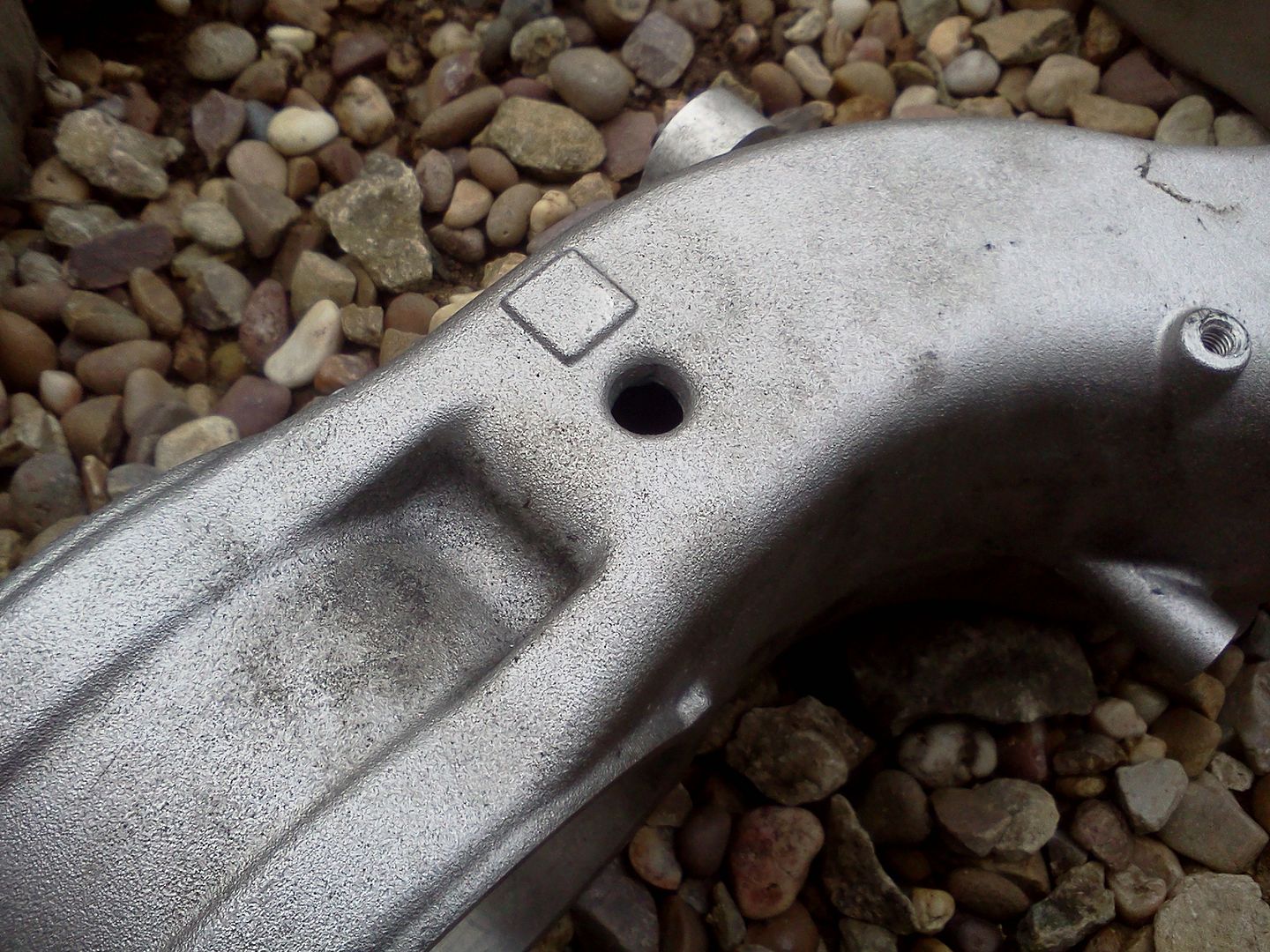 And threaded a long braided line through:
The hole is a bit raggedy right now but I haven't decided on the finish for the arm yet, when I do i'll tidy that up too. Anyway, Bish-bash-bosh:
It looks like it's pulled tight in that picture, I really isn't.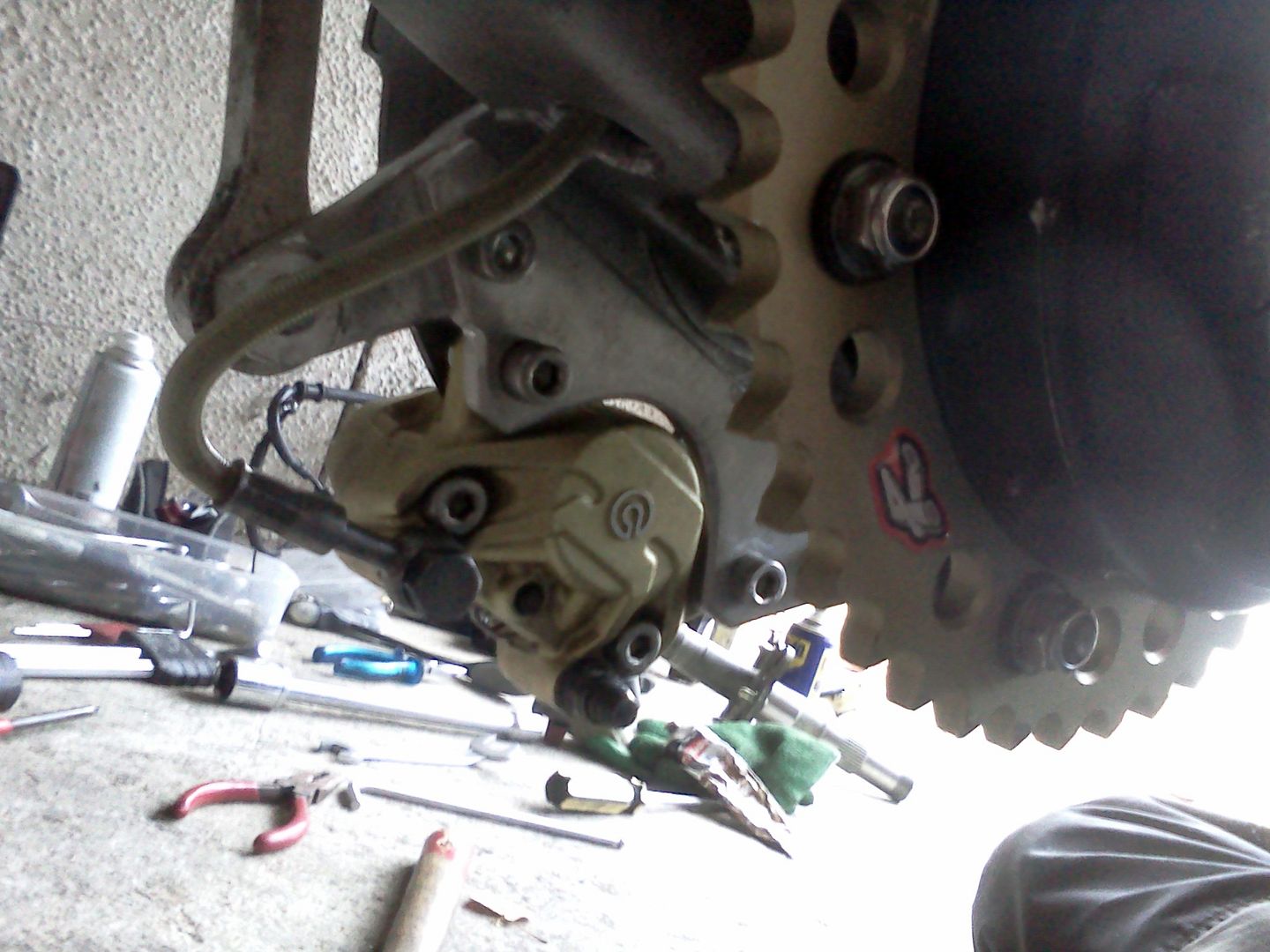 Which all done, pretty much leaves the bike looking the same! But I know there have been some big improvements in the design so it's been a pretty satisfying day.
Next up will be thinking about where i'm going to be stashing battery, electrics etc. I had thought about putting pod filters on and using the airbox space but damn, this bike has a tiny airbox!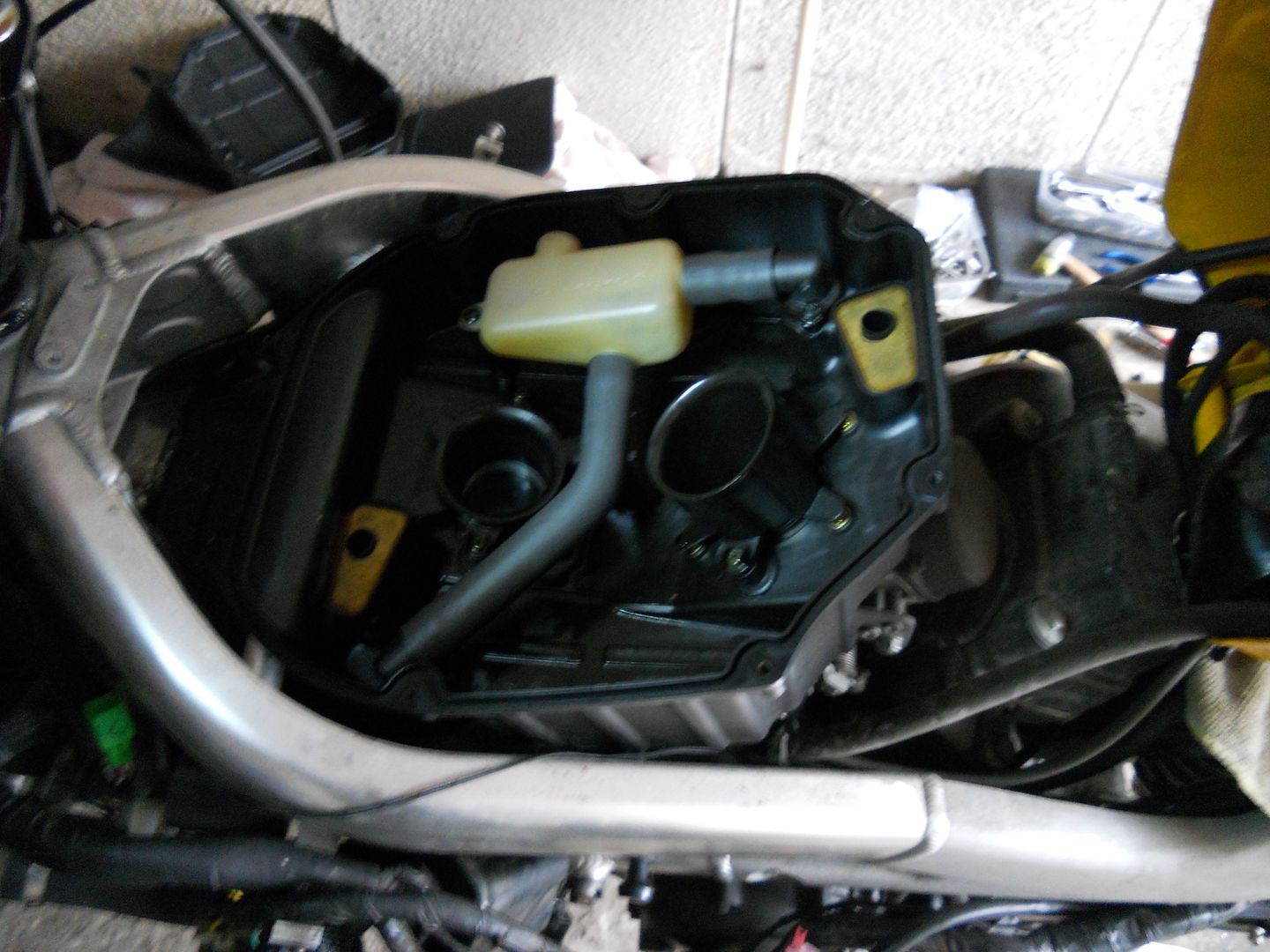 And it's got all sorts of junk in there..... So for now i'll be presuming most stuff will have to go under the seat. I'll start making templates out of cornflake boxes next weekend. I can't really afford to get any more materials until pay-day but when I do, heat reflective cloth, alu sheet and some pop-rivets should see the job done for the most part. Tune in next time for another exciting instalment of "Persuasion Engineering"!