Needed a steering stem stand for my upcoming new fork-age .. didn't wanna pay $180 for one.
Was on a late night run last night, found an abandoned upright shopping cart! Hmmm .. Idea!
Went back later, threw it in the back of the Saab, went to bed. This morning, I started cutting.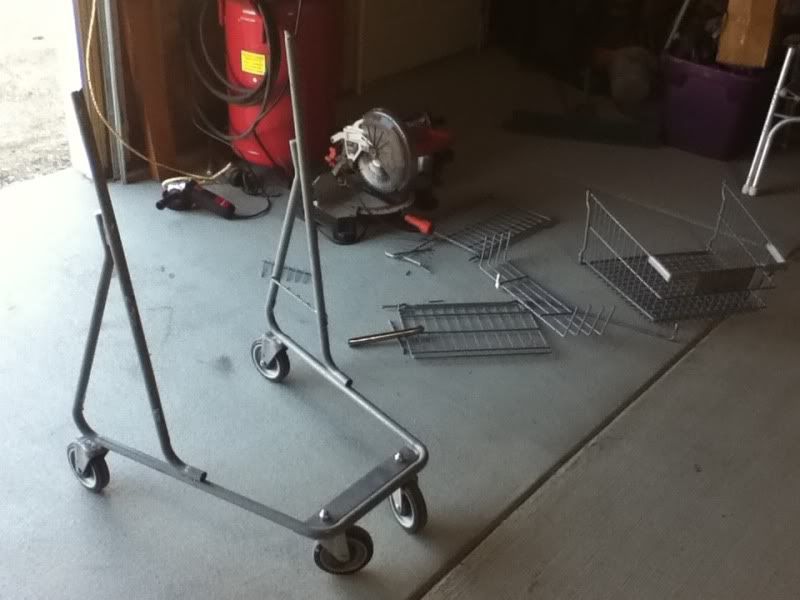 Did some looking online at other stands, came up with a little design of my own based on things I had in my garage.
Tacked this baby up.
Proof of concept: It holds steady, even when just tacked!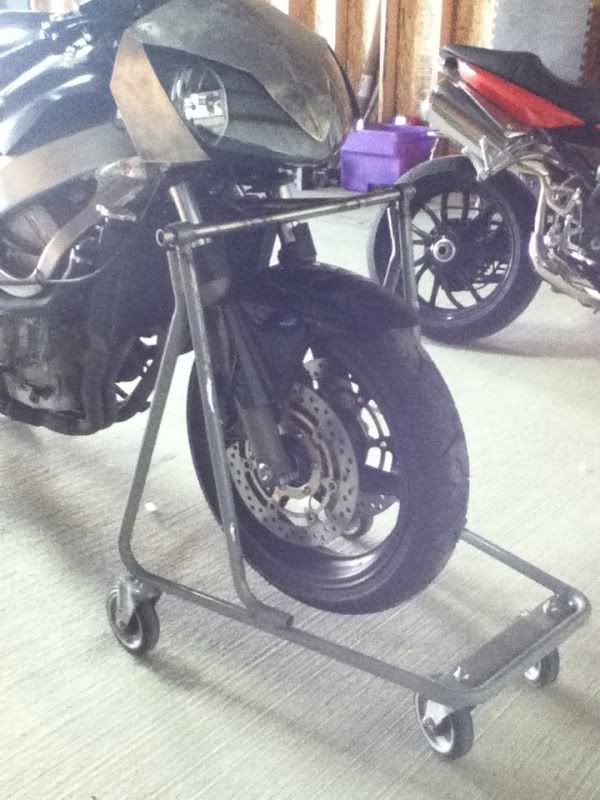 Just finished final welding, but I still want to add some further bracing. Pretty good for a few bucks worth of O/A and filler rod eh?