11.02.11
Day 2 Of Build
Alright! As promised here are some better quality pictures of my bike as it sat on the first day: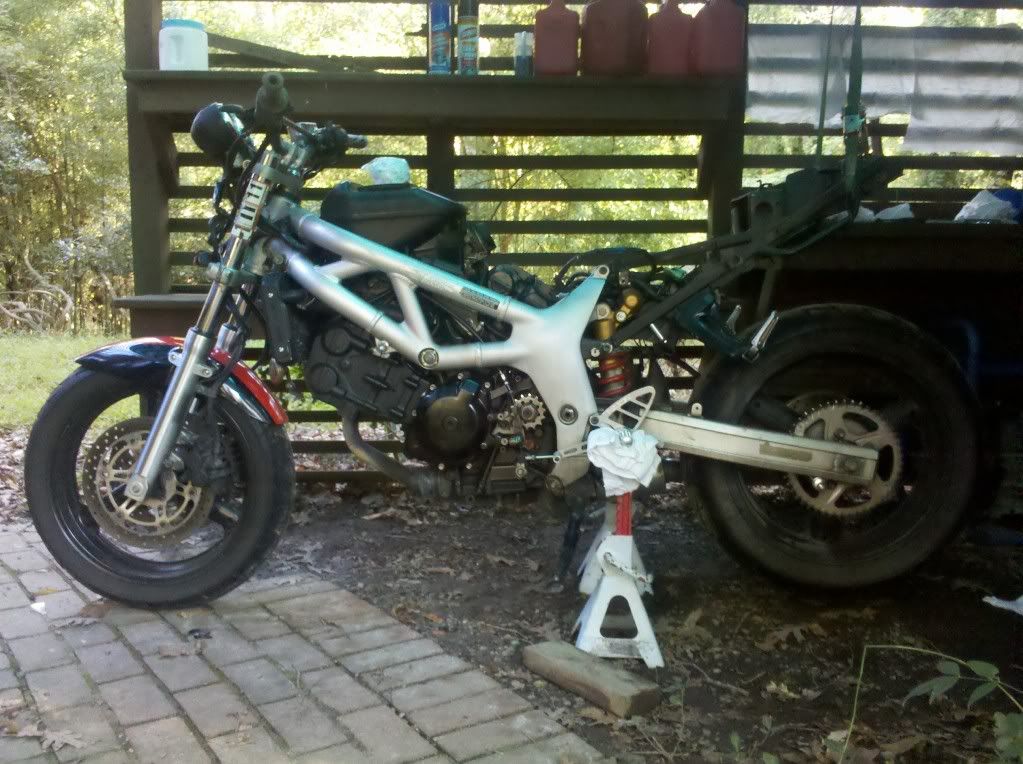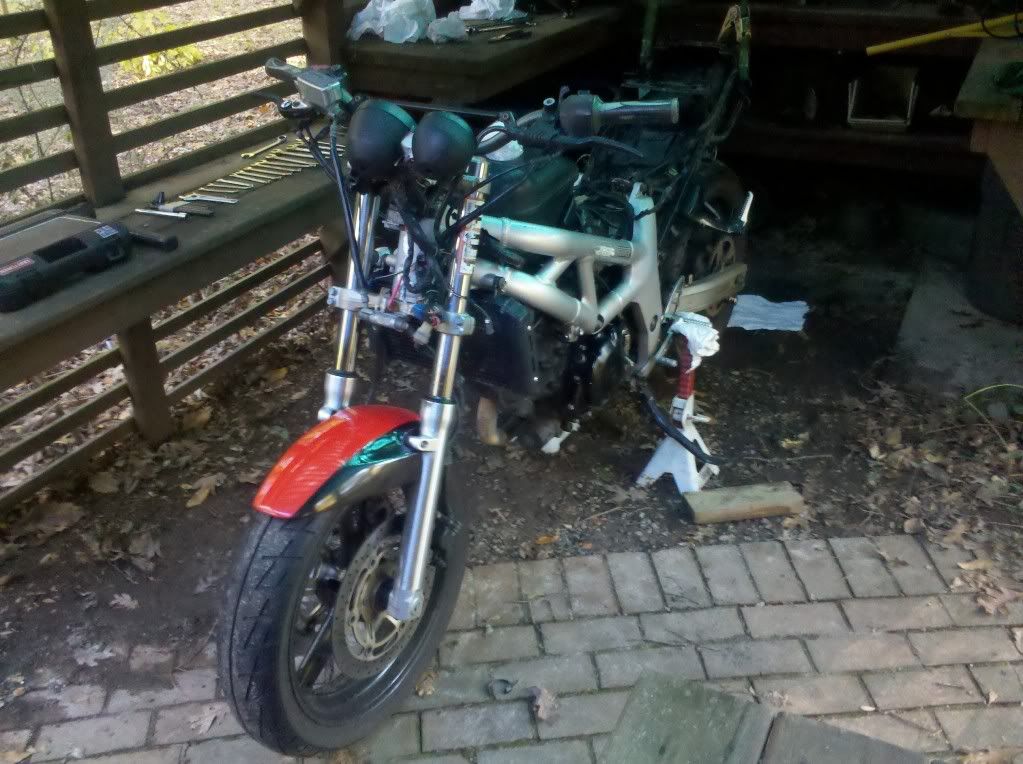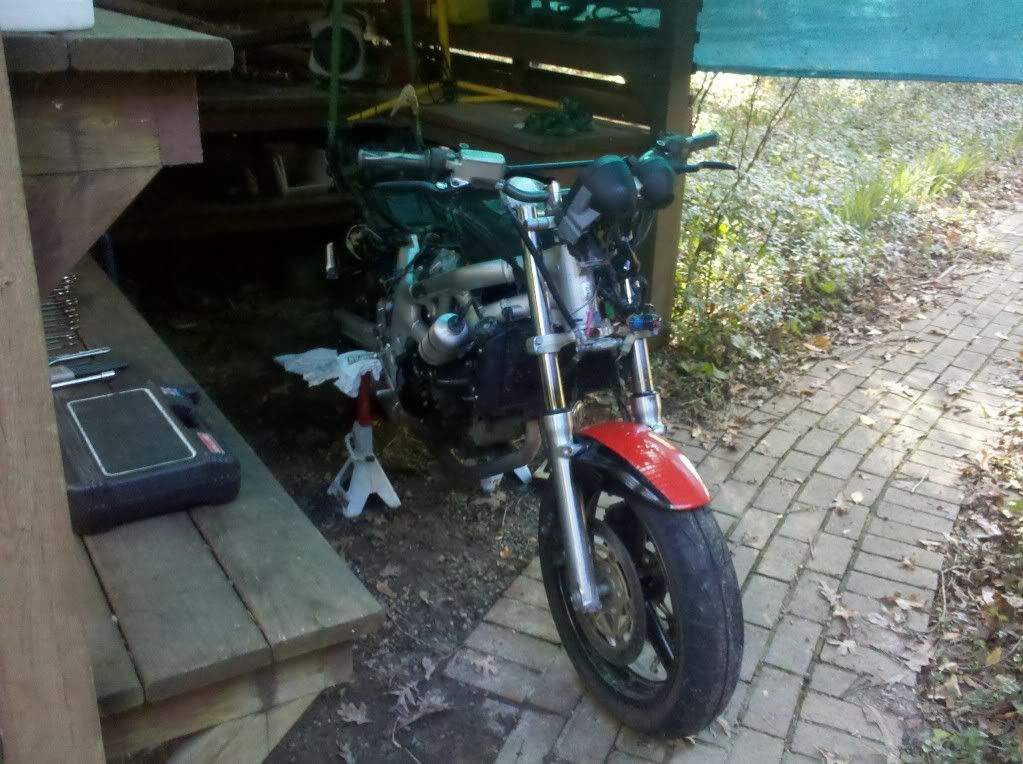 I spent my time today stripping off the exhaust, rear wheel, carbs and wiring harness as well as a few extras here and there: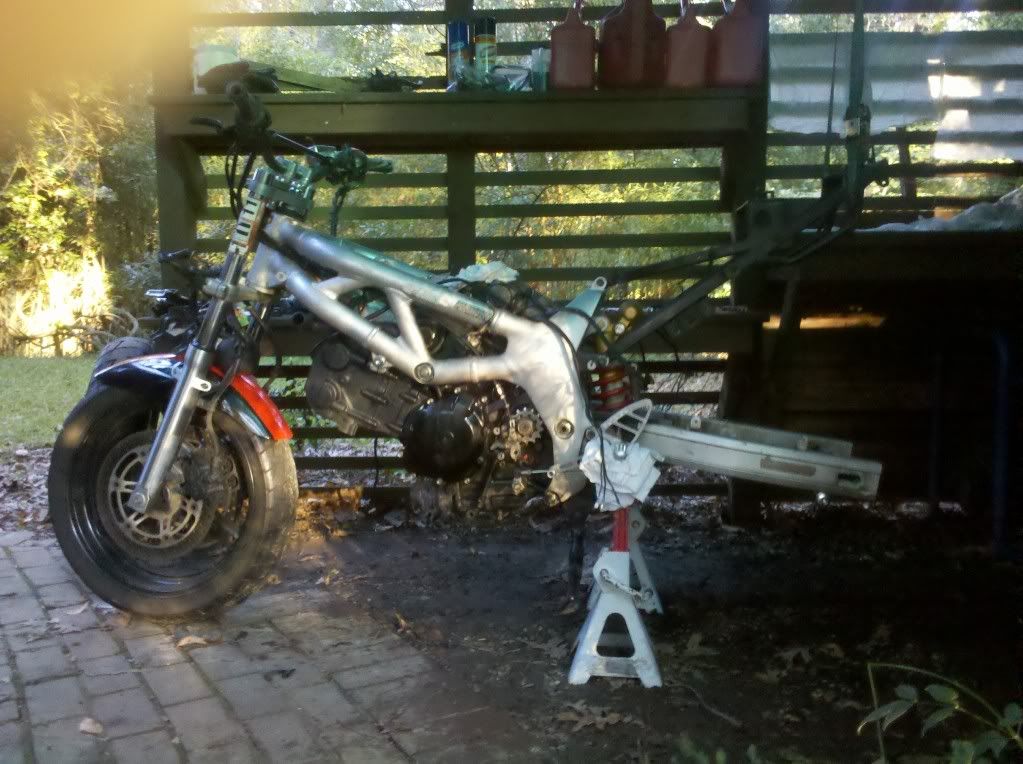 With the carbs off I'm gonna give them a good cleaning, and Ill be looking at the exhaust to see if I'll be replacing the entire thing or not.
I also got sick deal on a set of Easton Fatbars for $15. I had to drive an hour and go to the straight up hood for them, but it was fun:
I still don't know if these will go on the bike since I got a...wow, ya know what? I never showed you guys and gals out there in Fighterland some of the OTHER parts that will be going on the SV for the build...so here they are: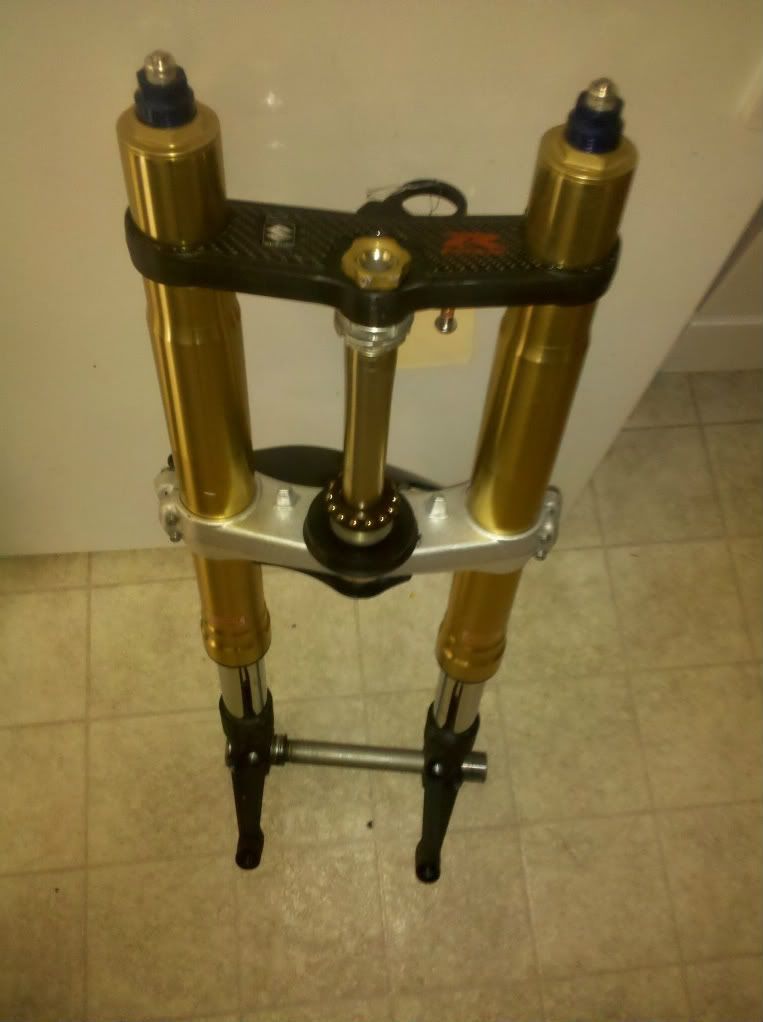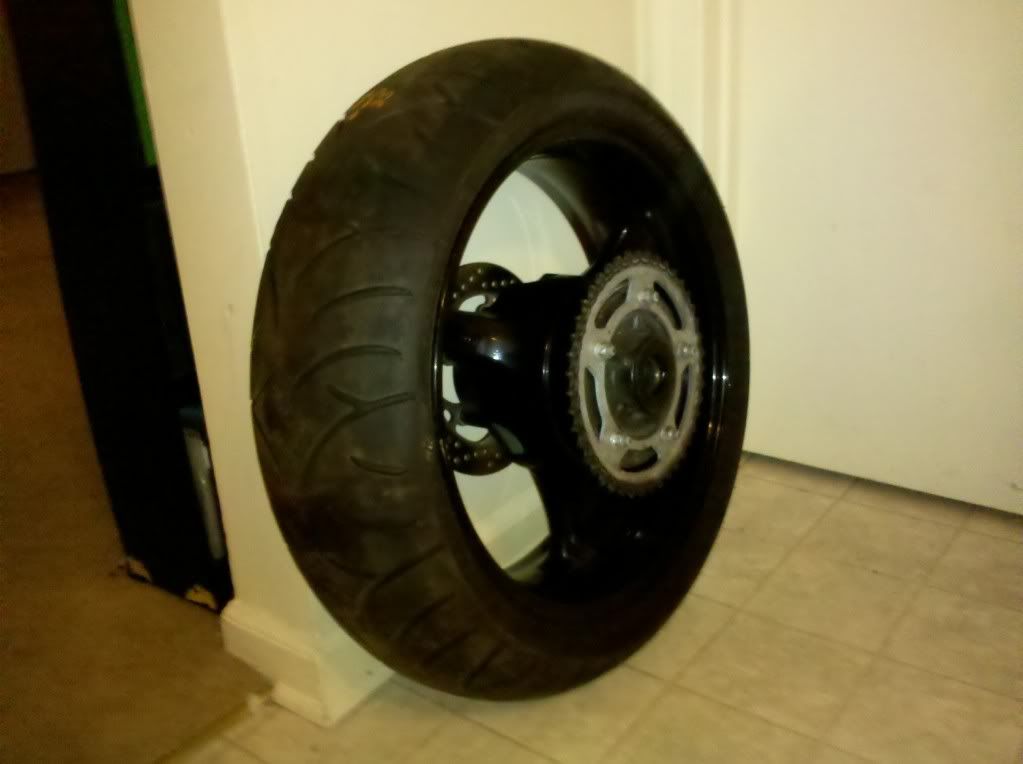 Thats it for day 2 of the build. Stay tuned.