The standard uses an undersized master at 14mm instead of 5/8". It gets squishy and needs rebleeding fairly often, the lever travel is too long, and the bite is somewhat too ferocious compared to what you need. This is all compared to the standard "sportsbike feel" which has emerged over the years. Swapping to 5/8" will fix it in one step. ZXR750, 1000SRAD or anything sporty with 6-pots will do it, as will 600 or 750K2 or similar era, also 900RRW-X. If you like a built-in reservoir more than piss-pot type, Hyabusa will be perfect. Best bet is to go to a local wrecker's and rummage through their box of spares, which they will almost certainly have.
The rear brake is oversized, 14mm instead of 1/2". It makes the pedal rock-hard, underpowered and "wooden". So you have to really step on the brake, at which point it works as an on/off switch. Swap to the master from a ZXR750 amongst others, and it will work much much nicer. I used ZXR400L, as this was a direct fir with even the same threads cut, but again going through a box of spares will be probably the best way.
The rear arm just looks nicer to be honest! It is a nicer looking casting, seen here: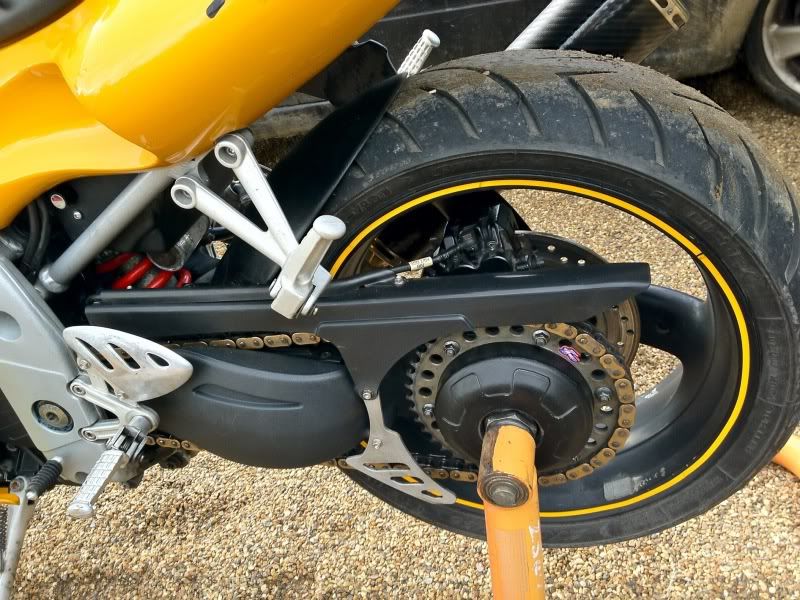 The main reason though is that the bearings in the linkages in these arms do dry out, do rust, do seize, and the parts alone are very expensive. Replace with a low miles replacement part from a newer bike and you're on a winner, and can still eBay off your arm and old wheel or put it on here for someone who wants a conversion rear end.