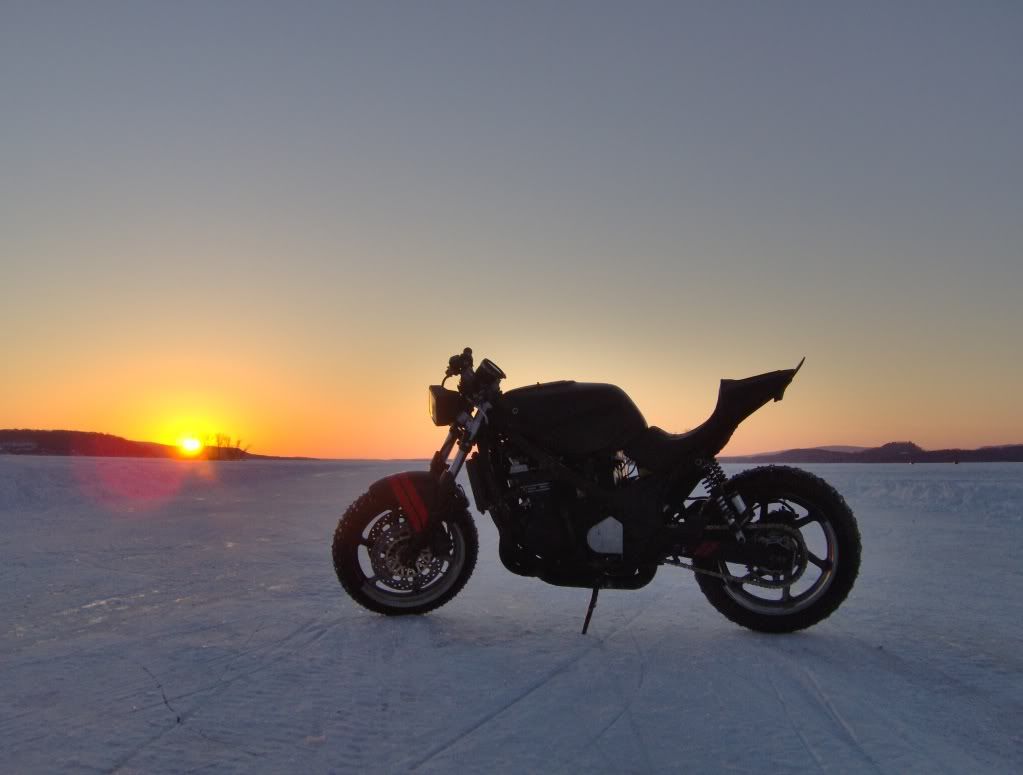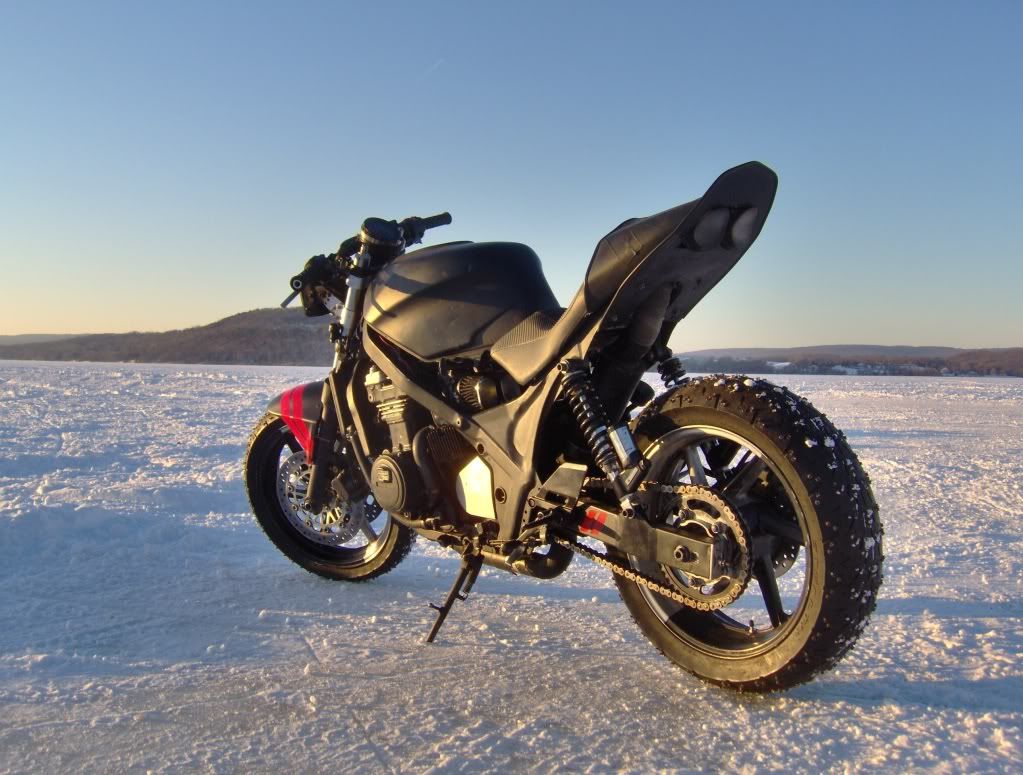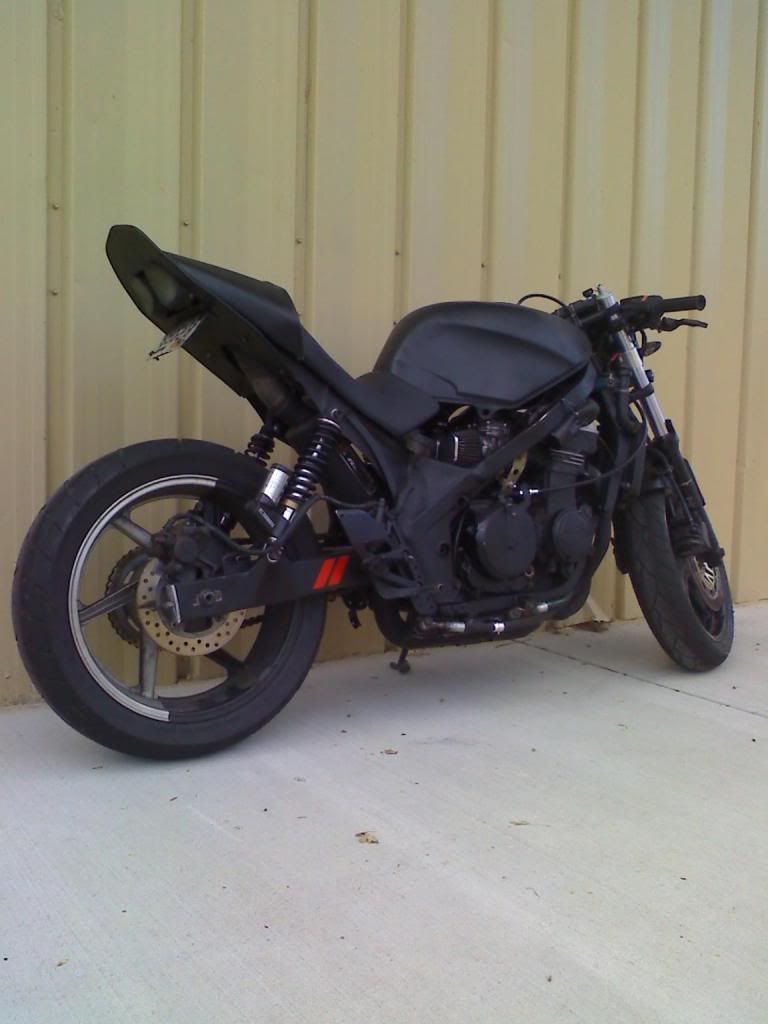 All the custom work was done by me in a two car garage
body: CBR600F Hurricane gas tank w/ F3 gas cap
part of a 05 GSX-R 600 fiberglass race tail
Custom undertail/spoiler
85 suzuki lt 185 quad headlight
99-01 r6 integrated taillight
filled ugly areas with por-15
front end: 85 zx600 steering stem pressed into a 96 CBR600F3 bottom triple
top triple is a CBR600 f3 with a spacer milled to fit the gpz stem
F3 forks, wheel, brakes, and lines.
Custom bar mounts from Simpler=Better
31" Moose racing bars
factory busa steering damper
rear end: F3 swinger with custom mounts for dual rear shocks
F3 rear wheel, brake and lines
82' suzuki gs850 marzzochi "symbol" shocks
chassis: spot welded all gussets in headtube area and swingarm pivit,
custom subframe for dual shocks and tail
modified swingarm pivot
removed all unnecessary mounts and tabs
added mount for a gsx-r damper
custom adjustable rearset mounts
F3 rearsets
custom Battery box (made from tape brewer parts from a coffee machine)
engine: k&n filters
dyno jet kit (had it since I bought it)
The Exhaust: A cbr600f3 header pipes with a pacesetter header collector off a dodge ram and a 97 bandit midpipe.
The rest is mandrel bent 18 gauge stainless steel 2 1/4'" pipe (that used to
be used on my MR2) leading to a shortened yosh yzf600r canister to a strait
megaphone modified to more of a S shape for the exit. It is all slip fit,
the only flanges are to the head.
Drivetrain: kawi 14t front sprocket
sunstar 47t rear sprocket
$20 cheapo chain
or
16t front
43 rear
same chain
ebc clutch & barnett springs
other: all new cables
all new/used electronics
$1 a can flat black (re-blacked every 3-6 months)