Front tire showed up today, so got that mounted and balanced. Stuck it in the forks and...that's not good.
That's ok, just pull it over with the spokes....oops, too far.
Third time's the charm?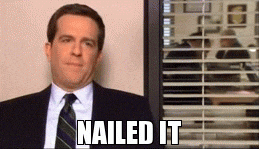 Yes, I did actually measure it with calipers. Not just eyeballing it.
Speaking of eyeballing it...I love these black rims with stainless spokes. We'll see how long they last. Fork boots for days lol. Probably end up making a fork brace for this thing since the yokes are closer together than they originally were on the KLR. The KLR isn't known for solid forks anyway, but this bike is a good 150lbs or so lighter, so we'll see how she rides.
After the amount of grief the KLR rim gave me I decided to time myself lacing up the XRL rim, just for giggles. Took 9 minutes to lace and 15 minutes to true it. I'm not saying Honda parts are better quality, but....well...anyway, hoping my rear tire shows up tomorrow.