ok then it looked like this just for awhile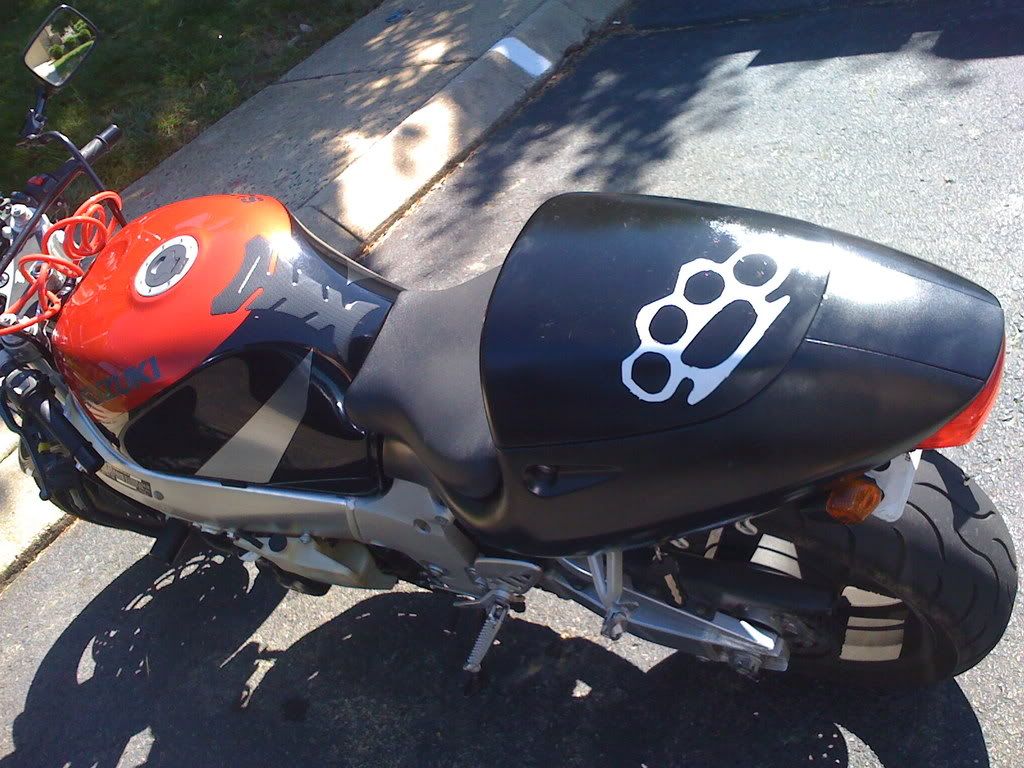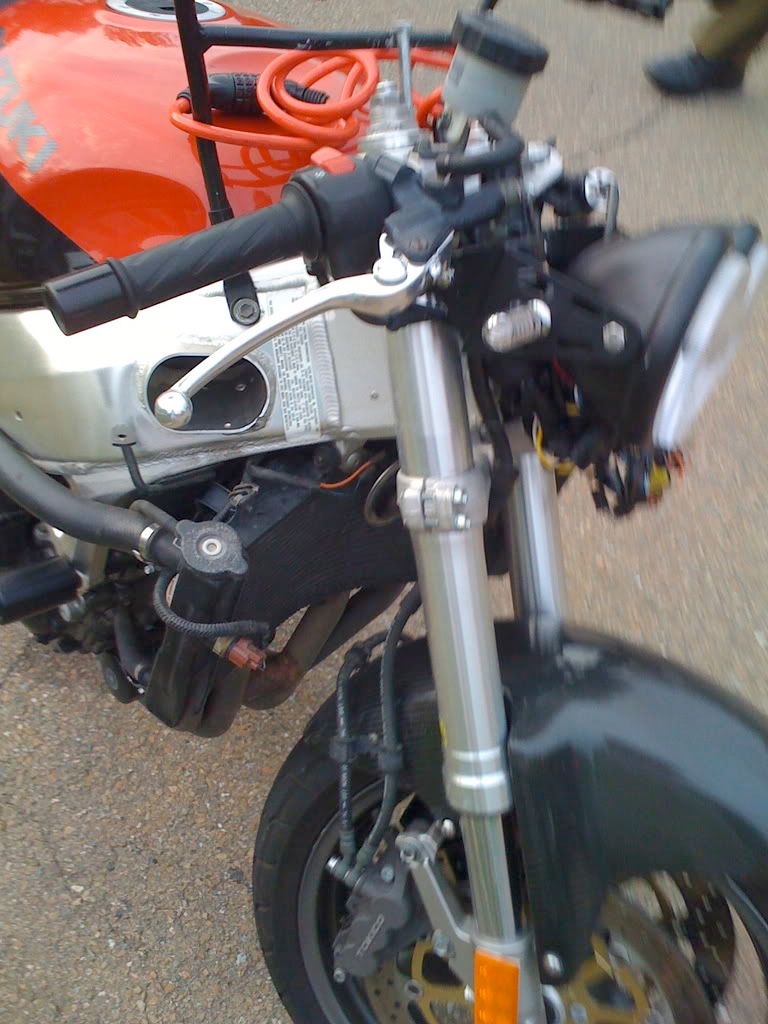 now im doin work, all the pre shit like sanding and everything got missed since i had to camera til now:
i just used rattle cans and tape for this oh and the skully stick and then removed it after putting down the black.
pass. cowl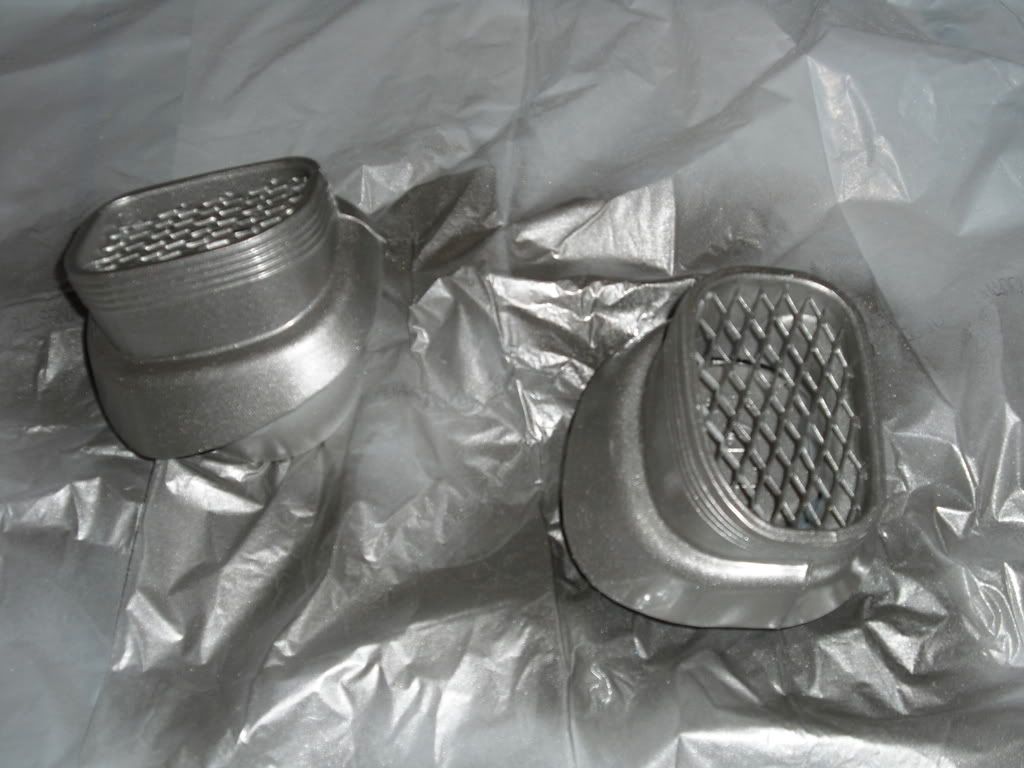 force intake covers i am workin on they will be a metallic blue this is just the primer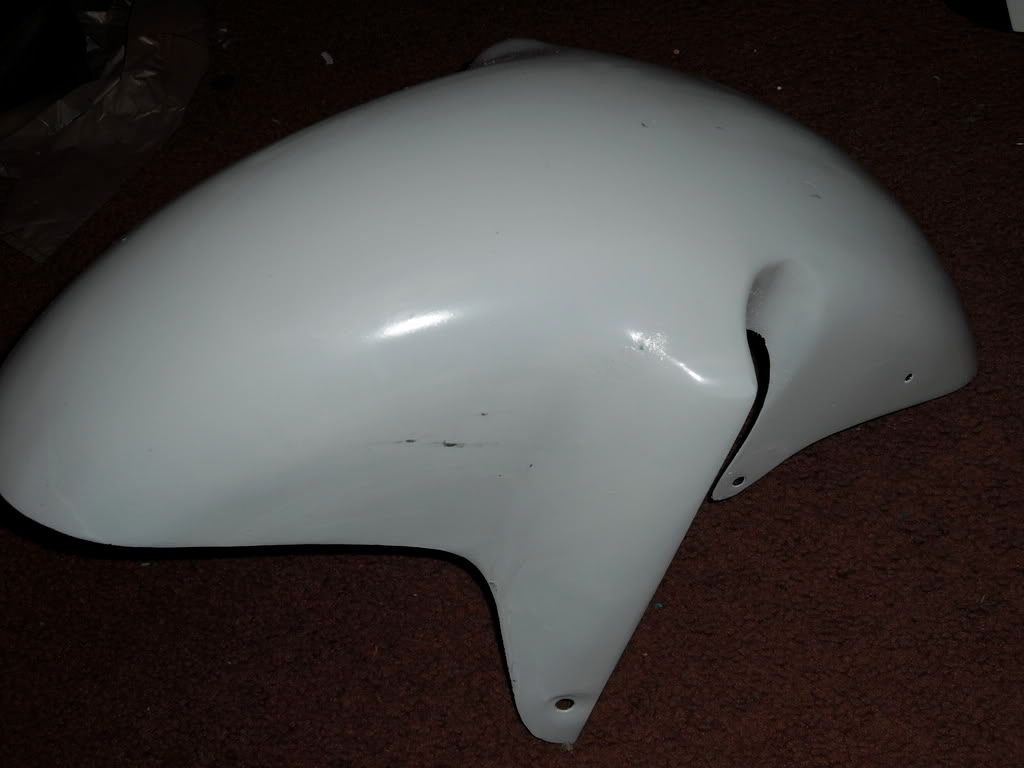 front fender. not finished, i am about to pain it, but i think i wanna do some cutting first, whadda think?
and my yosh. can i cut down. ill be painting it, not sure what color was thinking white(never seen white exhaust yet). ill get some pics of the bike state when i get over to my fathers shed.