A while back, my boss purchased this thinking it would be a lot of fun.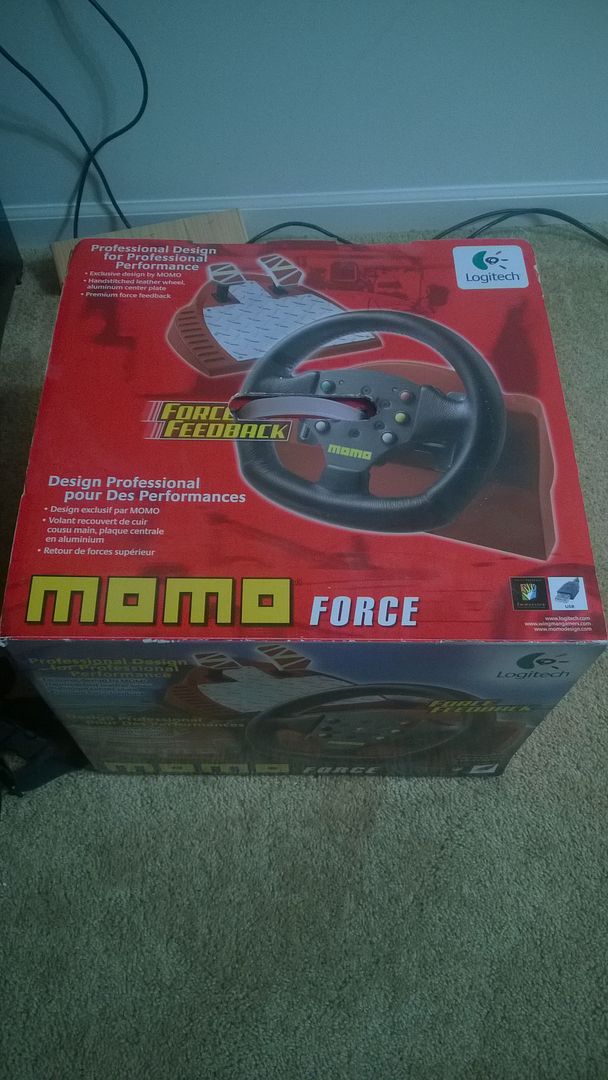 After a few hours of use, it didn't seem realistic enough for him to use well. He ended up boxing it up and storing it in his basement for a decade.
I plugged it into my Windows 7 machine that already has the G27 drivers installed. This MOMO Force was instantly recognized and able to use.
First thing I didn't like was the vertical pedal movement, too much like a big rig and not nearly enough spring resistance for my heavy feet.
I took apart the pedals to see what was usable and what construction they used. Simple potentiometers, three wires, just like the G27 pedals I have been modifying.
Attempted to stiffen the pedals with the springs I had on hand, this didn't work out well as the throws are different and the lever layouts are different making the stiffer springs want to collapse more than compress. Gave a weird clicking sound from the 60% depressed straight to 90% depressed.
I am definitely going to use this wheel on a secondary system so that I can race friends that come over (they'll use the nicer rig while I race on a desk), so with that in mind, I added a little funds and picked up a second set of G27 pedals.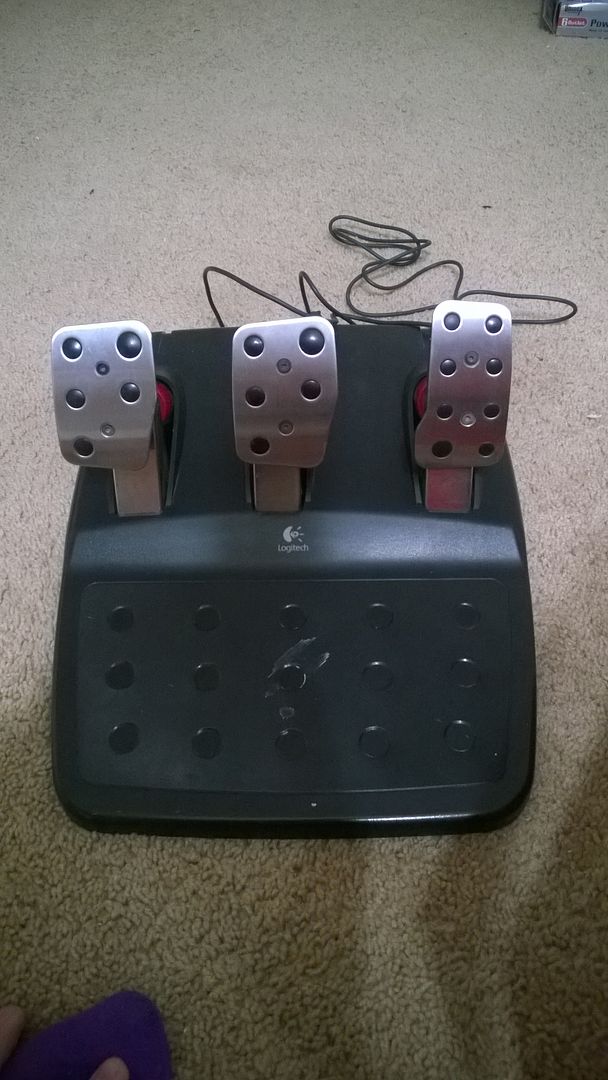 I got them cheaper than normally as I wanted them for parts and the seller listed them as untested.
Plugged them into my G27 base and they worked right out of the box, wonderful!
So I took apart the MOMO Force pedals again and removed the wires, keeping rough track on what order they went in.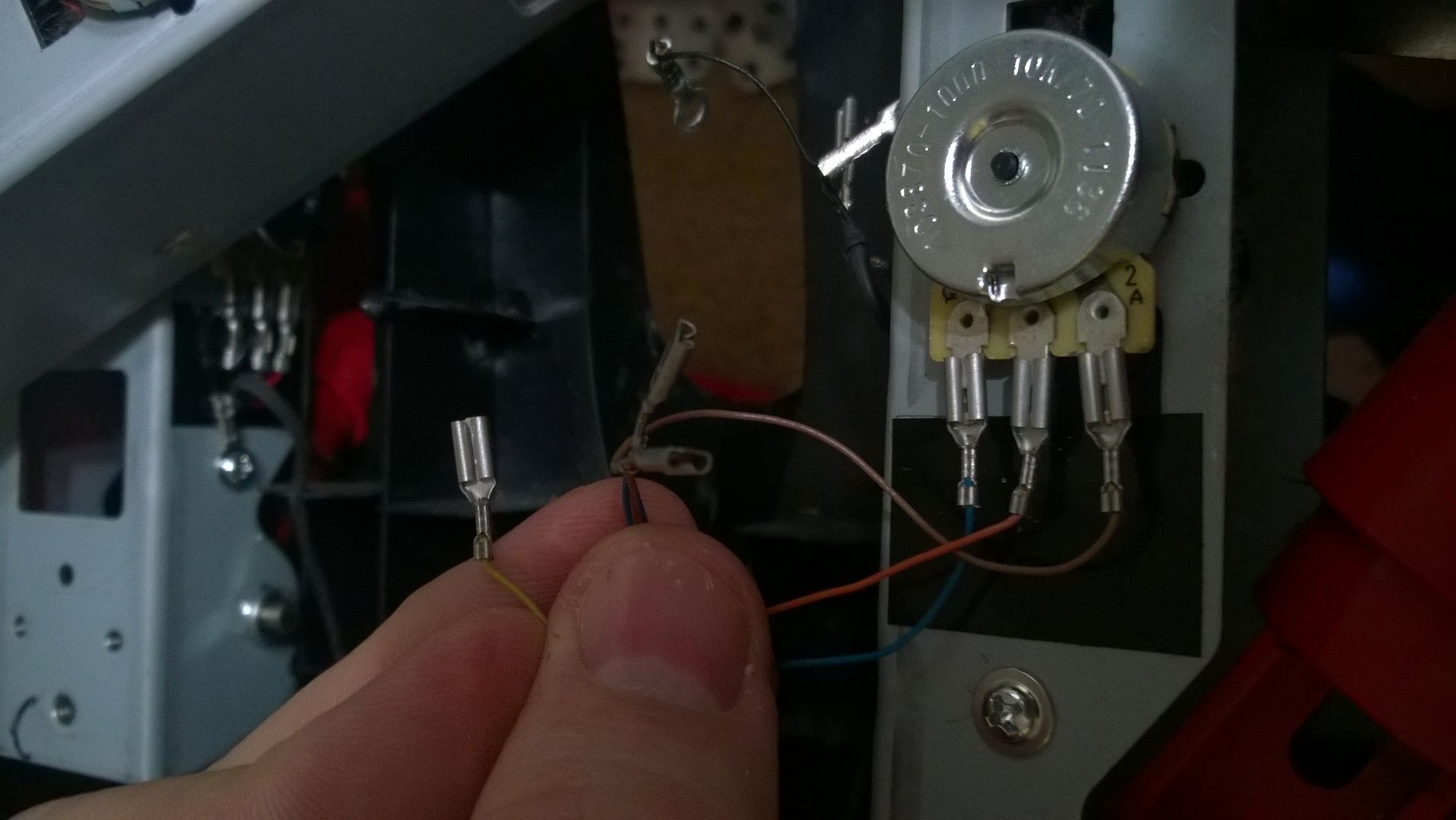 Moved them to the G27 pots and plugged the system in, they worked! However, the wires were much too short to reinstall them correctly and use them as pedals.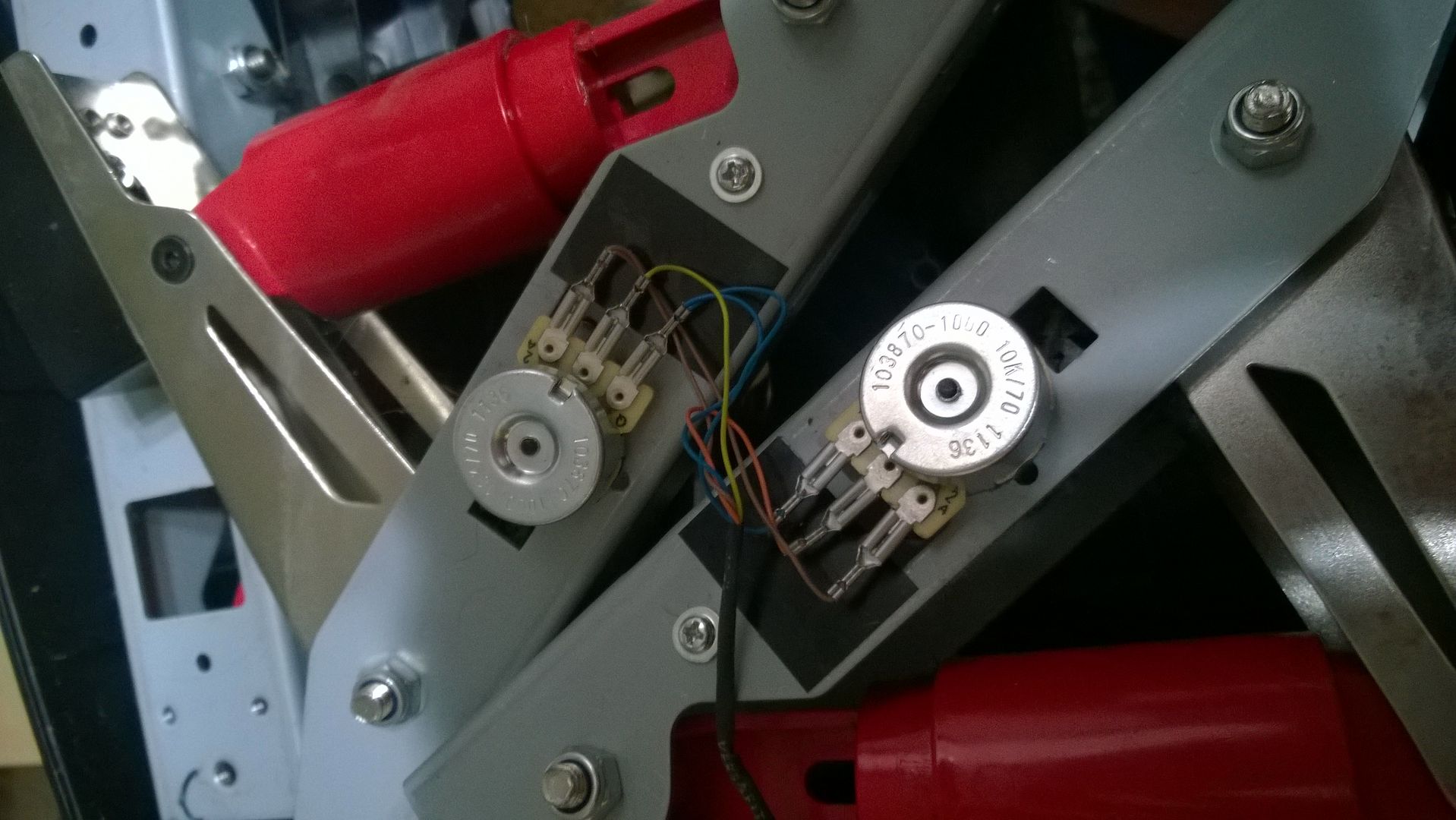 I was lazy and wanted to play with them right then, so I quickly jerry rigged the wiring and it didn't work for the throttle.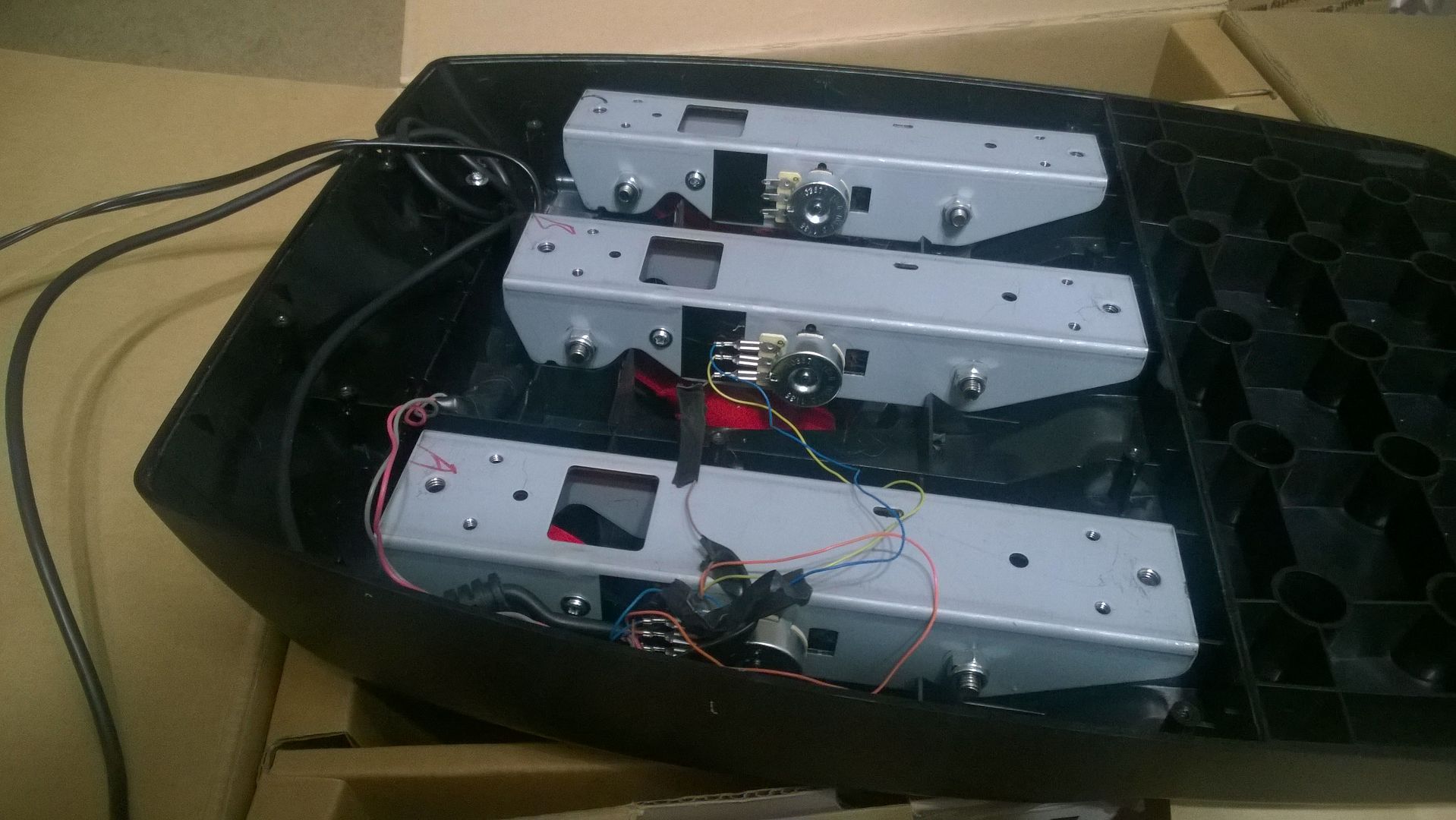 With mapping a wheel button on the throttle, I was able to get a decent lap time; I wanted to do better.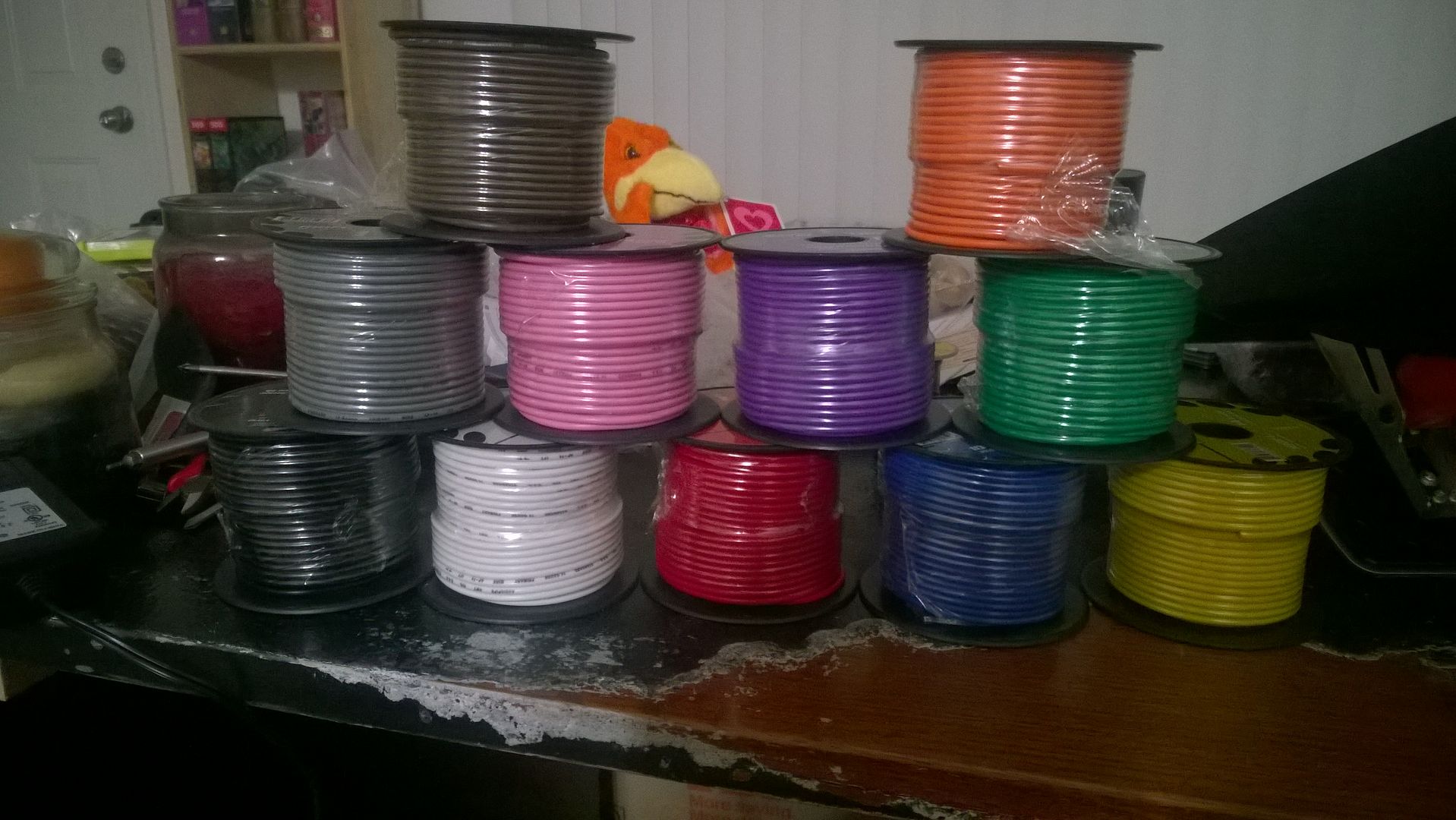 I picked up a cheap set of 14 gauge wire rolls (1100 feet for $65) in 11 different colors (still want to find a similar set of wire rolls with multi color stripes and more base colors).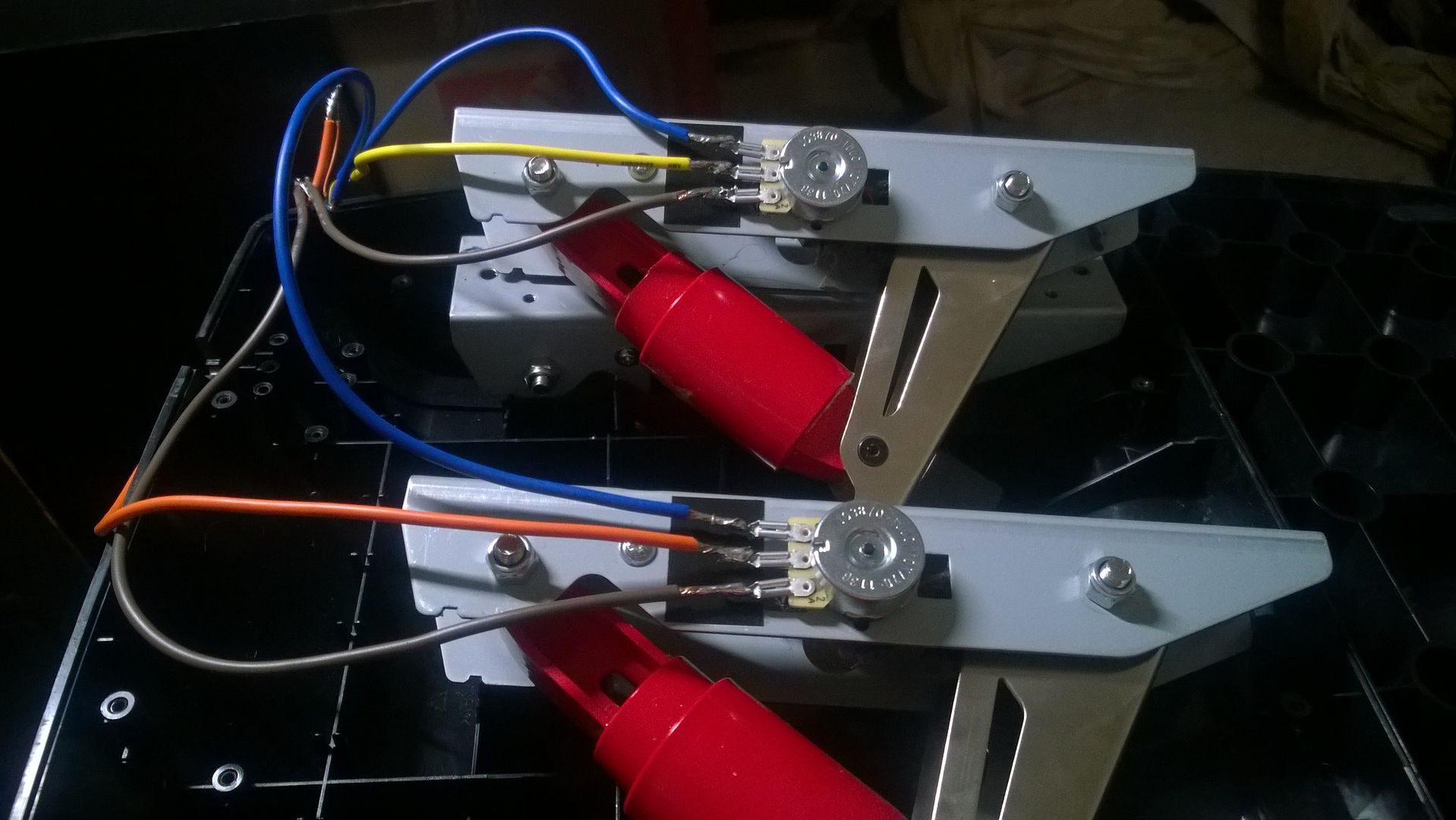 A little later and I had swapped the smaller wires with the new ones.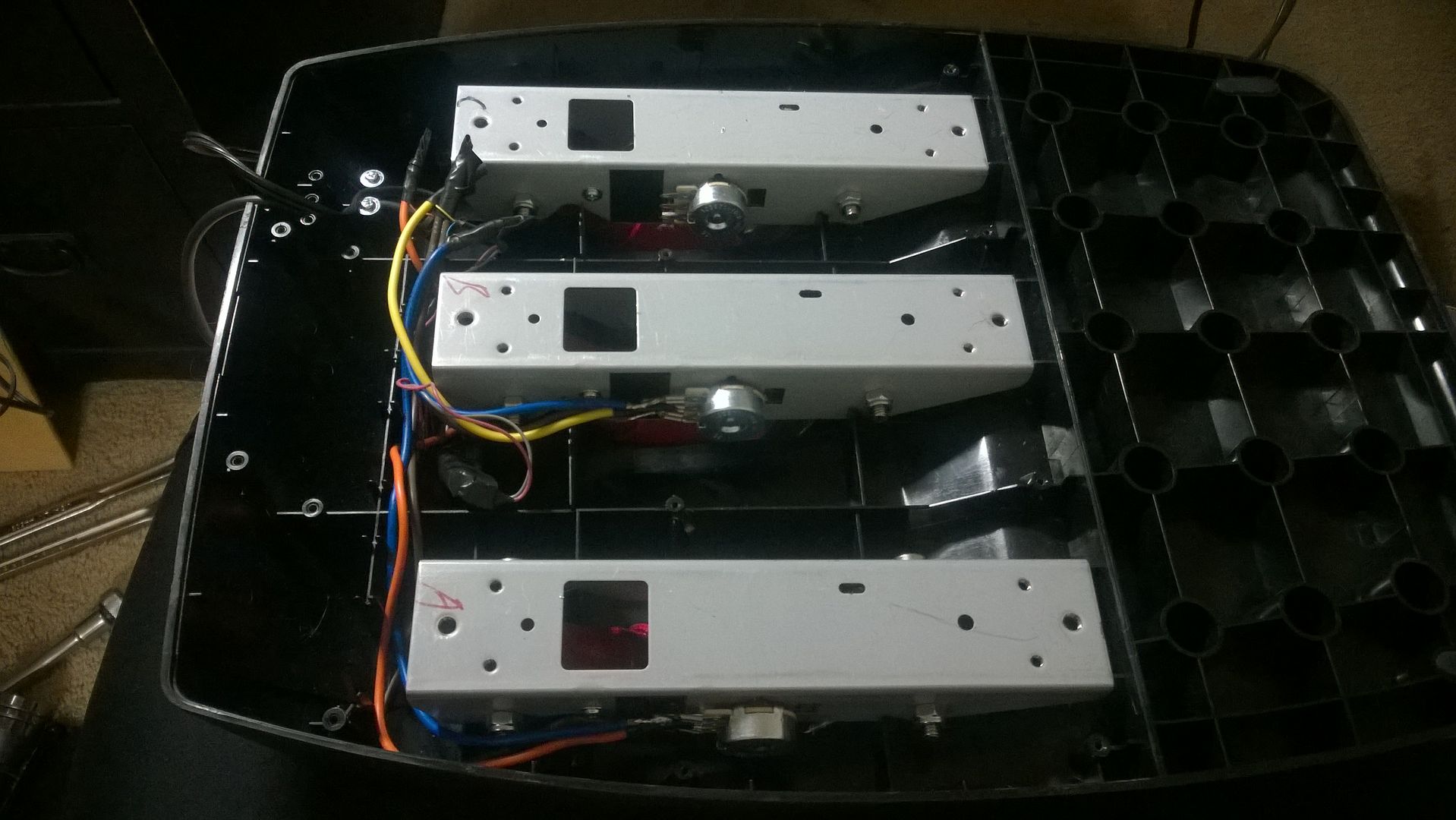 Moving the butt connectors a bit caused their rivets to loosen up and I was worried about them contacting each other. I wrapped the center connectors in electrical tape to help prevent any shorts.
Everything fits well, but I had to modify the base plate a little in order for the new thicker wires to fit. Two ribs were cut short and the curved piece where the wire exits the base was removed to give room for both the pot wires and the power wires.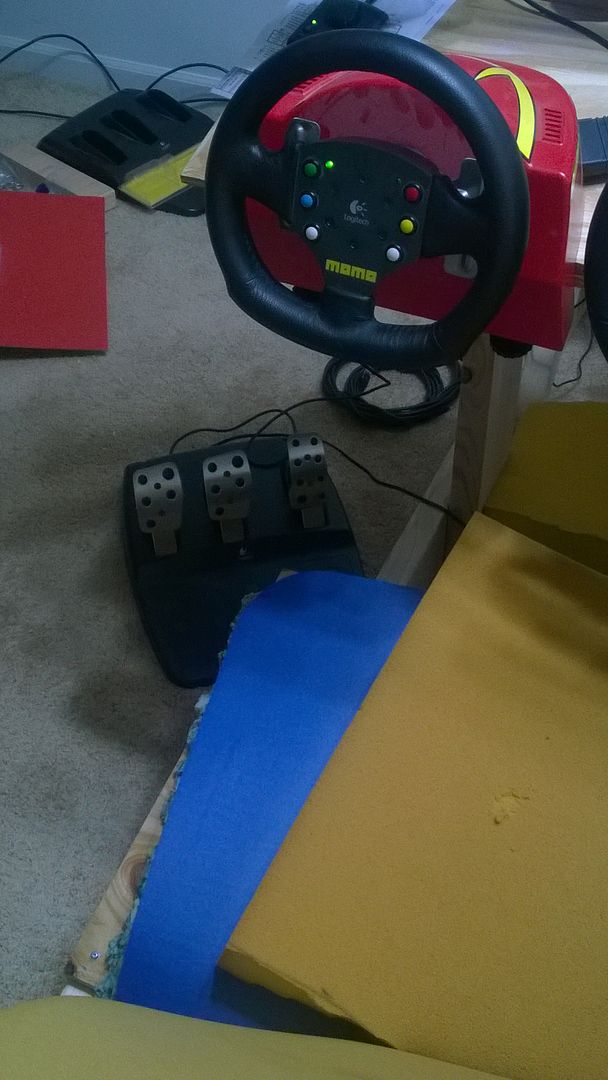 All bolted up and they are so much nicer than what came with the wheel.
In addition to swapping the wires over, I added a new brake spring (3x G27 stock stiffness) and moved the brake to the clutch and clutch to the accelerator. I found this set up to work well with my G27 rig and I wanted the same tactile feel.
Next possible modifications:
1) Formula style wheel, 11" in diameter with moved buttons and wider reaching paddle shifters. This modification will also come with painting the wheel base a satin / matte black instead of the glaring red with yellow lightning bolts.
2) Increase in wheel rotation range, stock is 270* and I am accustomed to the 900* of the G27.
3) Analog hand brake using the spare clutch mount set up and a USB pin out board. This would also allow the creation of both an H shifter as well as a Sequential shifter off of the same USB interface.
4) Formula 1 wheel with dual independent clutch paddles in addition to gear paddles as well as a host of buttons.