Welcome home you little beauty. I was impressed in the packing. Heavy, oiled paper wrapped then in plastic.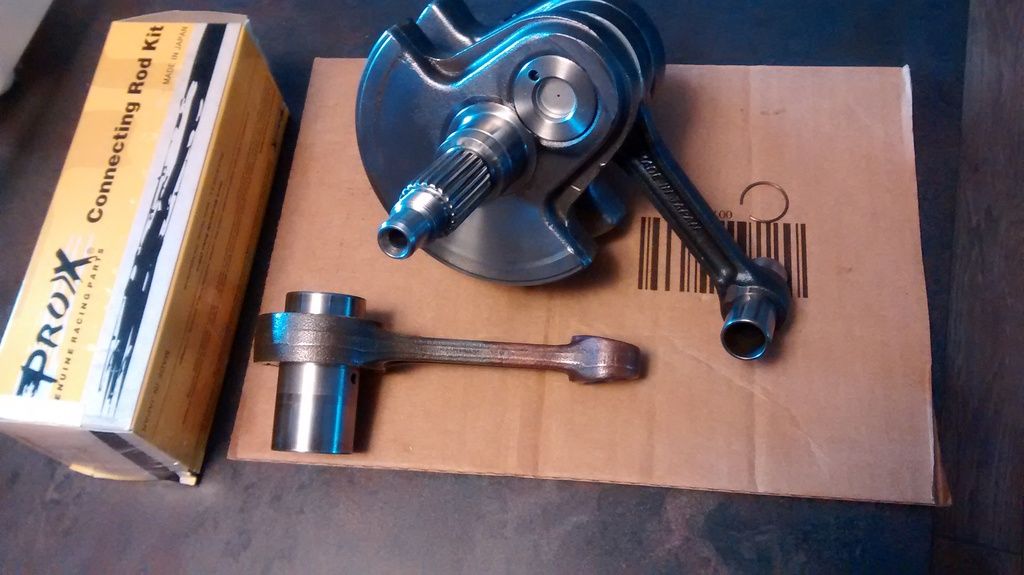 I'll go ahead and say I'll highly recommend MrCrankshaft. Top notch communication, super nice packaging and a very fair price.
[email protected]
-
www.MrCrankshaft.com
- (270) 205-3222. He's in Benton, Kentucky.
Anywho, stuck the transmission and crank in the lower cases and stuck the bottom end back in the frame. The rear engine mount is the swingarm pivot, so it's nice having her on her feet again. Also nice being able to hold your engine with one had while the other is free to stick the bolts in their places.
Will assemble the rest tomorrow.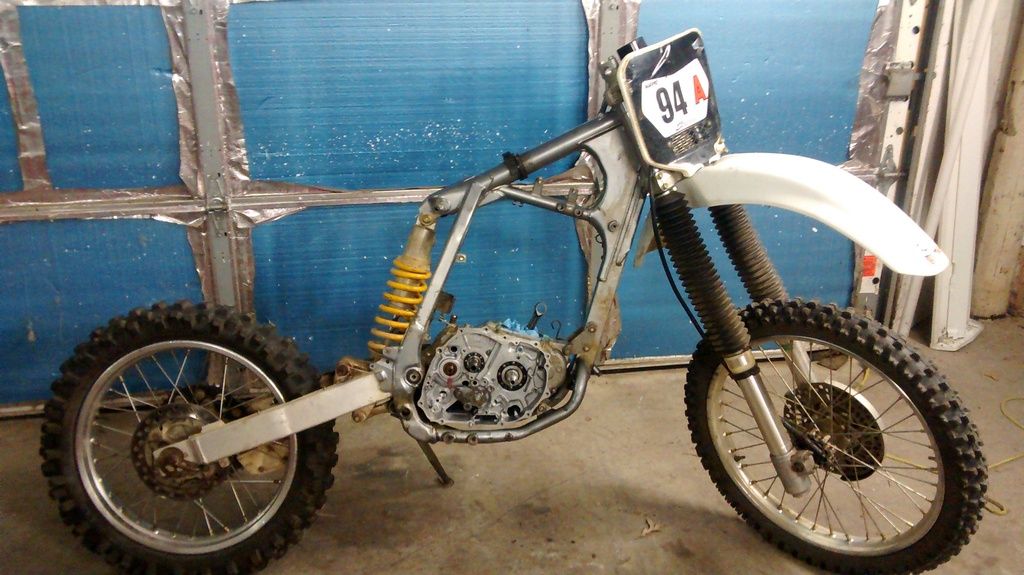 Cleaned and lubed all the suspension pivots. Saw something about the upper shock mount that I think is cheesy, so I'll fiddle with that before the subframe goes back on.