Quote:
Originally Posted by
shinyribs
Smoker, don't take this as criticism, just an honest question. And I'm fairly confident you've got a solid reason for this already, but what's up with the splice in that tube?
I see that you need an angle at that area, but maybe a bent tube is a better way to go? Of course, a solid, straight tube is best, but that's why I asked. Just curious.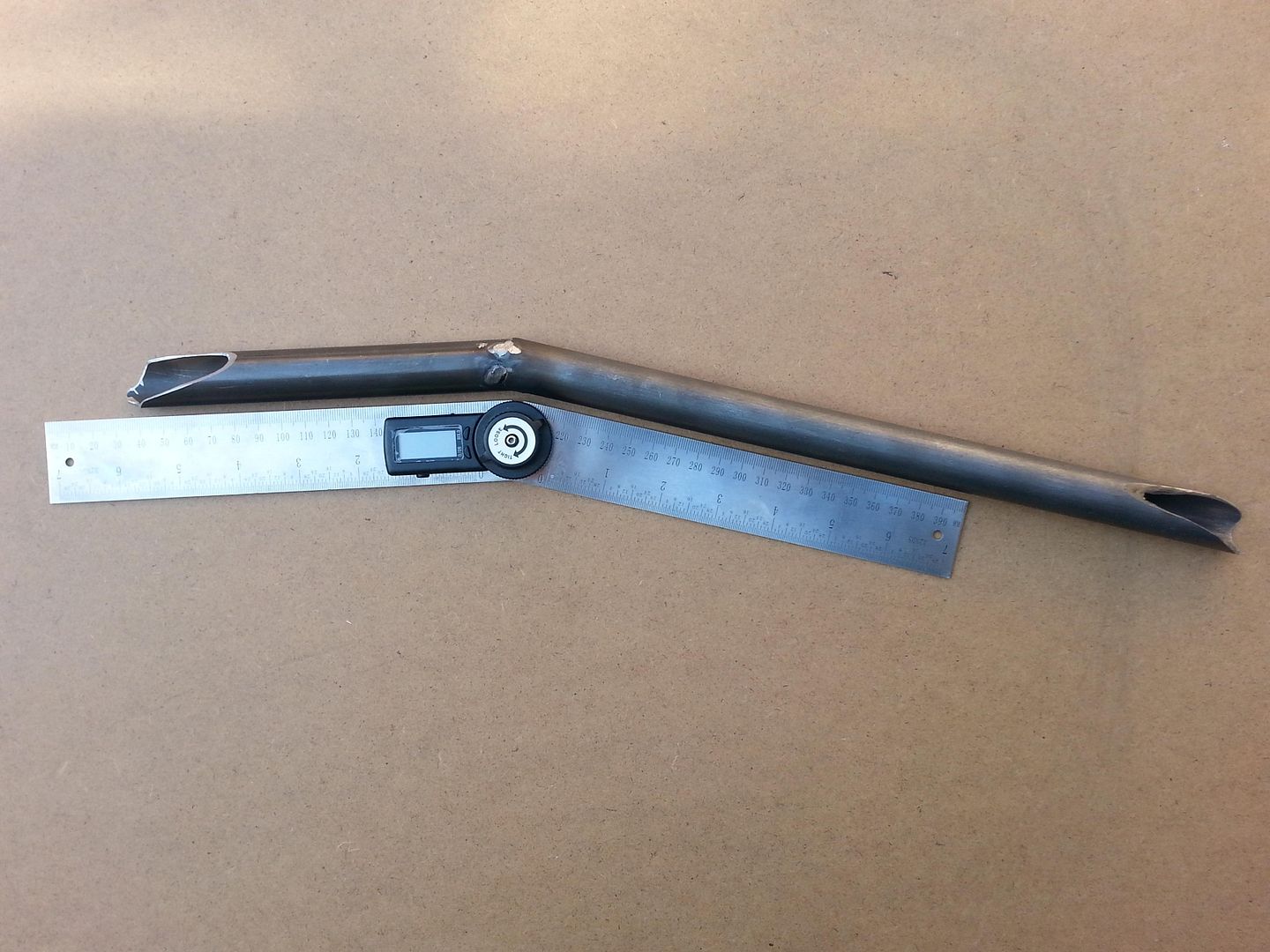 I'm going to try to find a shop that can bend some steel tubes as close to this sample as possible. The idea is to get rid of the seam - using one tube, instead of 2 tubes.
I have a tubing bender, so I may try to bend a tube myself, but it will probably just waste money. I doubt I'll be able to bend the tubing without crimping it because it's fairly thin-walled. I'll try to pack the tubing with wet sand and tape off the ends, but I don't have a lot of confidence in that.
If I can find a shop that won't charge too much, I'll get 6 tubes bent. It's not going to be easy to index and cut the ends
the tube, so, I'll need extras.