Well here it is, named the VT-sp. A week ago it was an engine sat on a trolley, the last 5 days have nearly killed me: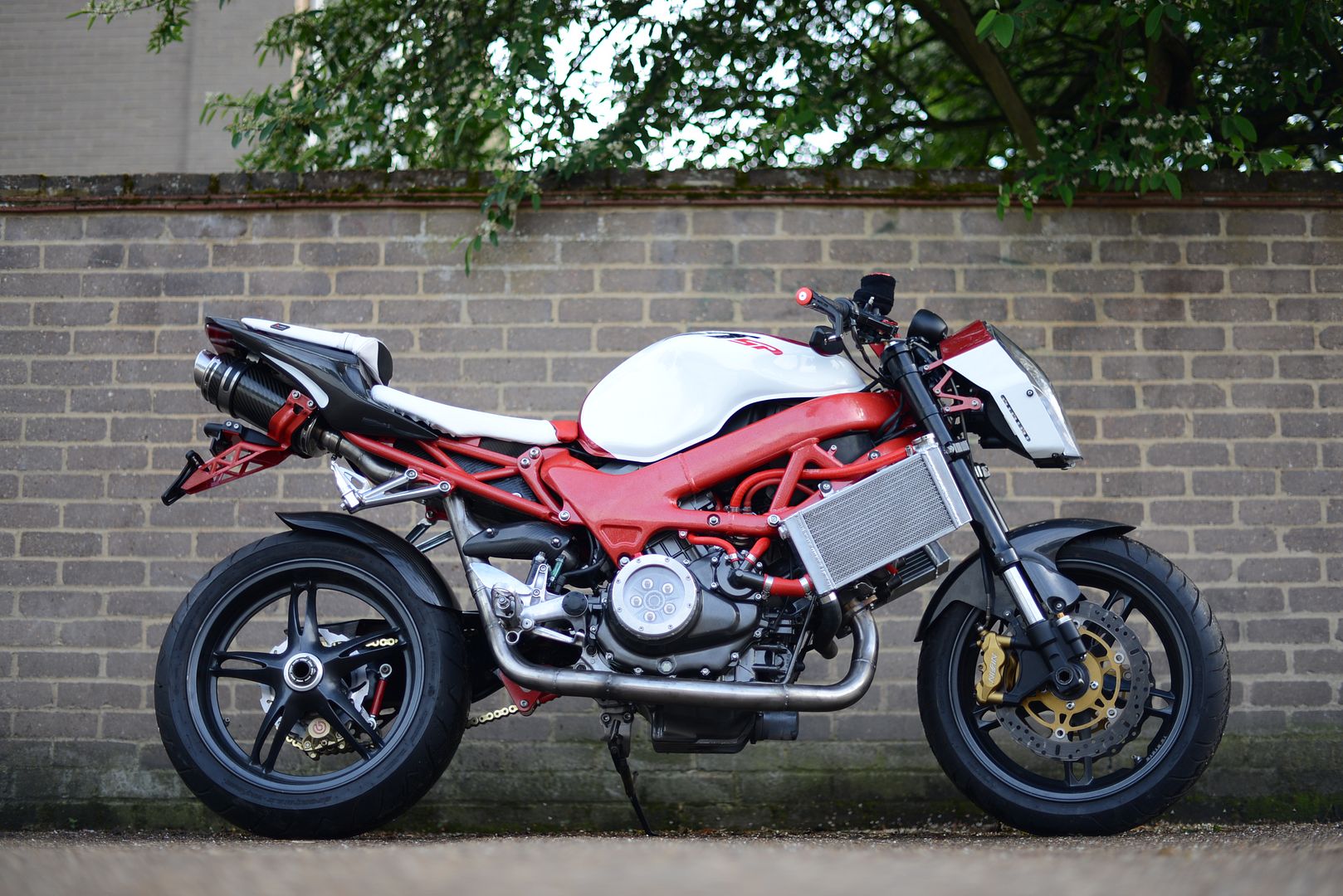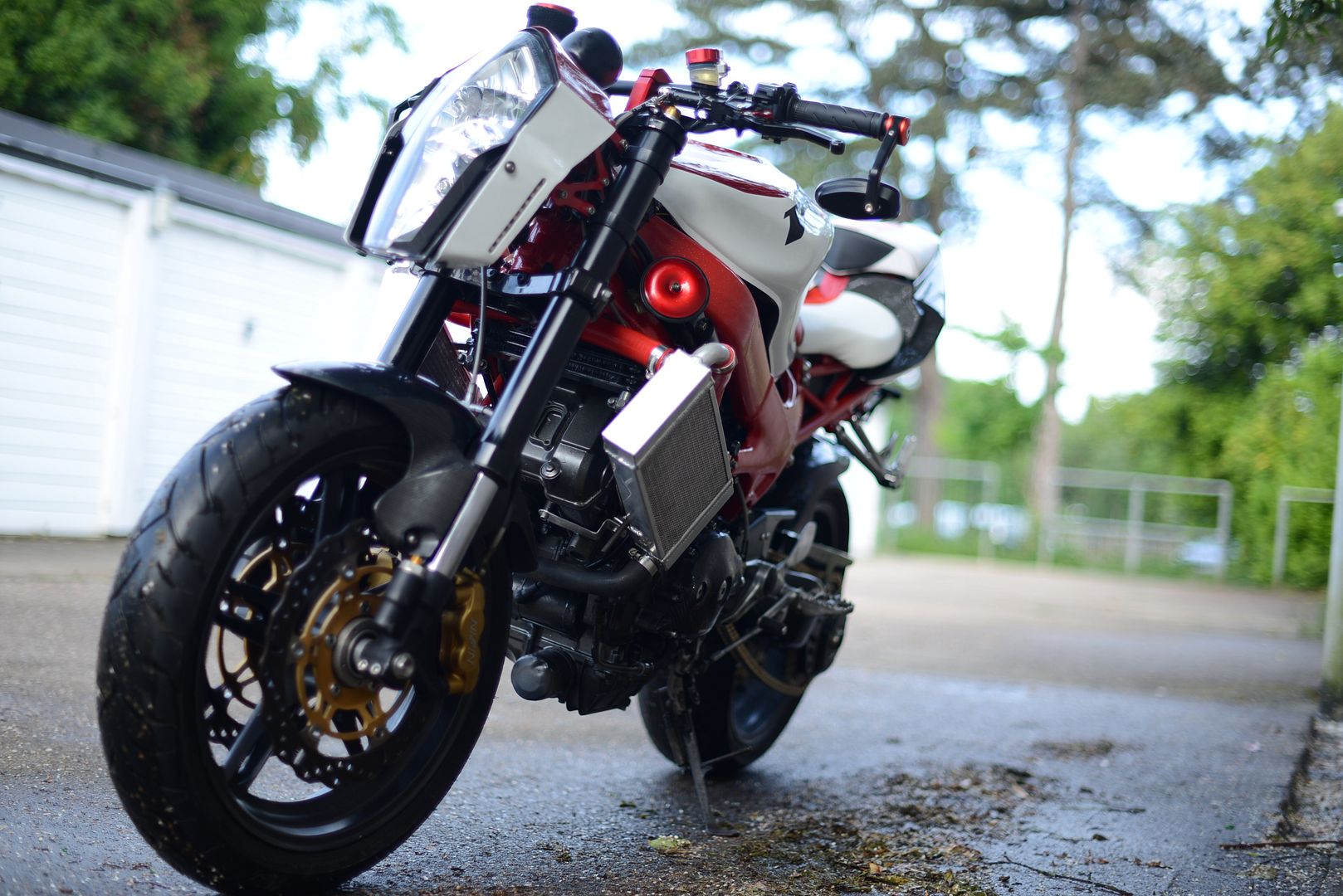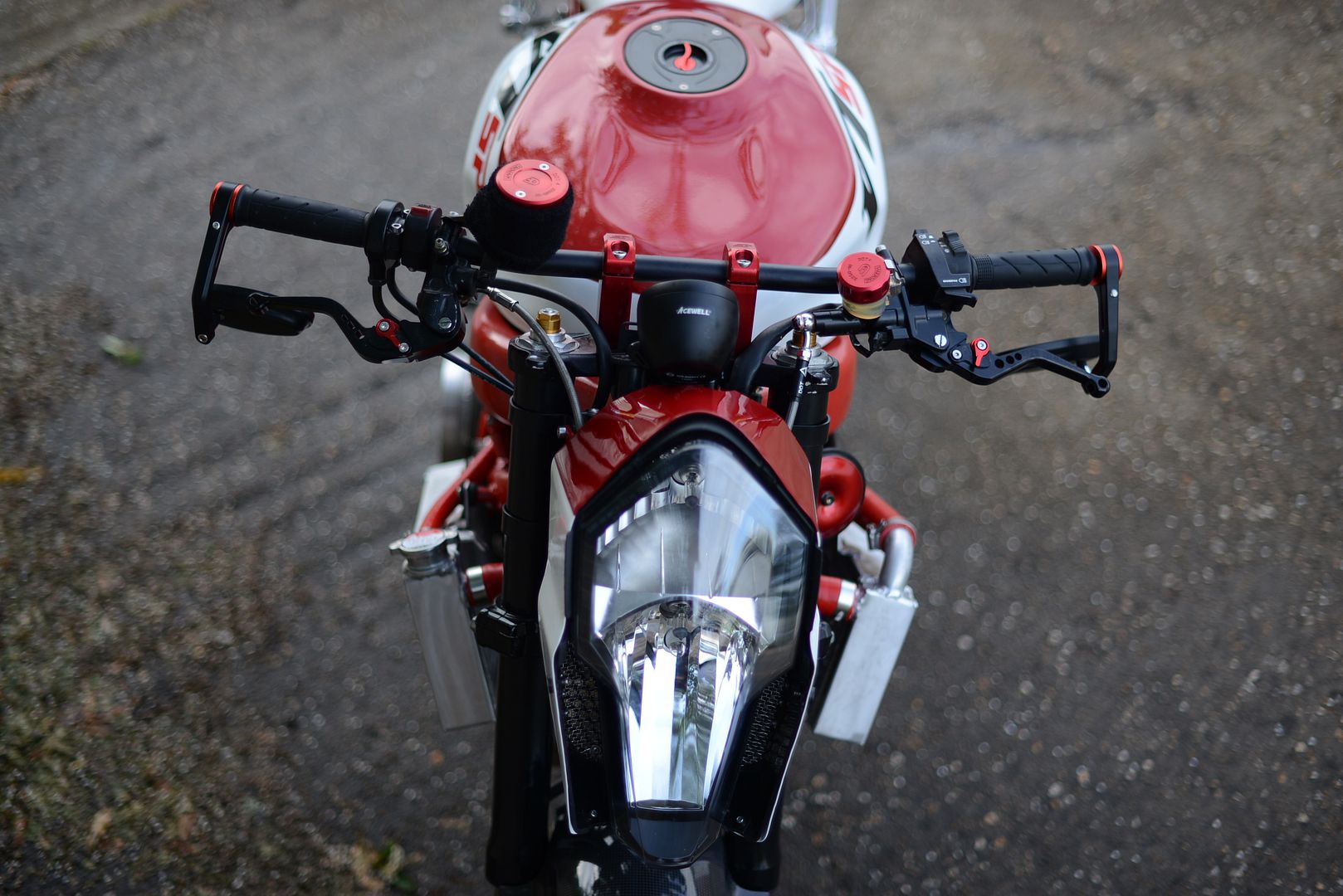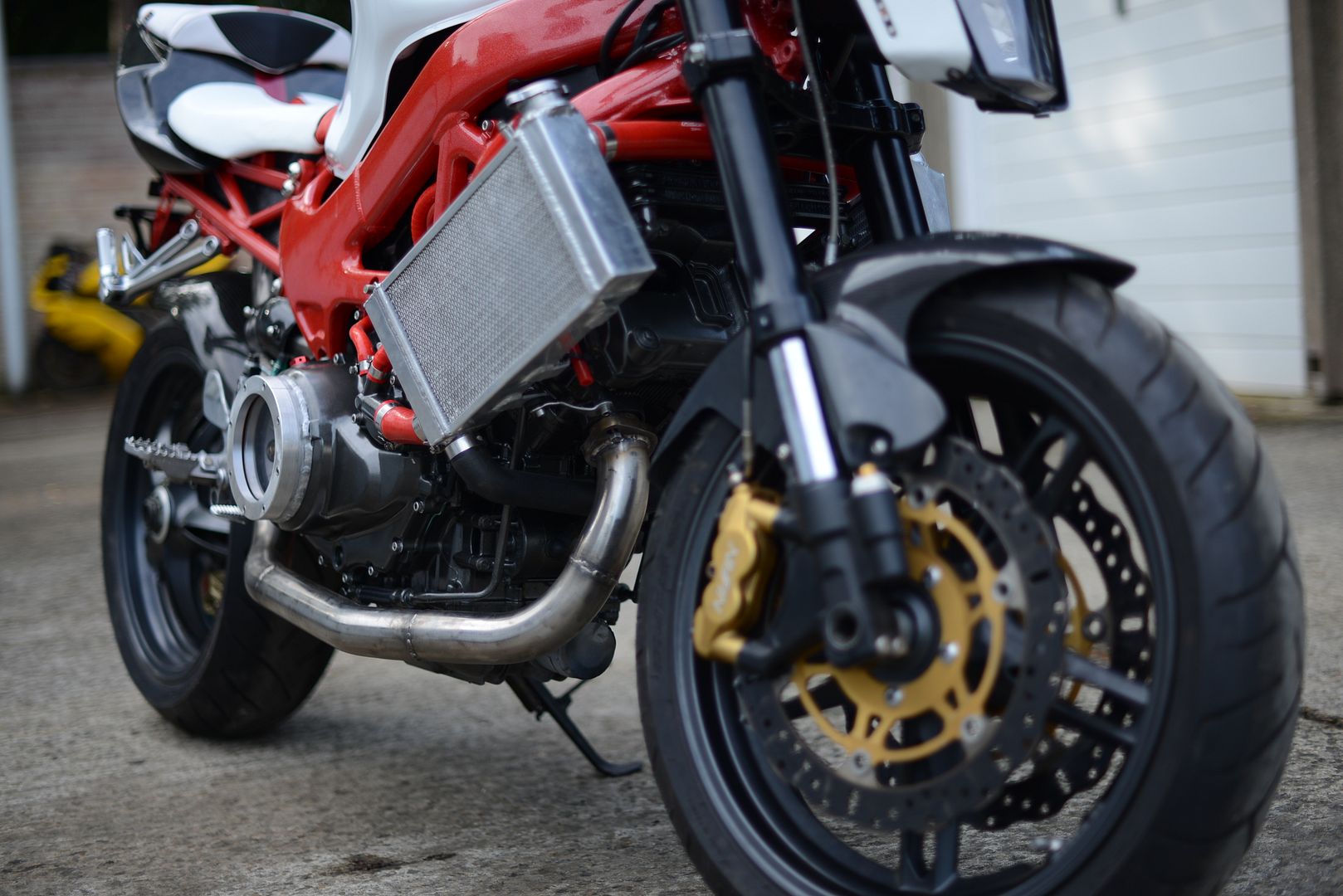 I've hit a snag getting it started..... I've drained a few batteries and all I have is a trickle-charger so I've run out of charging time. I'm off on a camping trip over the long bank holiday weekend now so i'll leave one on charge and see what's doing when I get back. Checked fuel to carbs, spark, plenty of compression, tried bumping but a heavy big twin on wet slimy surfaces refused to cooperate. Even tried sticking a skully on it. I suspect the carbs are badly gunked, and I didn't get a chance to get stuck into them. Here's an edited vid of it turning over but not starting for many hours if you have 4 minutes of your life you don't have any better use for.
https://www.youtube.com/watch?v=ST43...ature=youtu.be

Cost: £2,157.88 (including original purchase, transportation from seller and every part i have bought for it (inc raw materials) vs parts sold)..... my social life, some blood, my health, much sleep but luckily not my relationship! Guess she's a keeper.
Bikes that laid down their life so that this one might live:
8 Brands - (Honda/Ducati/MV/Kawazaki/Yamaha/Triumph/Suzuki/KTM)
12 Bikes - (VTR1000F, VFR800, 675, 1050, 955, 916, F4, RC8, ZX9R, CBR1000, R6, GSXR1000)

Spec:
Honda VTR1000F Firestorm
Wheels: 1050 Triumph
Front brakes: GSXR1000 Radial Master, Triumph 675 Radial Calipers, Triumph 675 wave discs, braded lines
Rear brake: Ducati Brembo, braded line, 955 wave disc
Front Suspension: R6 2007 Radial USD
Rear Suspension: MV Agusta F4 Sachs Competition with adjustable linkage and ride height
Frame: Firestorm - main / Daytona 675 - Sub / ZX9R Triple Clamp
Swingarm: VFR800 VTec Swingarm modified for Triumph 955 Axle + Brembo caliper, Rental Sprockets (+2 teeth rear)
Lights / electrical: Front - KTM RC8 w/ intergrated indicators, Rear - Triumph 675 integrated, Acewell 4xxx Gauge
Engine Mods: Full radiator / hose replace, window clutch cover, manual cam tensioners
Exhaust: Full hand-made custom stainless system with Fireblade Scorpion carbon underseat can
Body & fairing: VTR1000F tank (custom paint), 675 carbon tail, R6 carbon fender, erm.... "Unknown" carbon hugger, handmade headlight surround and underseat tray

Hand-made parts (by me): Subframe mounts, clutch window, under-tray, headlight mount & cowl, various brackets, rider seat, manual cam-chain tensioners.
Paint: Prepped and laid out by me shot and polished by Steve Bartrum Ltd
Powder coat: Motorcool
Welding: Me and a bloke I work with.

As I said I'm on holiday now and off the grid mainly for the next 3 days, so good luck to any other builders also dashing for the line. DW!