Well here she is all buttoned up. I was up til the wee hours last night to put the finishing touches one her. Things I did last night:
-wired up the home made battery
-drilled and tapped the bars for the driven bar ends
-set the iggy timing
-manual carb sync
-set oil pump
-bolted on rear fender guard thingy
bolted on misc covers and tightened up all the other bolts.
The only thing I never finished is the paint, but that can wait.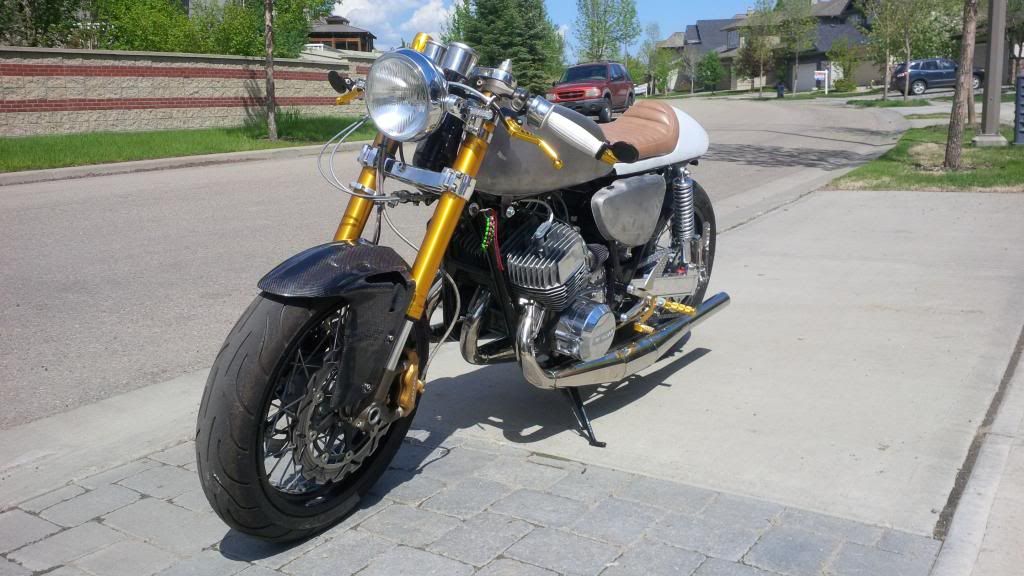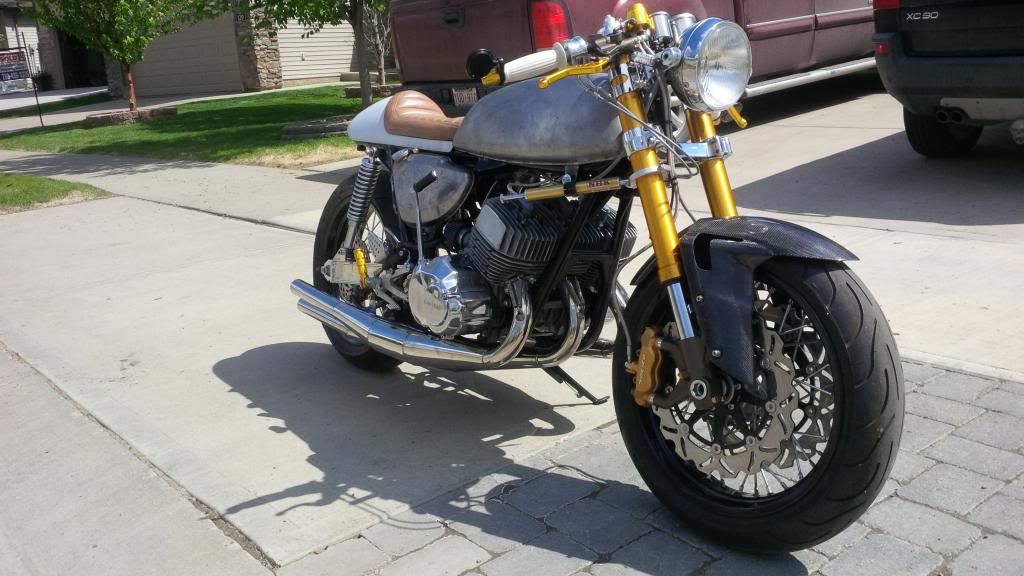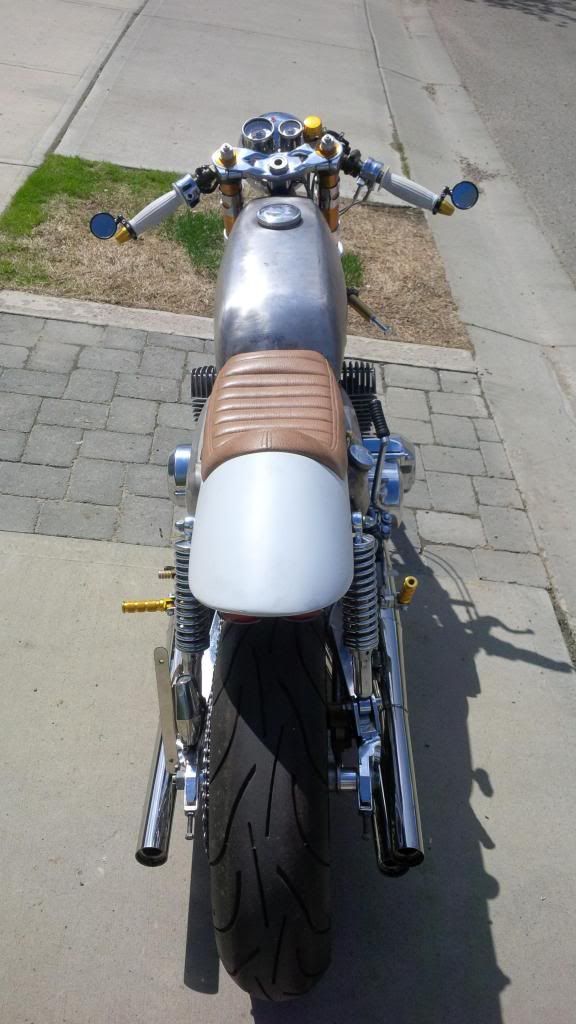 Here is the first ride
Build cost:
2013
bike $0
Engine $650
Swing arm $5
Front end, fender and wheels $1000
Iggy system $450
Higgspeed Pipes $900
Misc supplies, fiberglass and metal $200
Sprockets, carb kits, cables and headlight parts and bracket $175
Gauges $400
2013 total $3,780
2014
Steering Stabilizer $75
Wire Loom $20
R1 Rear Set $40
Brake Resi's $50
Seat Upholstery $100
Powder Coat $150
Tag Bracket $50
another iggy box $185
Misc Bits $100
2014 Total $670
List of mods:
Not much is stock except the tank and sidecovers!