I didn't want to start projects on this, but I "can't leave them alone."
I purchased this truck in early December, 2015, as my only four wheeler after moving to the cold.
Didn't think anything of it at the time, the engine drove well enough and the transmission wasn't giving any issues.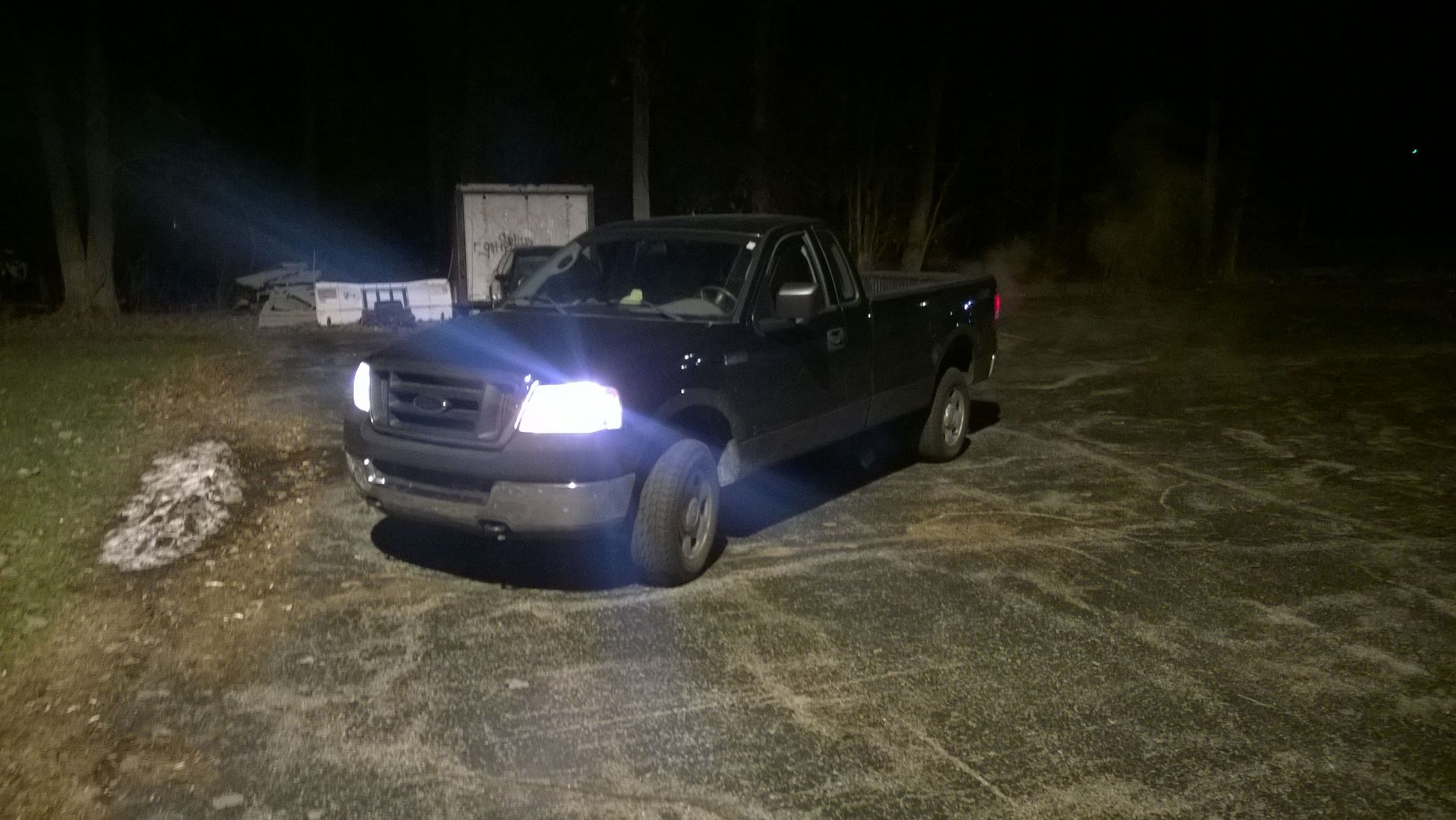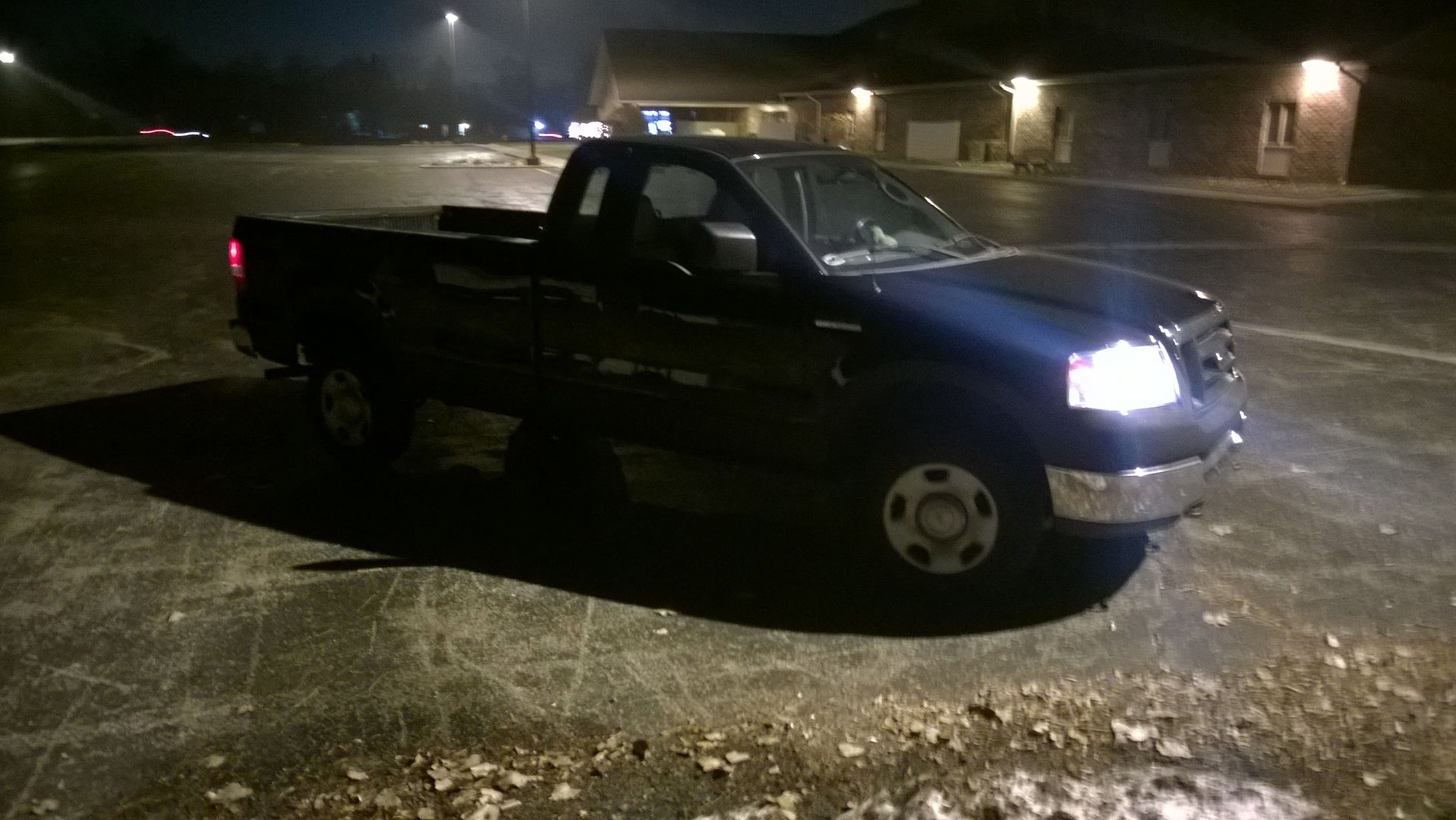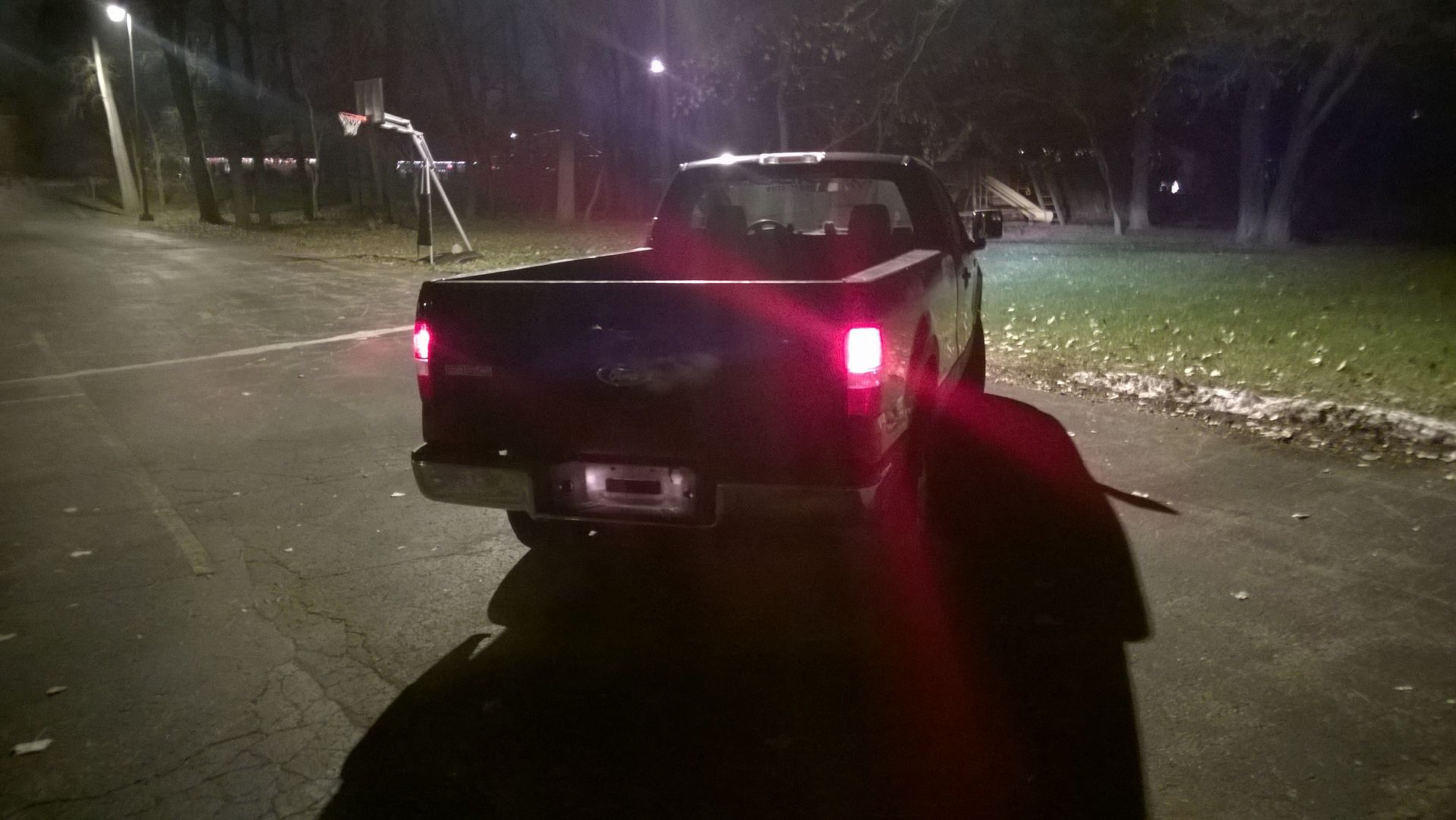 Drove it exclusively to work for a bit to put some miles on it and see if there were any glaring issues with it.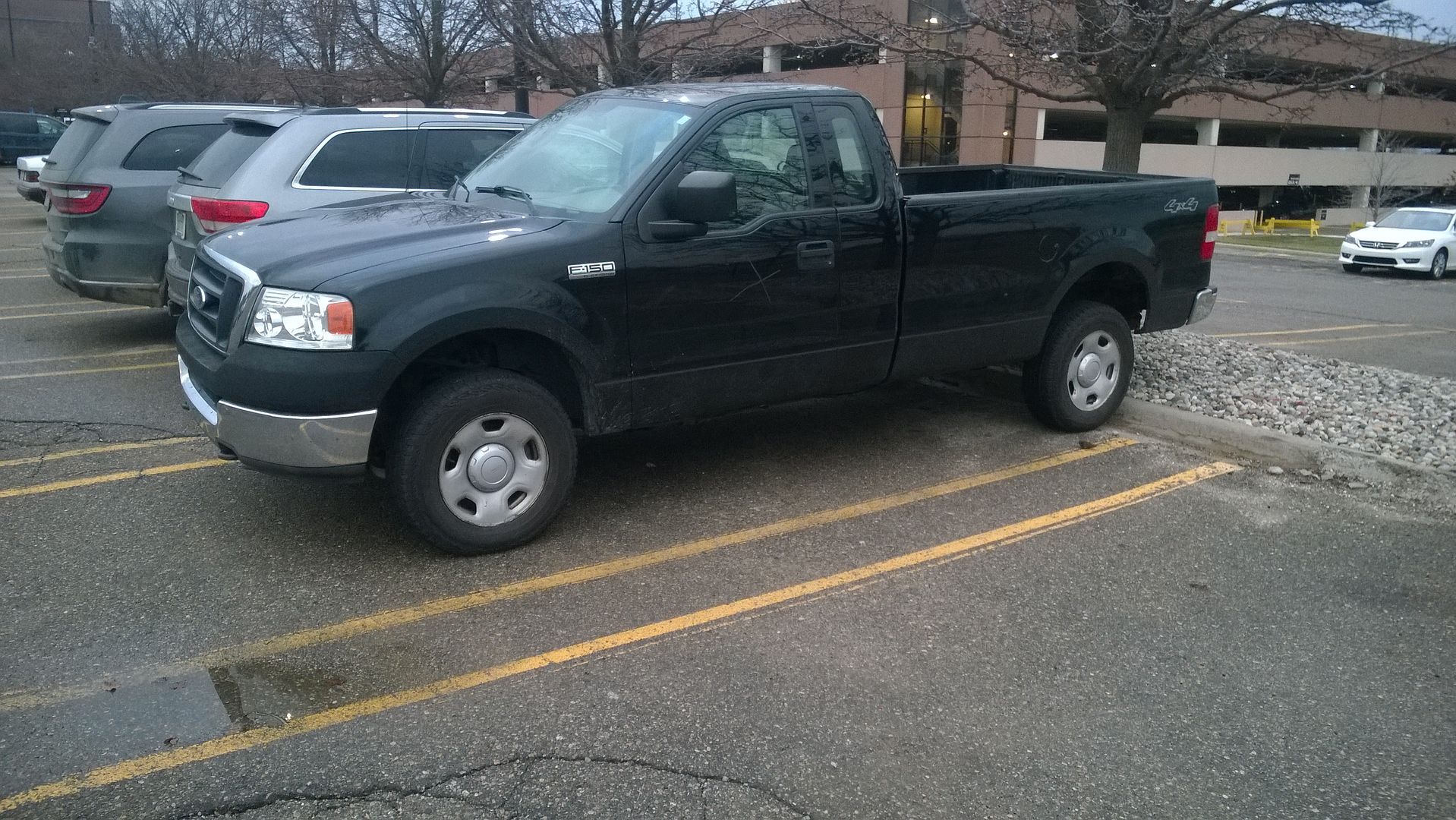 Nothing really came up while I was driving it in the winter and I thought I had gotten a mechanically sound truck with very little rush for a decent price.
There were issues with work the previous owner had done, like the catalytic converters being replaced with straight pipe and the shoddy welding / removal of O2 sensors causing a check engine light.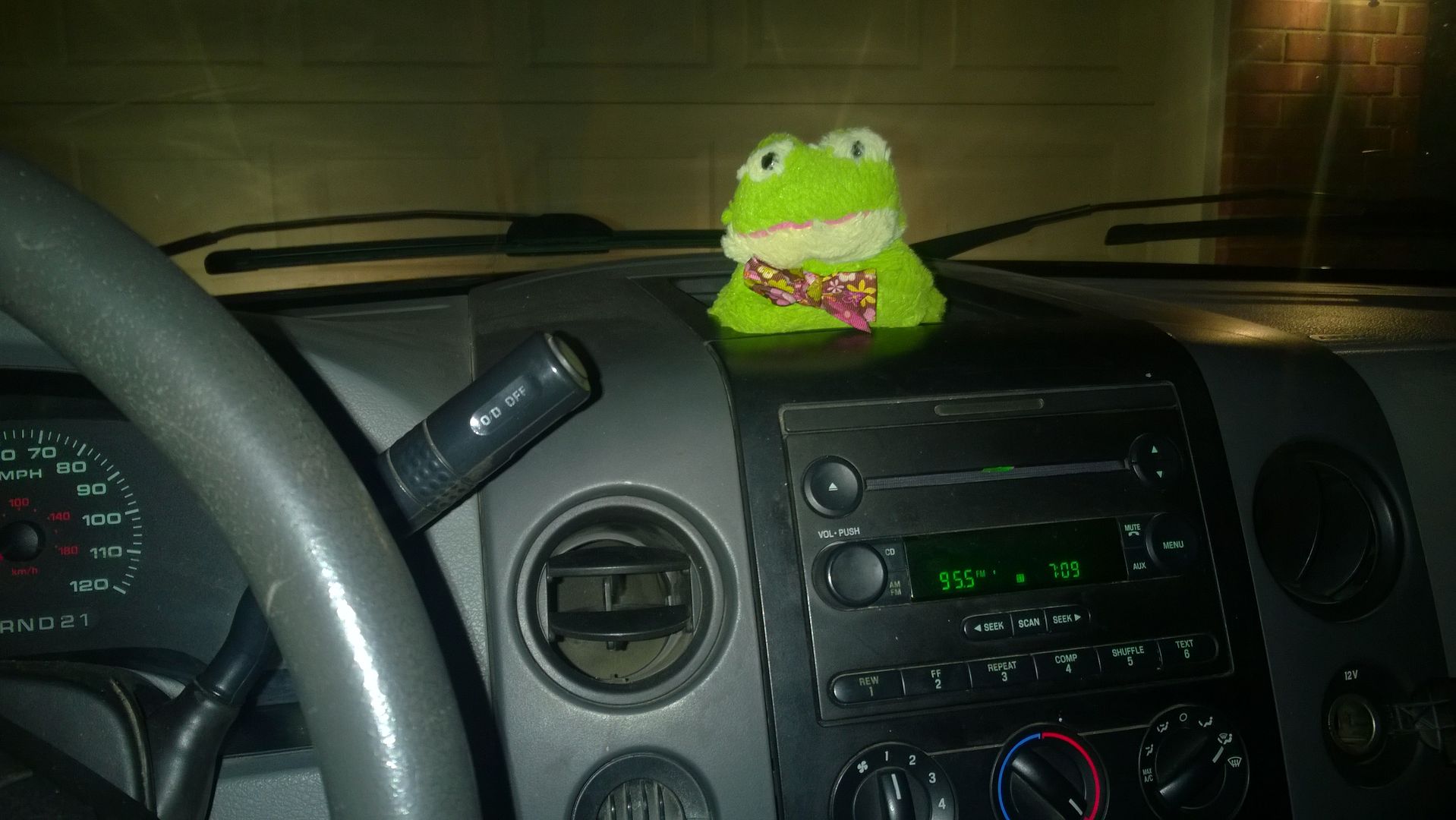 My little buddy enjoyed the warmer area while putzing around in.
Fast forward to May, 2016. I head out to visit Grymm and on the way, shit hits the fan.
I am able to make it all of the way there, but got only 1/3 of the way home before I finally give up driving it for fear of worse damage to the engine / transmission.

As a side note, I had it towed to a Ford dealer in town and they weren't any help. They quoted me $6500 to put a used 5.4 engine in or $9500 to put a reman engine in. My goal was to keep this whole process under $4k-$5k including tools should I fuck it up and still need a reman engine, I would be under the dealer quote.

I did a compression test and lead down test and the results were appalling. I was extremely low on 5 cylinders.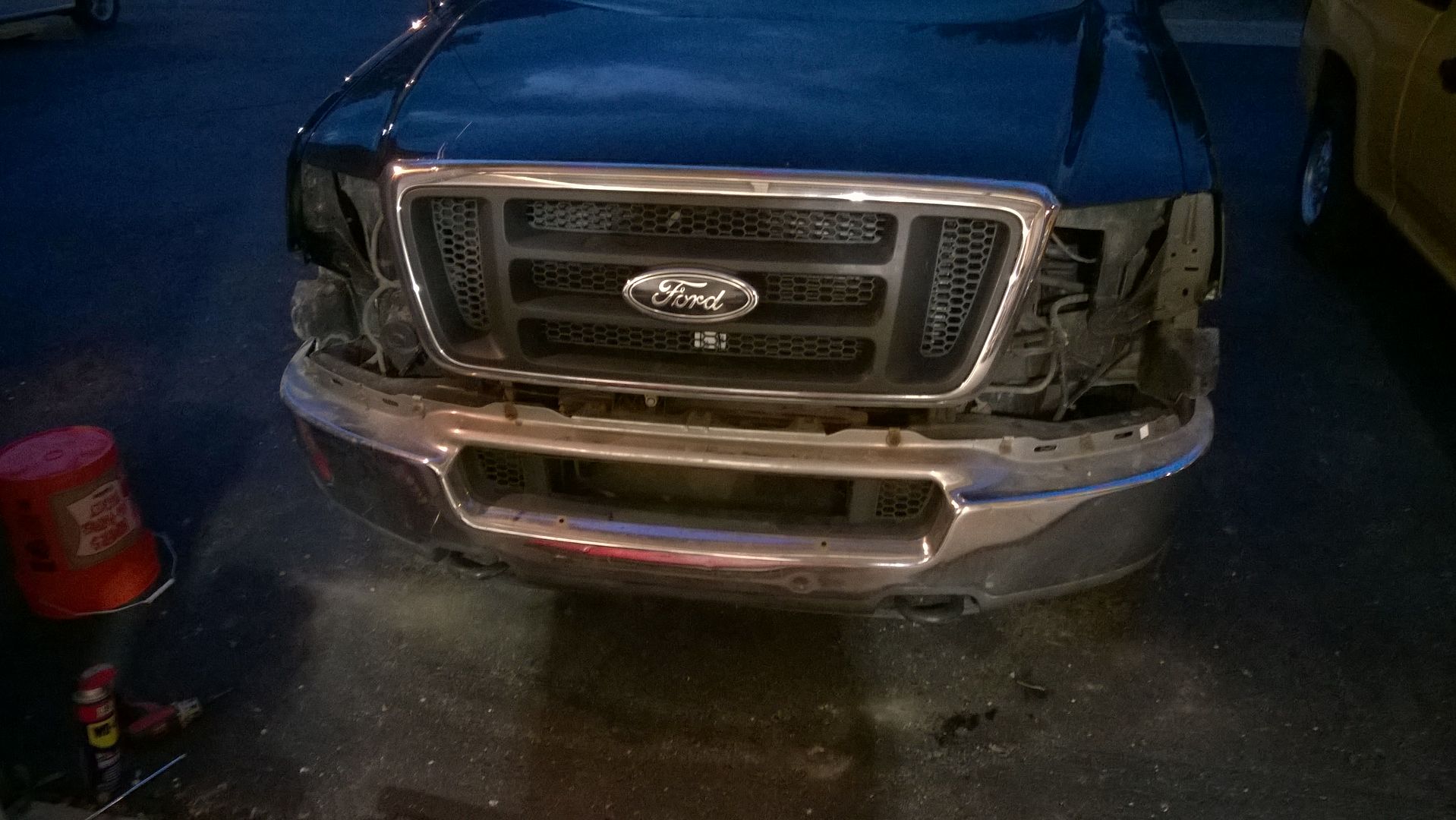 After a bit of a head ache, I start to tear into her to see what the issue was.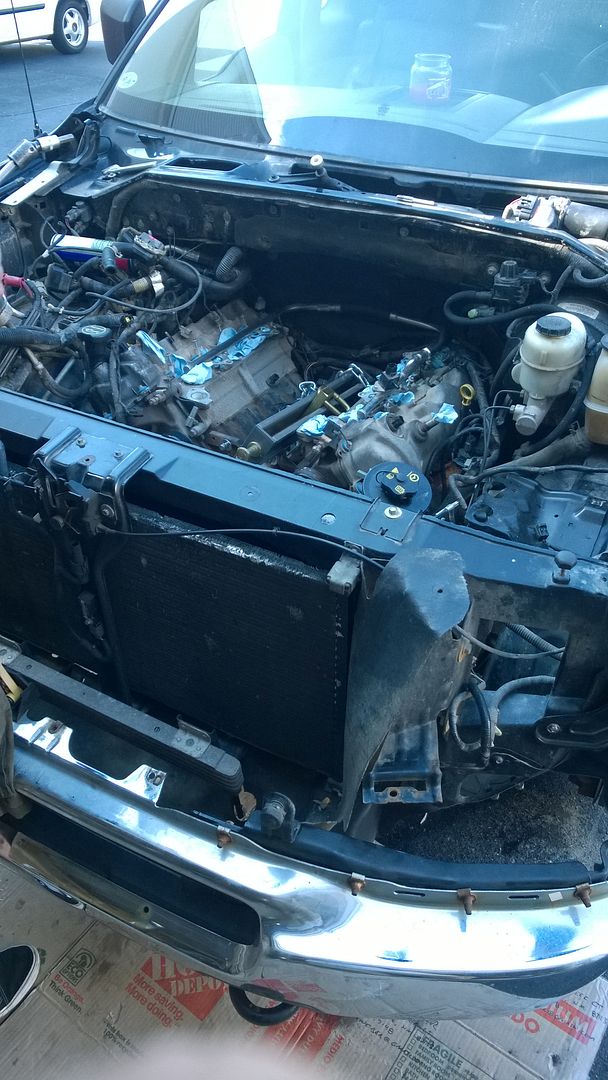 Made quite a bit of progress slowly taking the simple things off of the engine.
Then one wonderful afternoon, Grymm and two other friends came over and we got the engine out.
Took my time during the tear down due to keeping finances in check and having a long deadline.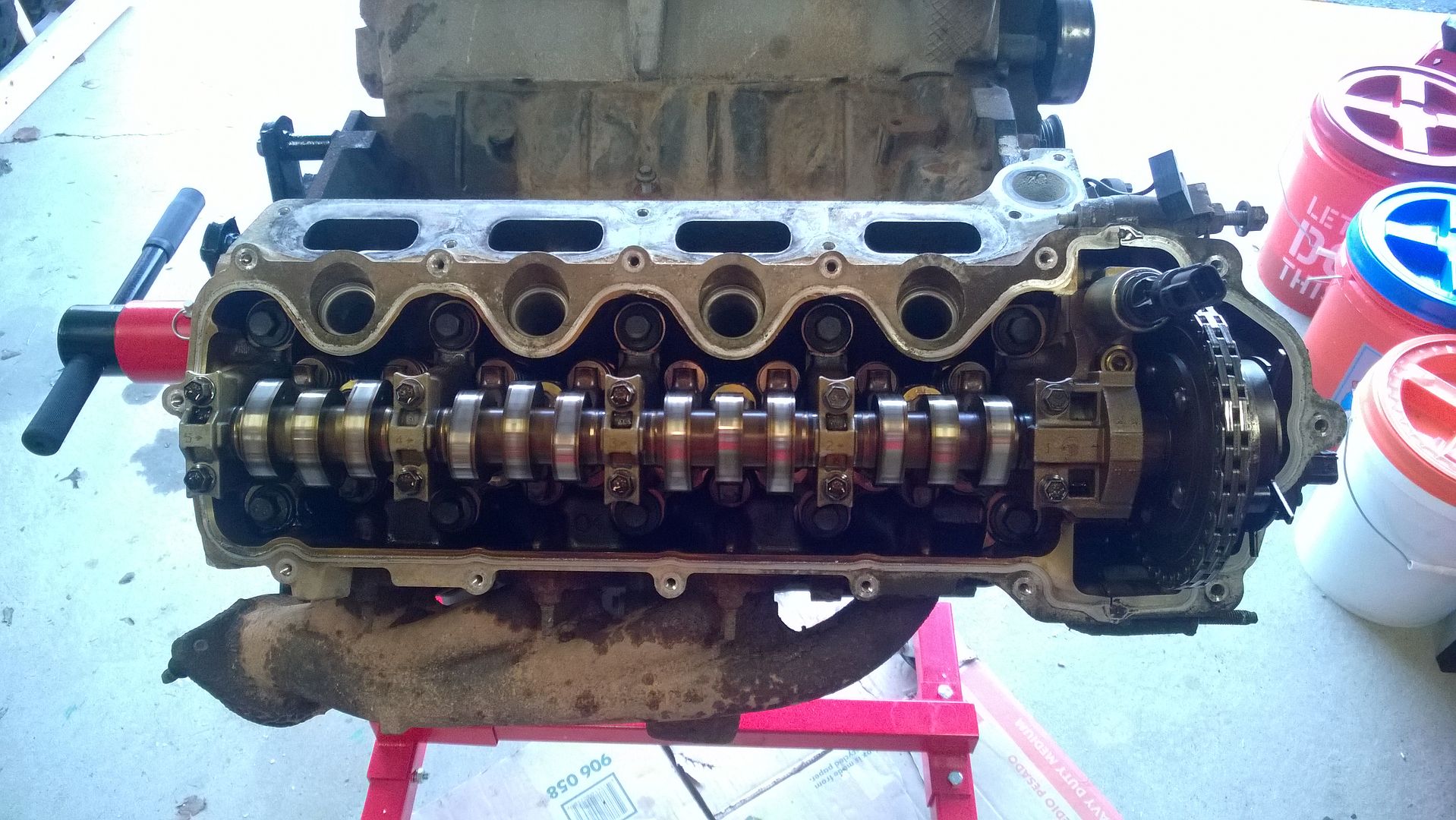 Didn't see any major issues yet, but I still had more to go.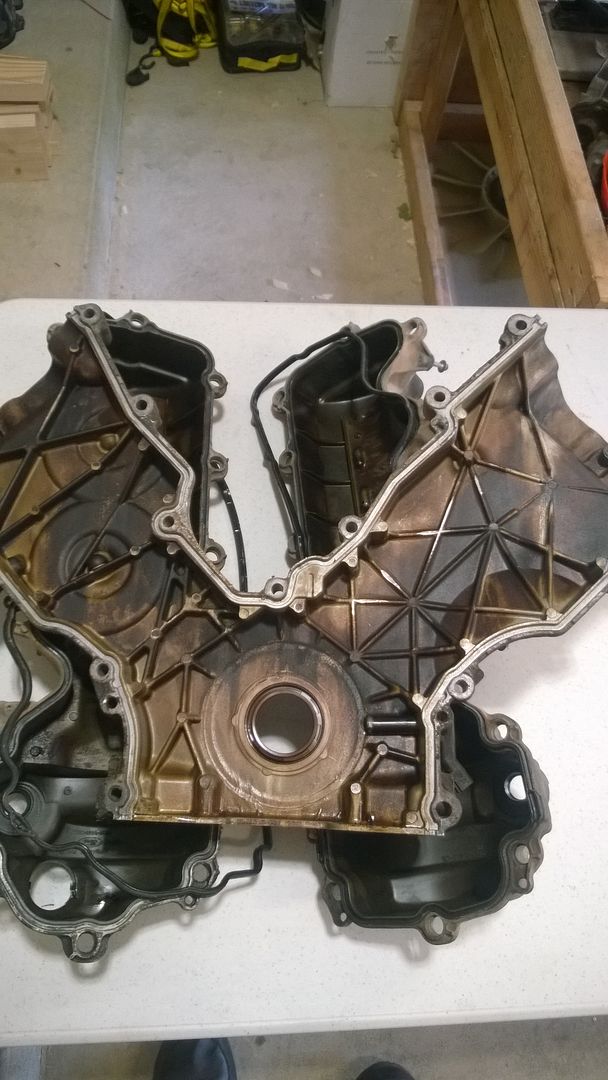 Removal of more covers, you can clearly see where the timing chain had been contacting the cover and wearing through the ribs. (This was part of my horrible noise.)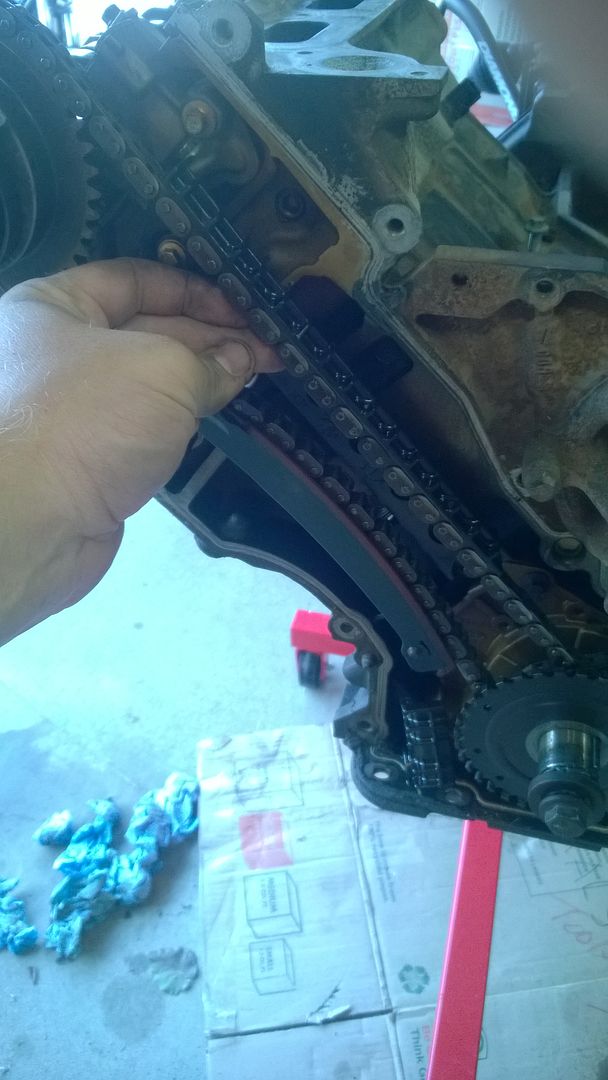 Chain felt taught there...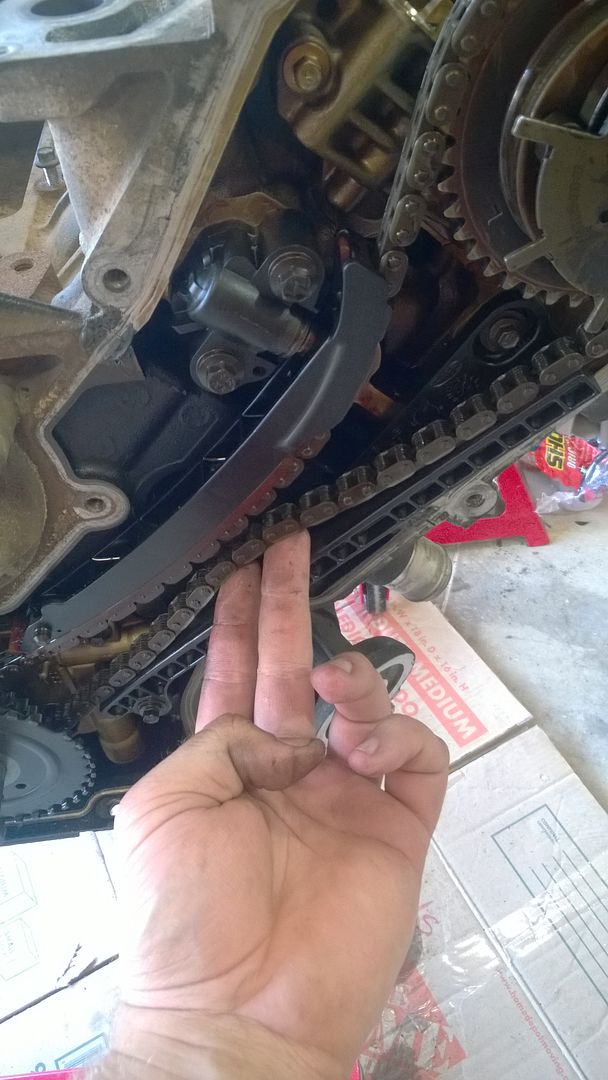 Oh, what the fuck!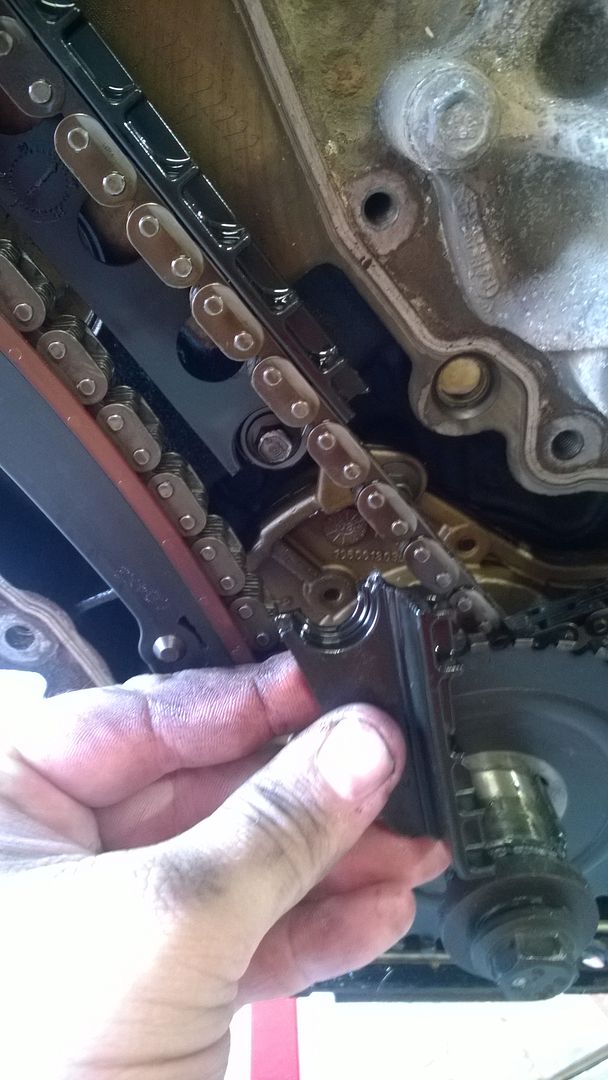 Broken bits!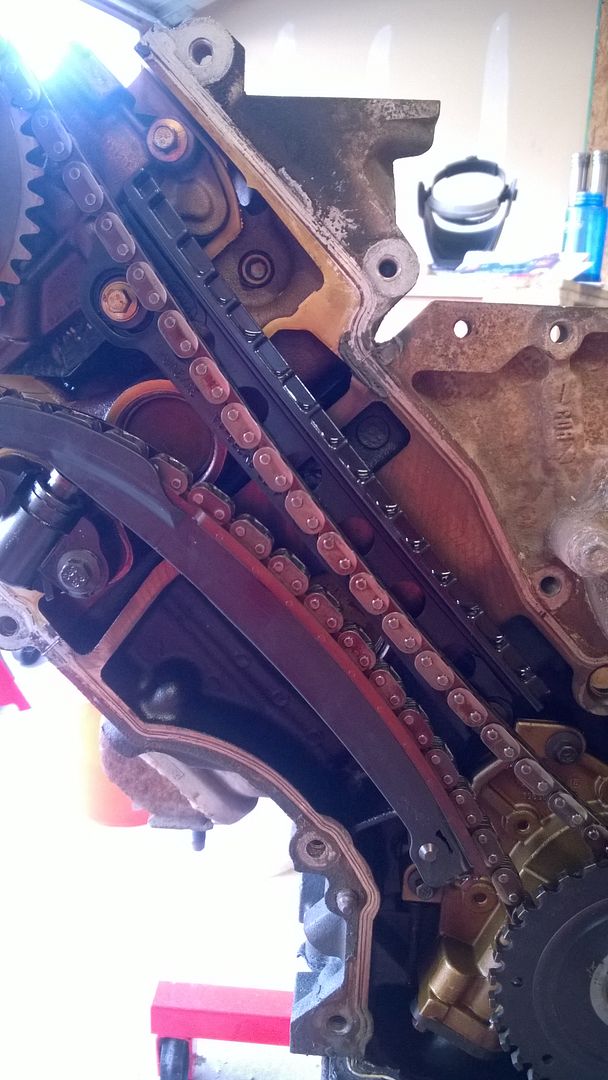 More what the fuck...
Both timing chains were stretched and both timing chain tensioners were slack with shitty springs.
The gears looked okay, but I replaced them out of peace of mind.
Popped the heads off...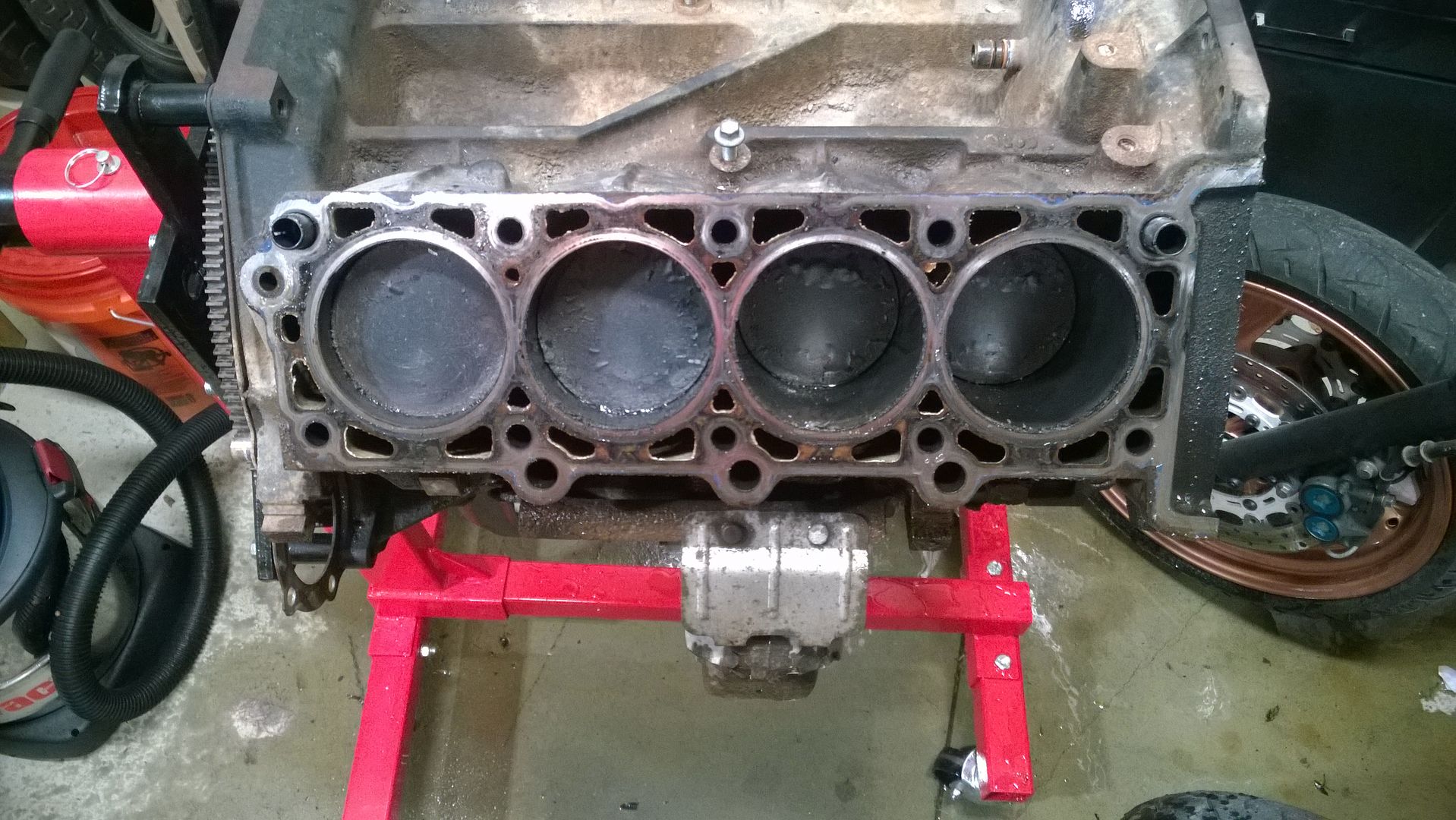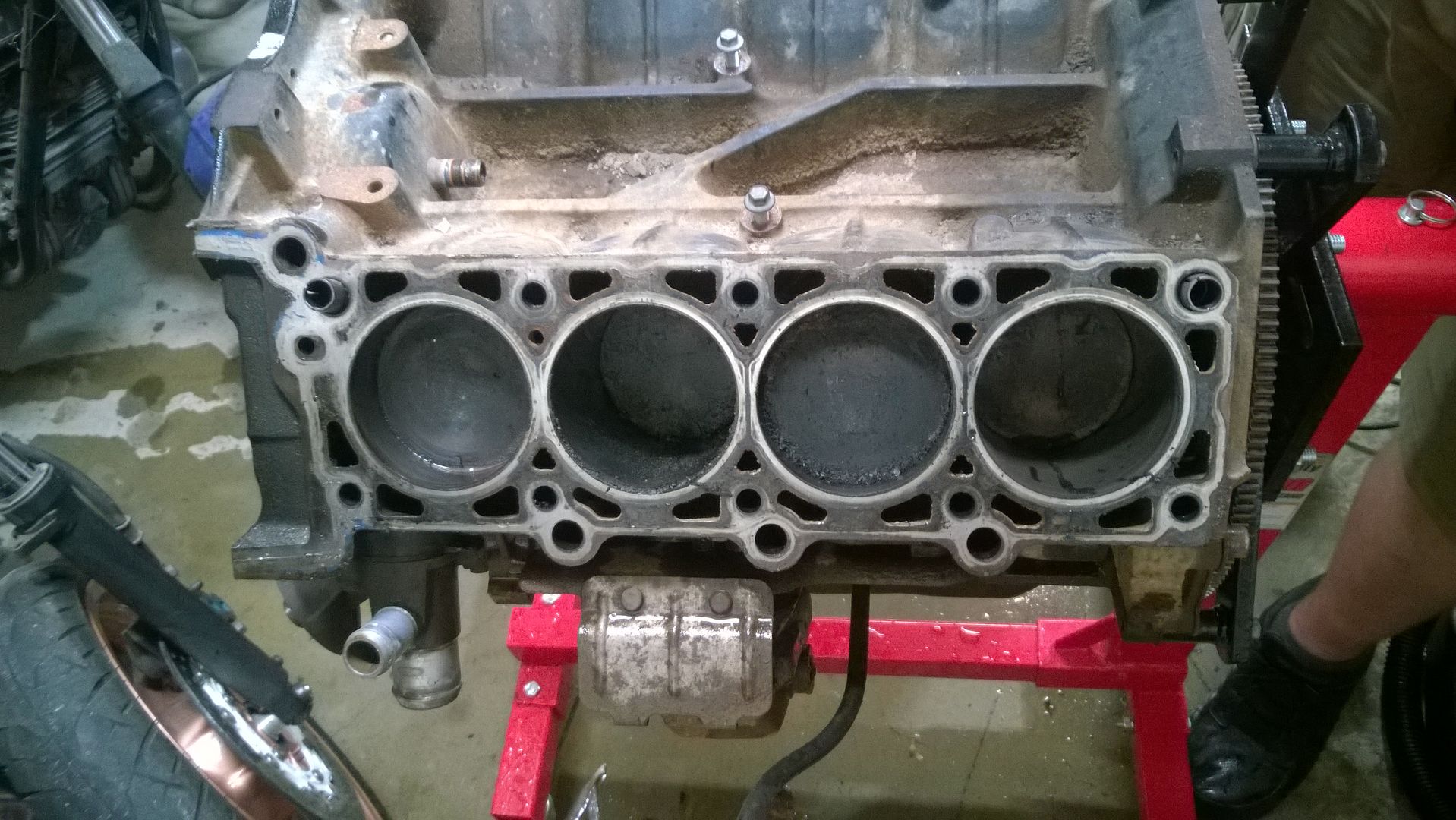 Cylinder walls looked good, could still see cross hatch and there was no ridge.
Cylinder 8 piston was the only piston without carbon build up. The machinist I took the heads to mentioned a likely coolant leak through the head gasket into cylinder 8 without seeing the piston.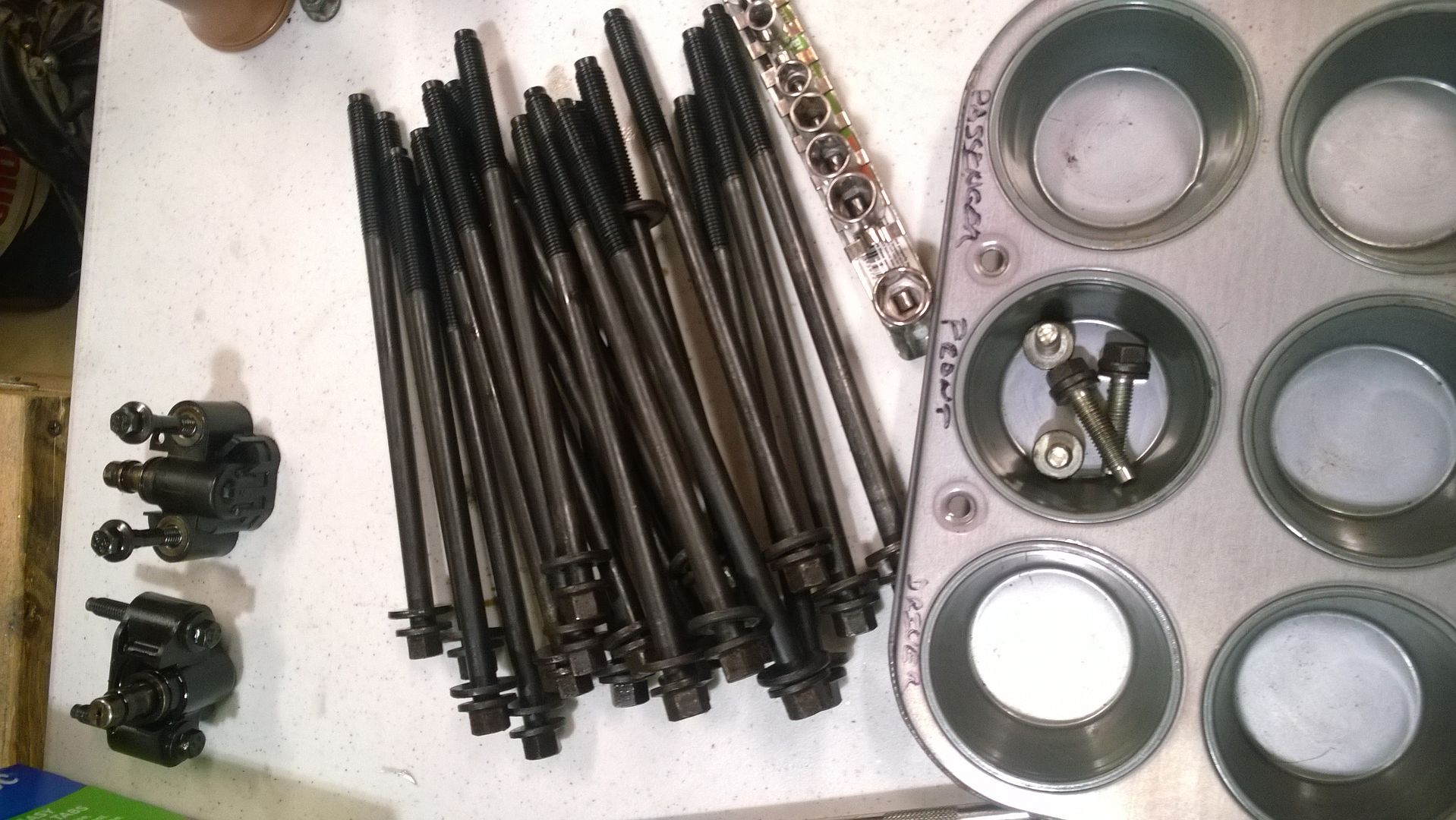 Pile of head bolts... I had picked up a 3/4 inch ratchet with a 40 inch handle and it was very necessary for removing these without impacts.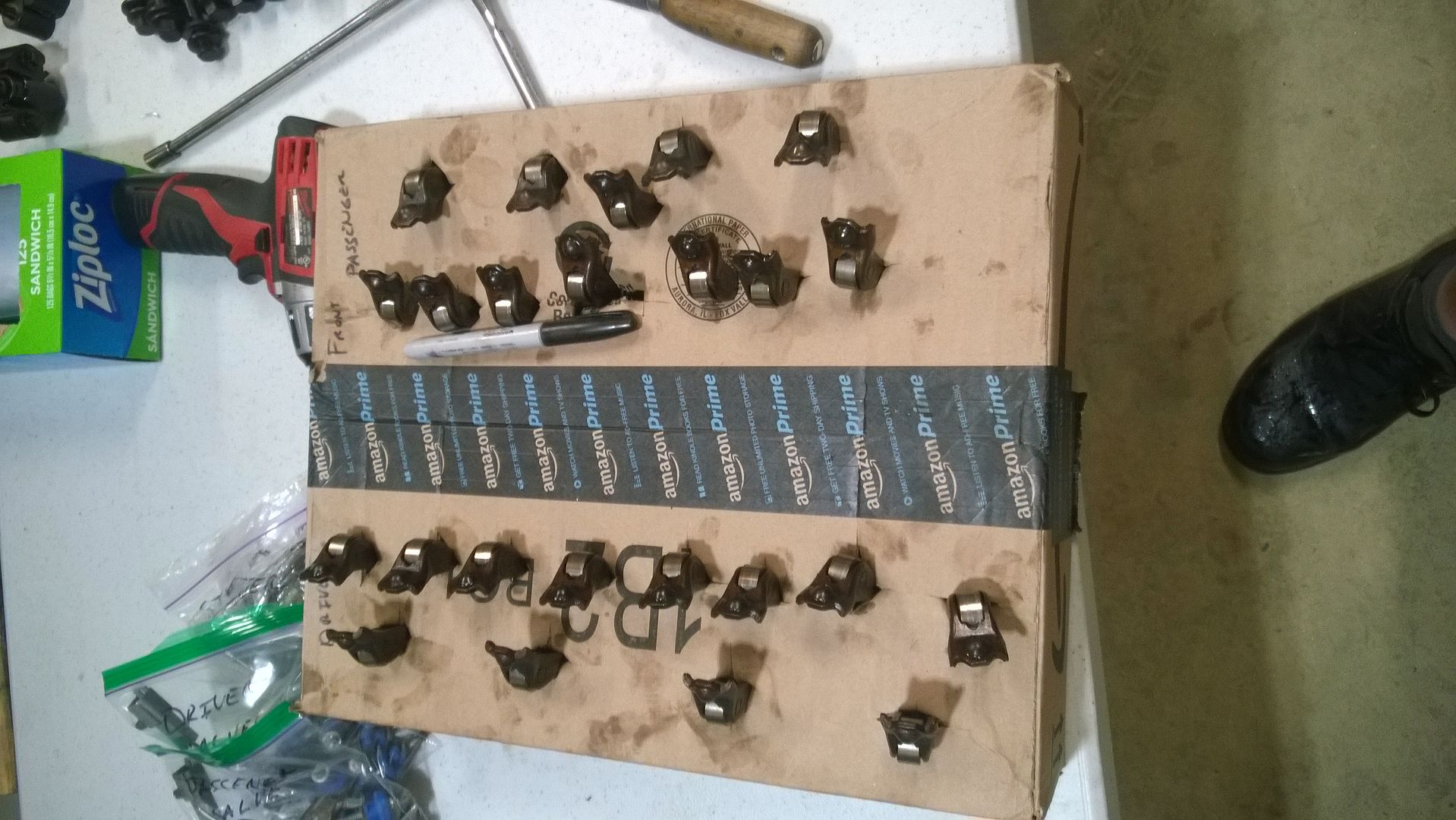 I removed the rockers and checked the lash adjusters for movement before taking it to the machinist. I didn't want an issue with valves being open and contacting tables...
Pile of timing components.
Shining light into the ports, I was able to see 5 valves not sealing, explained some of my low compression and high leakage. Amazing that the engine was still producing power during this.
I boxed up the heads and took them to a local machinist to be three angle ground, new valves ground, lapped, installed, new valve seals installed, cams checked and head gasket surface decked.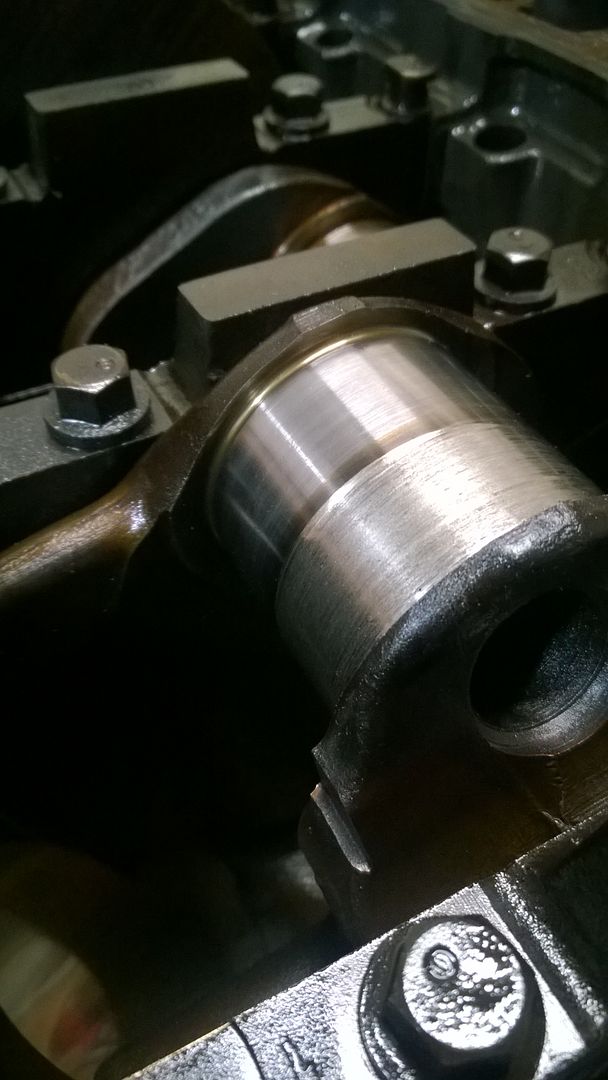 Digging deeper into the engine, I see this gorgeous wear.
Cylinder #1 rod bearing spun and wore 20 thousands off of one side of the crank. It is machinable up to 20 thousands and as such, it wasn't possible to machine the crank back to tolerances.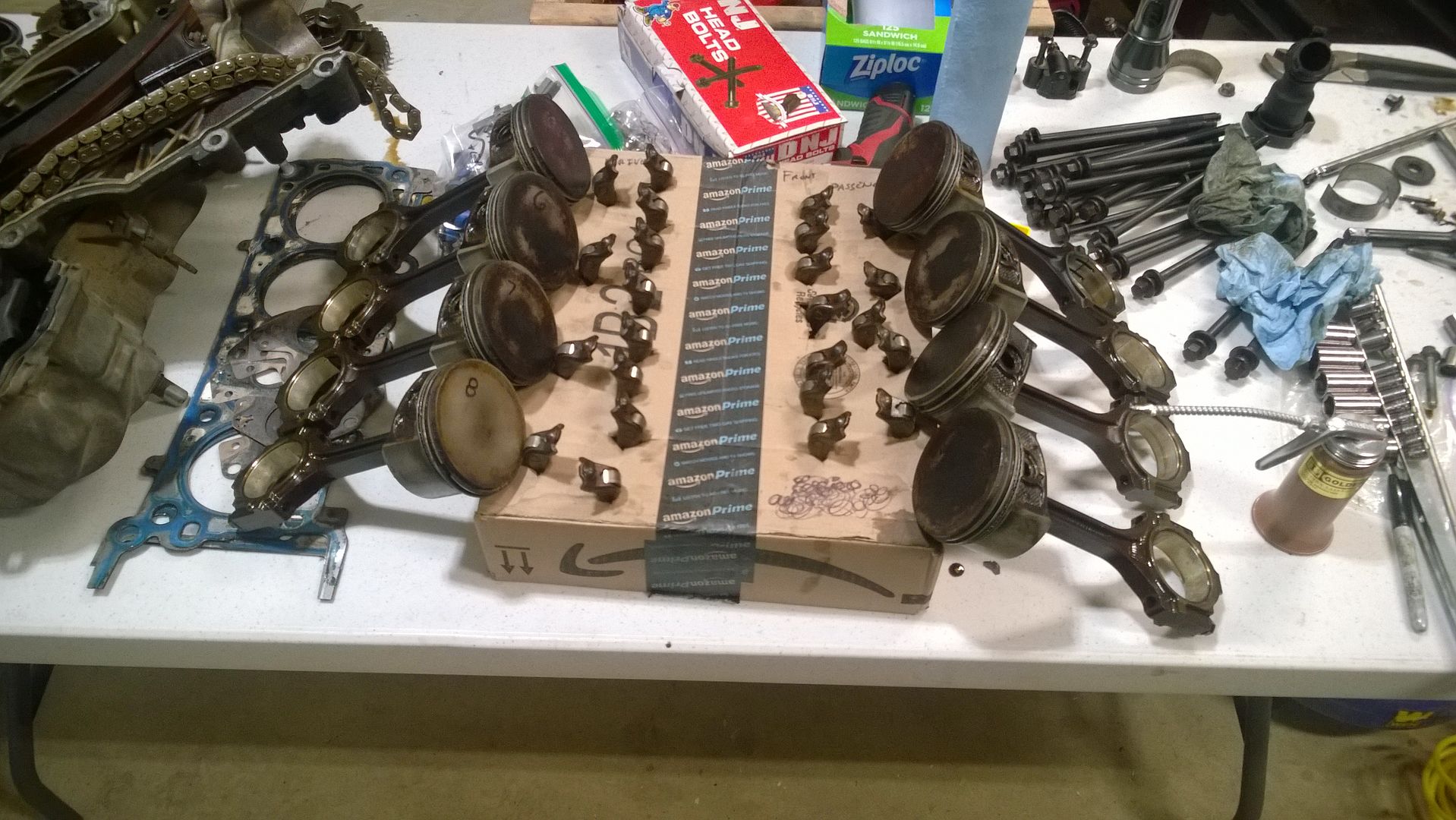 Lots of parts... organized well enough to not misplace anything.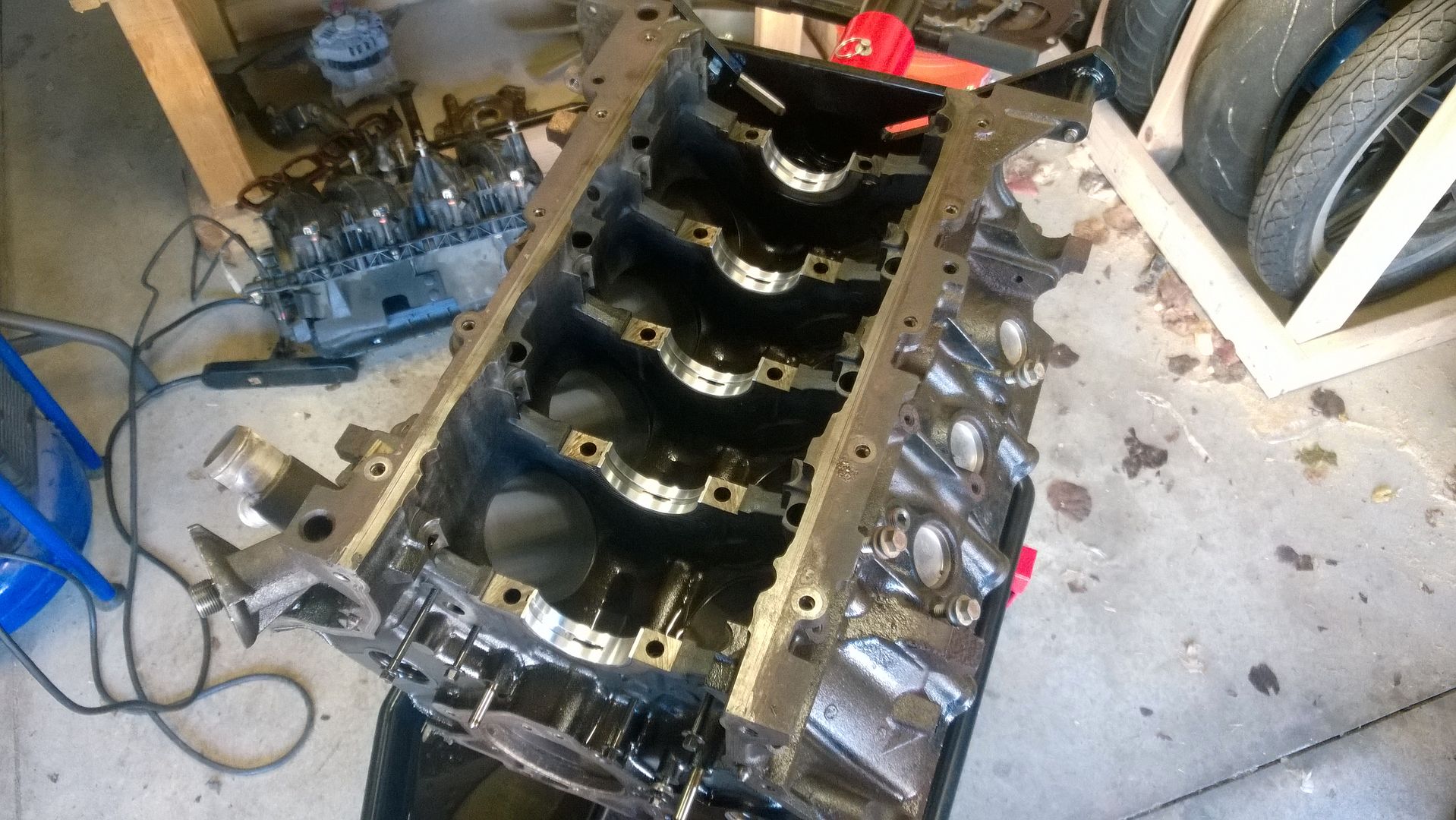 I had the bock as a single component... In hindsight, I should have cleaned it at this stage, but I forwent it to reduce painting and effort in the rebuild. I just wanted my truck running.
Reman crank (10 thousands under), new main bearings and assembly lube.