A typical example of how Jeff and I work together.
Jef builds pipes race style, tucking in the spring hooks for maximum ground clearance and protection.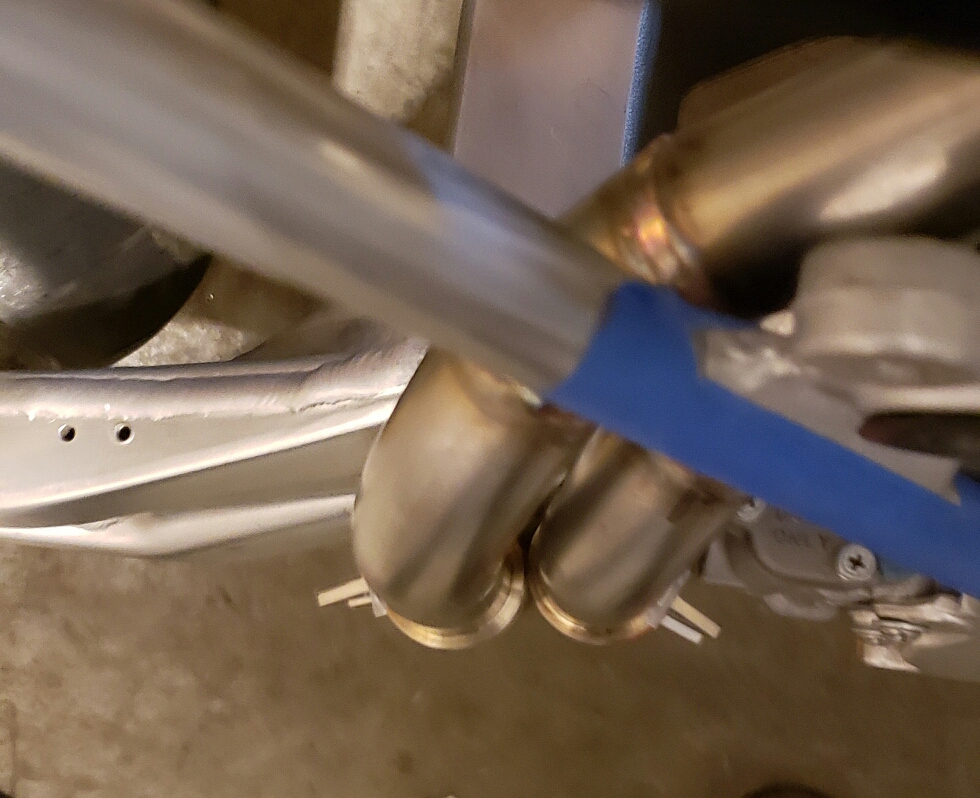 I prefer having the hooks in this position, even if they stick out further. Better view of the hooks, plus I don't like the look of the spring blocking the rear master.