Getting close to wiring up the bike.
Unfortunately, I know very little about wiring. Will definitely need some help.
I bought this used stator. Hope it wasn't a mistake. The blue wire that goes to the neutral light switch is messed up.
Looks like the blue wire is burned where it goes through that notch in the trans cover. About 1/4" of the wire housing is gone, and the copper wire is broken there (under the blue tape). All of the blue wire in the photo is hardened. Feels like it will snap if I try to bend it.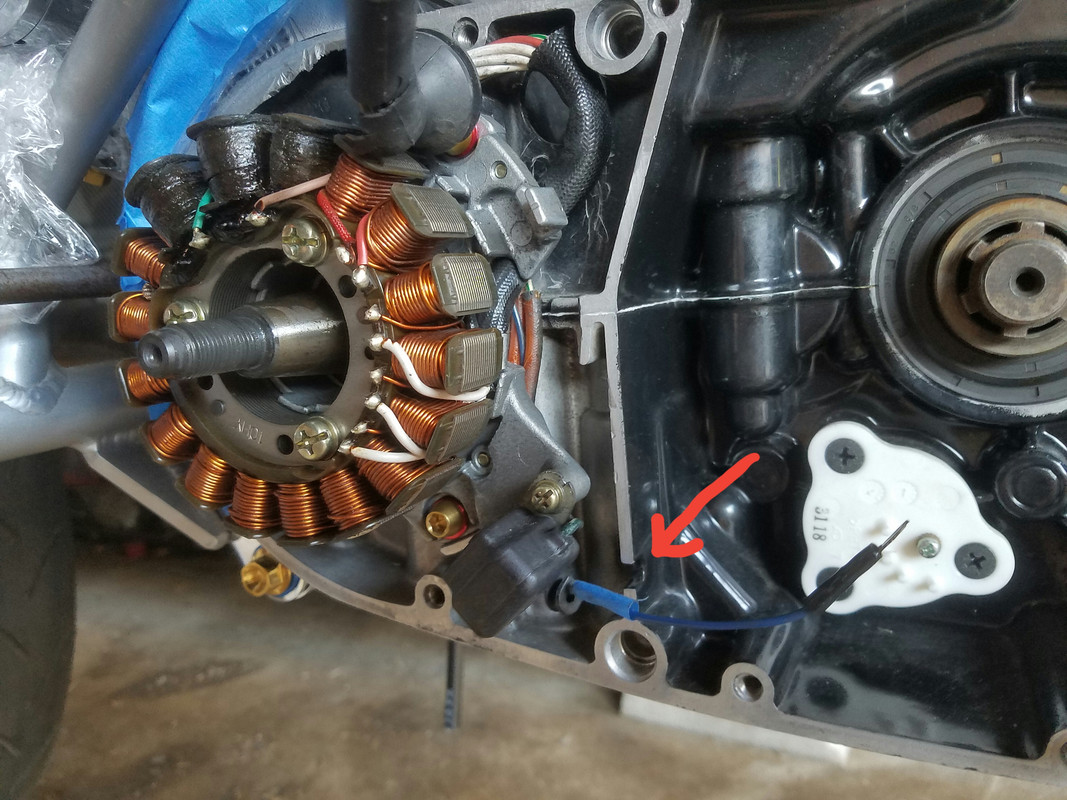 Plan is to replace the entire blue wire. First problem is, I have no idea what size the wire is. Guessing 22 gauge. Better get some kind of chart or sizing tool.
The grommet that holds the wire in the notch is NLA (p/n 90480-01148-00). Will have to figure out another way.