Hey everybody!
i have been quite lax in checking my email due to how busy i have been. However, due to my work schedule i have been able to get some working done.
I have to build the rotor adapters to tie the Harley wheel to the R1 rotors and the GSXR750 forks and calipers. I got all the dimensions and made a prototype.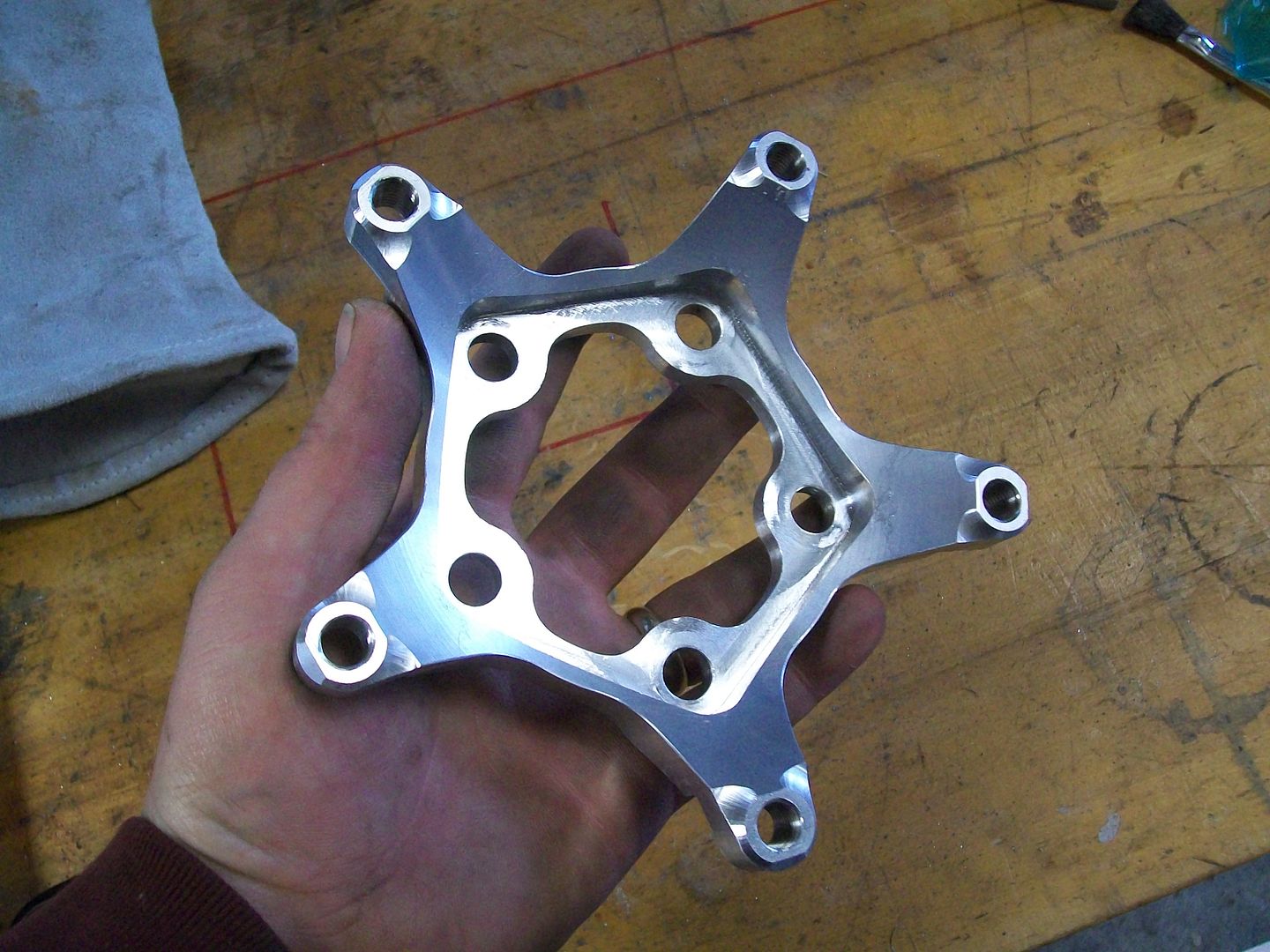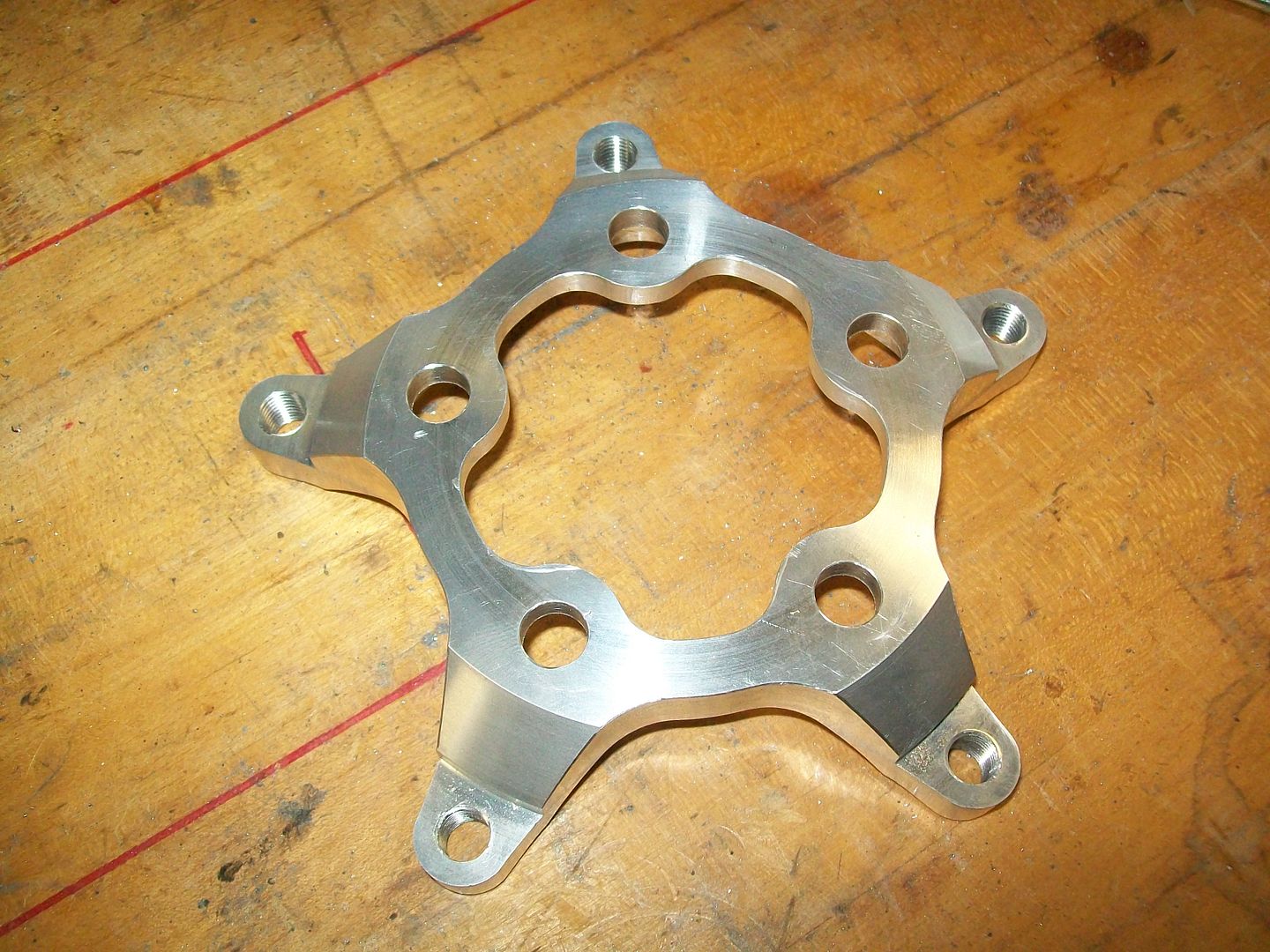 After tweaking the design slightly i made the real ones. I need to find the correct fasteners. I need 7/16 stainless bolts and 10mm-1.25 preferably button head. Anybody have a good resource for fasteners? if i can i will just make them.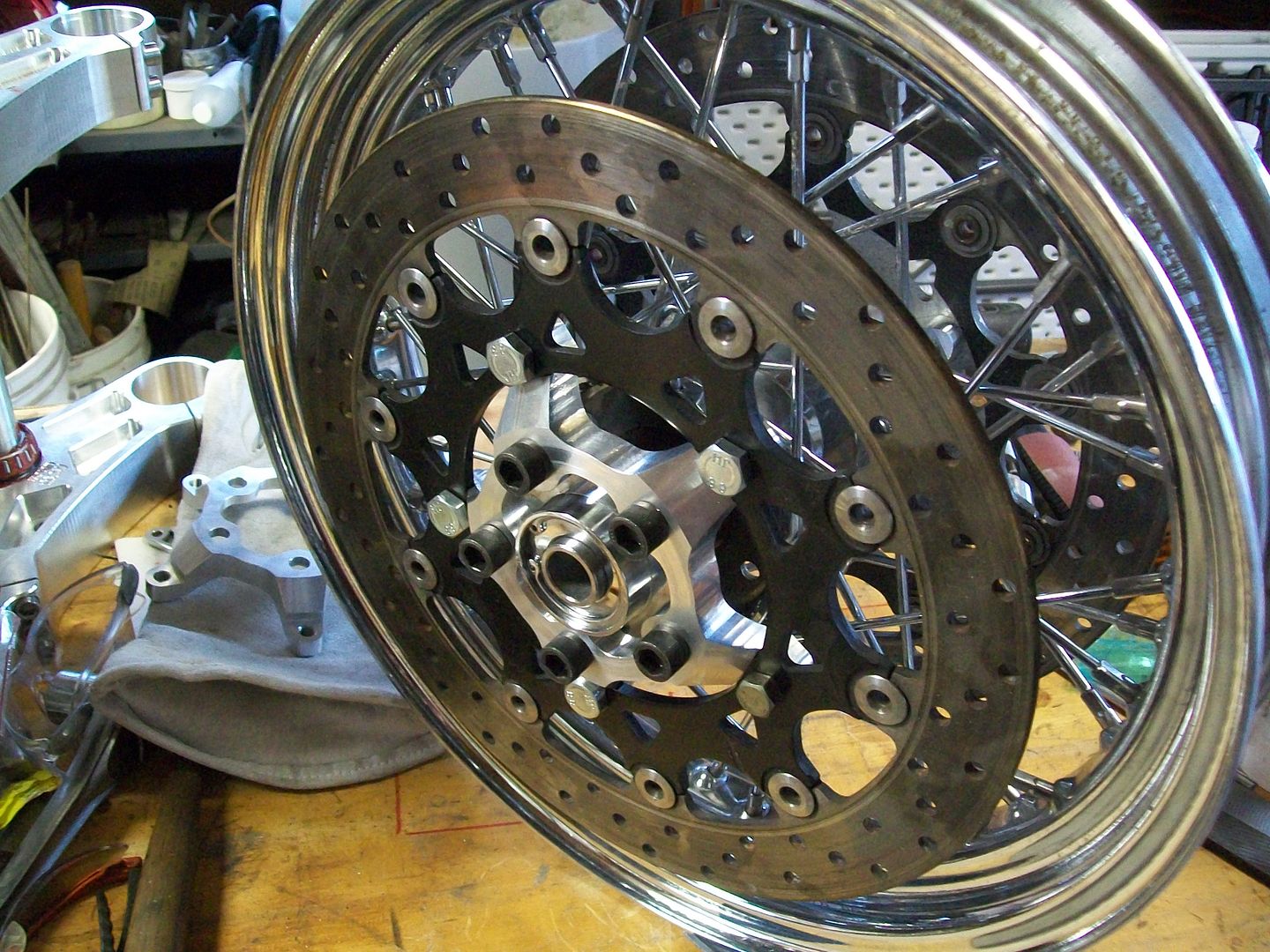 There is very little room to hold the nuts holding the adapter to the wheel are hard to get to so i am going to make a custom bolt pattern rather than using single bolts, or at least making a mechanical lock for them so it doesn't require a wrench.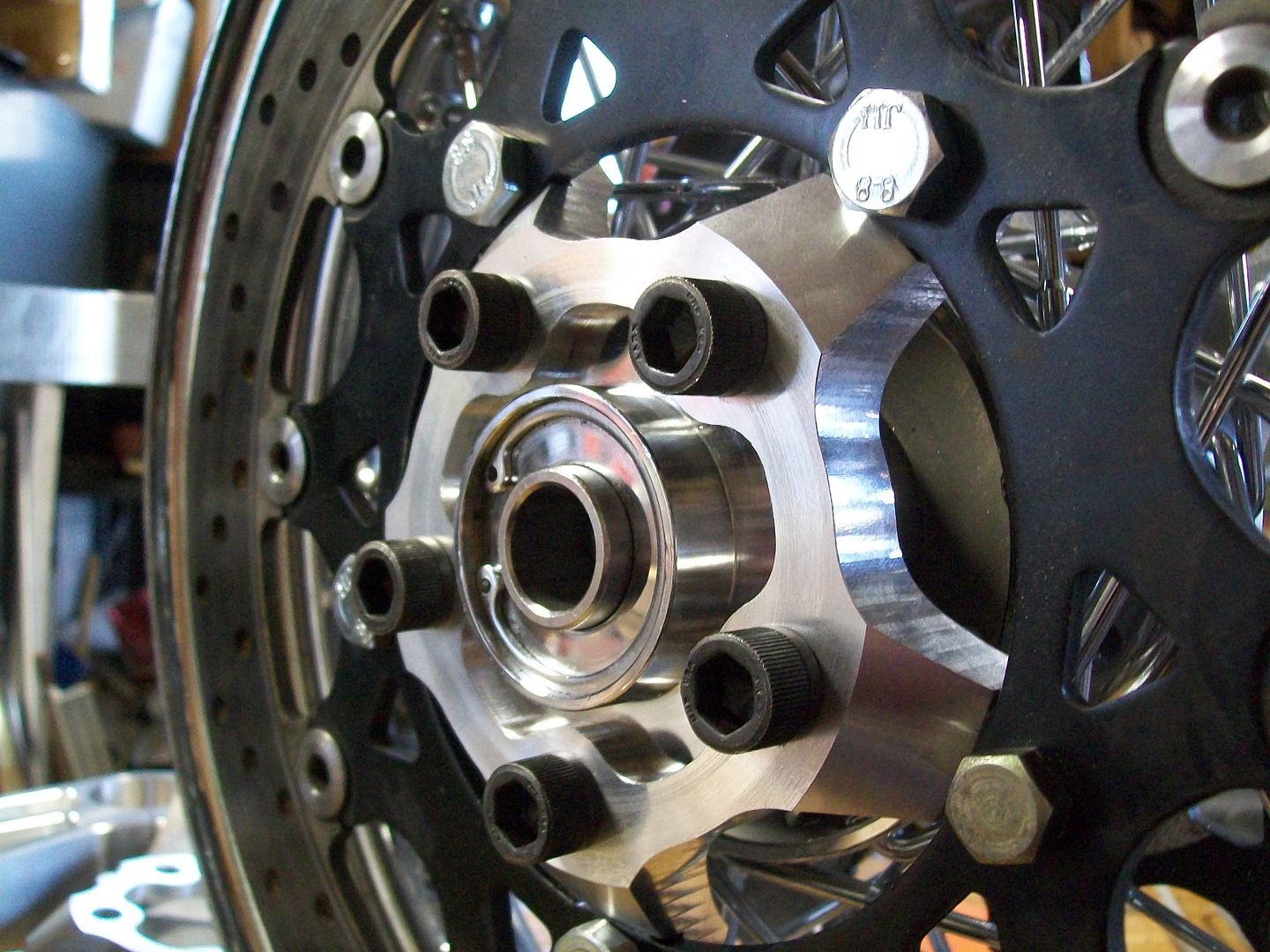 I also got a tire for $20 to mock everything up. just waiting on a tube.
I also didnt really like how little support i had for the front engine mounting points, so i made some bolsters to spread the load.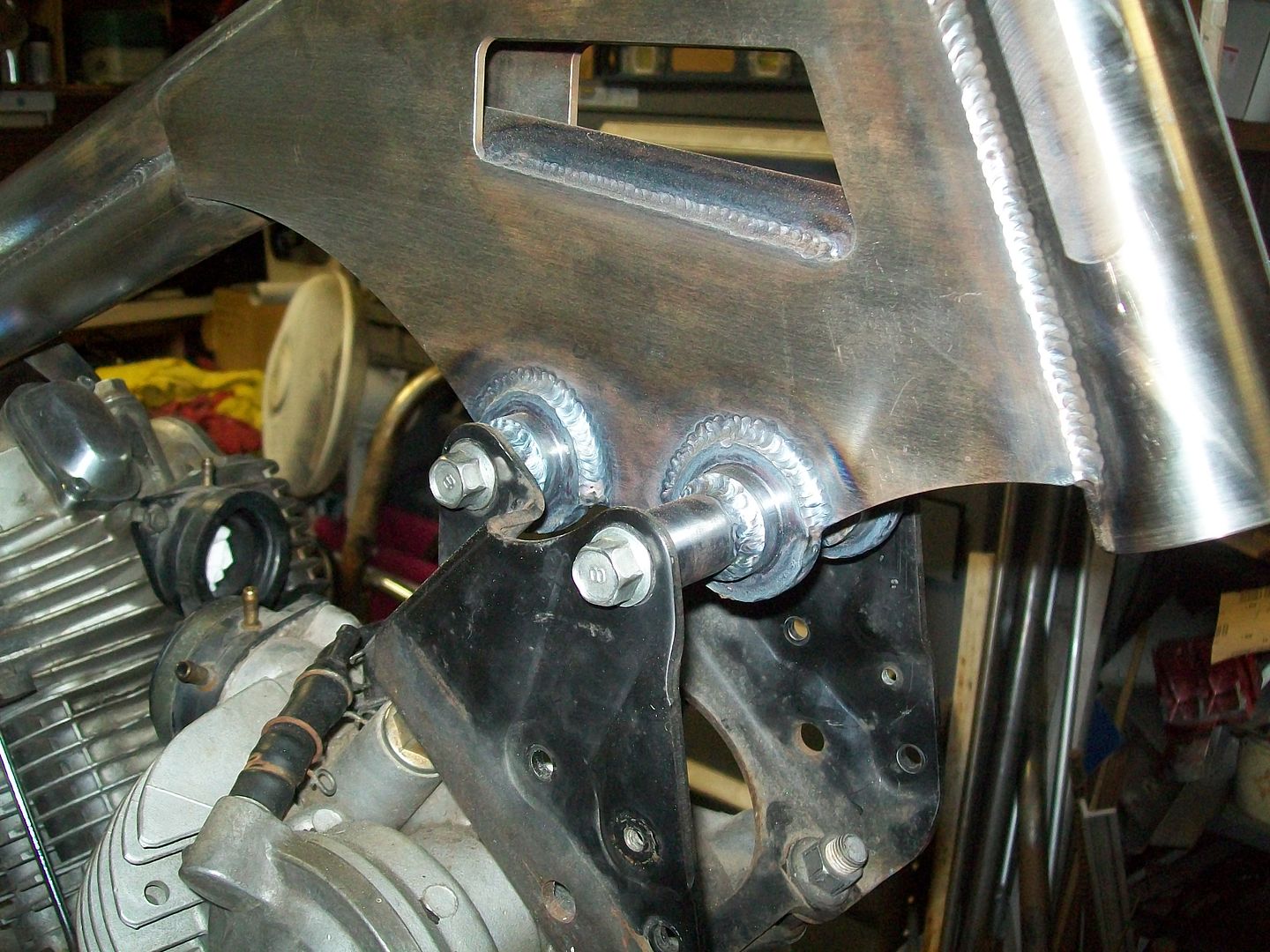 So with the mounting point bolstered, i mocked up the triples and forks as well as figured out the shape and size of the rear mounting point.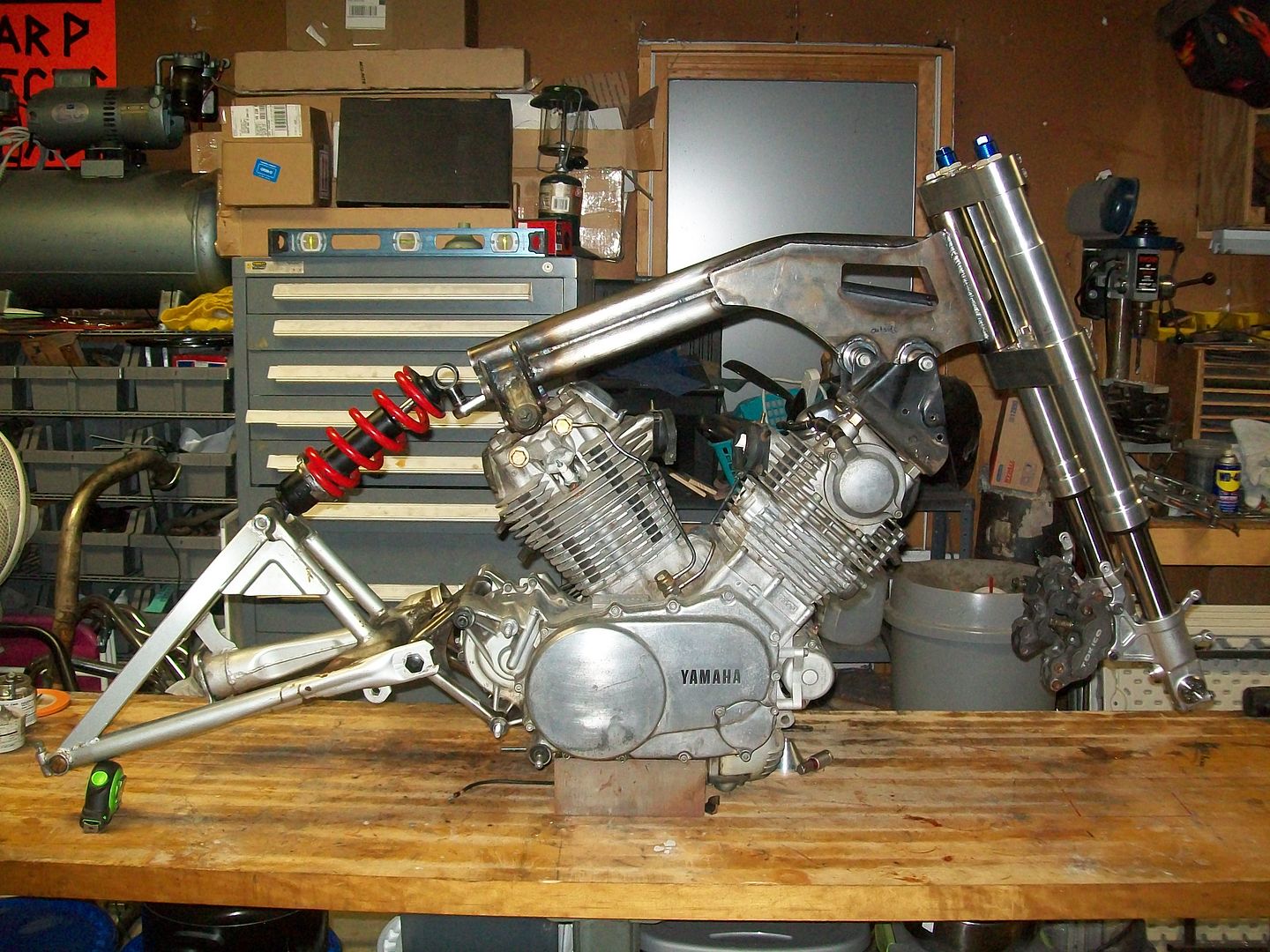 I wanted to make the rear shock locate correctly without a complicated jig. So this is what i came up with:
the plate fits into the tube to locate it left to right as well as square, and then the side plates are CNCed to be identical mirror images and were step milled to provide the offset needed to the with of the rear shock as well as providing the vertical adjustability before i weld it.
I made some gauges to keep the part square and the correct width. The part is so stout as it will be not only the rear shock mount but also be used to tie in the lower frame and support the subframe.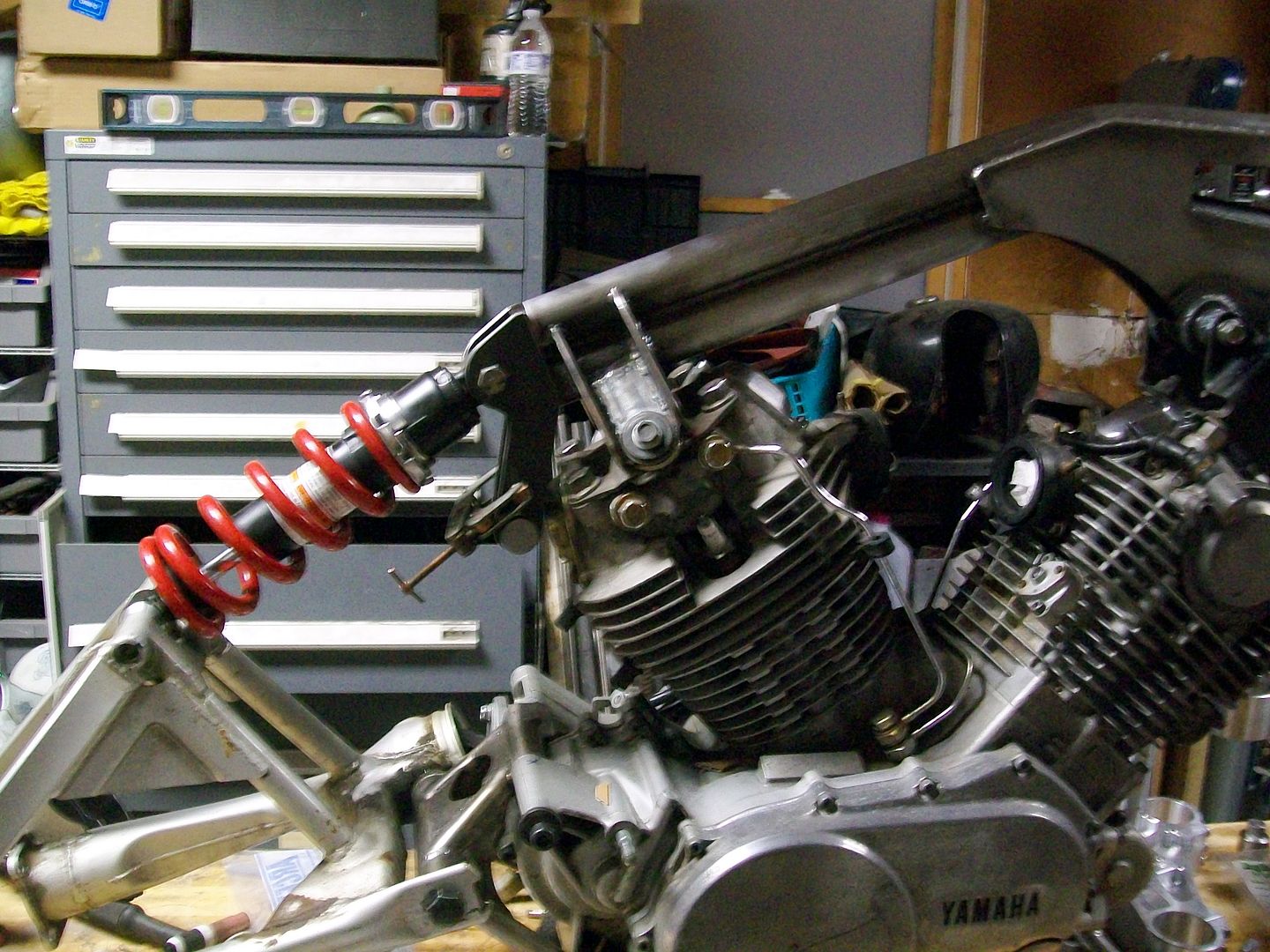 I didnt get any time in the garage this weekend due to the holiday and having to work on a critical project at work, but i am hoping to the get mount welded up tomorrow, and the front tire mounted this week, then i will have a roller!
more soon!
thanks for looking
~Chris