Now that I have your attention... DISCUSSION GOES HERE --->
http://www.customfighters.com/forums...22#post1186222
I don't read the newspaper so the cell phone will have to do.
I've posted a picture of the bike like this several weeks ago and nothing has changed since then. Here are some close up pics showing that while it looks like it's already together, there is a long way to go.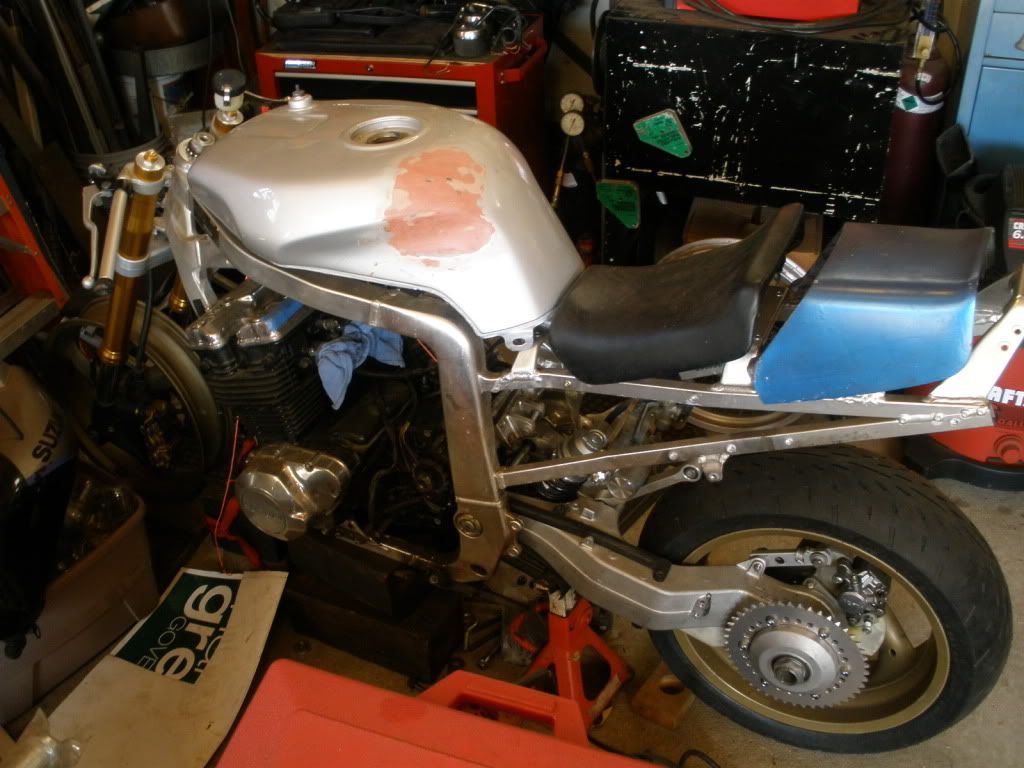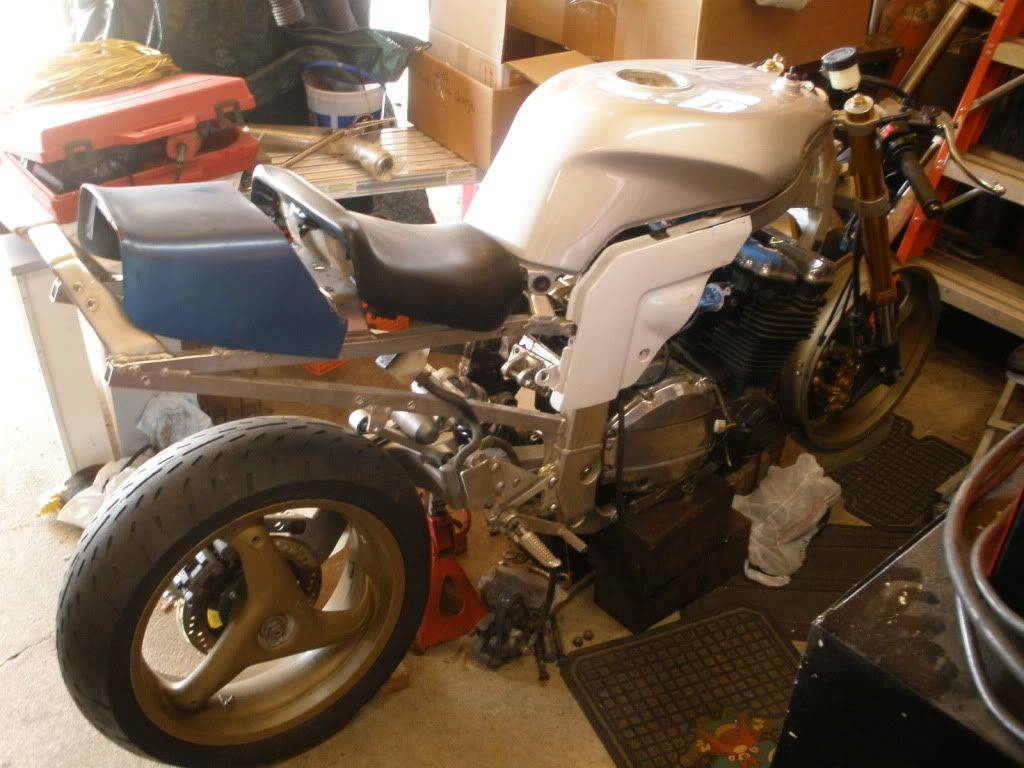 The wheel is held on by a big washer and it doesn't even seat right against the swingarm...
Oh, and the swingarm pivot bolt isn't the right size so the swingarm flops around too...
The rear shock is just sitting there looking purty....
The engine refuses to go on a diet to fit between the stock frame motor mounts so I'll be cutting off the excess fat....
The forks are barely held onto the bike...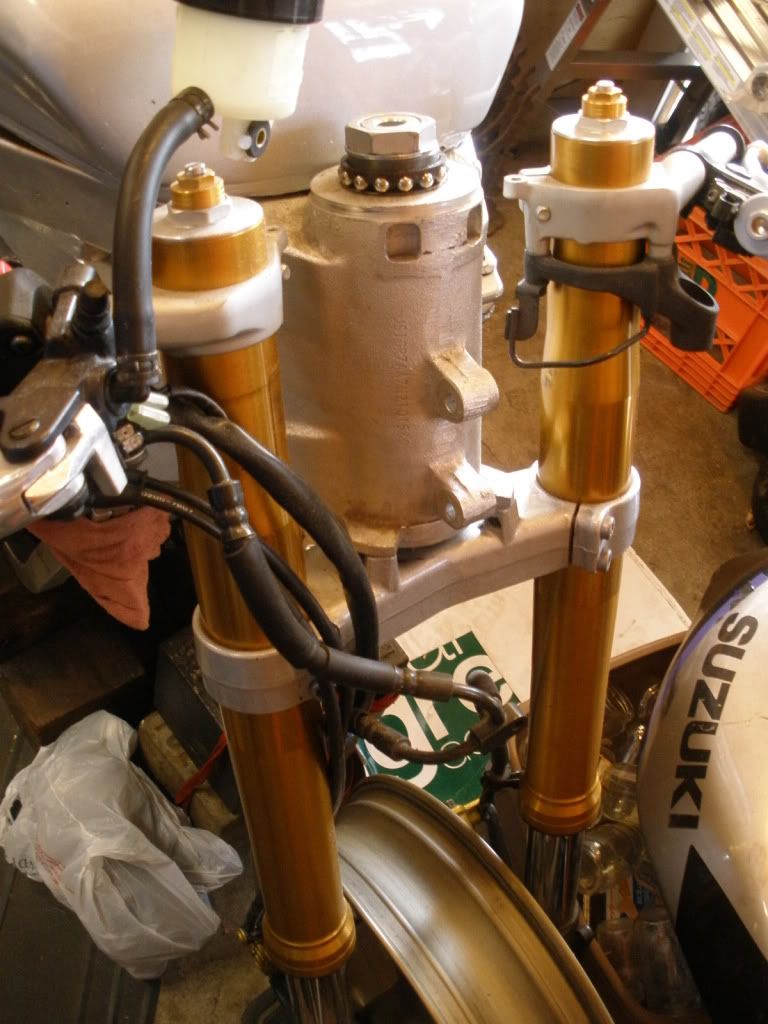 The front wheel is sitting loose on the axle...