Just a couple of the latest pictures. Nothing really changed just a full view with the front fender on. Oh and yeah I moved the plate to the back of the bike for the long weekend. the law gets kind of tight on those types of occasions.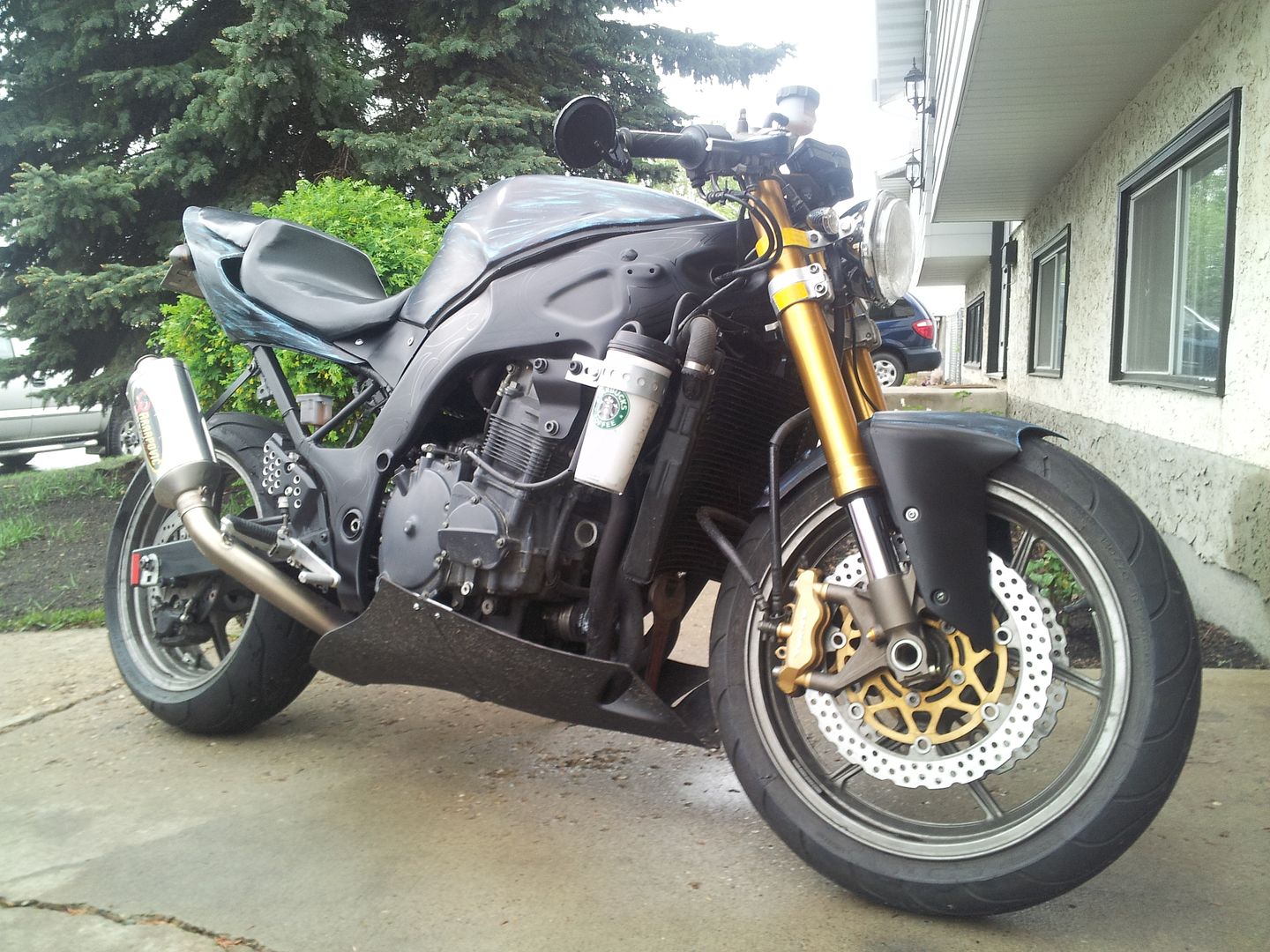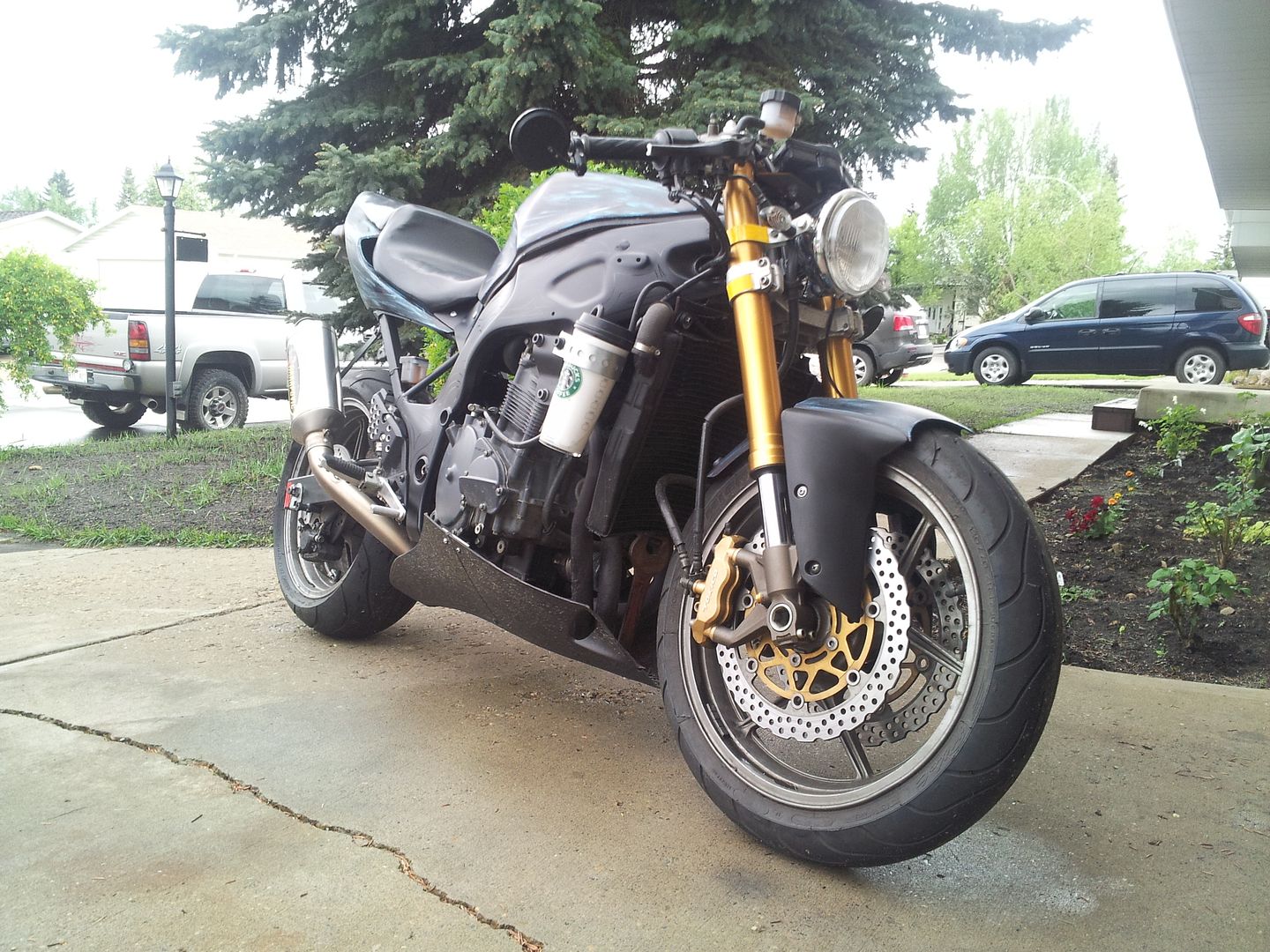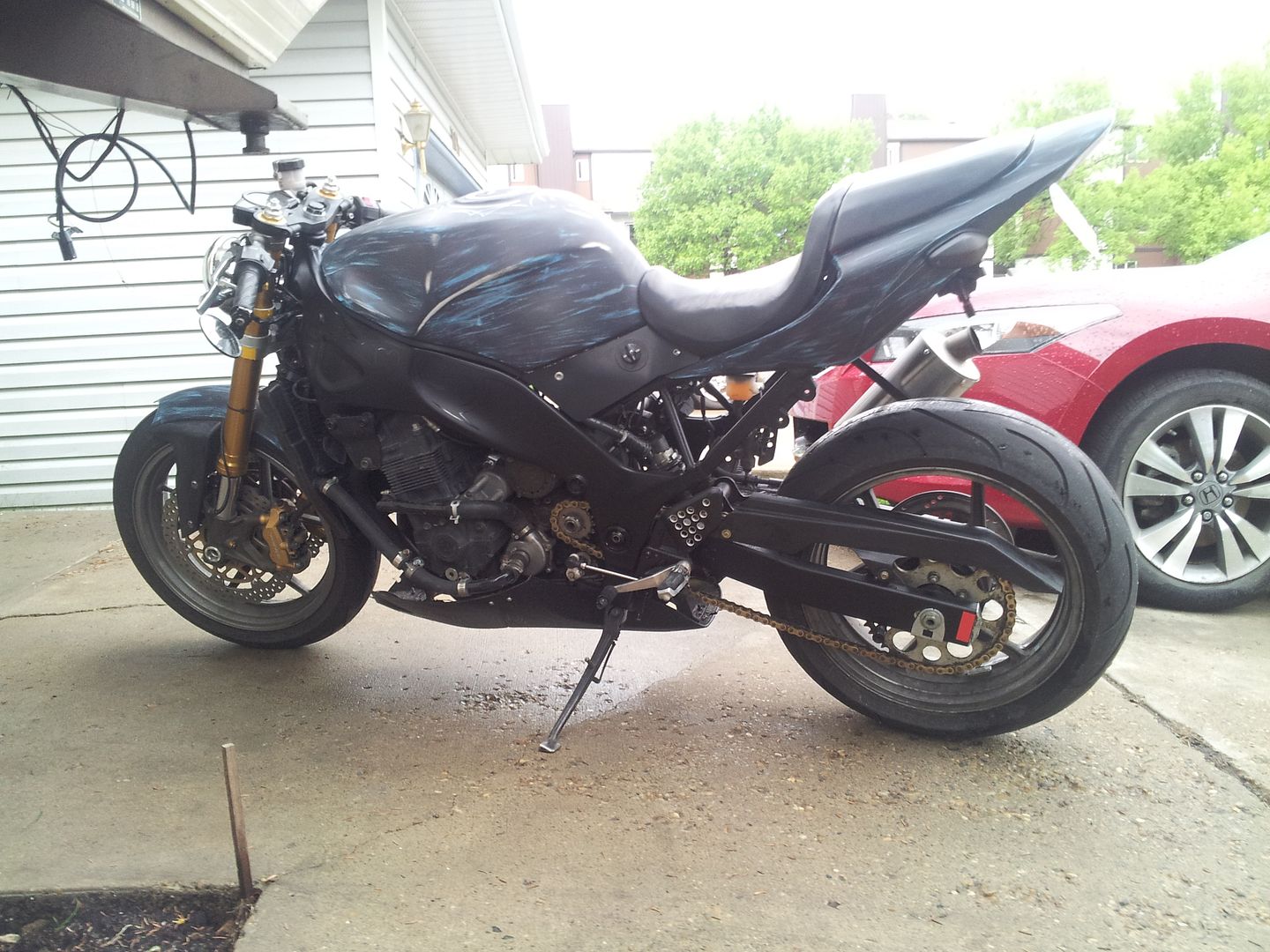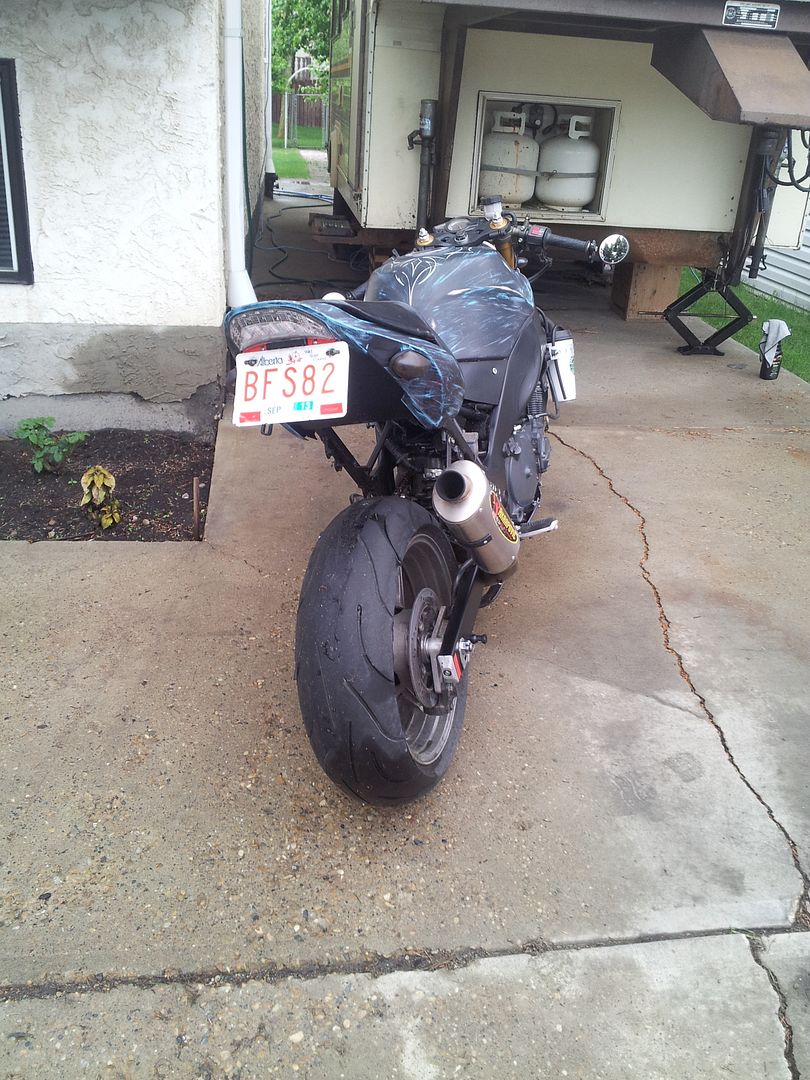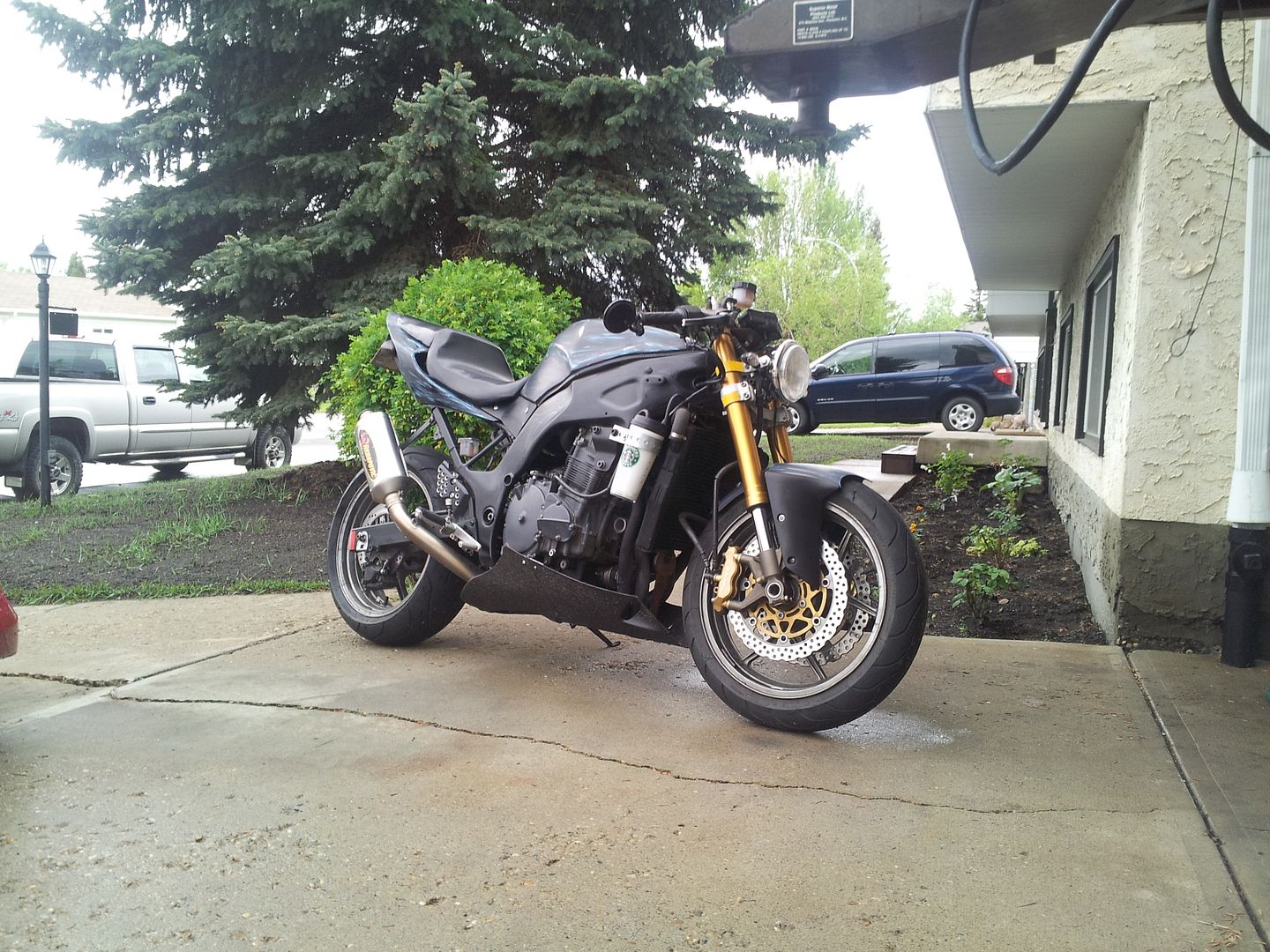 Modifications over the winter were:
make spacers to fit rear wheel.
make bushings to do stem swap and swap front end to USD forks
re-angle tail
relocate thermostat inside frame
relocate ignition in tail vent
relocate battery in back of tail
make filler panels from tank to seat
fit and mount akrapovic can
cleanup wiring and add small headlight and digital guage
cut up fairings and make bellypan
Fauxtina paint job, flat black frame with gloss black pinstriping.
Thats about it I think.