So i've been making friends with a guy restoring an old Citroen in a garage near mine: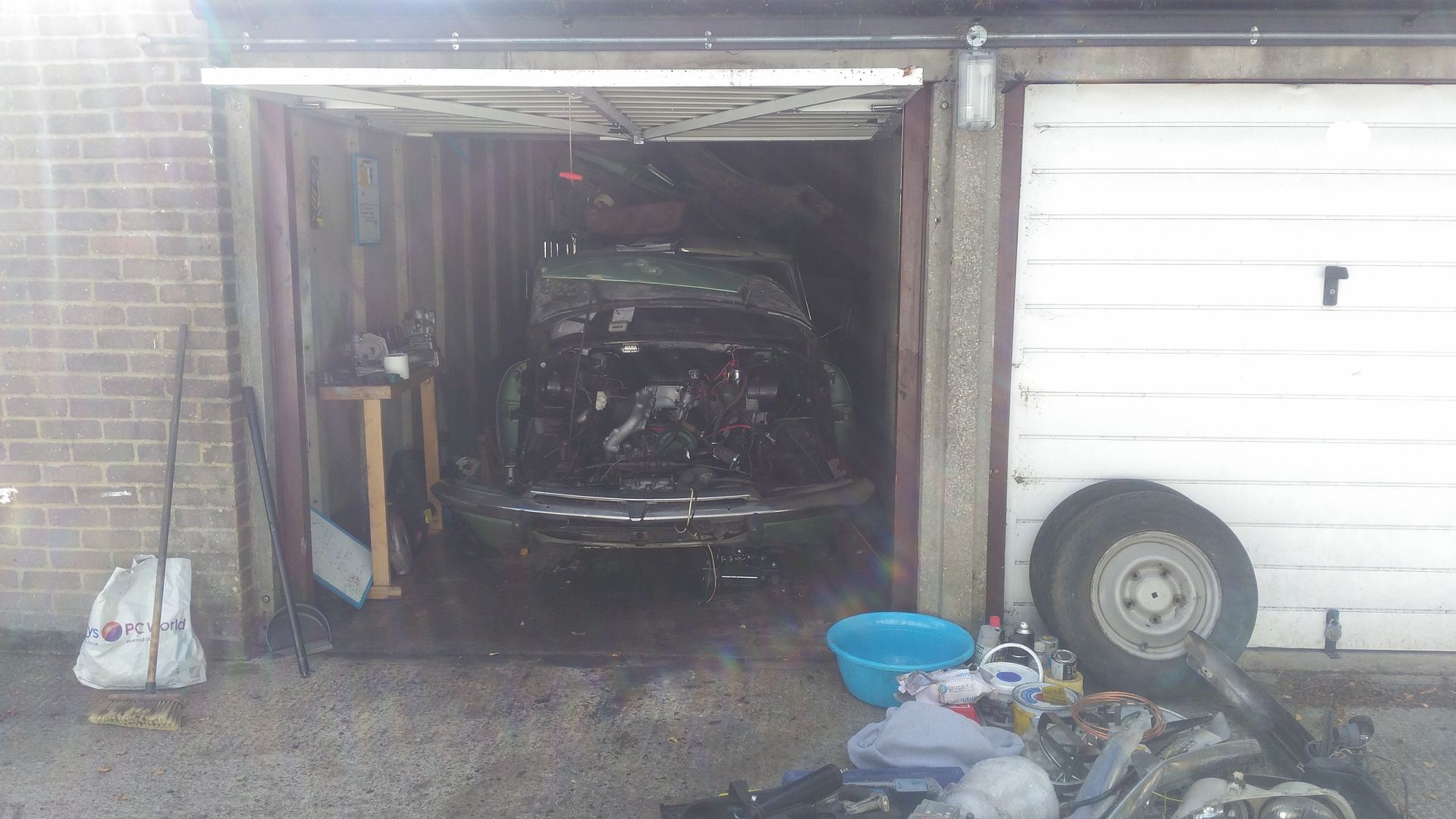 And we heard a garage came up near us, so we're splitting the rent and using it as storage for spare parts / bikes, since mine was getting a little crowded: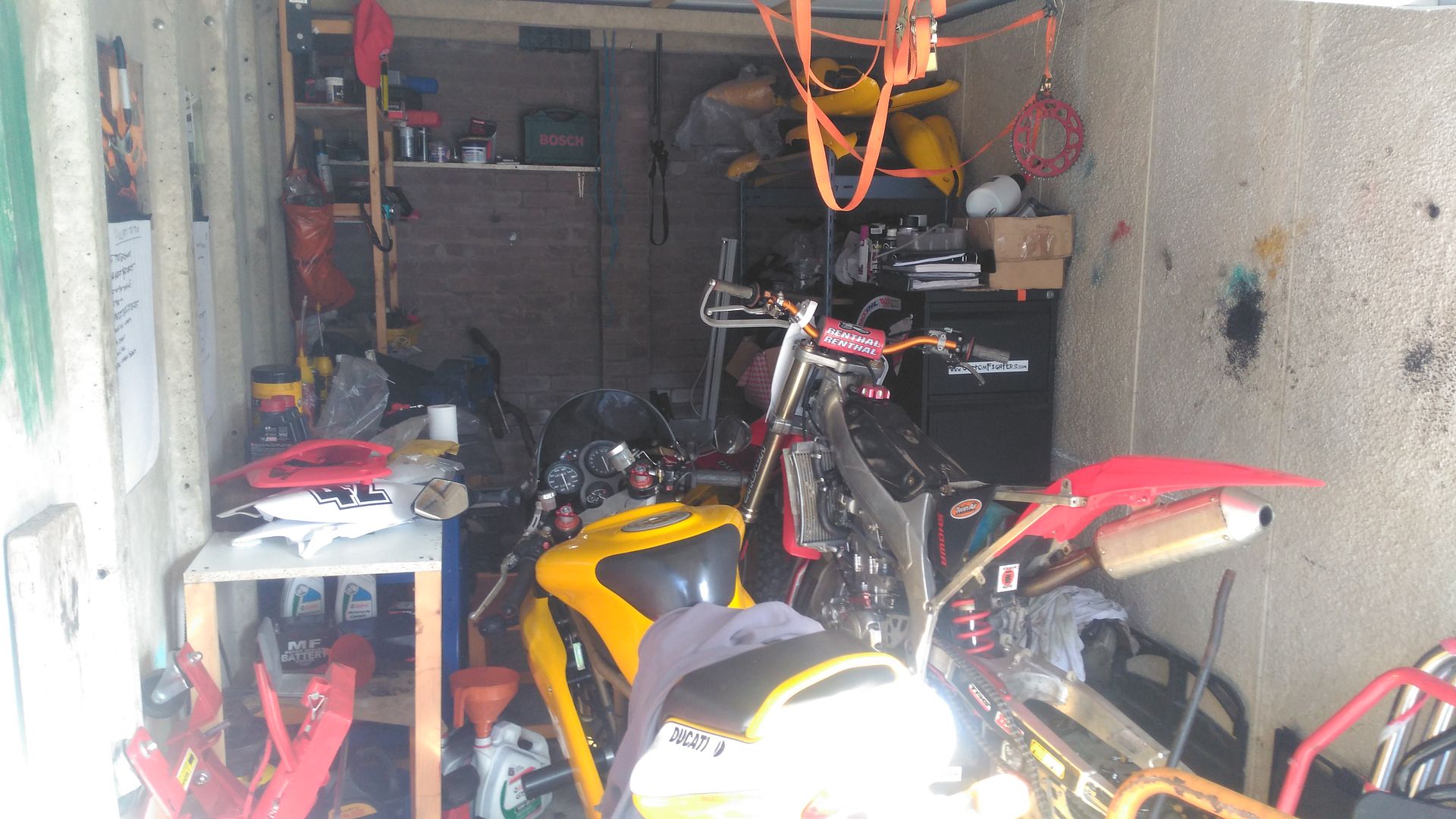 Dirt bike will be going in there when it's back together too.
So i have been getting on with stuff on the CRF. Got the stainless engine bolts finished: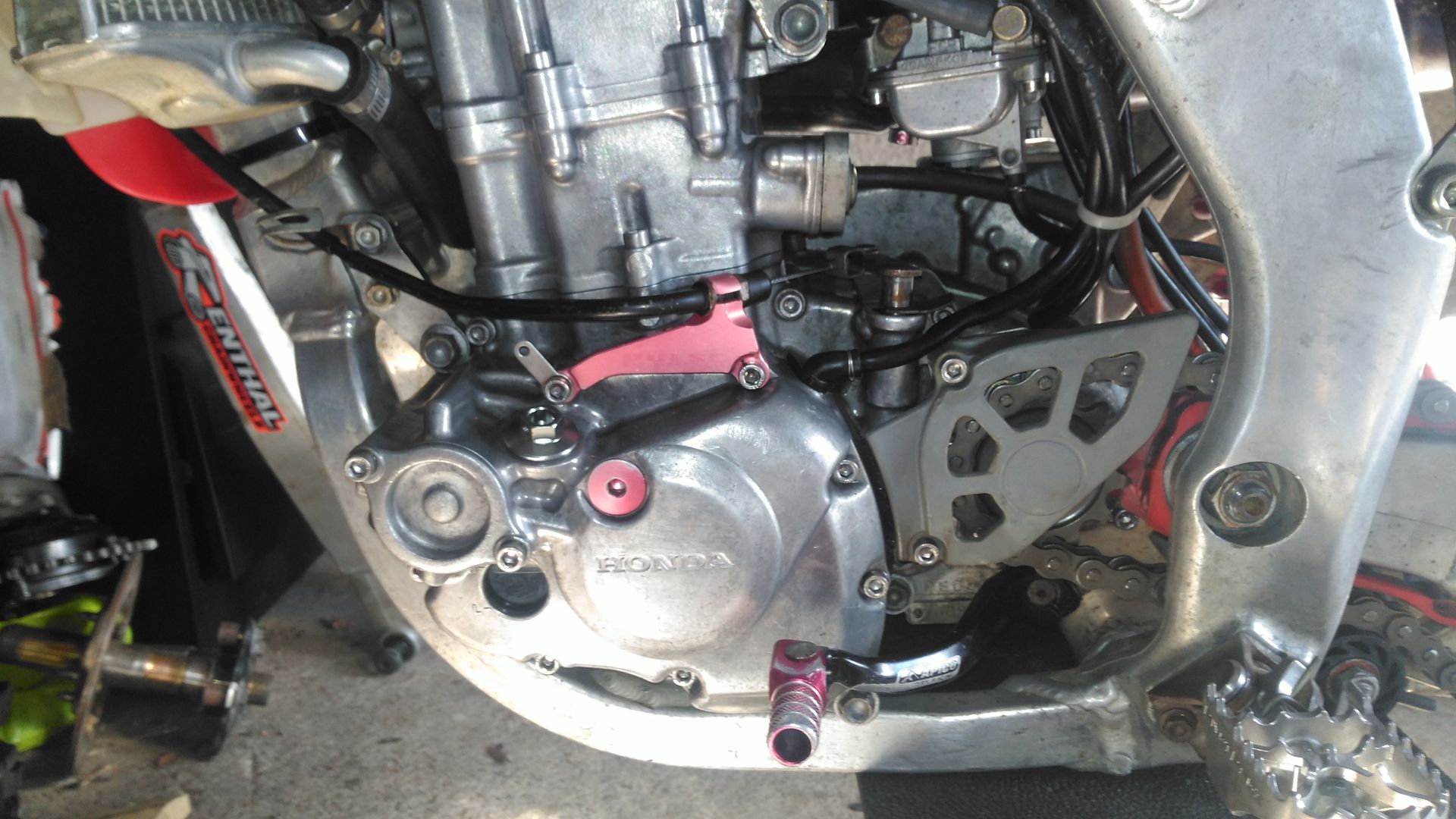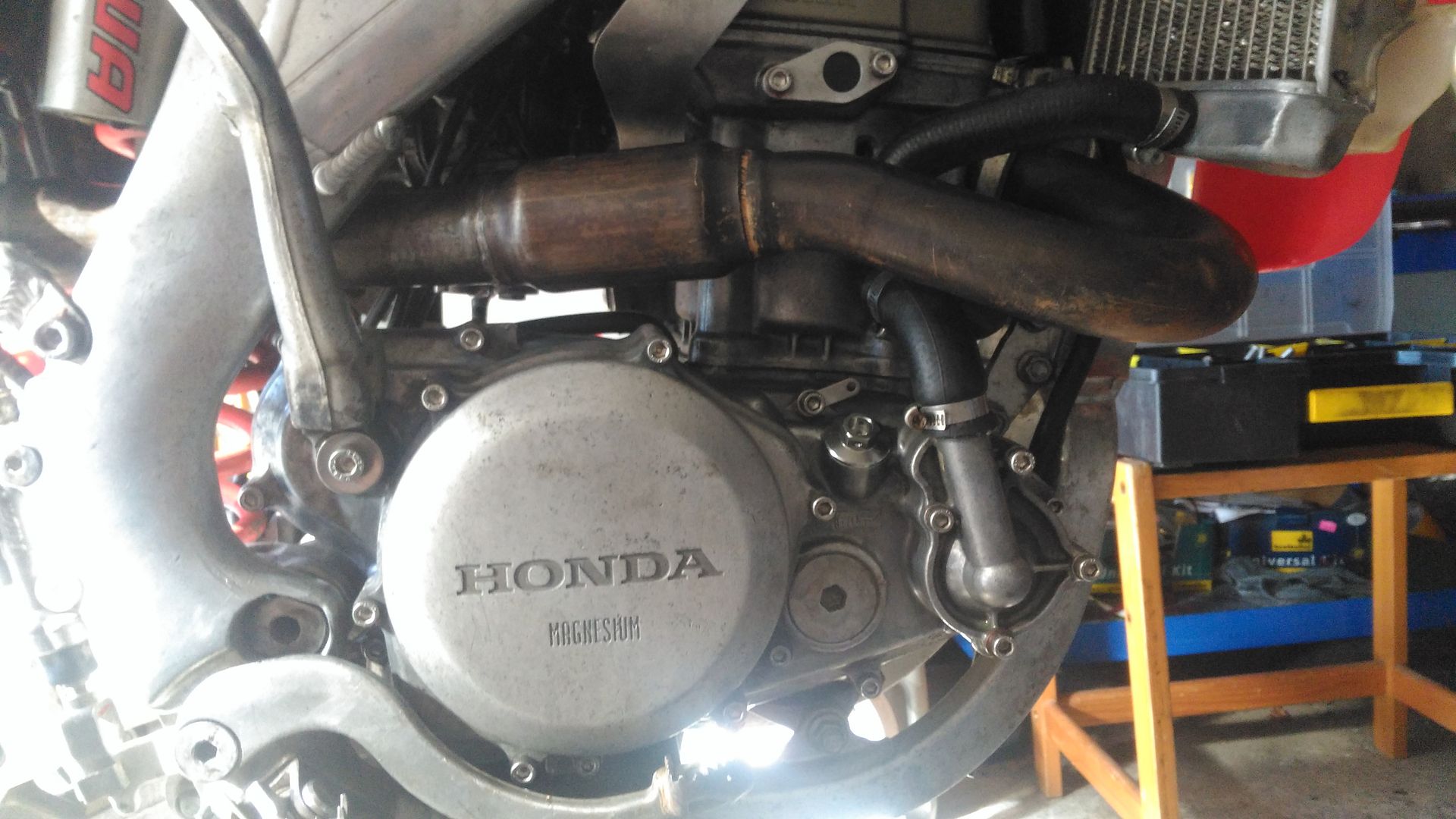 The bag of removed bits is getting quite substantial now: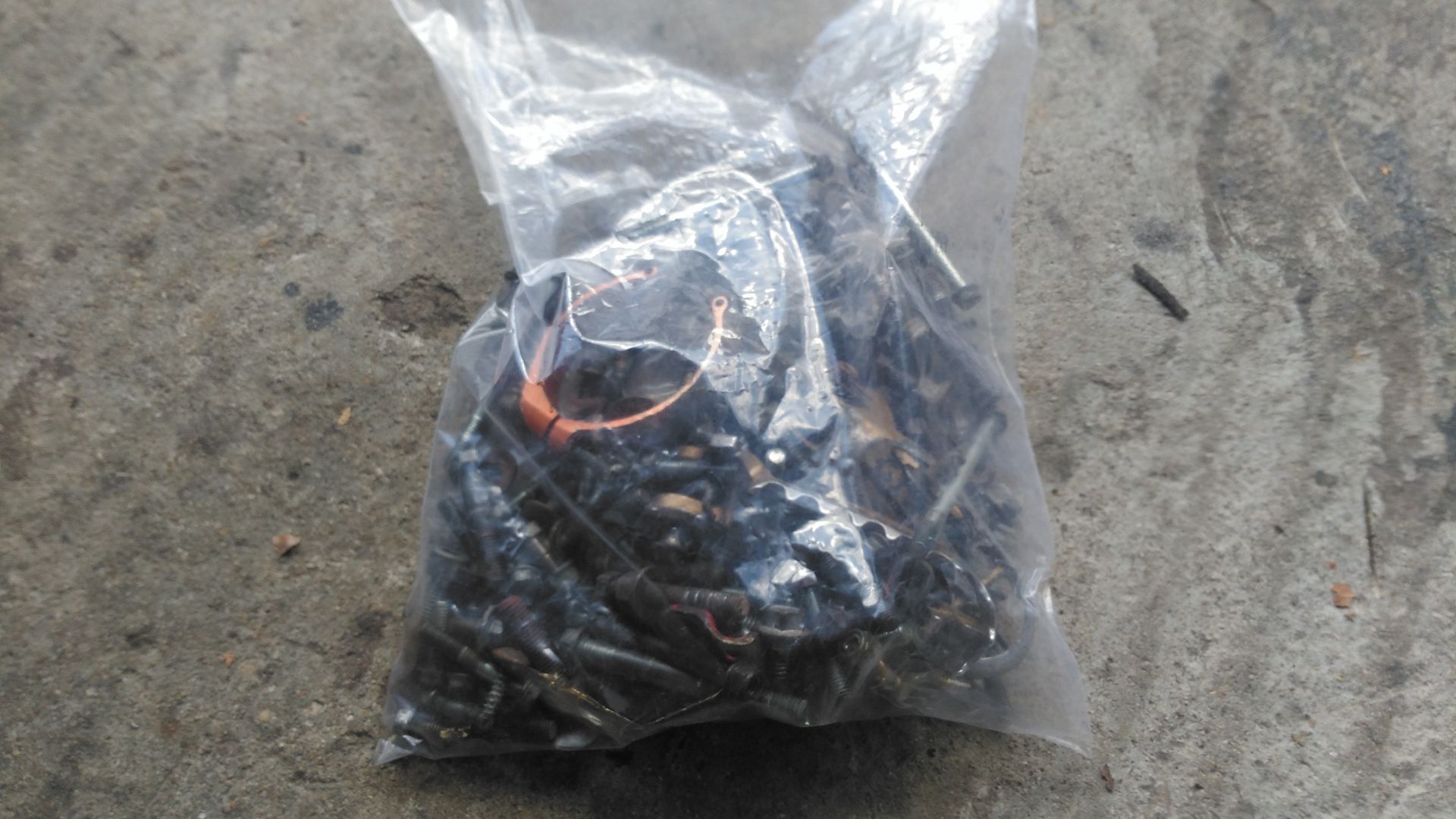 You might have spotted my new Power Bomb header too: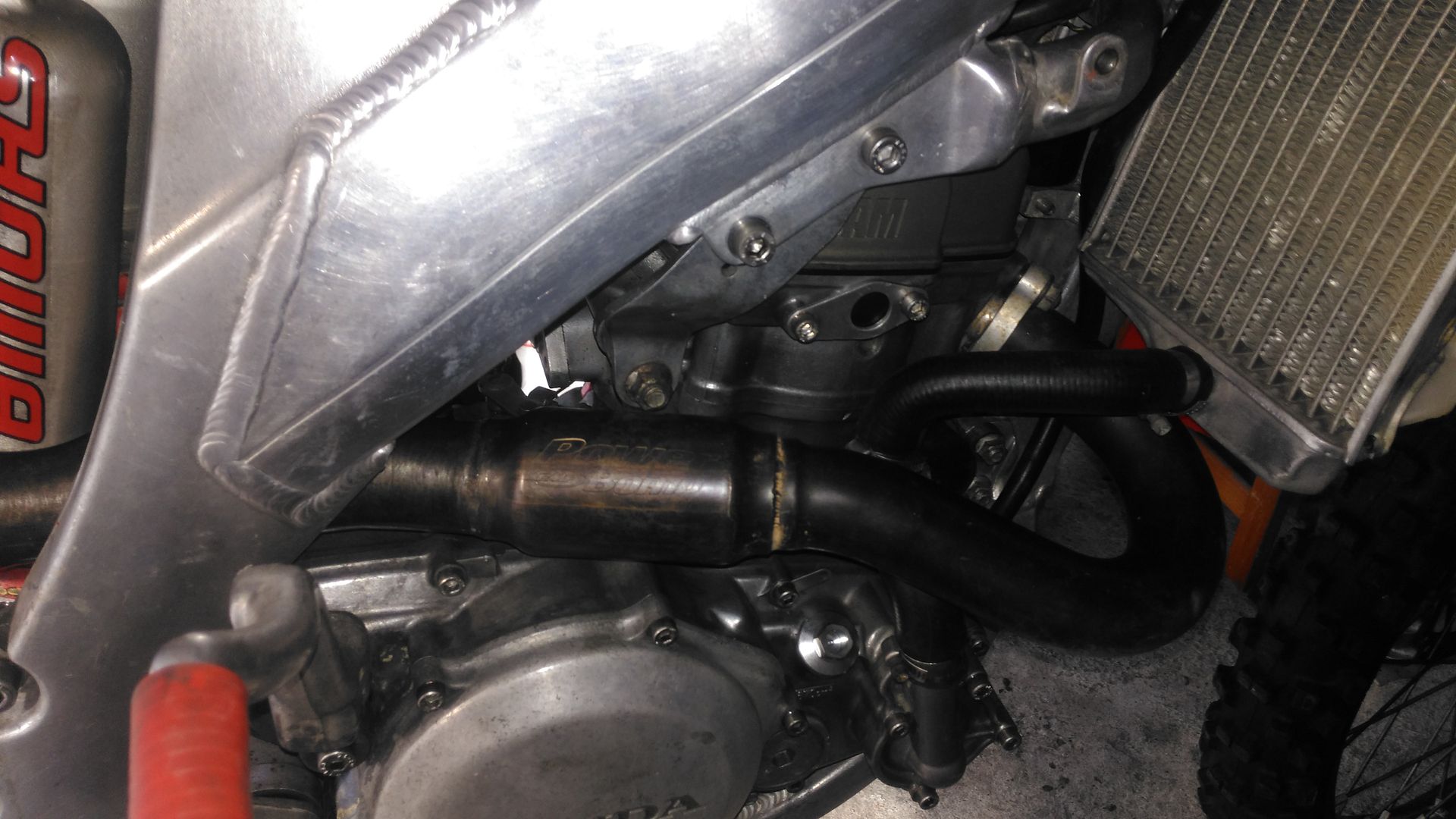 I removed my crappy clutch lever, and got an oem hotstart one fitted: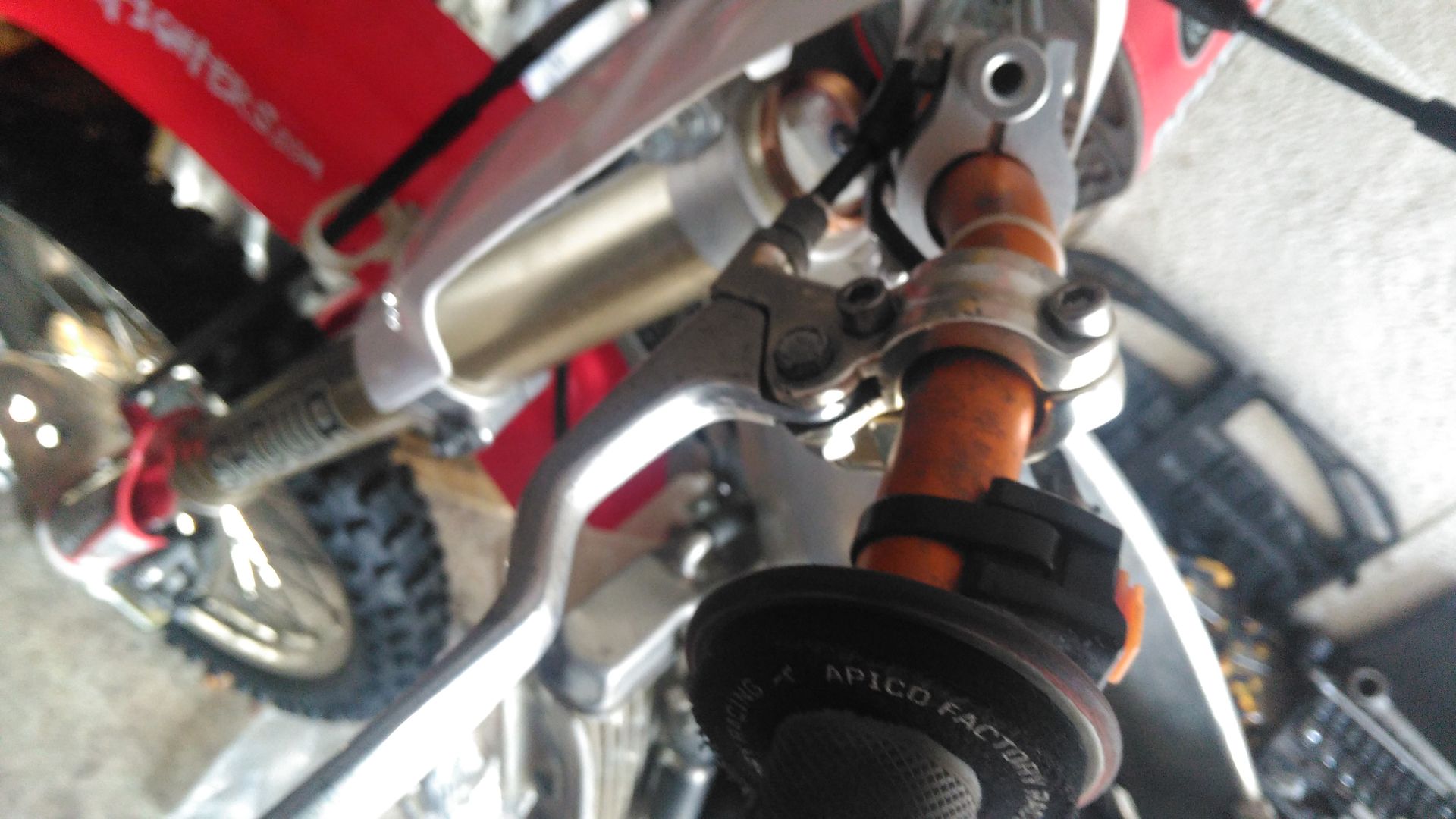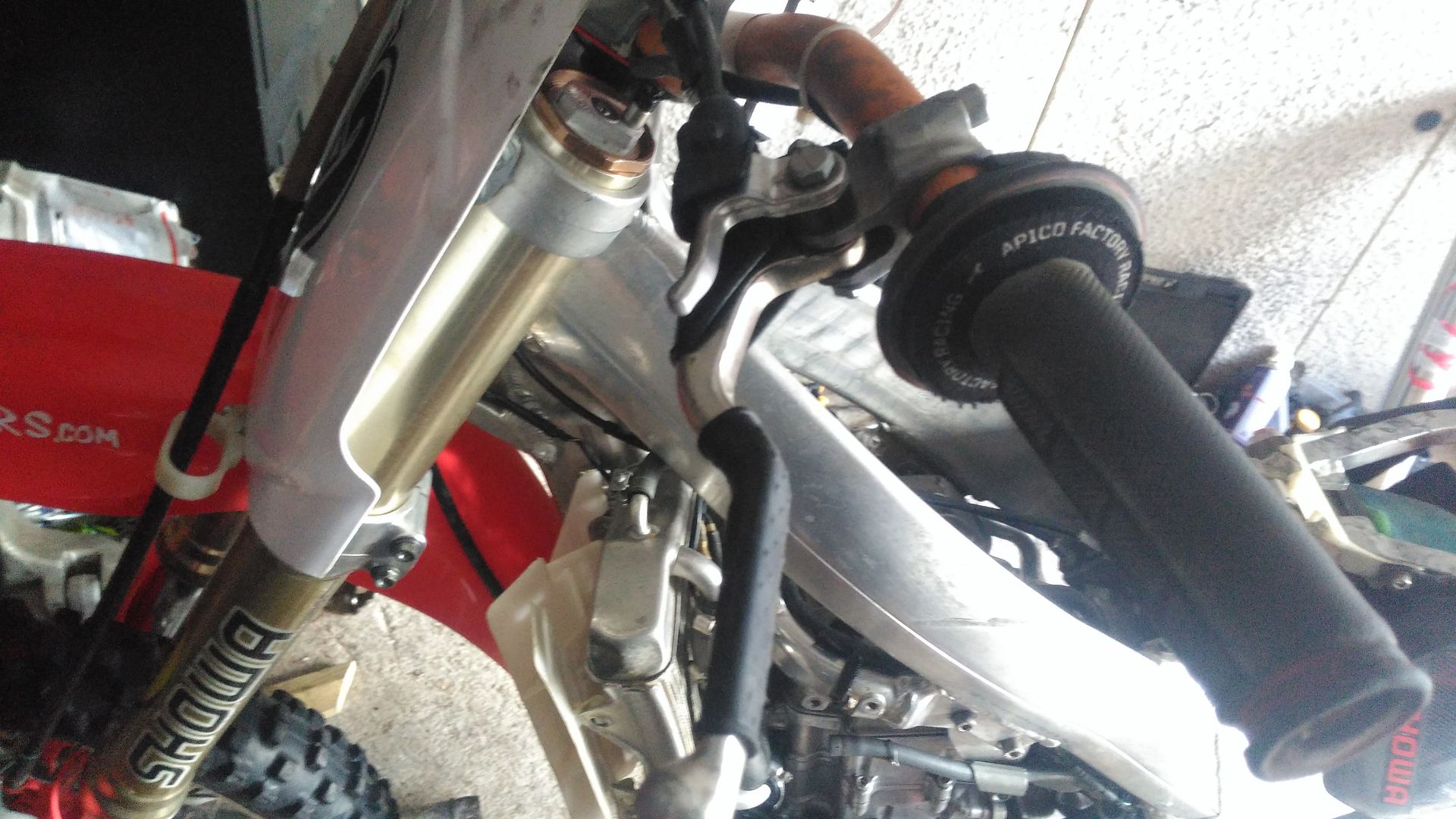 And un-did the delete that had been done for the cable. I got my brush-guards fitted, they needed some tweeking since they didn't work on my Fatbars: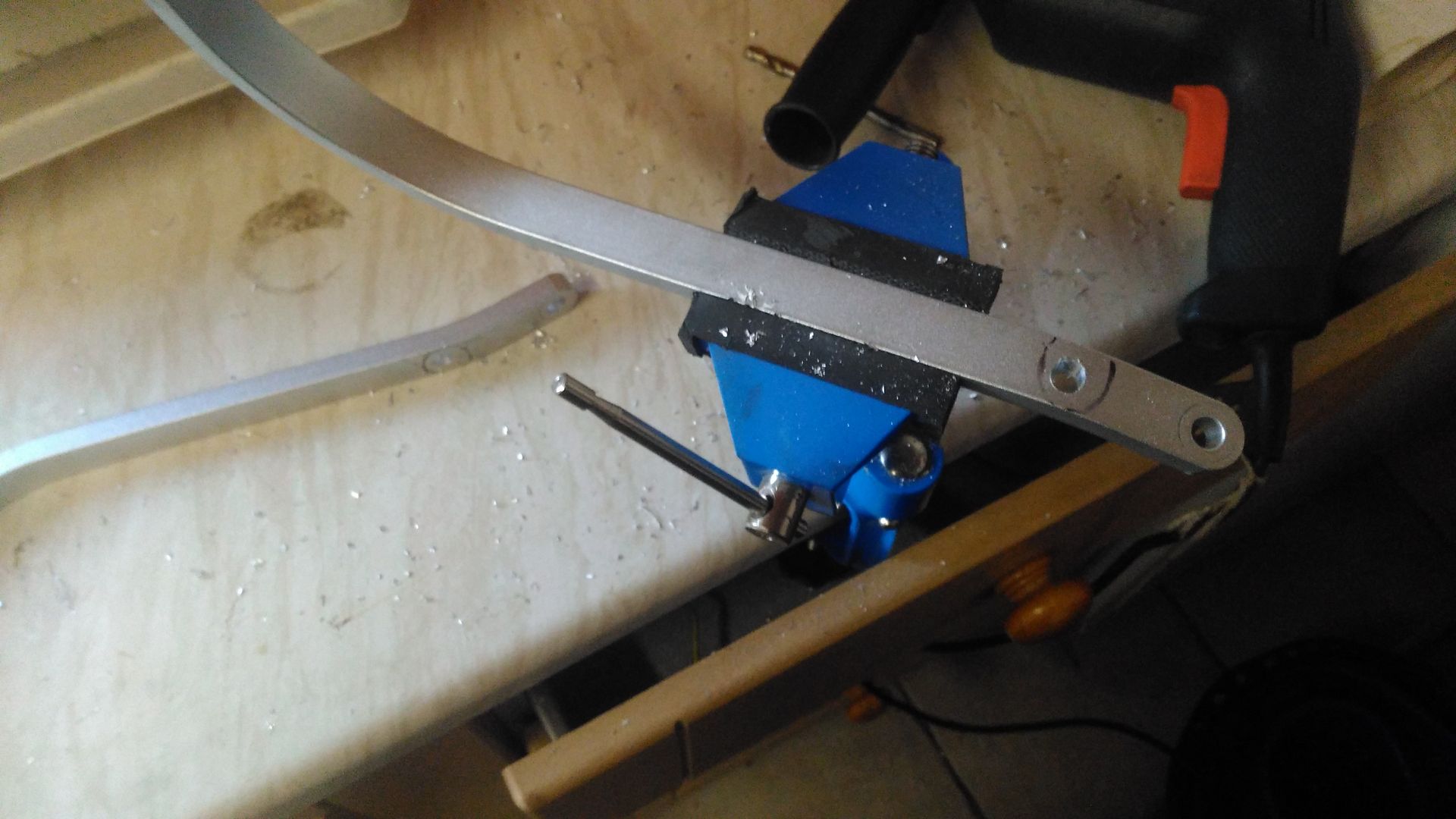 And that's about where it stands:
Still waiting on the new frickin caliper from the US, going to try changing out the line and fitting when i do it to braided ss too i think i have some left-over spares from other stuff that could work. Then it's pretty much good to go.