It's a small world. A buddy of mine and his brother/nephew that I ride with fairly often live about an hour away ( everything's an hour away out here). He calls me and says he met a guy out my way that has property to ride on. We get out there and I get to talking with the landowner. He used to date my cousin, I used to run around with his brother, who is now working for The Weather Channel flying helicopters and is stationed in Anchorage with the Coast Guard ( don't ask, I don't know). Dude was the biggest clown you ever met, so it's really cool to see him do so well for himself now. The two buddies of the landowner that came out to ride were both people I've done work for in the past. You never know who lives around the corner ( about 10min away). Starting to seem like there are a lot more guys riding dirt around than I thought. People are just very private and don't strangers trespassing, so it's hard to get invites for stuff like this. Looking forward to everyone piling in at my place and help me beat some of my own trails down
Anyway...rambling...
After some talks with those guys and feeling how their bikes do in the ruts, I wen't home and hit up the ebay.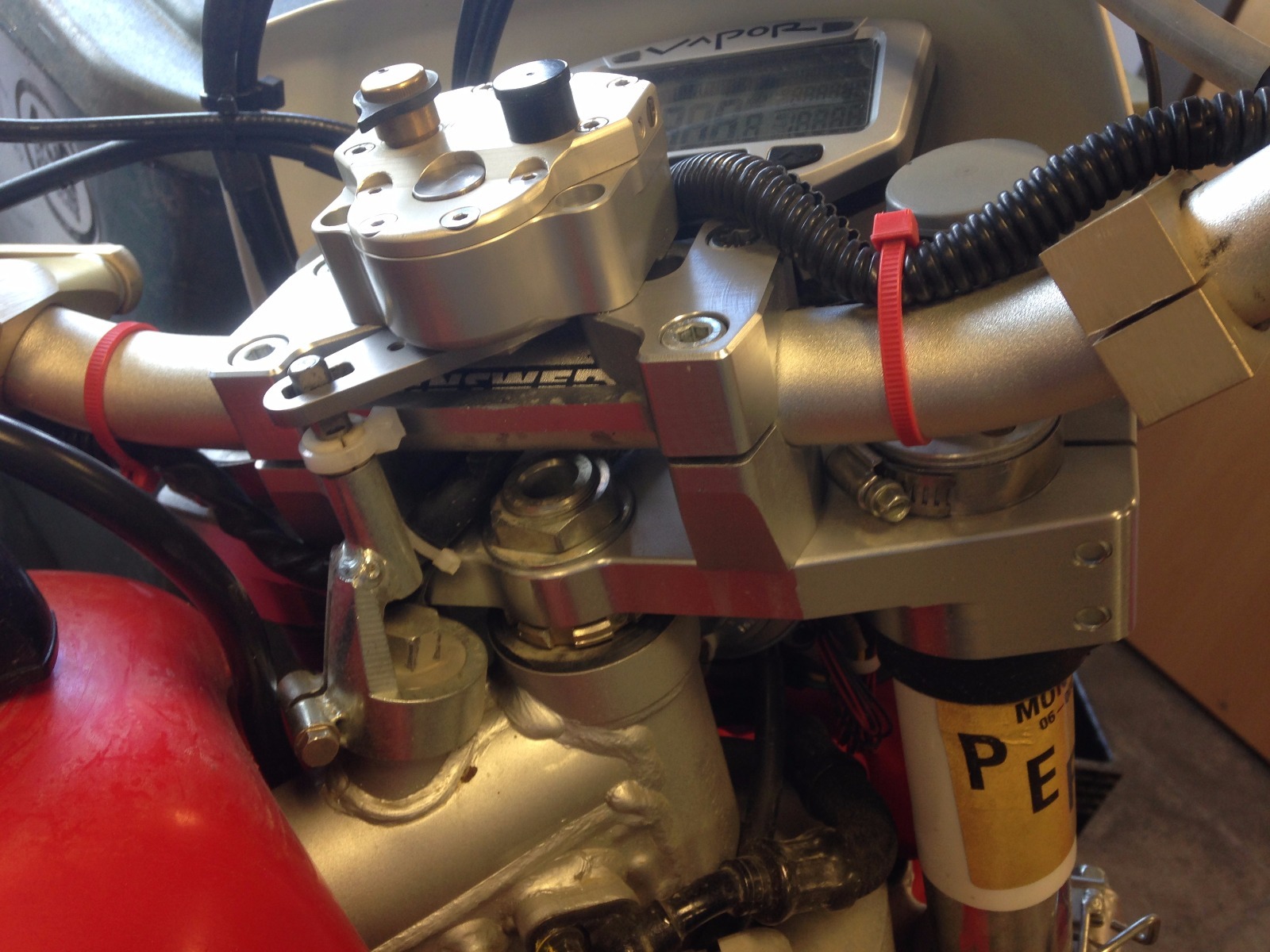 Ebay image, not my bike ^^^ Scotts damper, top yoke, fat bar mount and all associated bracketry. Looks like new, but the price wasn't
I'm getting to the point where I need adult supervision when I'm online...looking at hydro clutches already