Still working on titanium nitride coatings (understanding them).
Remember this lot?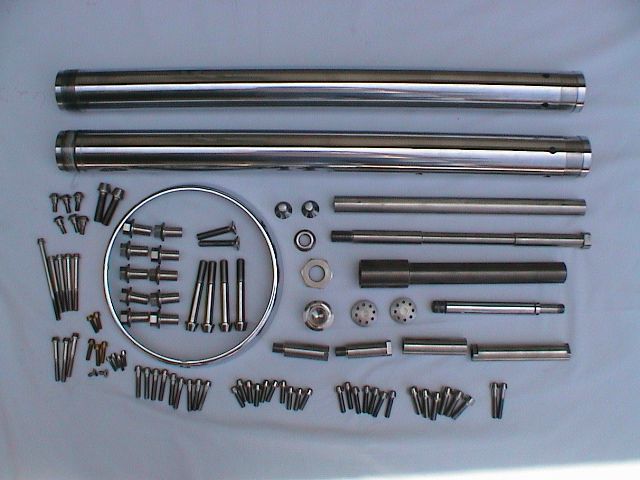 The estimates from 5 companies range from $260 USD to $2,500 USD. The problem is that these places do different TiN applications - so it's like comparing apples to oranges - and I'm not sure what fruit I need.
At this point, I only trust one company to TiN coat the fork tubes - Brycoat. They apply the TiN at 750F degrees. They claim that "decorative" TiN that's applied at a lower temperature will come off the fork tubes - and definitely "functional" TiN that's applied at 900+F will collapse/melt the fork tubes. I've heard that Brycoat does a lot of fork tubes, so it should be okay - EVEN THOUGH BRYCOAT TOLD ME THEY ARE NOT RESPONSIBLE IF THE FORK TUBES COLLAPSE!
Pretty sure Brycoat charges $350 USD for the 2 inner fork tubes - 1/2 the price of most suspension shops.
Not sure what I'll do about all the rest of the parts. Will probably go for functional TiN on all titanium and stainless pieces - and decorative TiN on the headlight ring and other delicate parts.