Wrong move, again.
Ordered exhaust tips to chop up for the custom pipes.
Took a long time to get them. Euro tips, not USA type.
Was trying to avoid this diatribe, stamped into both USA tips: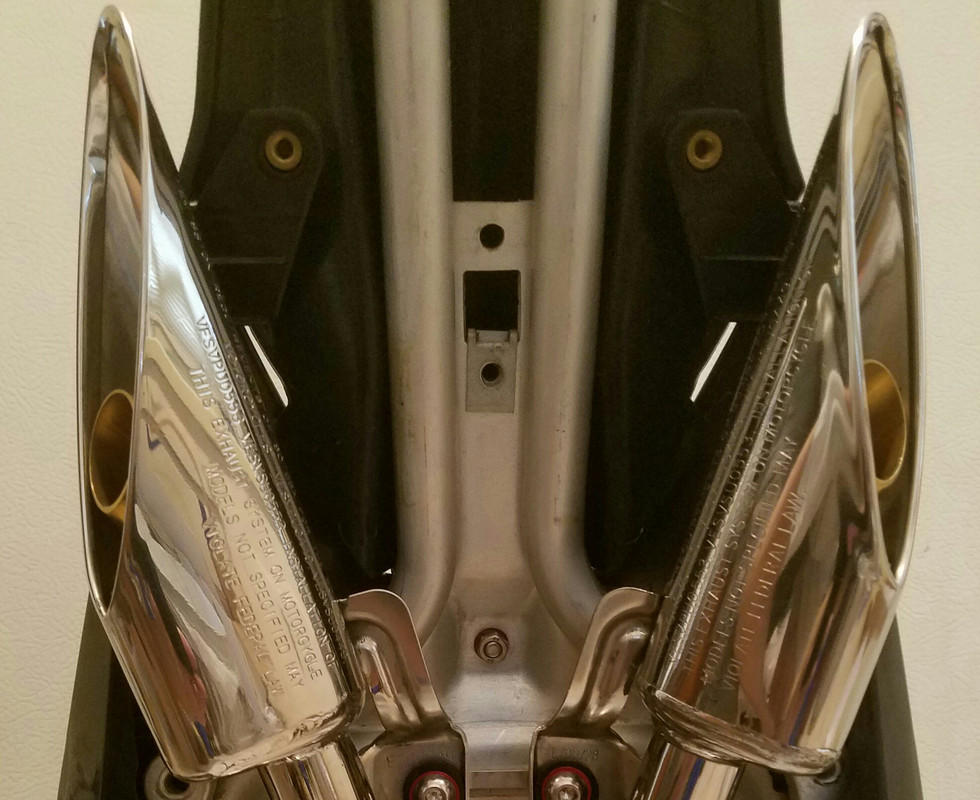 Couldn't find a clear detail photo of the Euro tips. Cost around 1/2 of the USA tips.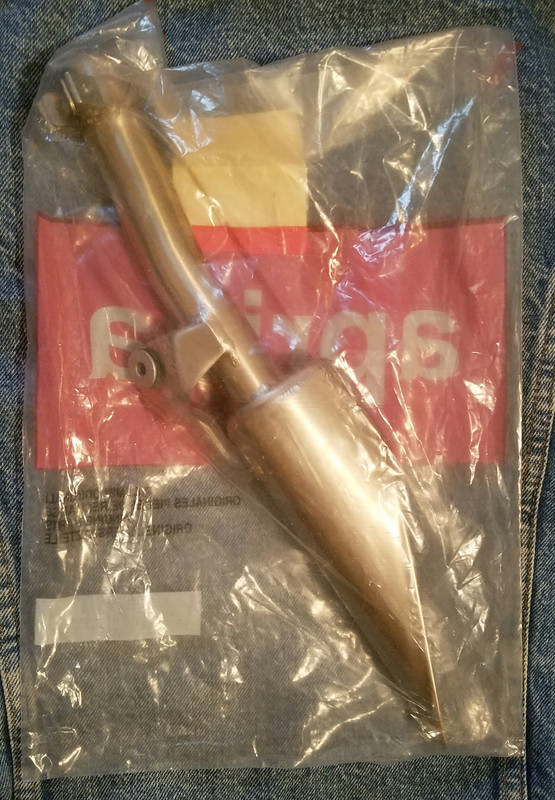 Euro tips aren't polished, no problem - but have "aprilia" stamped on them. Not good for my custom bike. Could try to sand & polish it out, but there's more.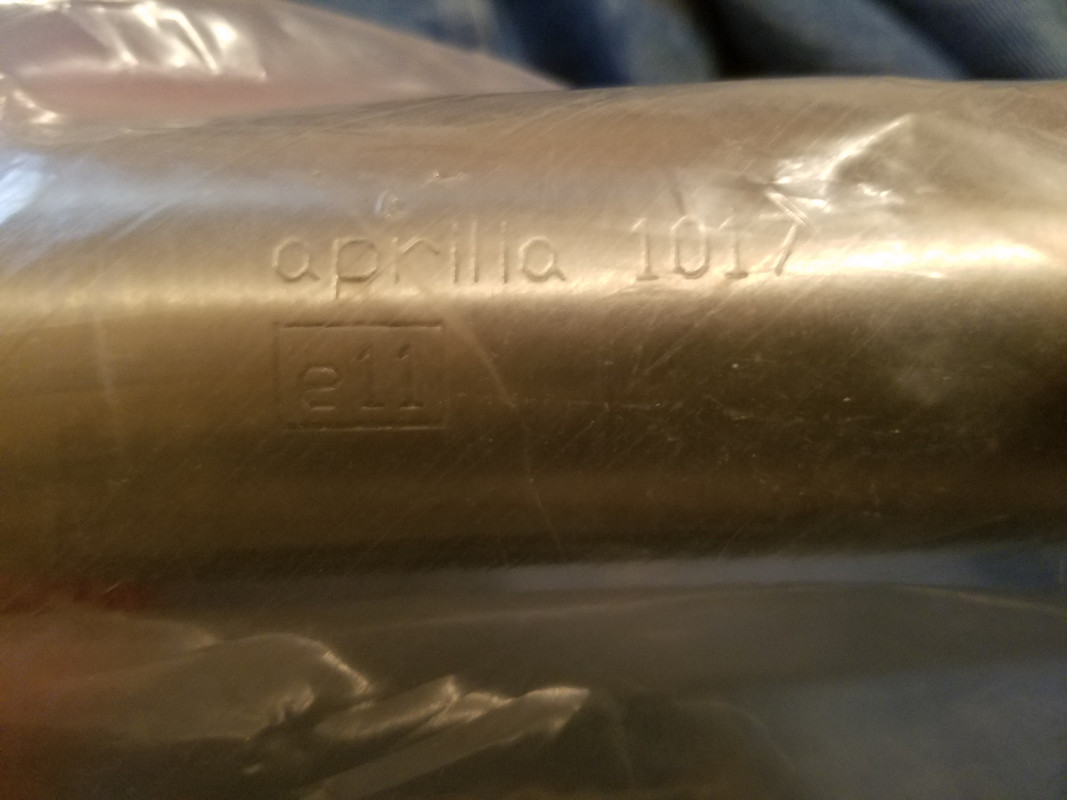 The USA tips have nice, removable end tips - that I want to polish and gold TiN coat.
On the Euro tips, the stinger tube goes straight through, and is welded in.
Hope I can return these. Now that I know the stingers will be 1.25 inch tubing, I think I can make one-off tips that will look good.