Looks kinda like a flat tracker.... but with a 21 up front and no fenders.
No offense meant at all, but with some different wheels it would bring it together alot better and get rid of the dirtbike without enough suspension look it has going at the moment. A 19 up front would be the biggest I would go, dirtbike or not.
My brother built a dirt fighter some time back. Still rides the hell out of it. Started life as a 1986 KDX200. They look pretty mild in stock trim, but a little bit of work and some modern bits turned it into a rather modern looking monster of a bike.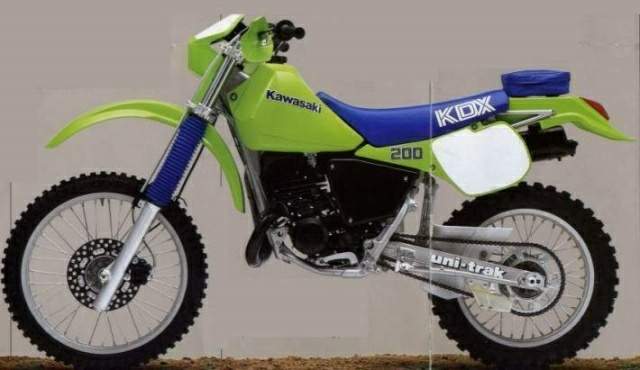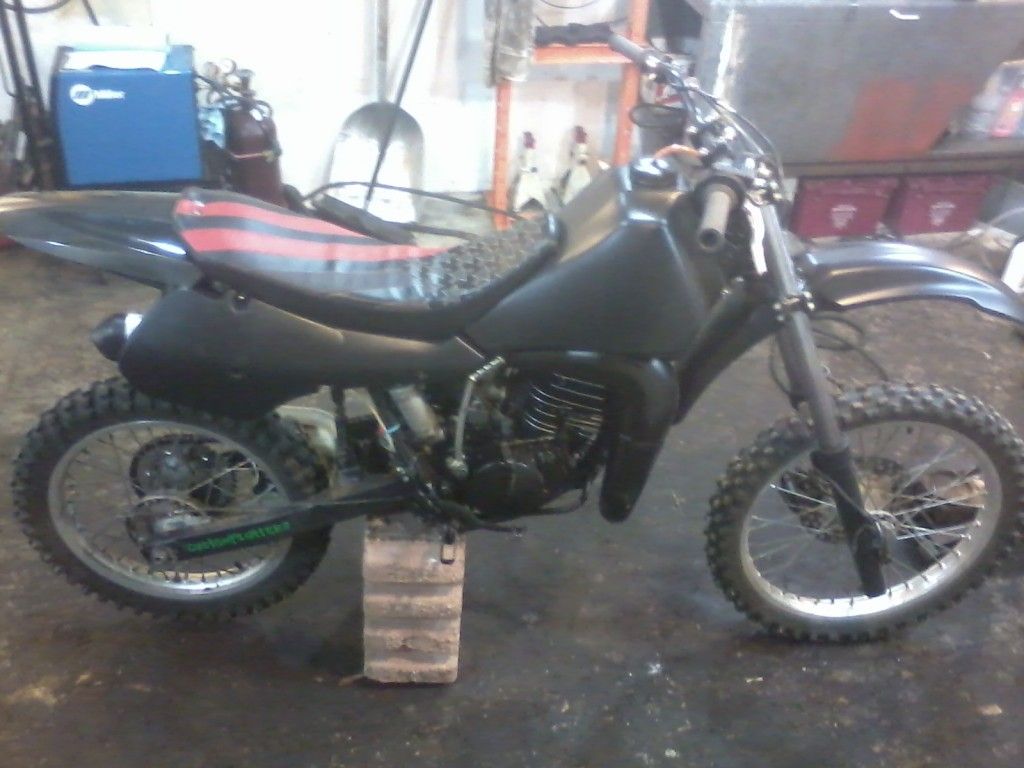 Keep polishing that photoshop project and I'm sure you will get to a very reachable goal. The basis is there, just needs a few small things changed up slightly and it would be out of this world badass. Really cool to see more interest in modified dirtbikes. Welcome to CF too.