well, i got the license plate on there. i fixed the clearance problem by mounting it via the bottom holes instead of the top. i liked it further down, but i would rather not scrub it.
i also got the turn signals on, and the awesome awesome LED bolt lights holding the license plate one (thanks BKK jack) i'll get a better picture of them at night.
and the integrated lights and turn signals work in tandem now.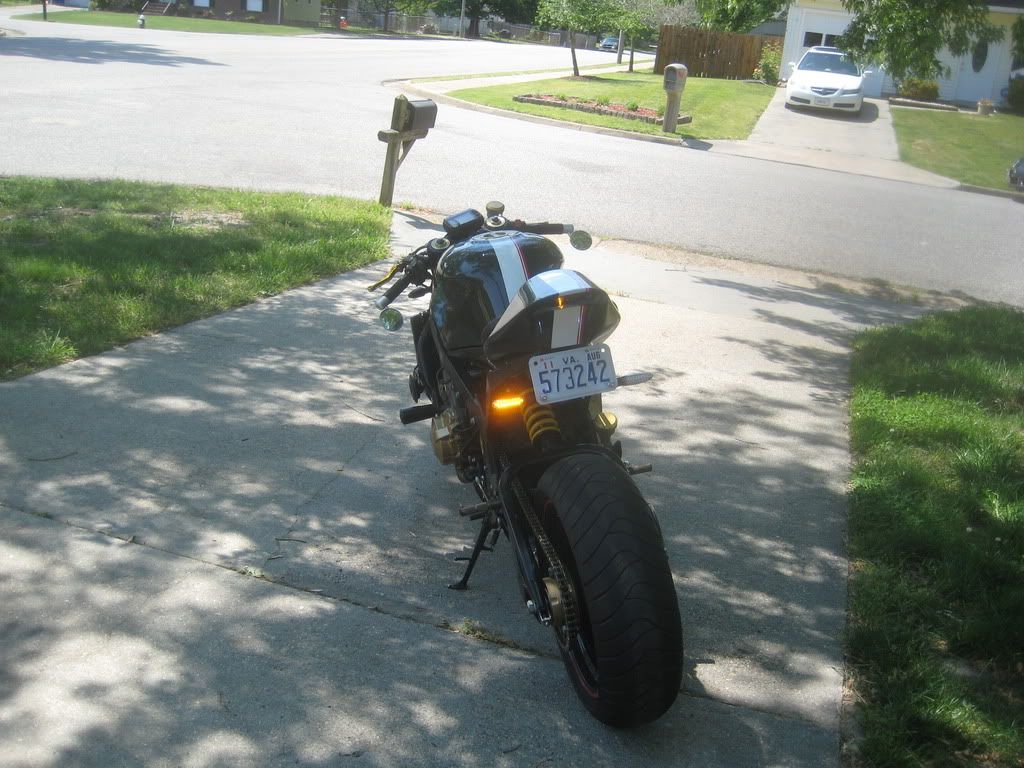 so.... i took the bike to get it inspected at a motorcycle shop... i know i know... but i really did want someone else to give it the once over. it failed. the Nutral indicator light doesnt actually indicate nutral... so i need to figure that out... but that was it.
on the down side.. the shop owner (he inspected it for me) said that it is only running on two cylinders at low speed, and need to have my carbs tunes and have the bike run on a dyno... and i am thinking it may be worth it to have it run right...