Wanted to give an update on the lathe situation. As it's not the actual motorcycle I'll just do a discussion thread post.
Bought this work table at lowes. It was $150... Not going to complain, it has three outlet power strip, florescent light, large flip to storage and one large drawer and two small drawers. Also a bottom storage tray.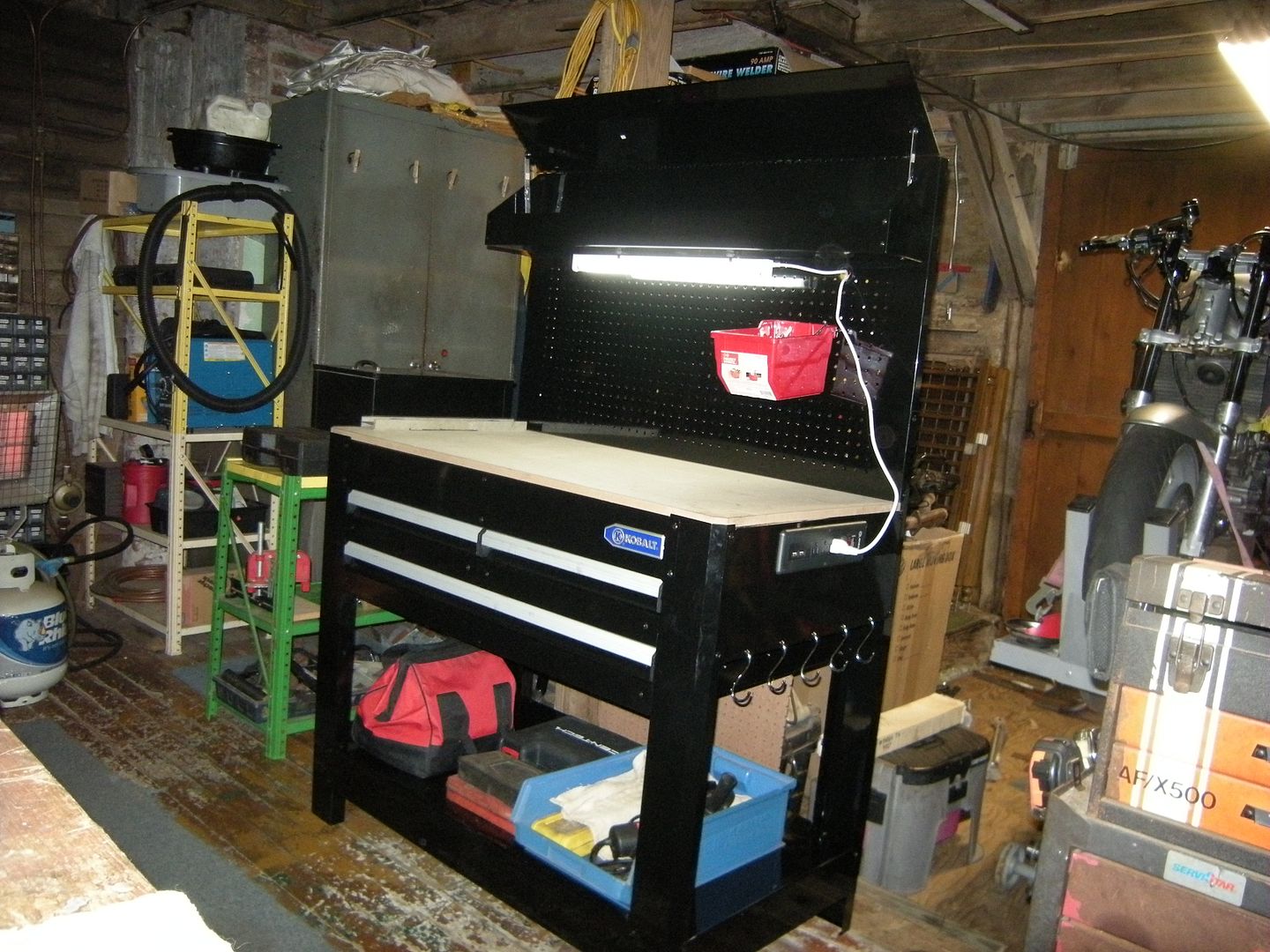 Now, it did hold the lathe, but the 1/2" mdf top sages like crazy under the weight of it. Alright might as well fighter it up a bit.
So I could've just added a thicker sheet of plywood or hardwood, but the platform as a whole isn't really stable in stock form.
Lines drawn and holes drilled.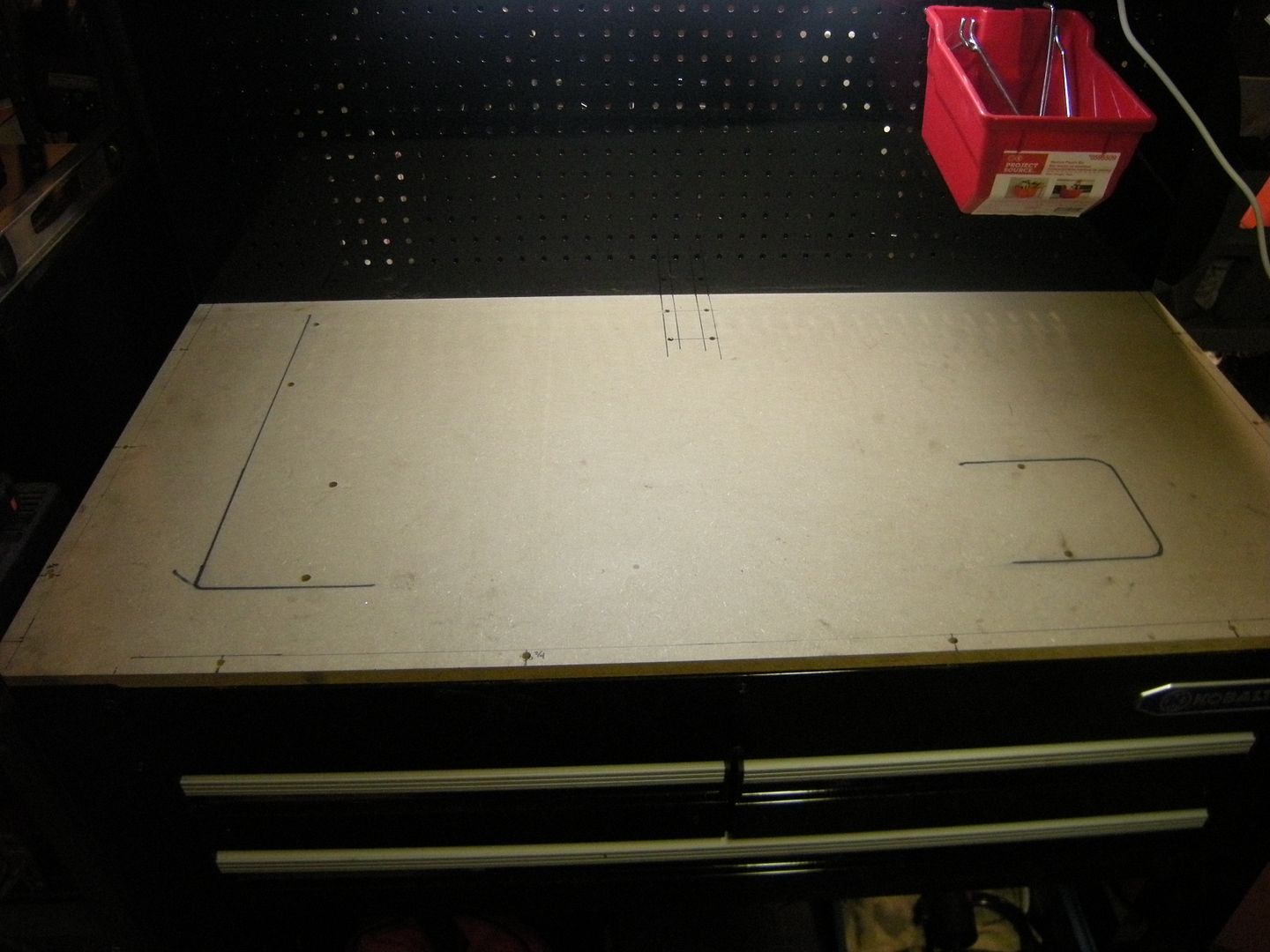 I bolted table top to the frame, this tied the top to the frame and made the whole structure more ridged.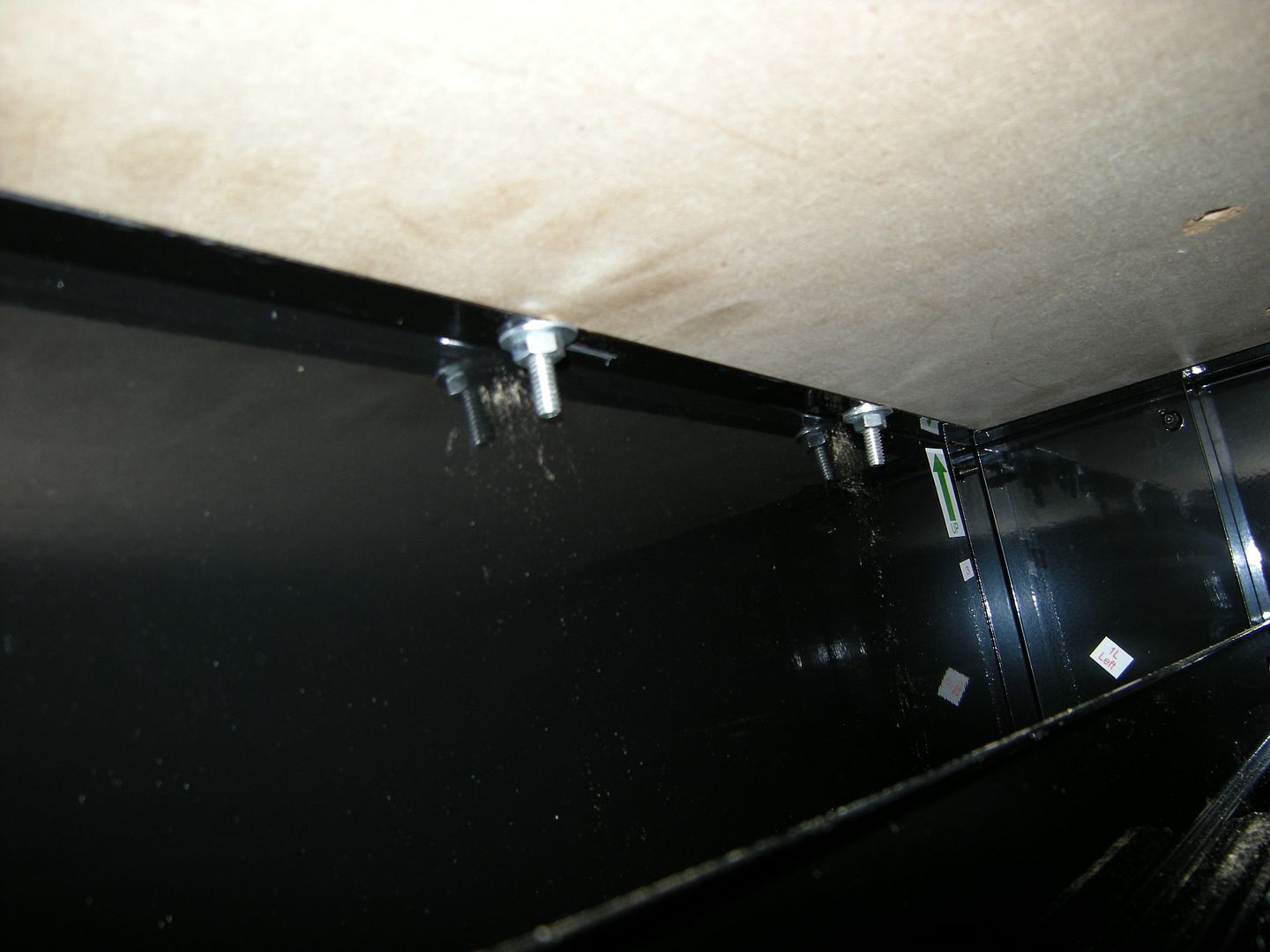 That helped with stability, but the top still wasn't up to task for the weight of the lathe. I ended up adding aluminum 90 bracing. One 2" wide in the middle then two 1-1/2" strips on the outer edges and one 1-1/2" for the tail stock end.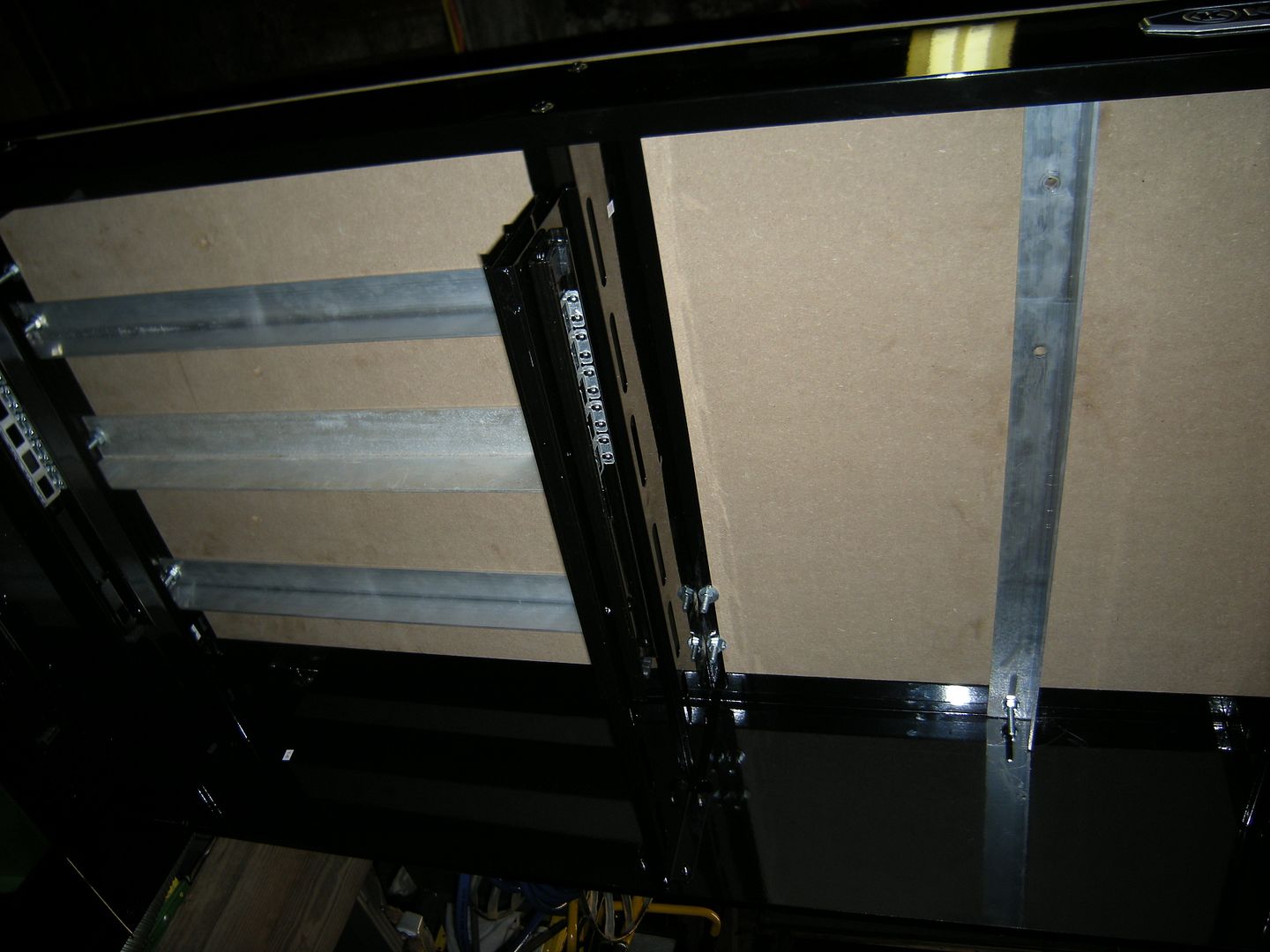 Soap stone line across the back before the lathe was set on shows no flex under weight.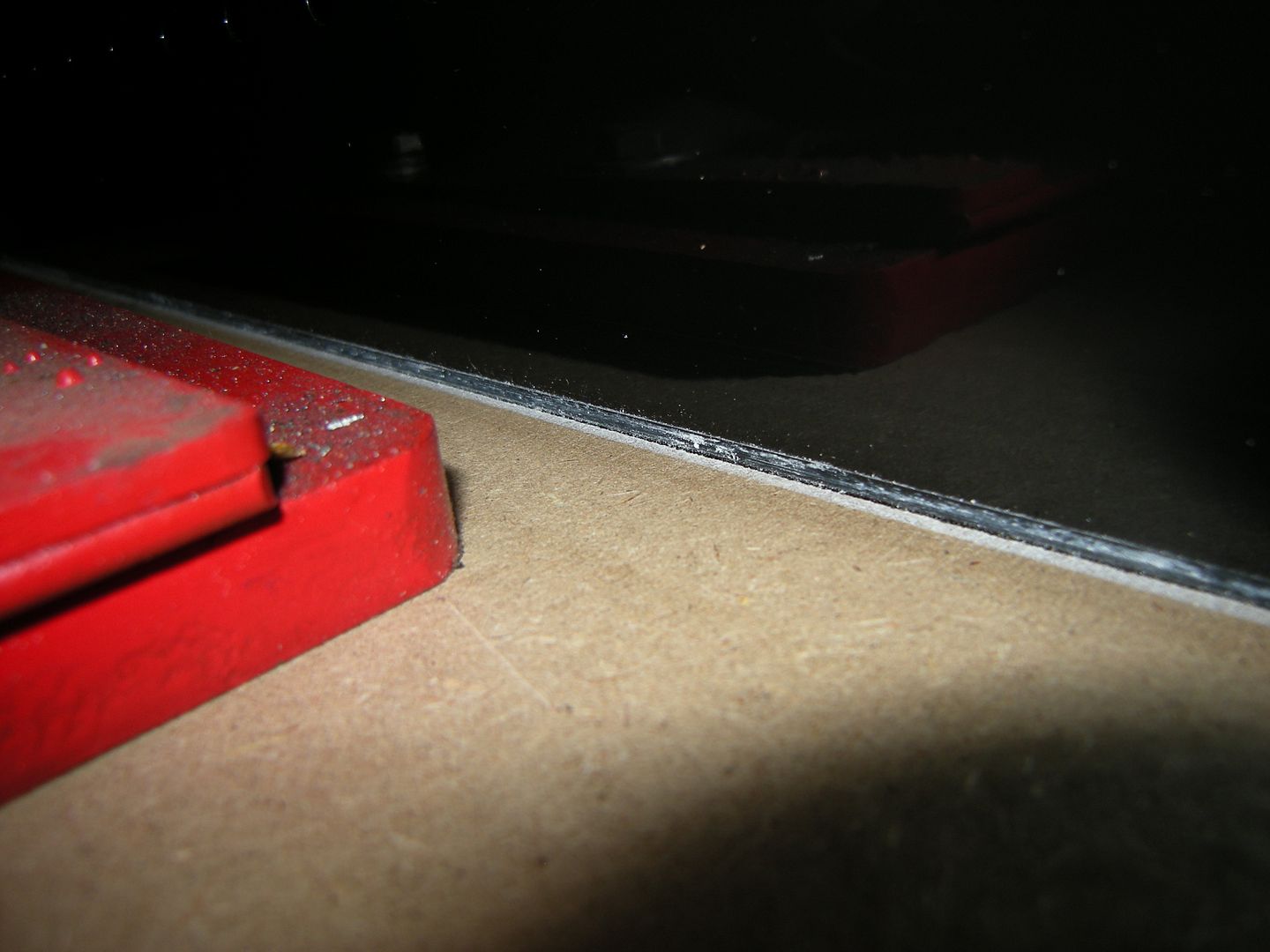 So a lick of black paint to keep oil from soaking in too much and call it a day.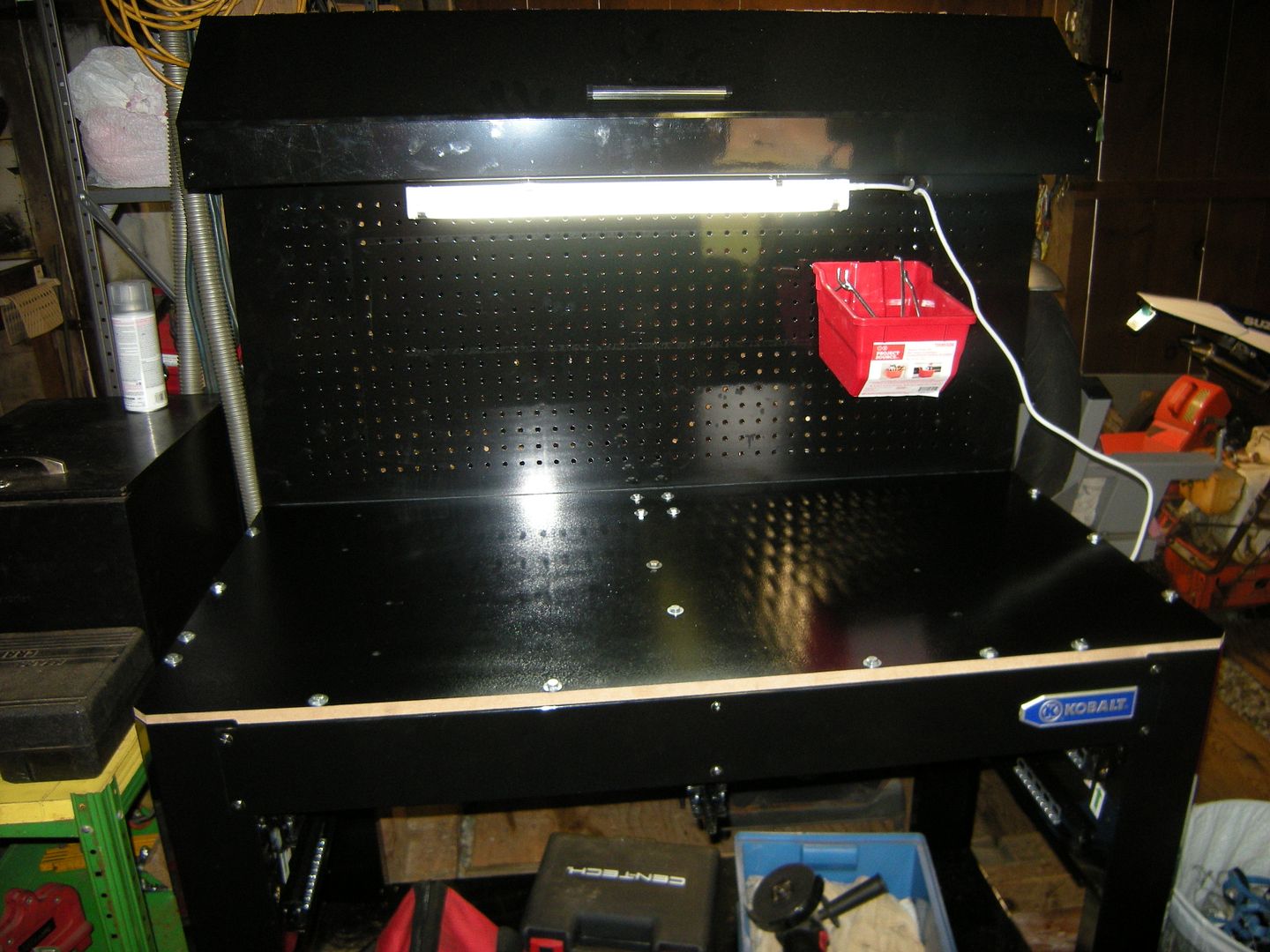 The red krylon paint on the lathe was a nice touch. 'Till you take the thing apart to tighten and lube and check everything over.
It turned out to be the lathe equivalent of when someone tapes some news paper to the bike and motor and proceeds to paint the frame. And most every thing else that shouldn't have paint on it.
Come on man...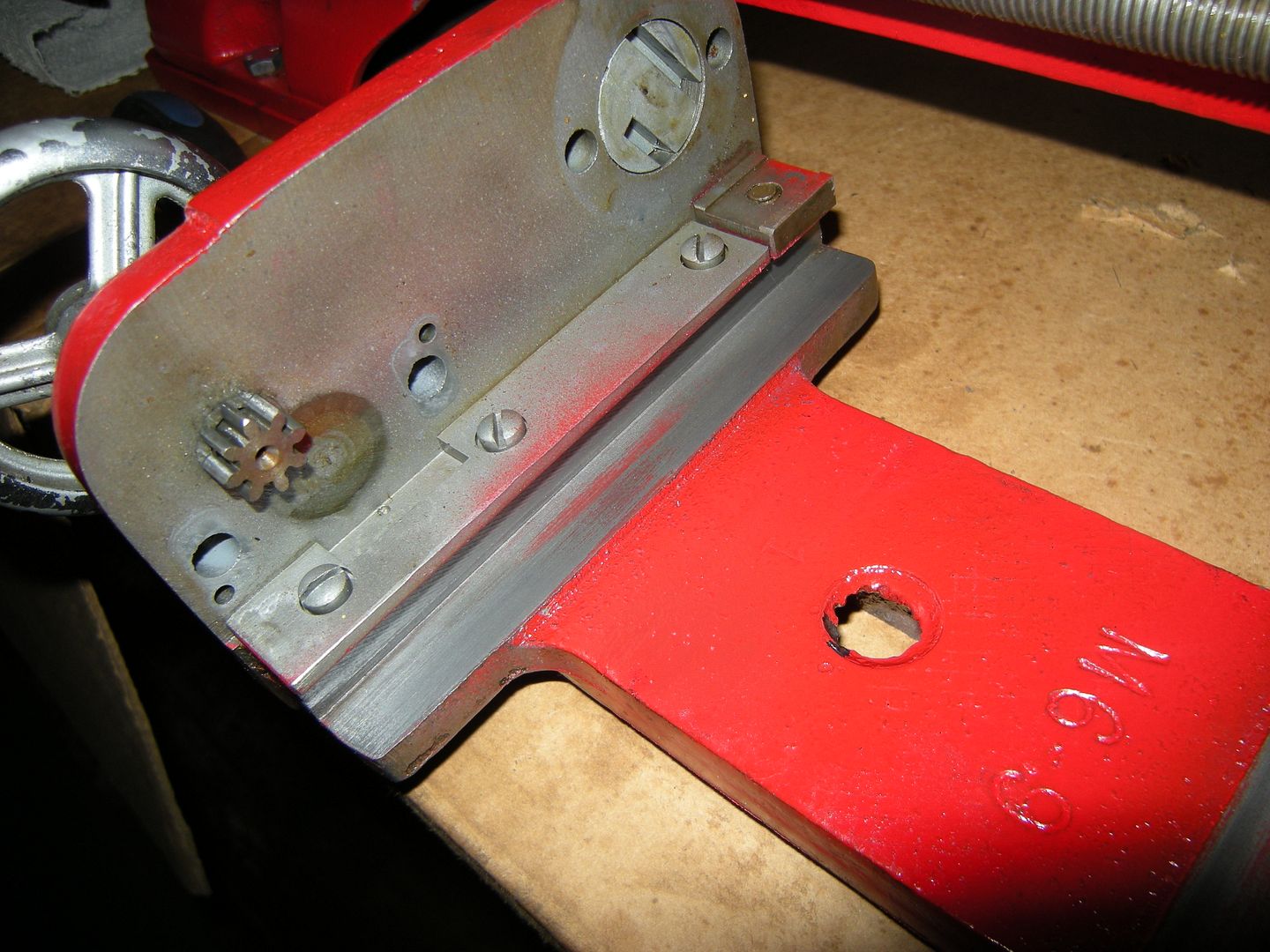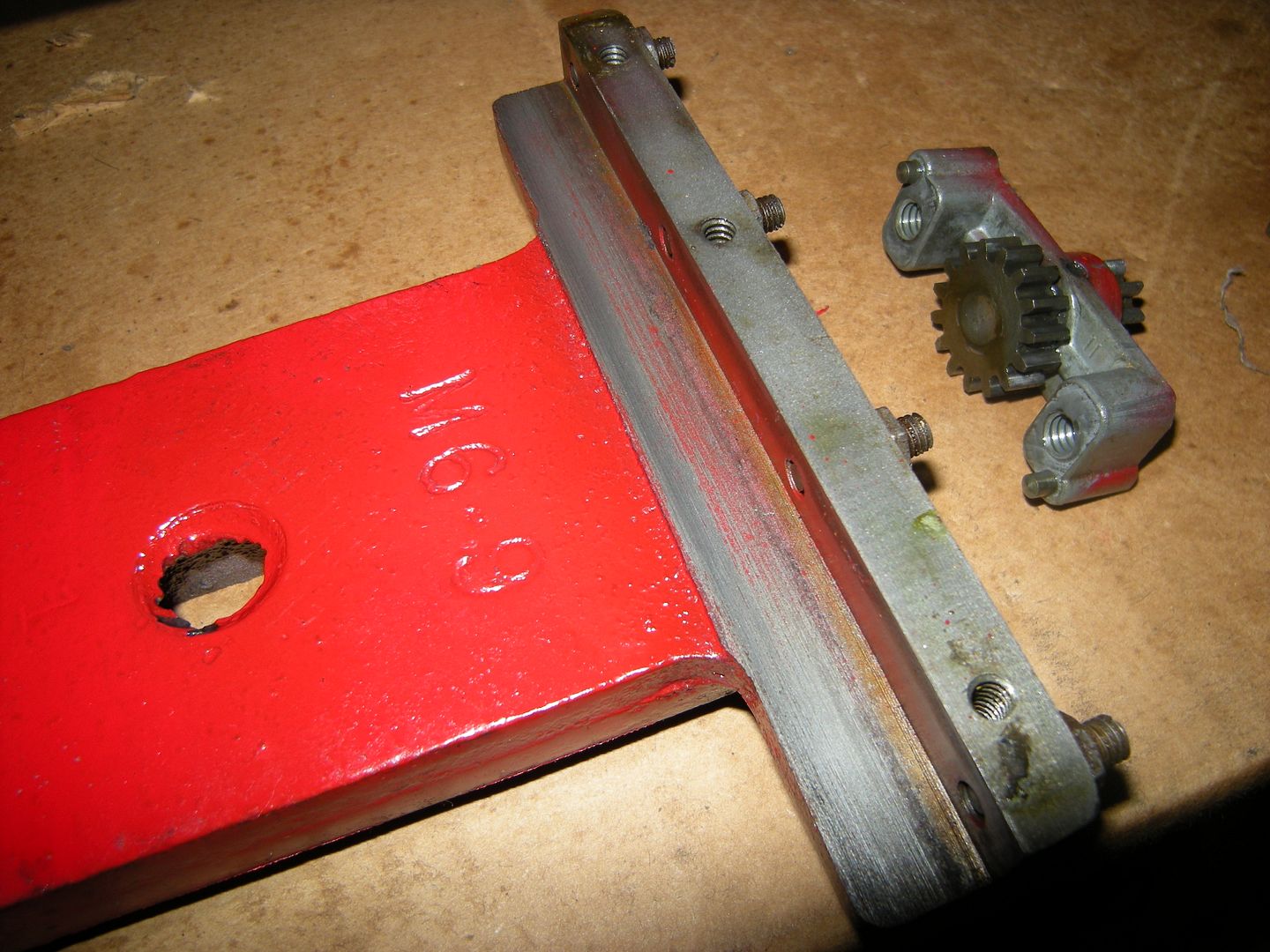 SOOO... Just been cleaning the ways and everything else that should be a smooth metal surface. Checking things out as I go. Fixing small issues and the such.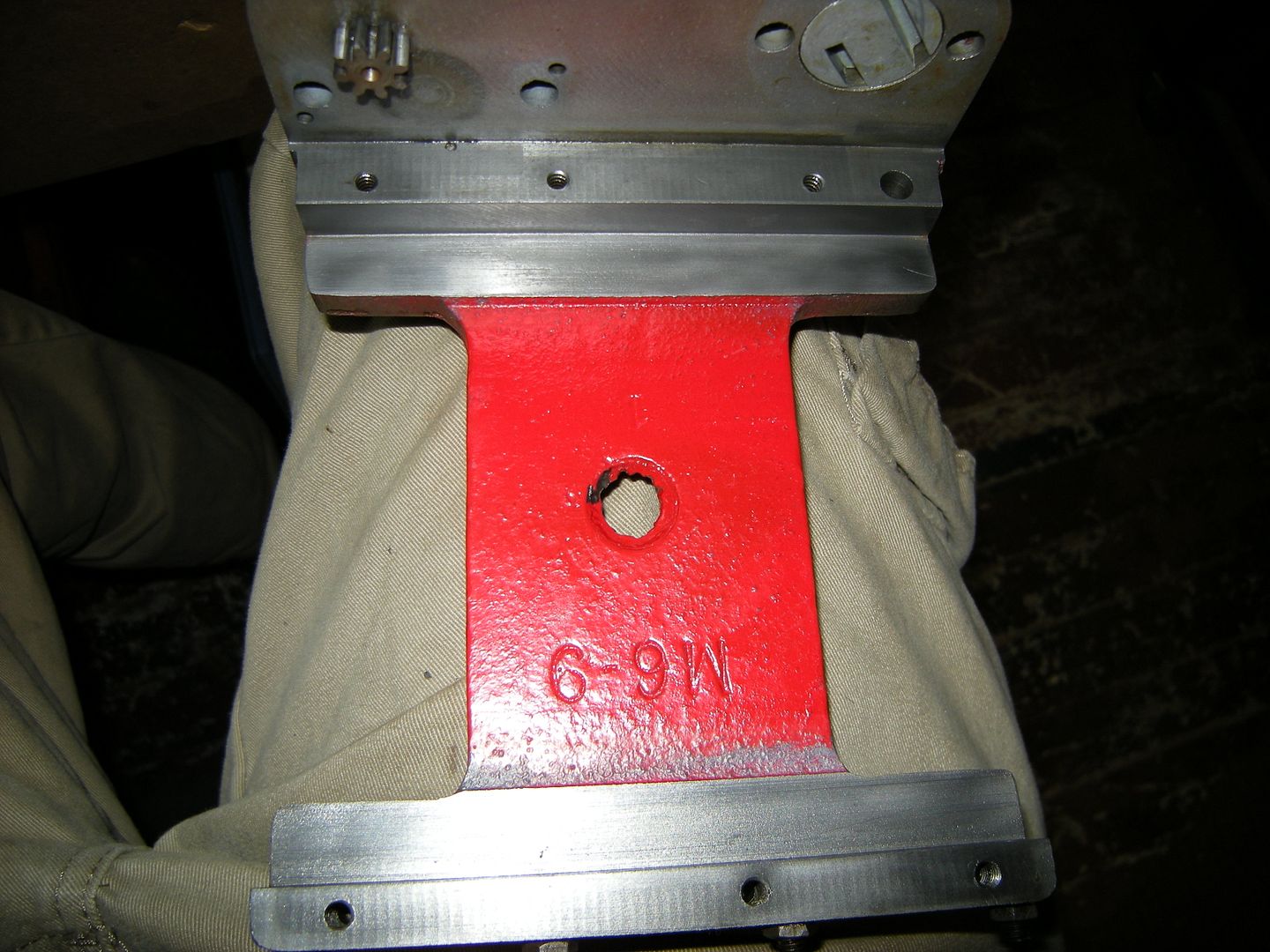 Goal is to have it up and running by December, which is Thursday
...
TL;DR .... It turns out you can't just buy a used 60 year or so lathe and make chips the next day. It's been a learning experience that's for sure...