i wanted the carbon to conform to the lip of the gas cap area a bit better, but it resisted, and so i will have to trim it to fit. I am also going to sand down and clear-coat the tank. it will actually be getting some white, and then a green/blue pearl clearcoat.
As for removing it.. your best bet would be to grind it off... it would be really hard to break it off.
i also have more pictures!
the undertail is cured: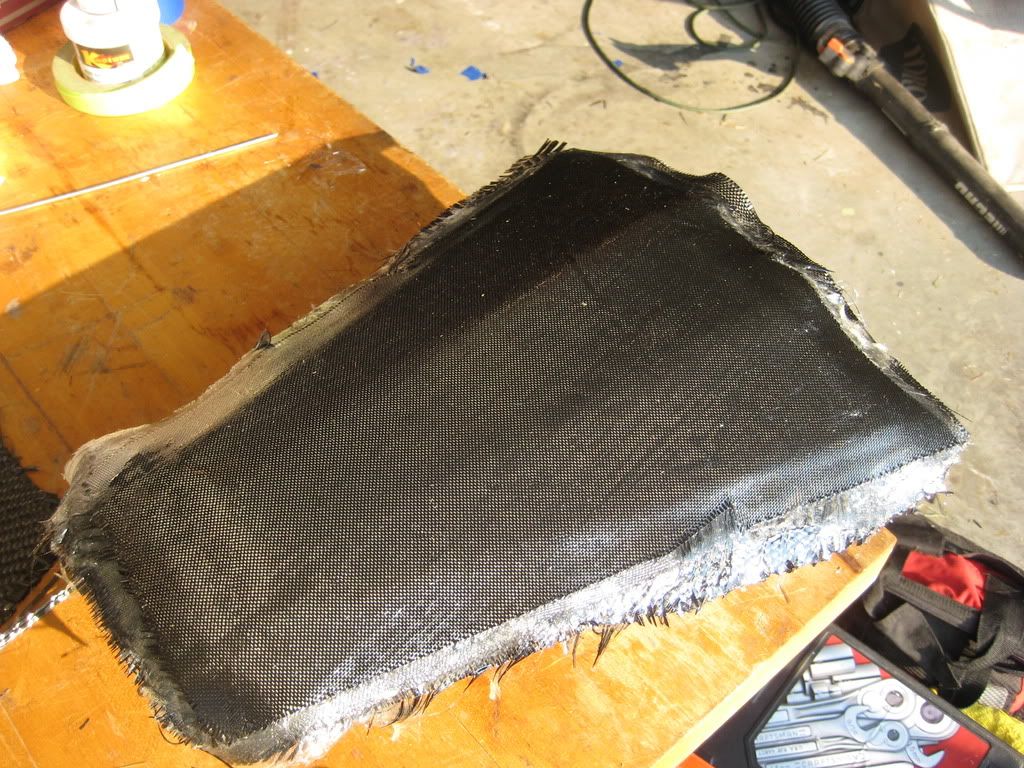 It came right off the waxed mold: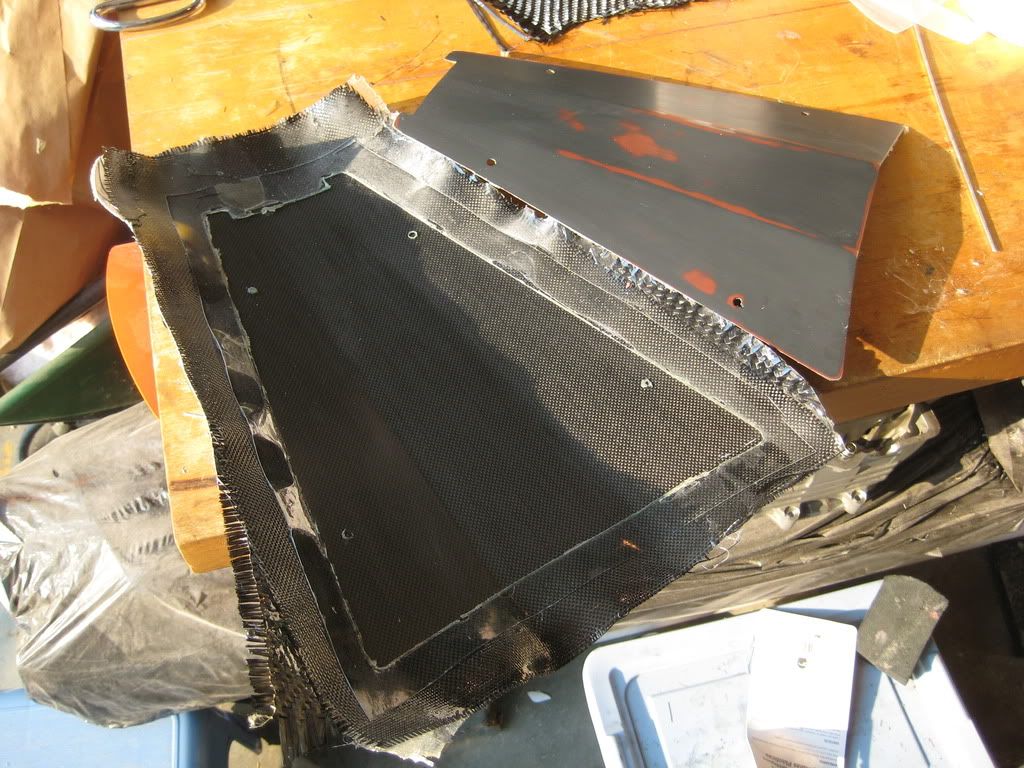 Weight comparison:
Steel 22 gauge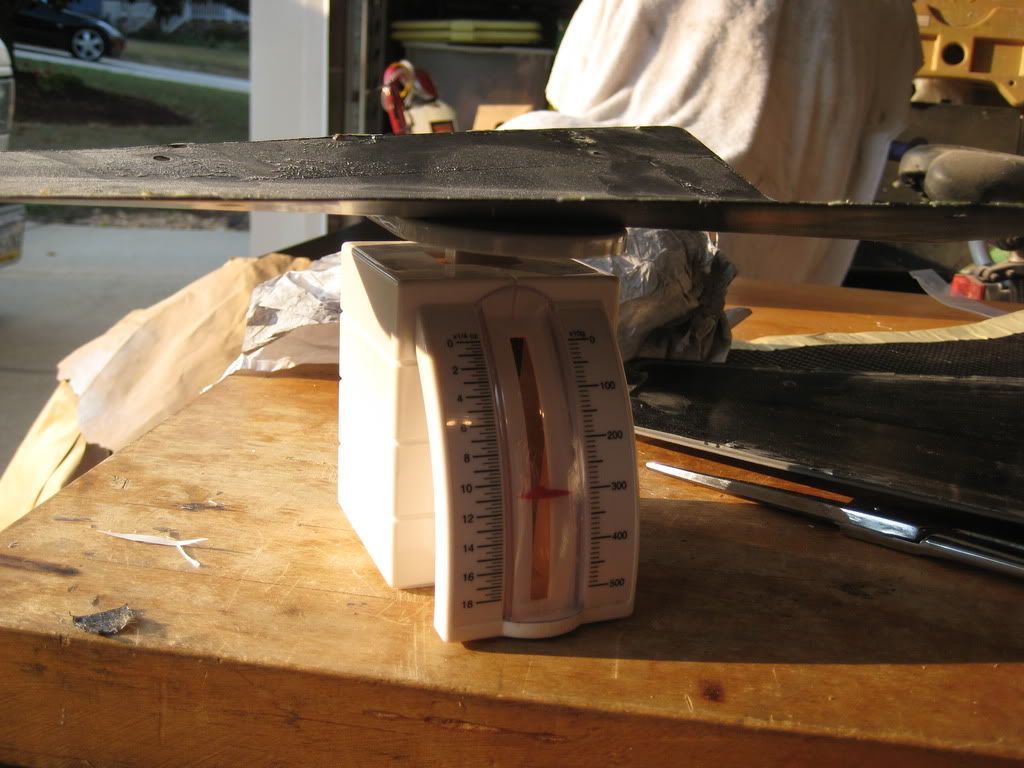 Carbon fiber 3 layers of carbon 3 of fiberglass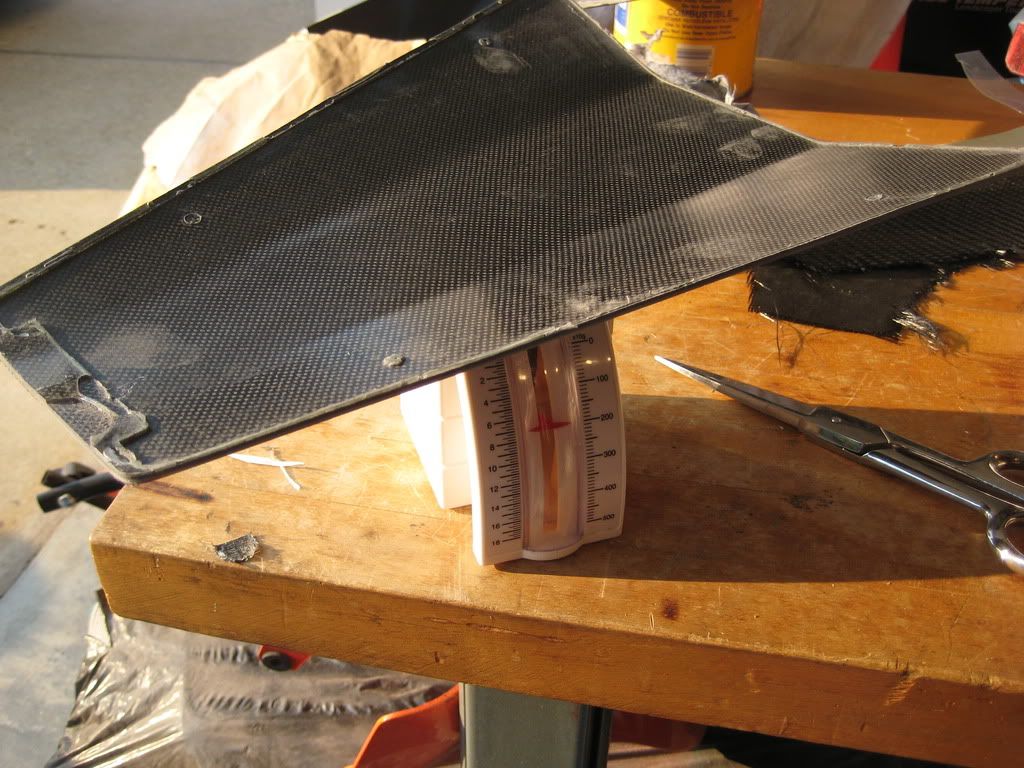 I still have some trimming and fitting to do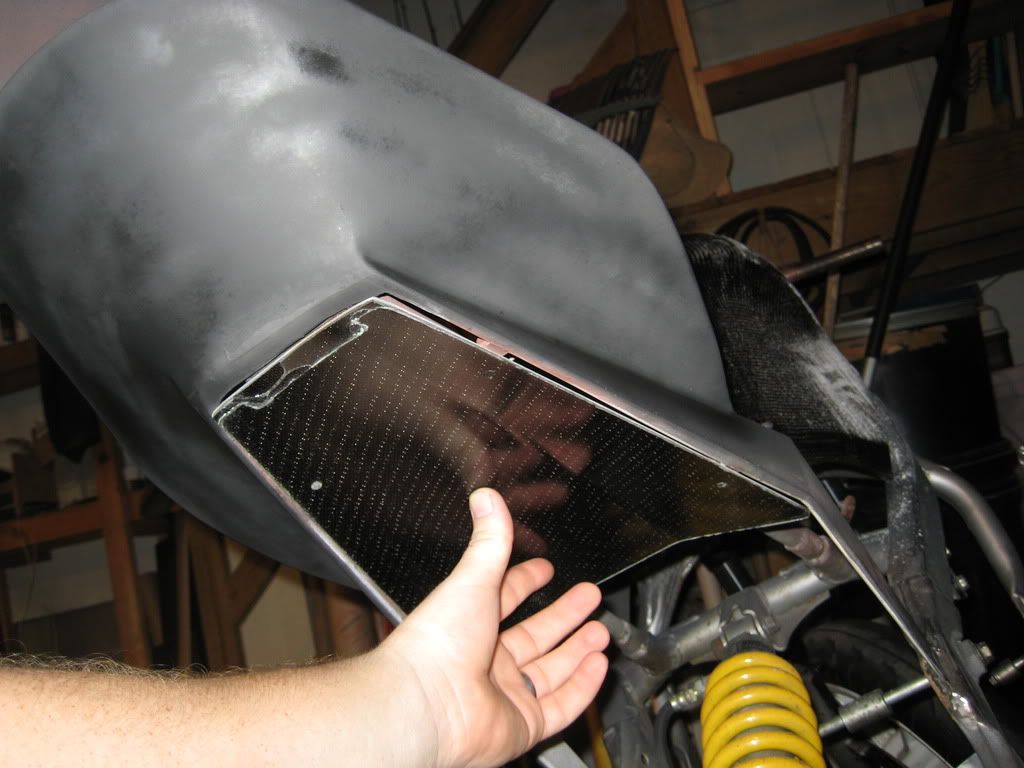 I also got started sanding the tank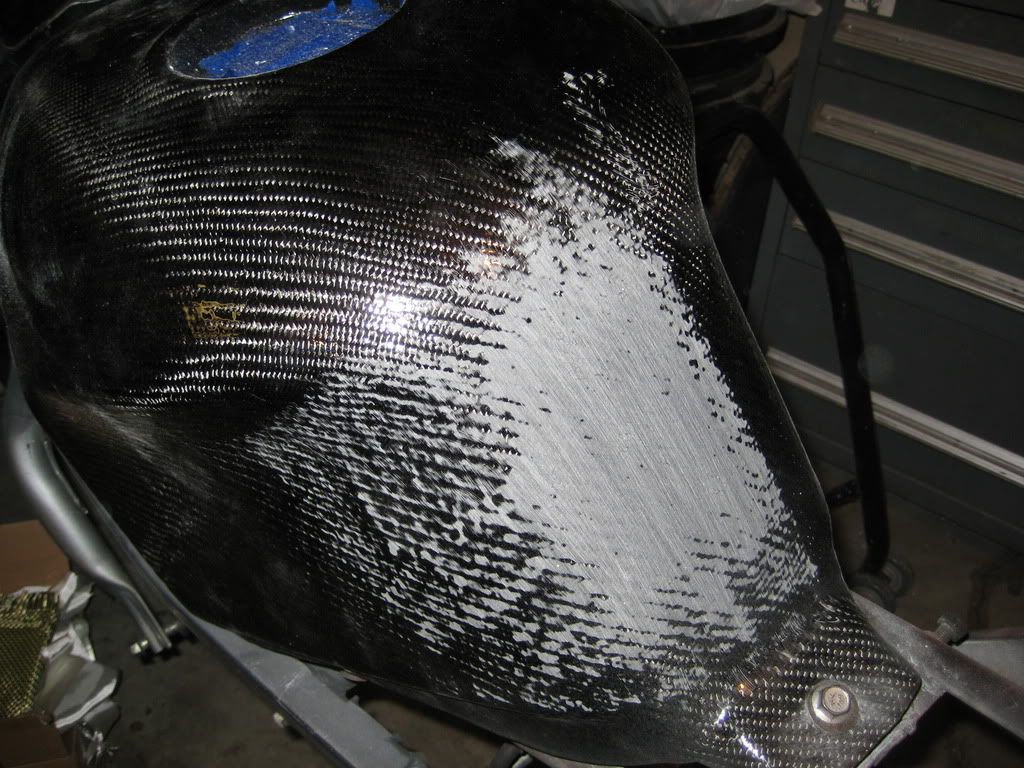 more pictures soon!
thanks for reading guys!
~Chris