Not a huge update but got my brembo cylinder and sized it up next to the VFR and it looks a bit too small, I won't know if it'll pump the VFR caliper until I get the back rim and tire mounted up next week or so, if it doesn't I'll be grabbing a brembo caliper off a newer ducati and will have to have to someone make up a bracket for it..
Here they are side by side:
The brembo will have a nice clean look on the bike though and by swinging the caliper forward a bit I was able to get plenty of slack for swingarm travel: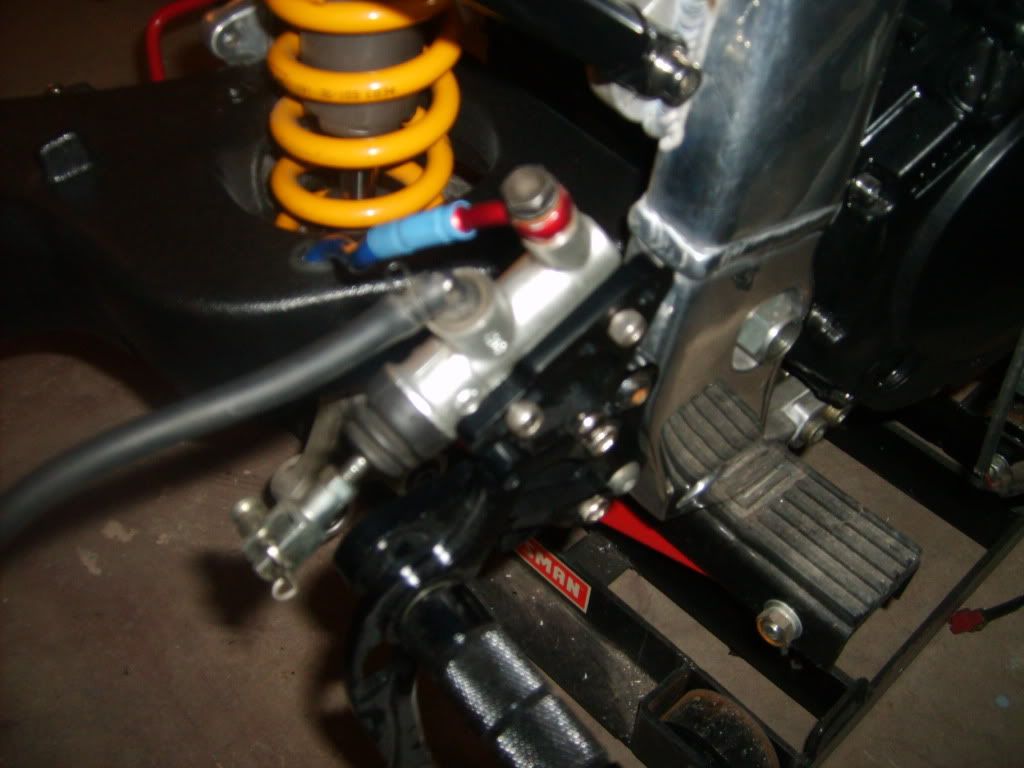 I need to ditch that fugly hanger bracket.. 1. because it's fugly 2. because I need to swing it forward to this position: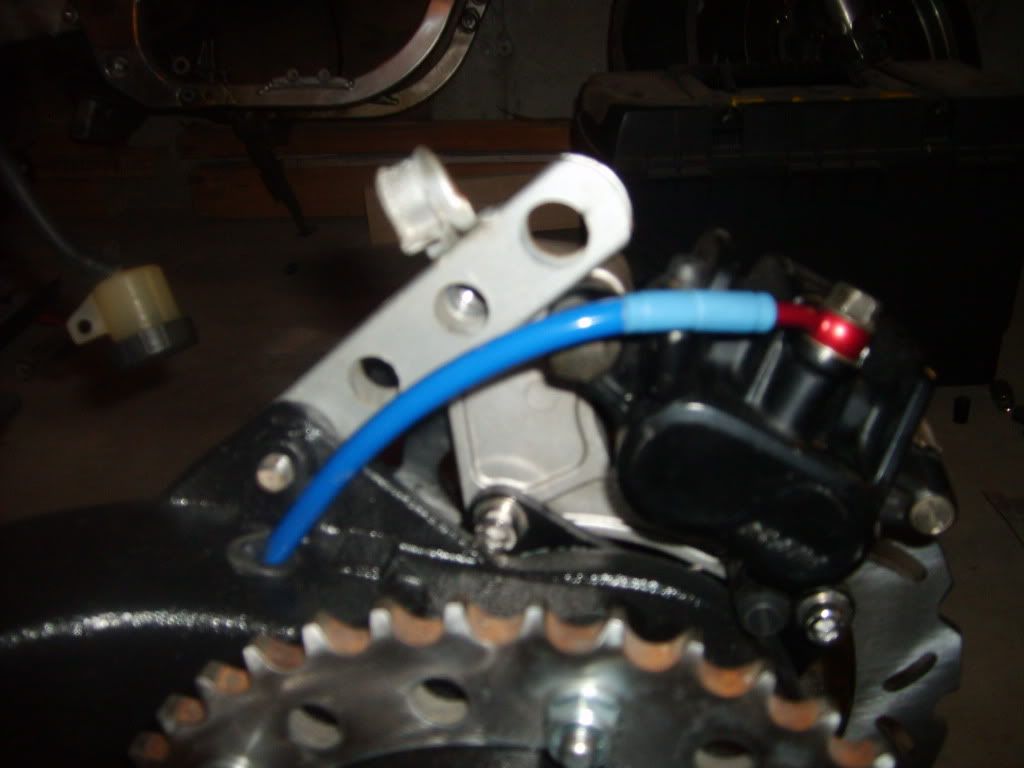 (yes, I know I can use the bracket as it, but now it looks even worse..)
So I took this useless shifter rod that came with my rearsets and sliced it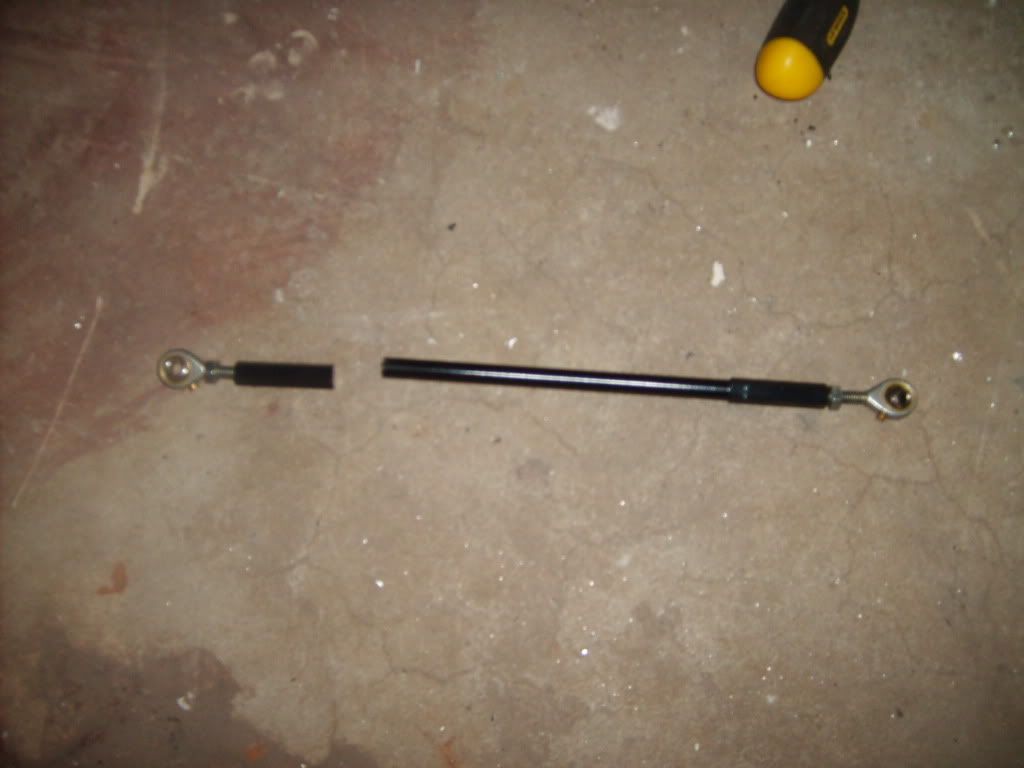 I'll drill it and tap it this weekend and make a nice looking adjustable link out of it..
Besides that, I started getting the rear ohlins all sorted, by adding a bit of space with a washer or 2 between the shock mount and frame I now have clearance in the swingarm hole and don't have to worry about it rubbing.. An RC51 shock linkage lined up perfectly: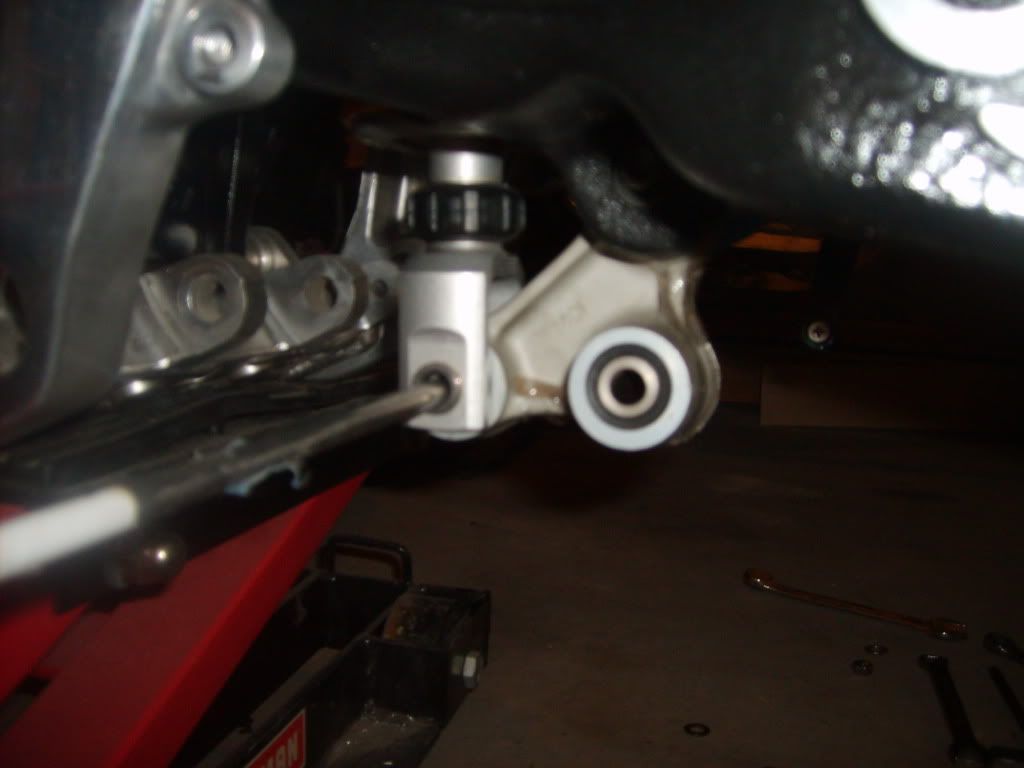 I have 2 adjustable ride height links on the way to finish it off and keep it adjustable..
My tripples are done and on the way back to me along with the slew of other parts so hopefully by the end of next week this thing will be on 2 wheels and a kickstand!!!