So, hopefully that bit of oil thing turns out to be nothing... in the meantime, I'm trying the freeze-water-in-the-pipes trick to try and remove these big nasty dents.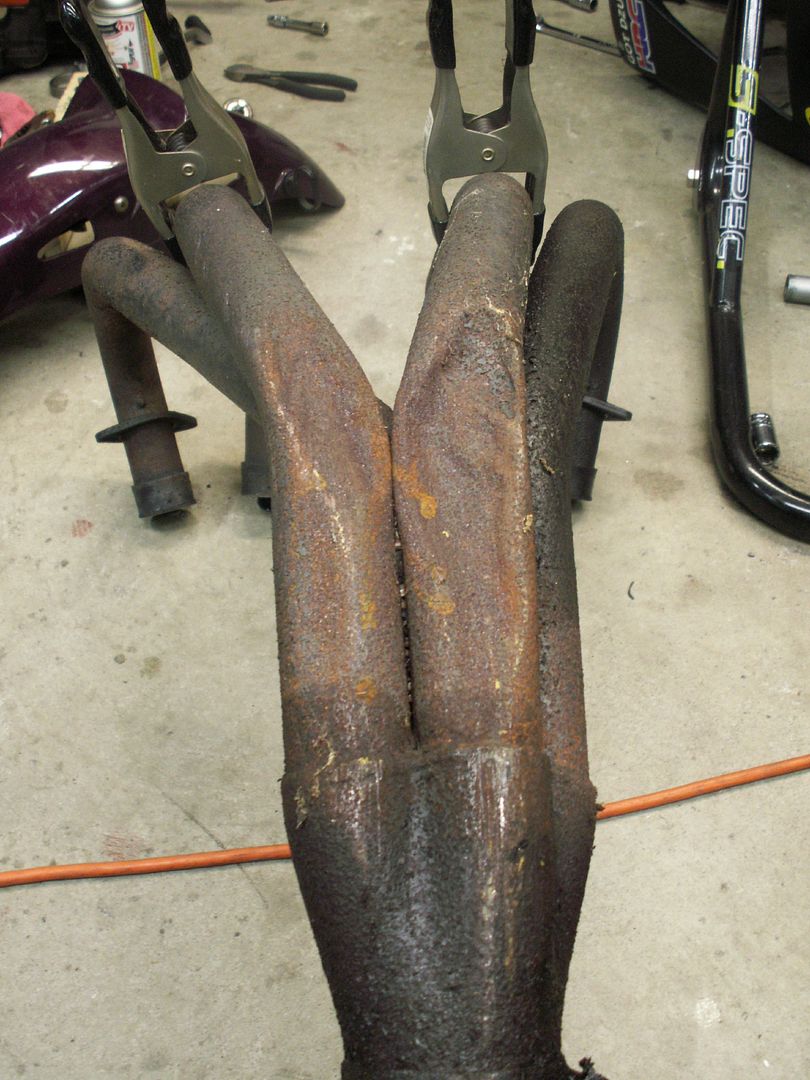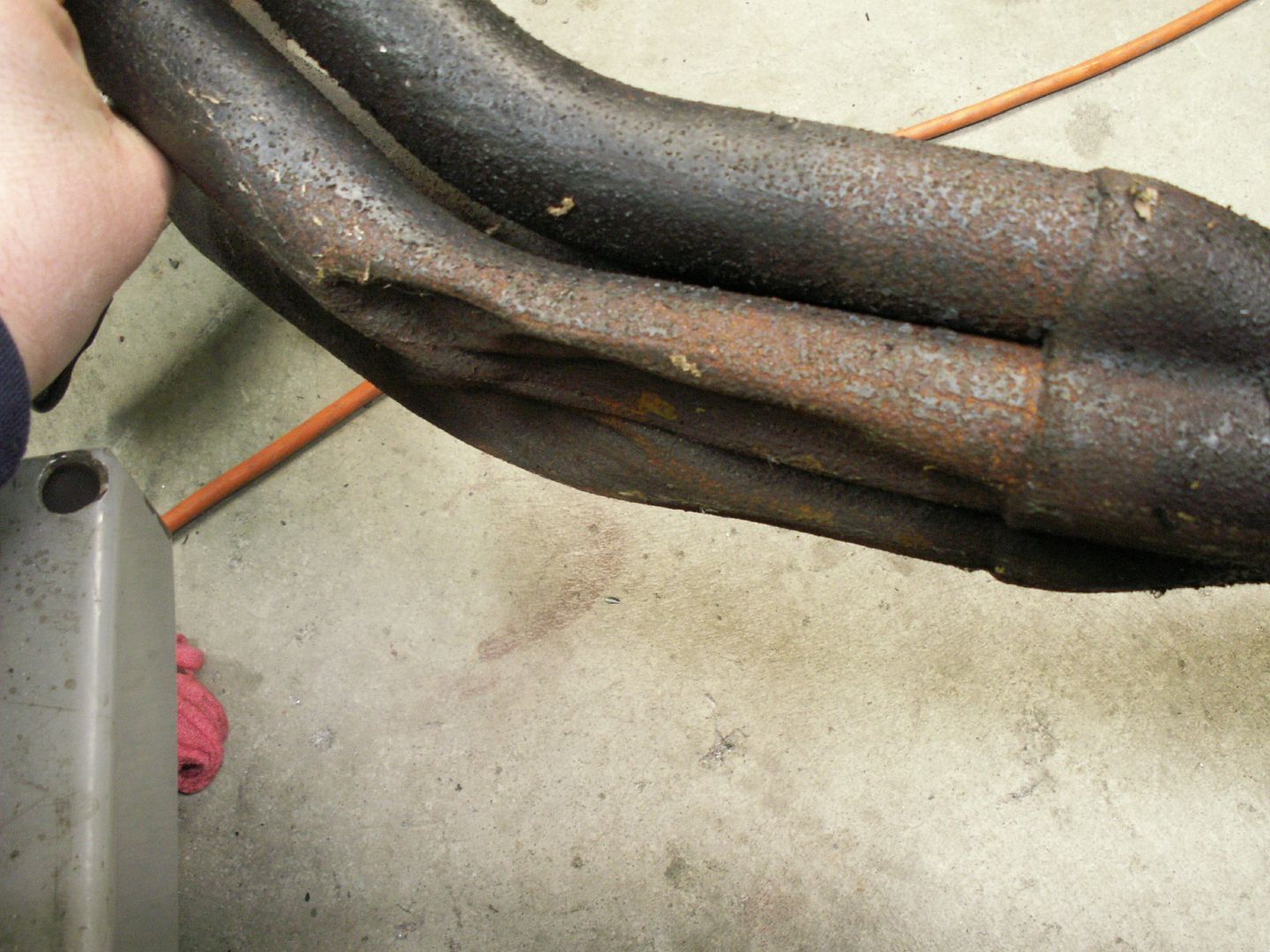 Half a gallon of water, and out they go for the night!
Back inside where it's warm, I took some measurements and a guess or two, and busted out the grinder. 10 minutes later, the swingarm fits, and I'm within a 1/4" of center with the wheel.
Using an RC30(VFR750R) 15T front sprocket, it fits and has 1/4" offset from the factory. Need to get a 525 rear sprocket to match, so I can use this spare 525 chain I had hanging around.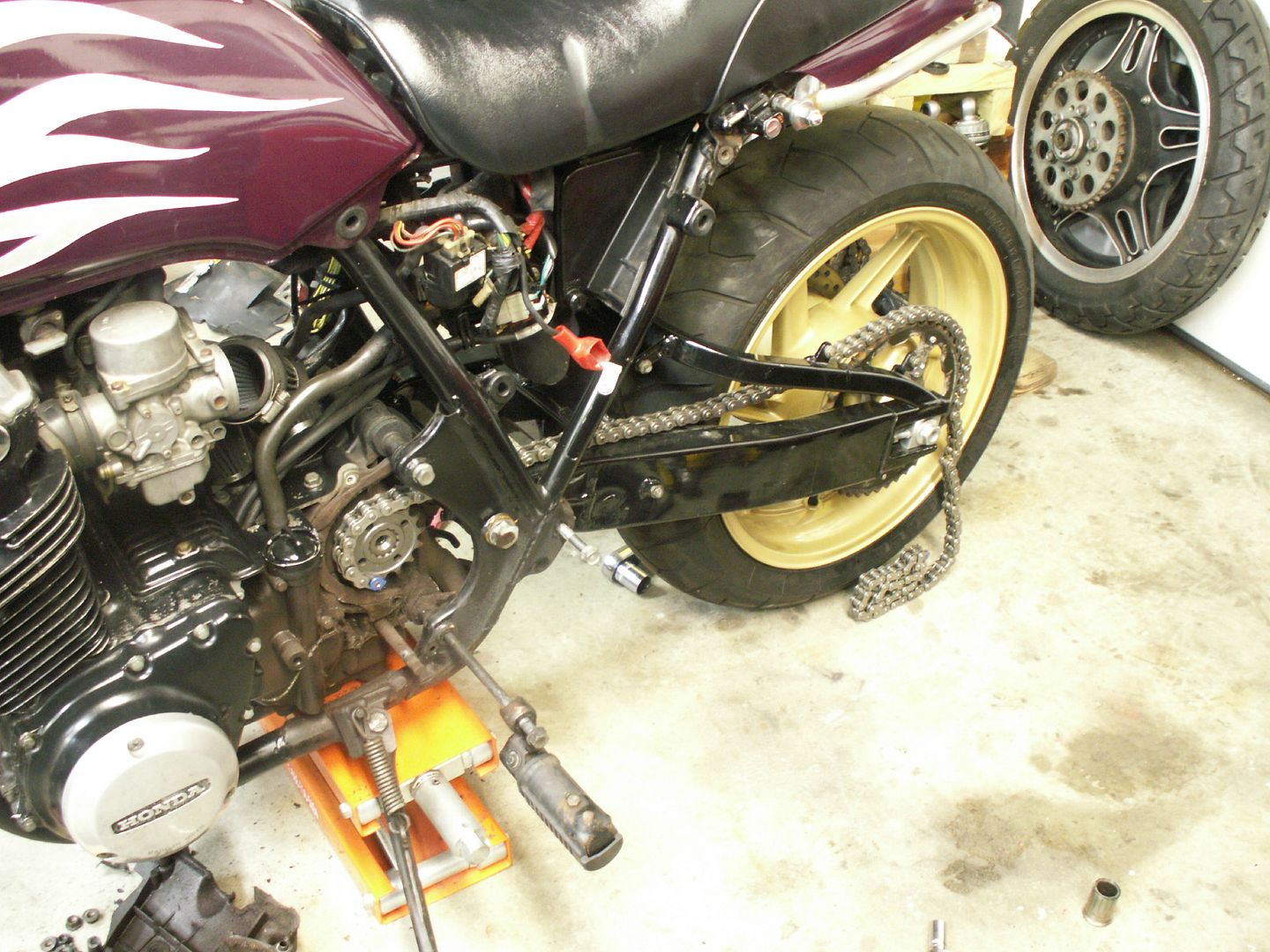 After that I just kinda putzed around, hung the Arata on there for a visual: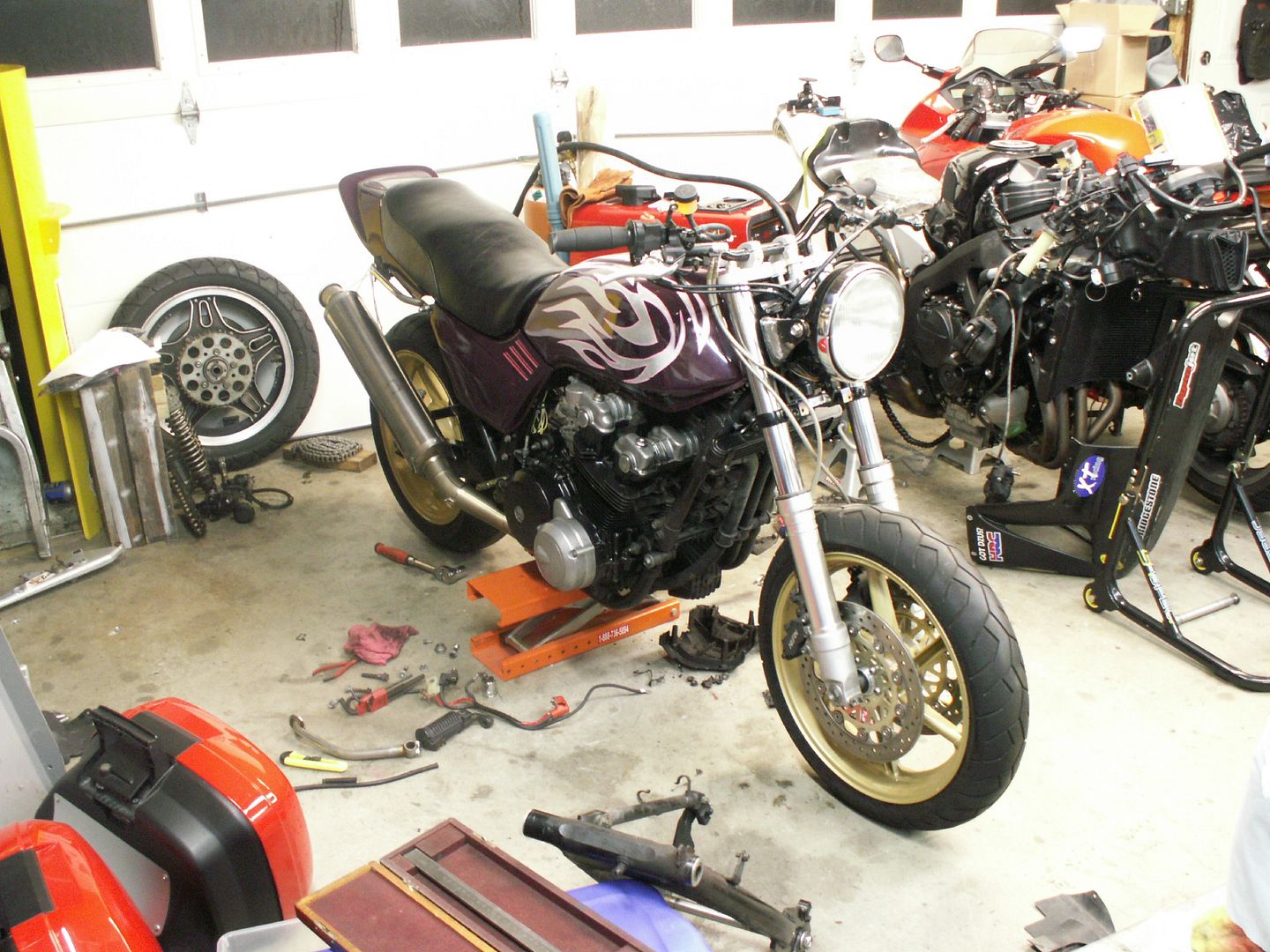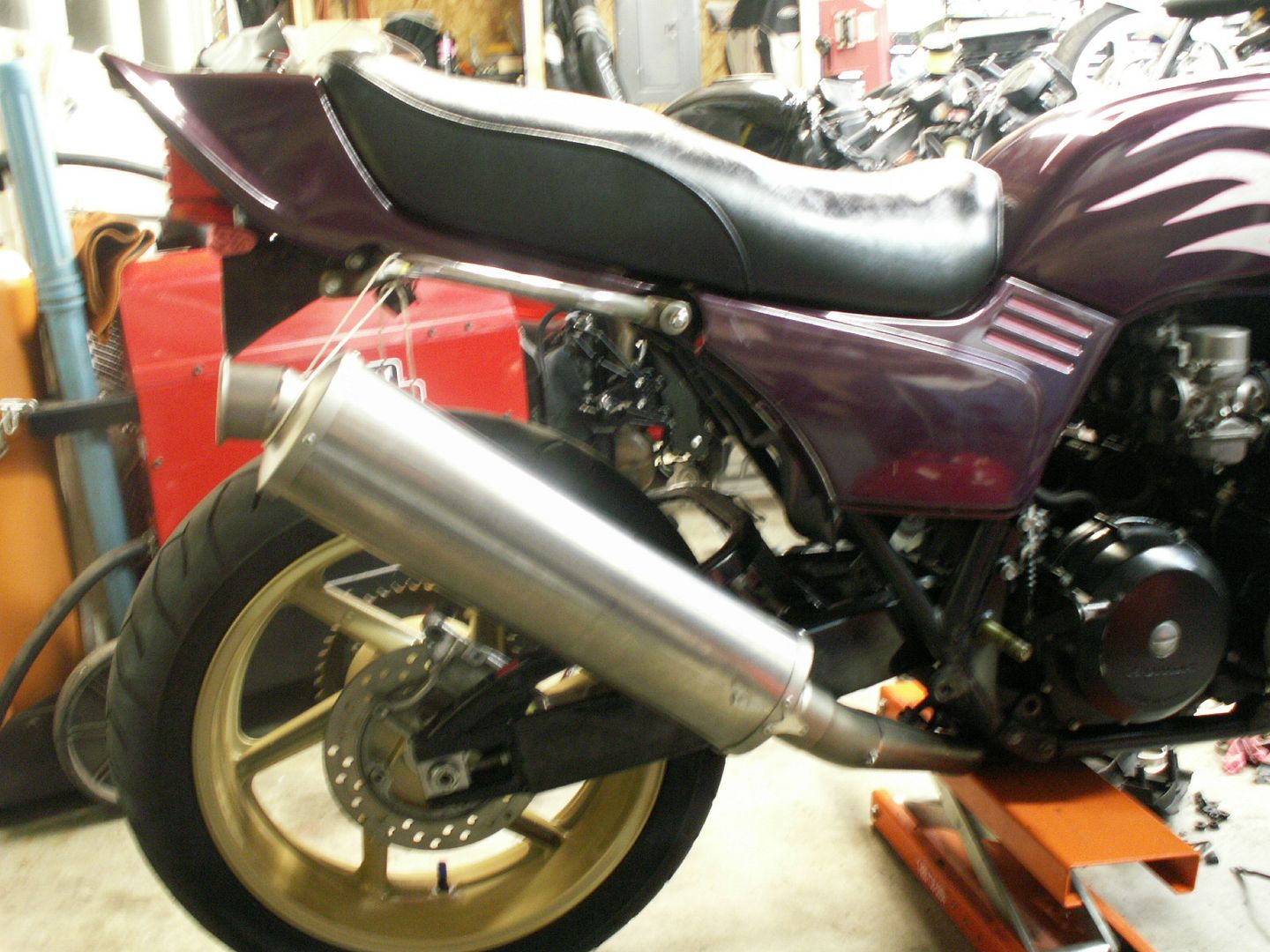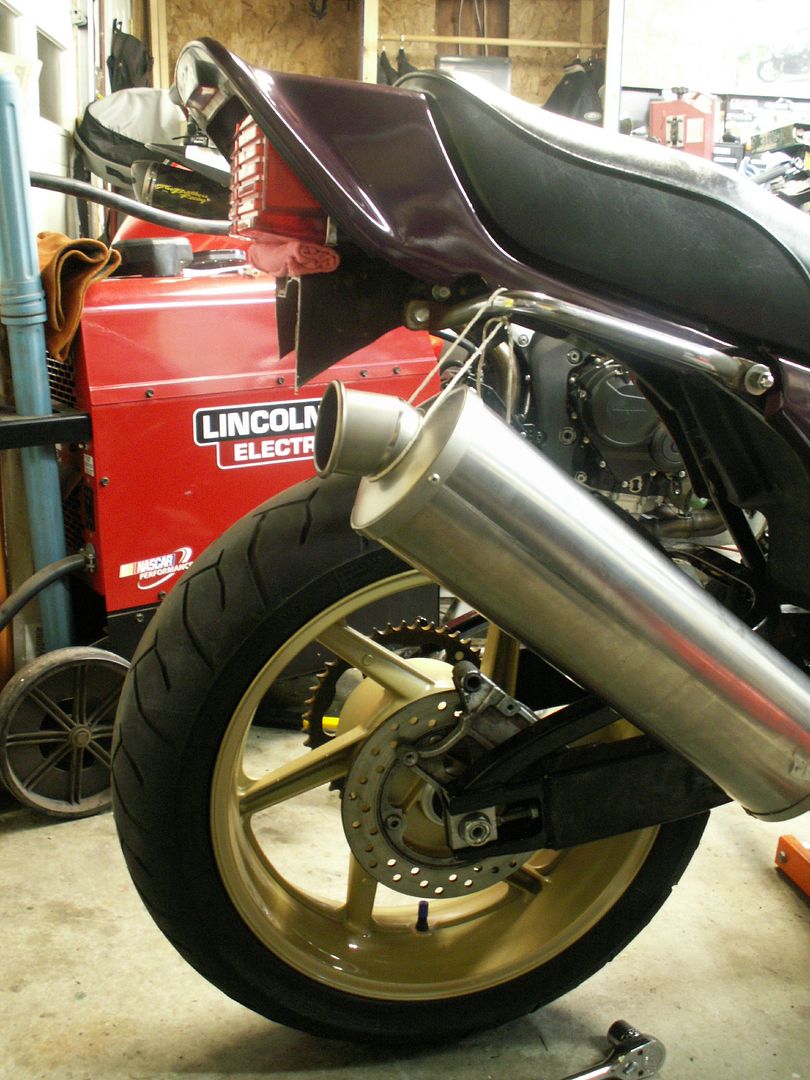 And in true Honda fashion, I found these on a set of VF1000R forks I had in a corner, and figured they'd be useful for mounting a fender...
Also came up with a nice plan for the rearsets.