So, finally, the weather has cooperated enough to get an update. So here it is. I had a couple small projects to complete before I could dig into the bike, first and foremost being that I needed to move my tools to the garage where my bike is.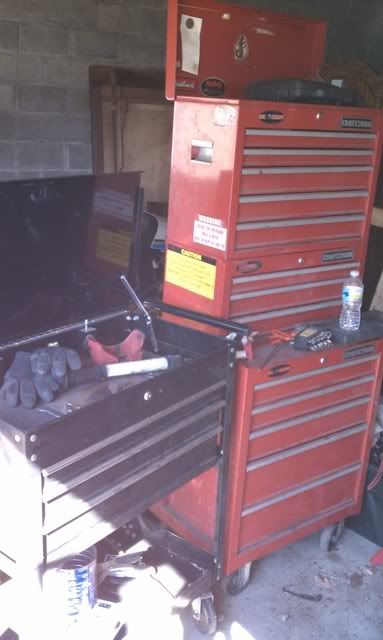 Done
Next, get all of the parts I've been stockpiling from my basement, to the garage.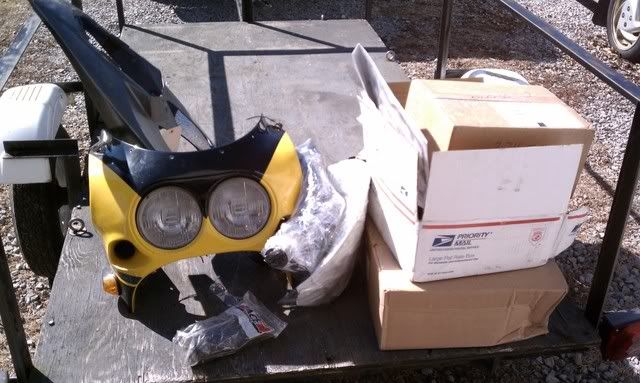 Done
After organizing the garage to get enough work space, I finally had an hour to turn a wrench. And I took off as much shit as I could.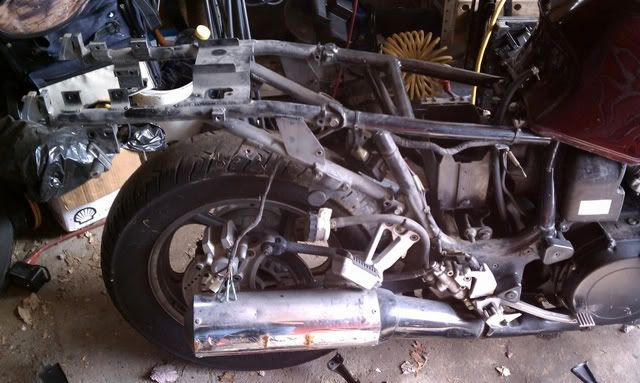 So with the tail disassembeled, I just had to try something. My curiosity got the best of me.
This is a 2005 R1 tail that I won on Ebay for 99 cents, plus shipping. So $13 total on this piece. Once I get some seats, I think I'd like to try and make it work. Not sure about the angle yet, but it's just a quick prop-up mock-up.
Oh, and I think I found out why the previous owner took such a nasty spill.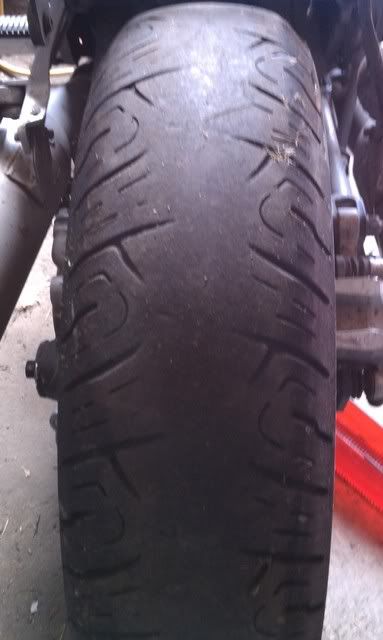 This was not a burn out tire. This was a ride around the highways tire.
I do have to say that I've found a few things that really concern me, mainly that half of the bolts on the bike are either backing out on their own, or just plain old loose. I can take the seat subframe and wiggle it about 3/8 of an inch ( Oi!, .9525cm for you British blokes), which can't be good. It's been a long winter, but I've finally started. It's supposed to get cold and start snowing again, so it may be another week or so until I can update again, but I'll get to it. Next up on the list is to remove the exhaust, coolant system, and swap out the oil pan. Once I get that done, I'll do a complete fluids change and get this biotch runnin. The front right brake caliper is locked up, so that's on the to do list too. Can't even push the fooker around the garage.