Hey guys,
I've been a member since '08, but I've never participated in a Build-off. I picked up the my '84 Yamaha Virago XV700 back in August, but outside of getting the thing home and stripping it, I haven't actually done much work to the thing.
Well, here's my chance. I've been amassing parts for the last few months, and I'm about ready to start doing real work on her.
If you want to check out my original thread, you can do so
right here
.
Thus far, I have disassembled the bike, thrown away all of the stupid stock crap, rebuilt the carb (just one, that's all I need), cut off the old sub-frame, and mocked up the parts I've gotten to date.
Here's where we are sitting as of today: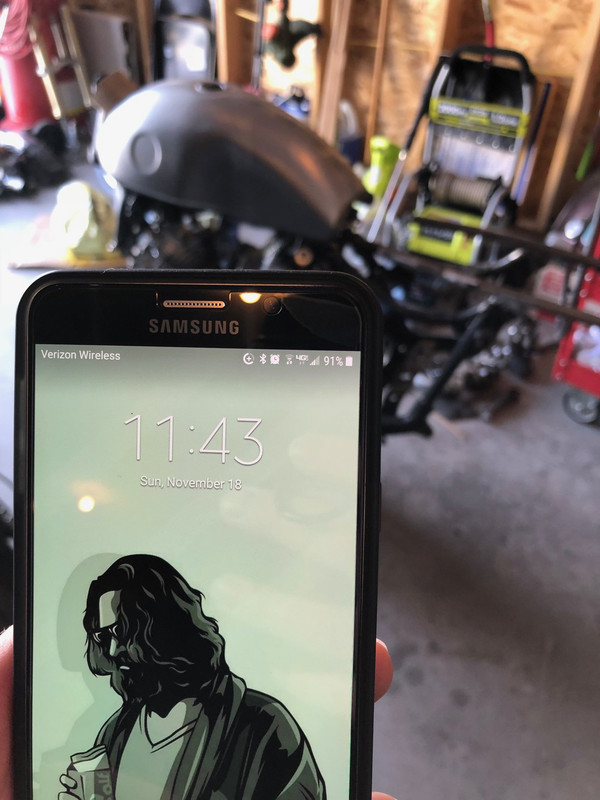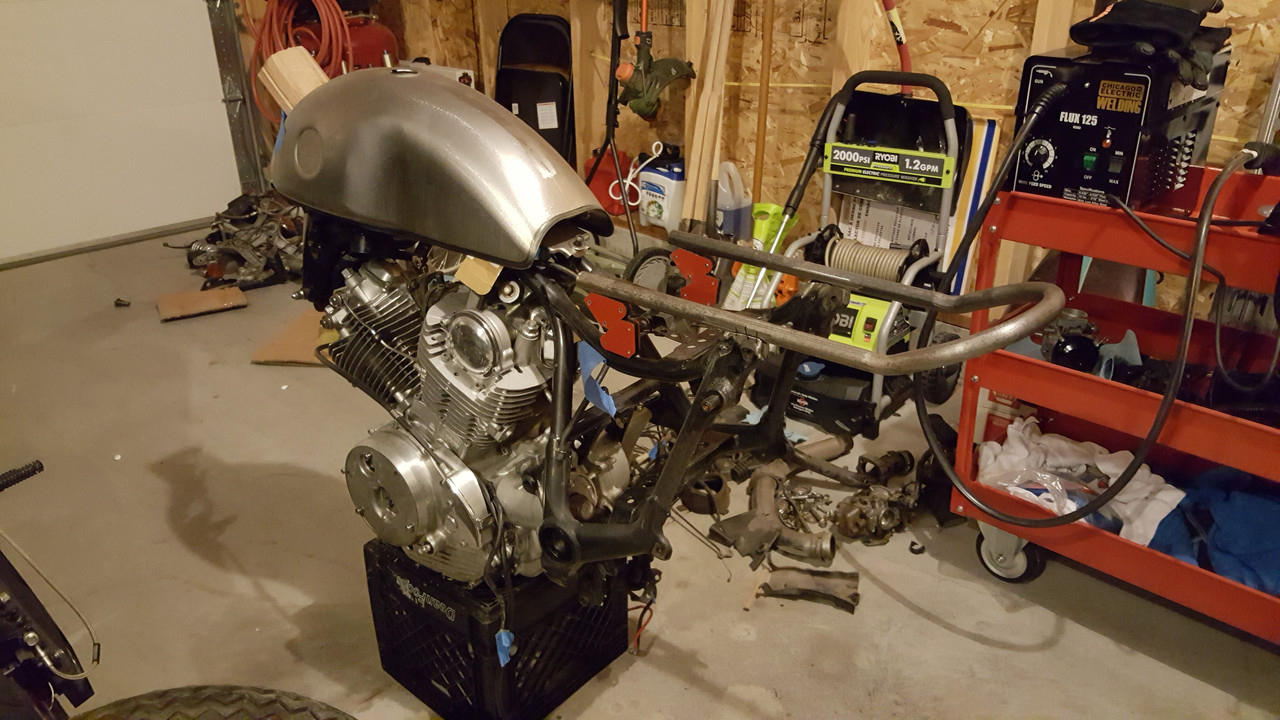 I bought myself the cheapo 125 flux welder from Harbor Freight. I've been wanting one for a while, and figured this would be a good jumping-off point before getting a nice one.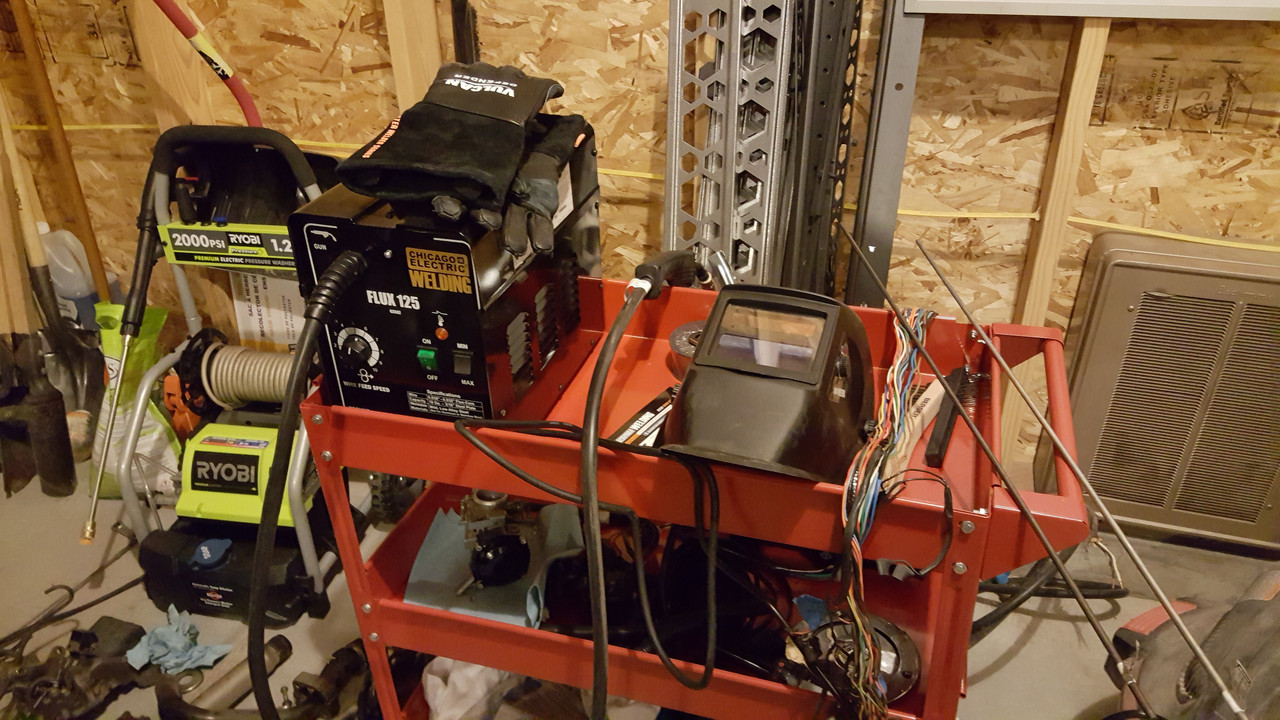 Today's project. I wanted to get the new sub-frame welded in place. I haven't welded in about 10 years, so please forgive the garbage welds. Penetration looks pretty good though, so I'm not mad. Ground them down a bit and they look pretty decent. Since it's non-structural, I'm not worried.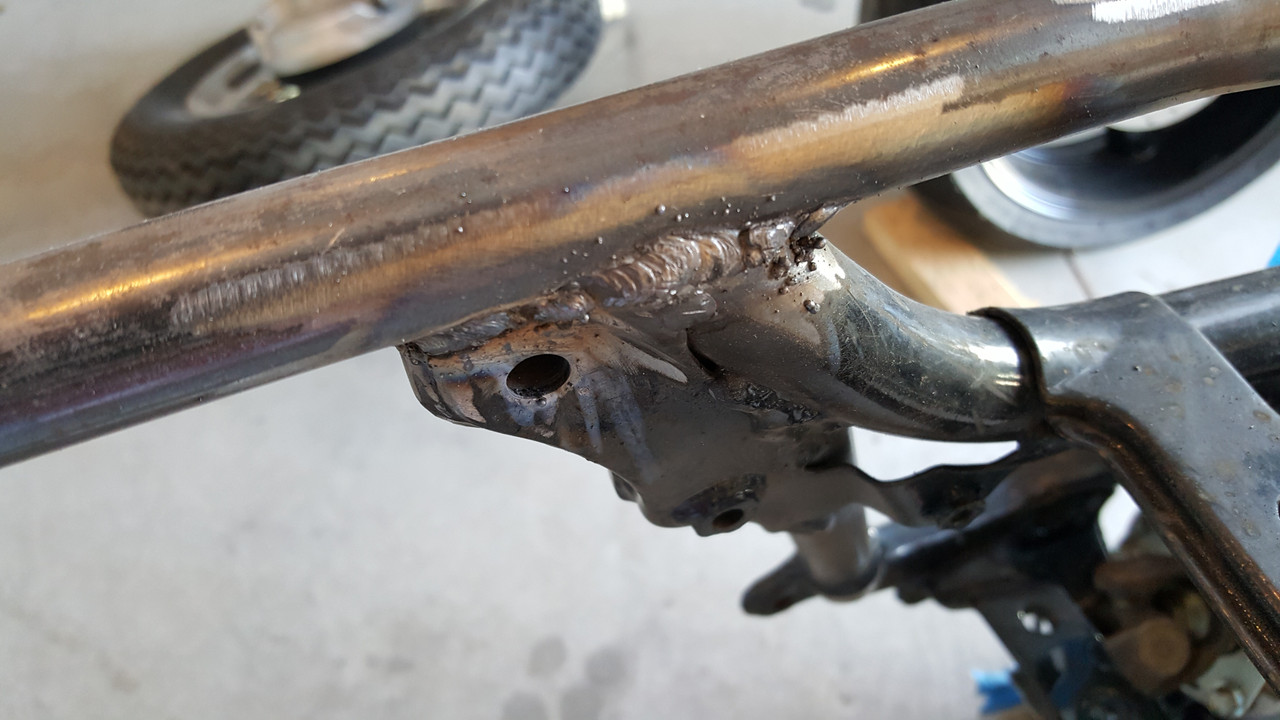 All welded up. I also notched the sub-frame about 6" back and bent them inwards toward the frame, then welded the notches back up.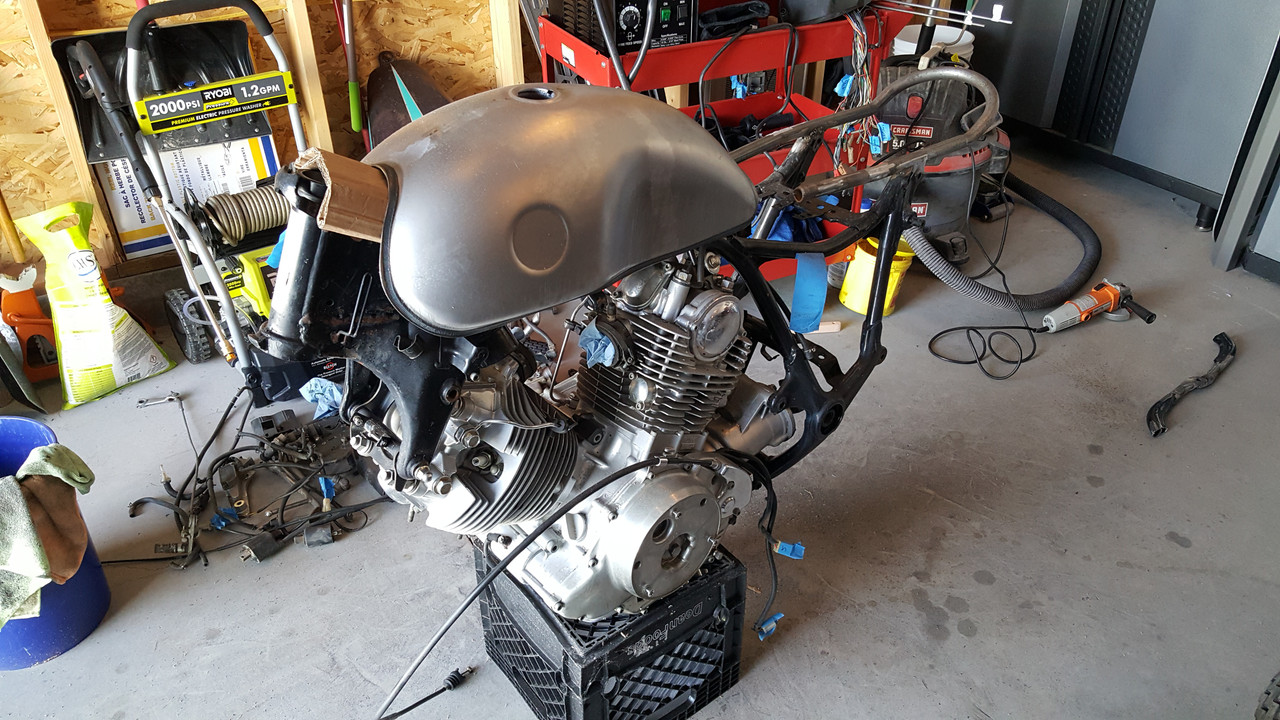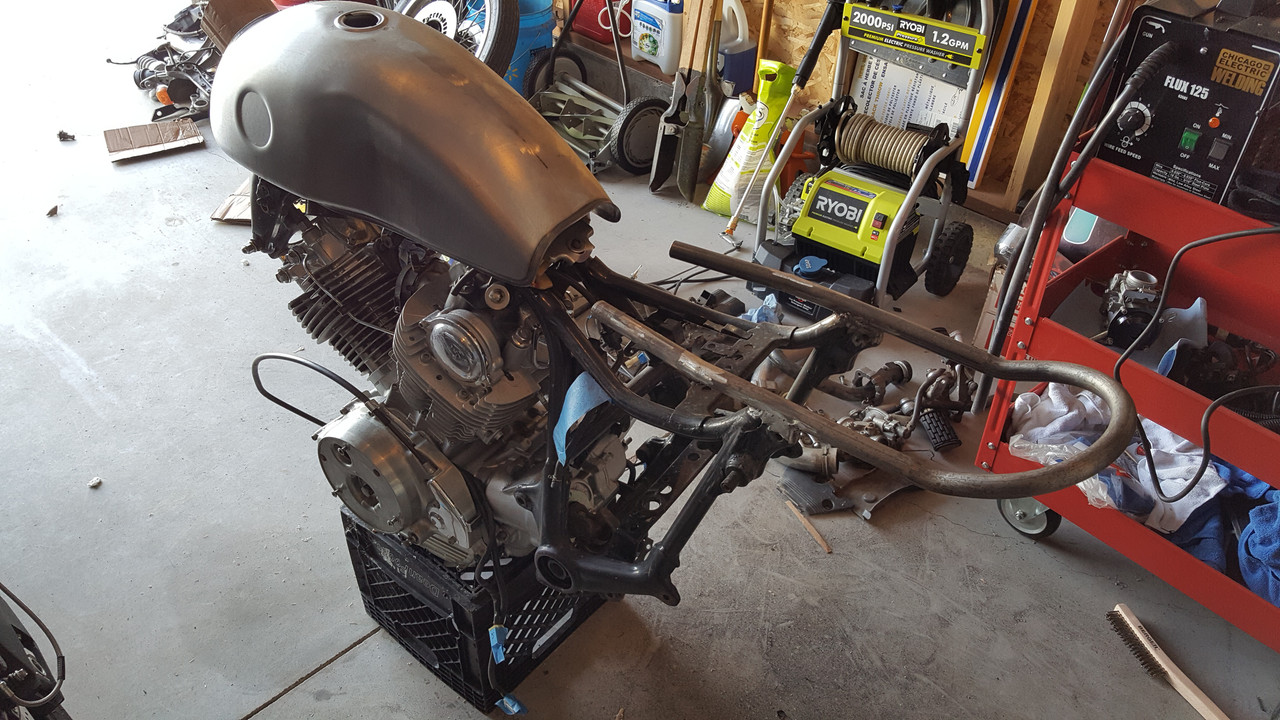 That's it for now. I have more 7/8 steel coming, and tube for the tank mounts, so hopefully I'll be getting some more welding in over Thanksgiving.