Never tried to design a swingarm, so I'm learning a lot.
Looks like reducing the length of the (R6 style) arm will cause the upper brace to hit the frame. Lowering the upper brace puts it closer to the chain. Also, moving the sprocket forward puts the chain closer to the upper brace. Need to do some careful measuring before making changes.
Pulled out & split the casings to install the bearing, output shaft & front sprocket. Now, I can measure from the chain run.
Was thinking about gullwing in this style, but not right for this bike. There's no shock in the swingarm, so, all 4 tubes can be centered and welded to the pivot tube. Much better for clearance issues. Could still gullwing the lower tube.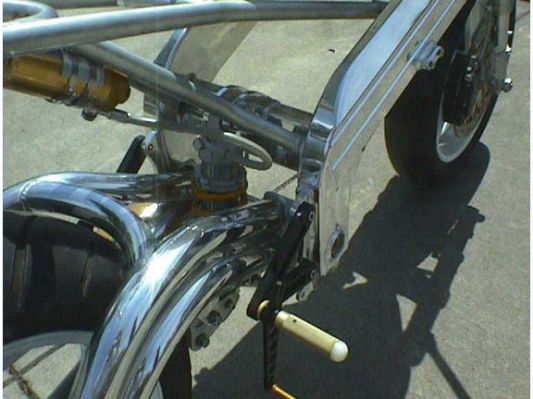 Still waiting on OEM pivot tube parts. Sent the jacked up parts back and ordered new ones.