Didn't feel like breaking down the roller, so made a small blast box and started chopping. Not easy to get the angle grinder into that tight space.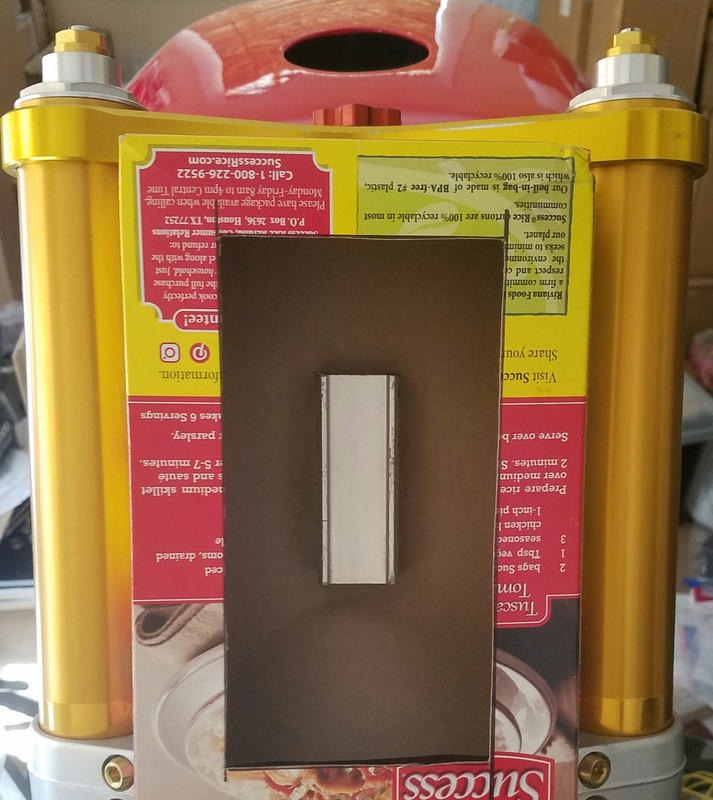 Just cut off the front, so I wouldn't gouge the head tube. Then, stuck in a 1/8 strip of ally to protect the head tube. Protected the frame and twisted a wire to hold the ally strip.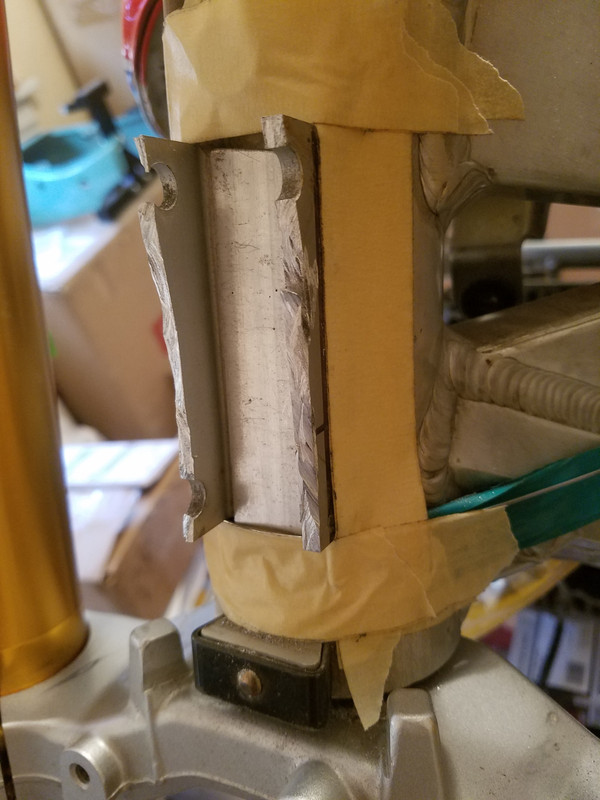 Just trying to get it low enough to mock up the headlight. Will finish when the frame is stripped.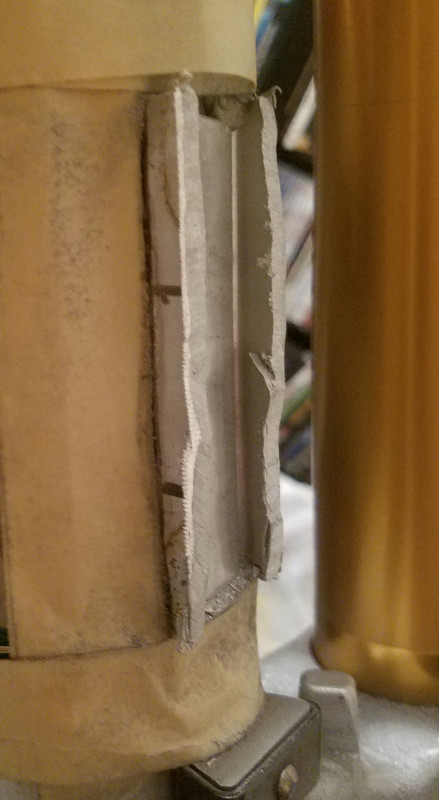 Need to make some temporary brackets for the headlight and mock up some risers on the upper triple.