Okay. Already posted about the sick axle blocks machined by dbdesigns that match the OEM frame.
RGVsteve has done over 90 R6 conversion arms for RZ/RZV500s. I think I have the last one. He's still doing conversion arms, but he's sick of the R6.
So, the idea was to copy the R6 conversion arm, instead of the OEM swingarm.
Seeb built a one-off jig, using the R6 conversion arm.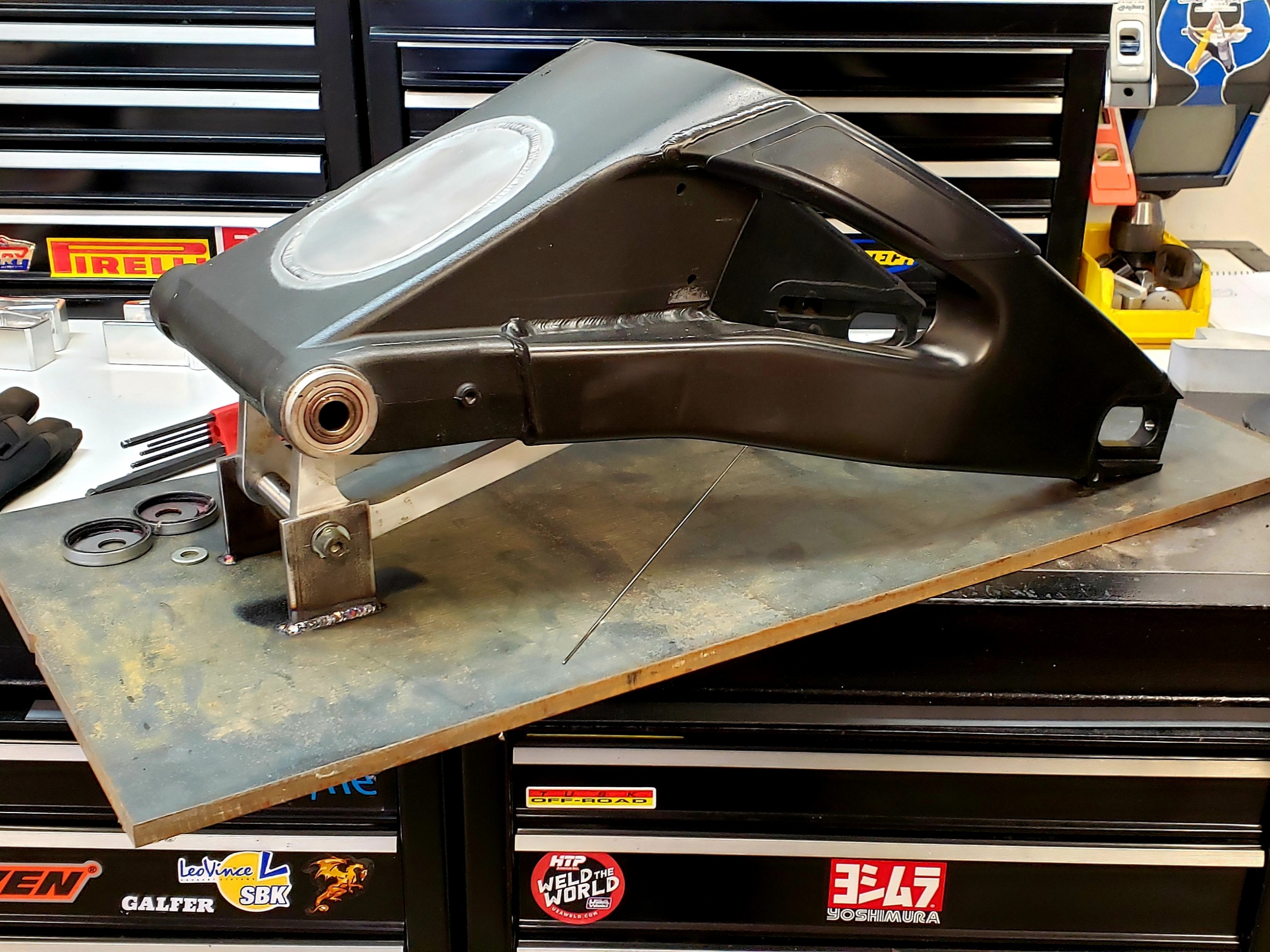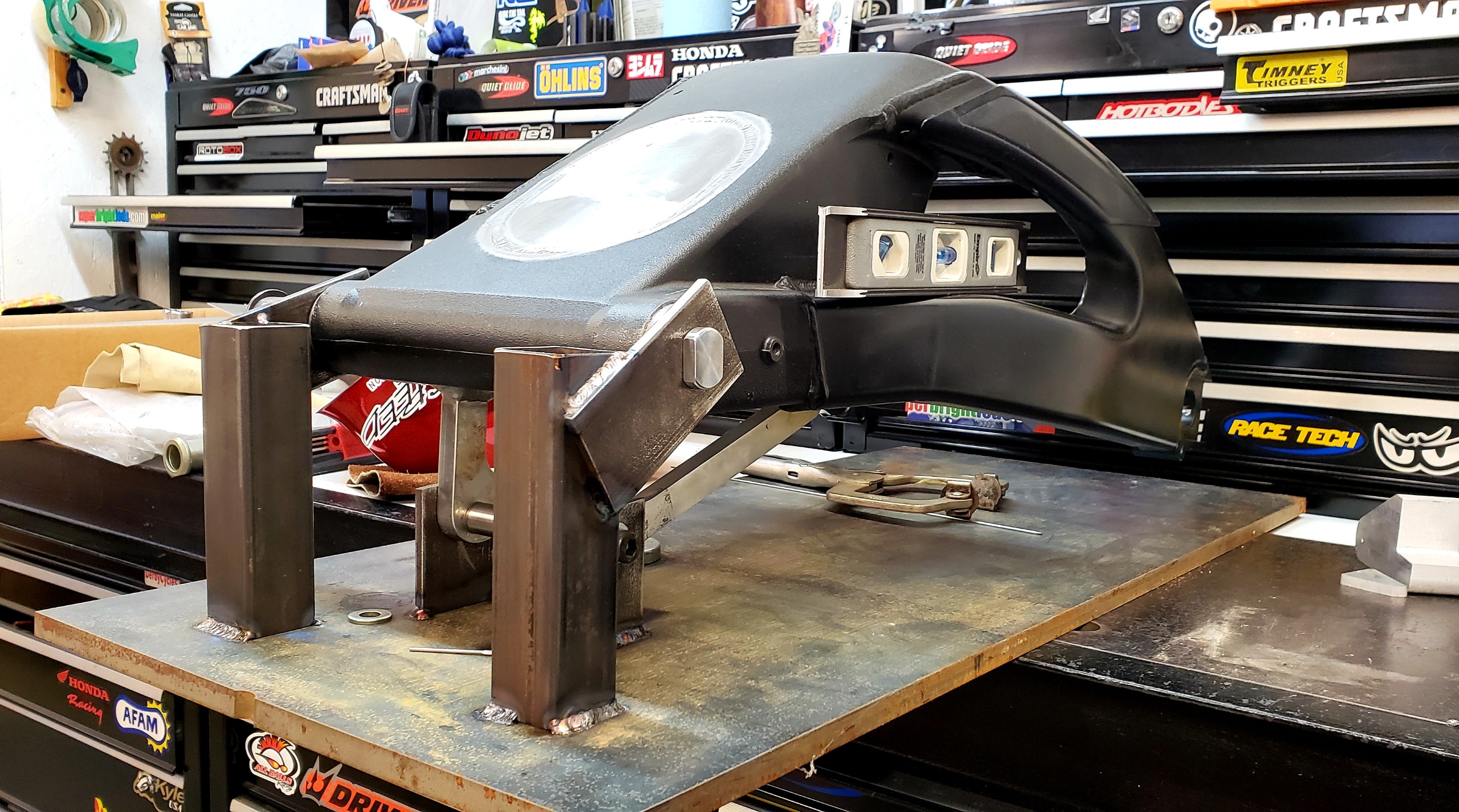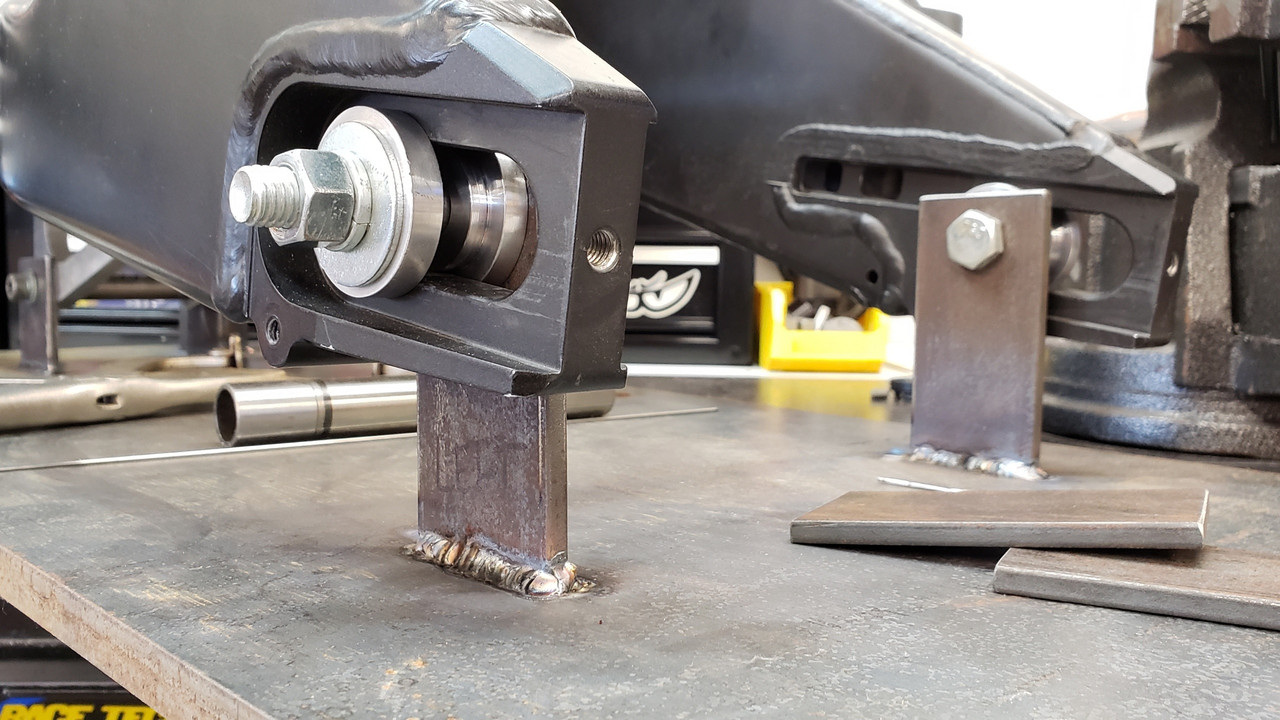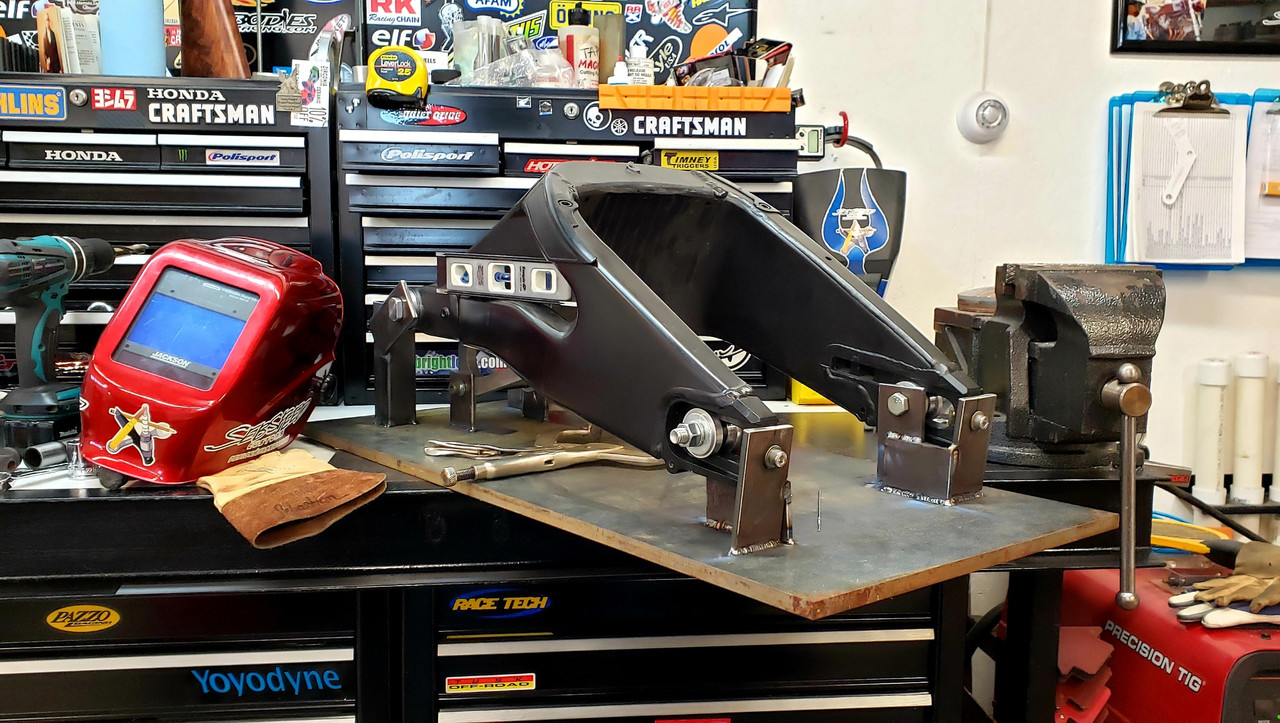 Extremely accurate measurements were taken.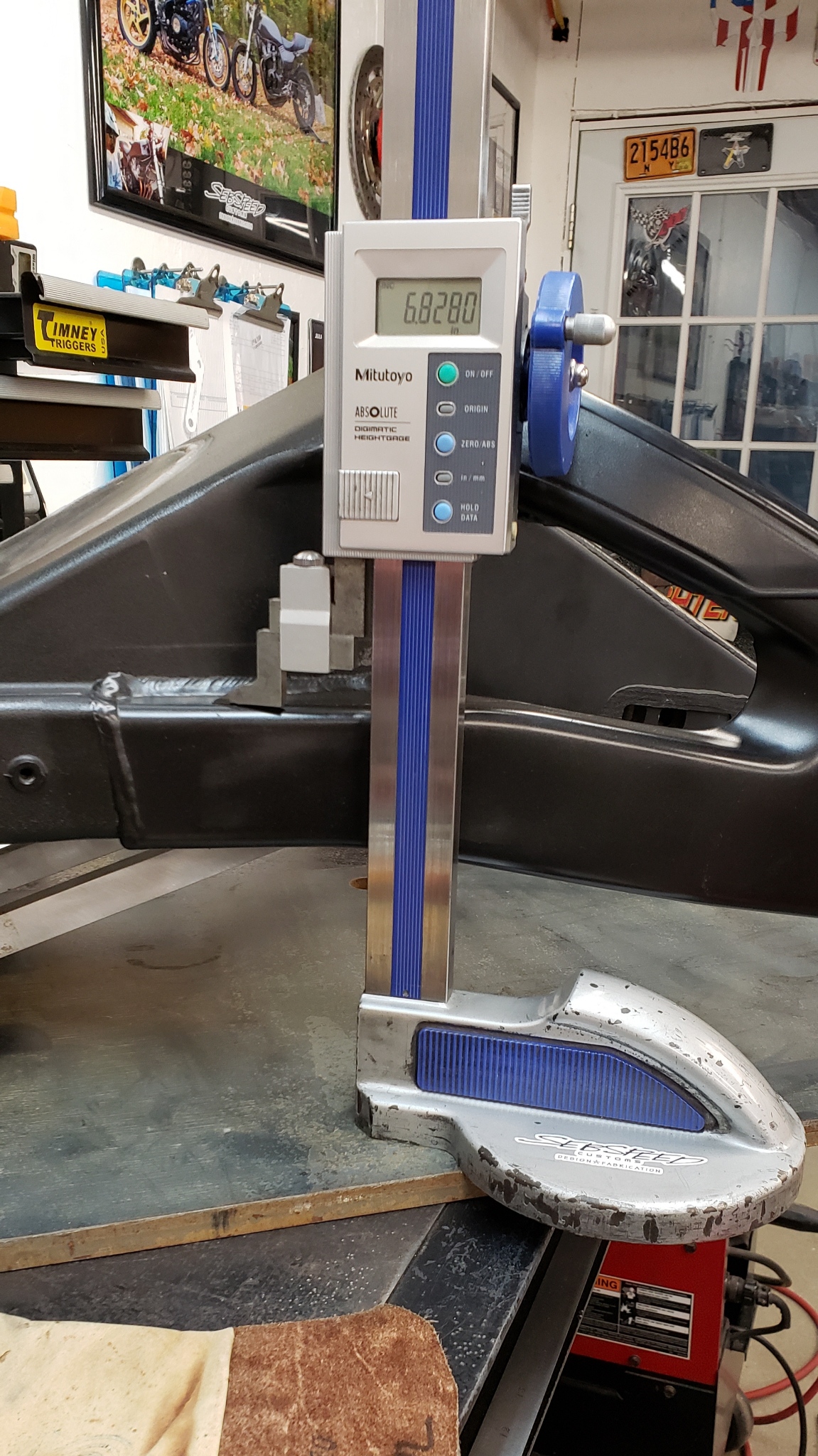 And then the fun begins.