Had to send some titanium to the gun drilling shop. May as well get started on the front end conversion.
Got a new tool to try out.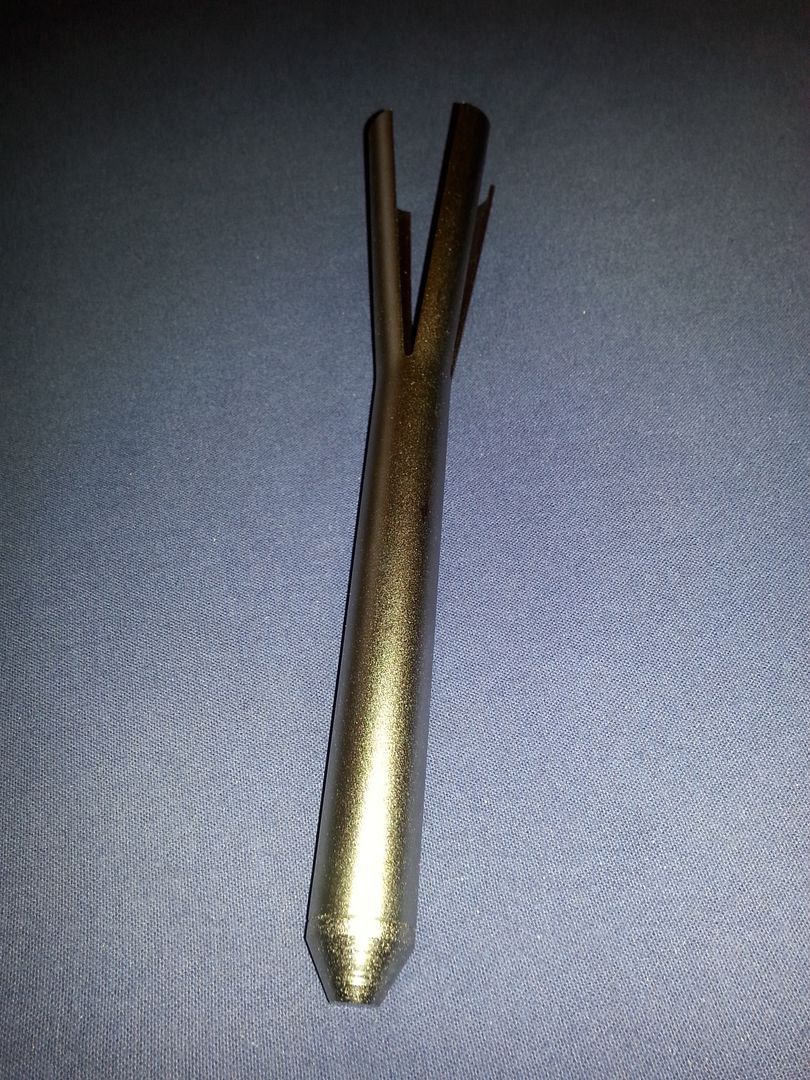 Been thinking about adjustable triples for this bike. When raising the rear of my RZ350, I noticed the fork rake getting steeper and was wishing I had gone with some adjustable triples.
So, I started looking into adjustable triples - and got some bad news. I mistakenly thought they would adjust the rake - but they don't. They only move the trail forward or backward. Maybe that will help compensate for a steeper rake, but I'm not sure. I think only Ducati has an adjustable (rake) steering head.
I do have some adjustable triples in mind, just have to take measurements and figure out how to make them fit before I pull the trigger. My original plan was to use some custom billet triples, but sometimes function wins over style. Of course... I prefer to have both!