Test fitted the custom offset sprocket and checked the alignment with the rear sprocket. Looks good, no issues.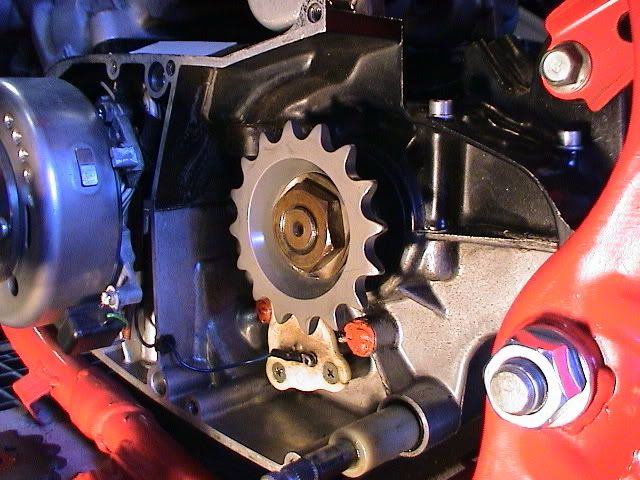 I got a good quality chain that fits well, but after test fitting it - I don't like the way it looks with the gold sprockets. IMO, gold on gold doesn't look as good as blue, silver, or black on gold.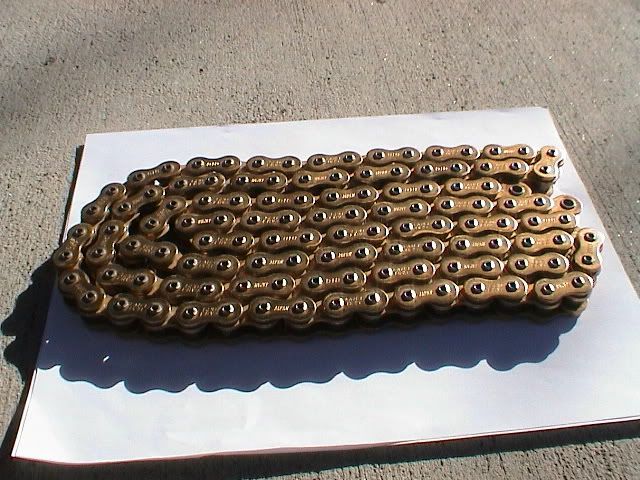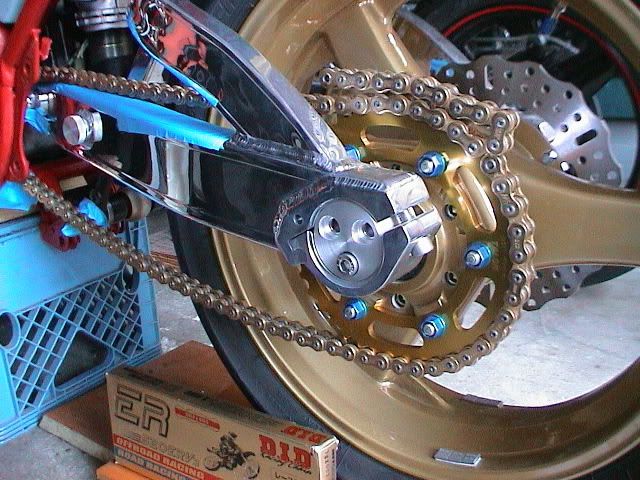 Going to order this chain in chrome:
I talked to EK on the phone today, and found out that the EK 520RXO is 20.5mm wide, so the clearance will be 1mm less between the frame & chain and between the chain & tire. (The DID chain was 18.6mm wide.) I think it's down to 3mm of clearance on each side (after I do some clean-up filing on the frame).
EK makes an 18.9mm wide X-ring chain (SRO), but it's only available in gold. I looked at blue chains before chrome, but I couldn't find the right blue to match the other parts I have. A blue chain is probably too soft for a fighter, anyway - gotta keep it hard!
The DID chain won't be wasted, it will either go to the NS400R or RZ500 for a future 520 chain conversion.