Here's the cover for the swingarm pivot bolt. The D-cut has to be opened up slightly, and it still needs fitting.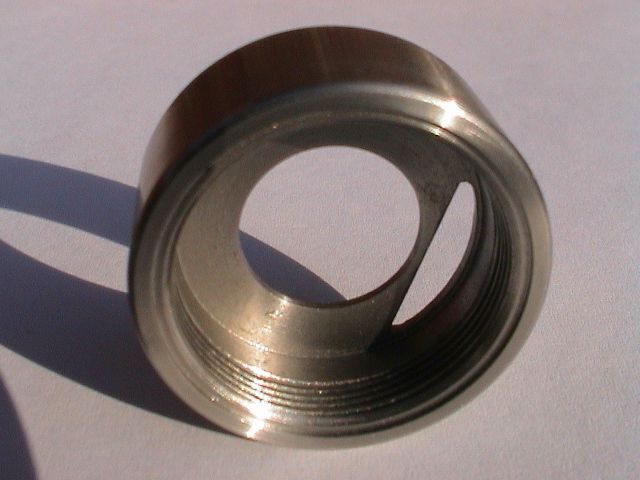 The bottom of the cover has a skirt that covers the weld on the frame boss.
The titanium pivot nut flange was shaved 1mm, and 2mm was removed from the top of the nut. That way, the covers could be 3mm shorter.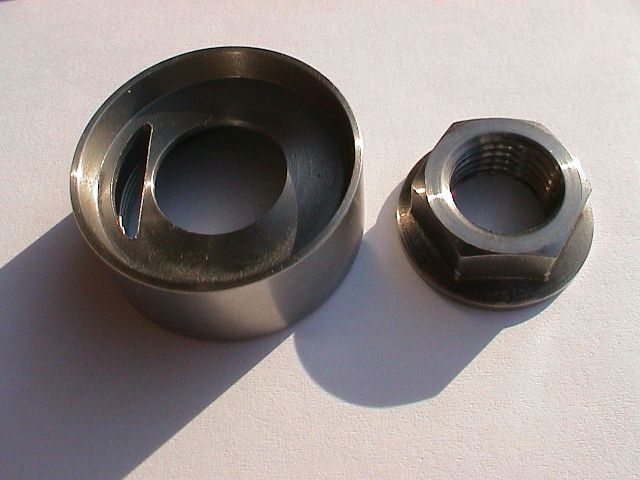 The main problem is that I wanted these pieces to be ALUMINUM - not stainless. I only want the dome caps to be stainless, so I can gold nitride them.
Looks like I'm going to have them redone!