Quote:
Originally Posted by
Vince
your bike is coming along great. like to top clamp. all nice and shiny.

did you measure your bearings and races yourself or you got tech specs from other models?
I knew the RZ O.D. size because I previously converted the ball bearings to needle roller bearings, so I just had to use the I.D. from the GSXR stem. I found the bearings at All Balls Racing. You can find the bearing part # on their website, if you have the measurements.
The bottom side of the YanaShiki top clamp is visible, so instead of using a fender washer, I designed these custom caps to go on the bolts for the handlebar clamps. The flat edge is so that you don't see the caps through the cut-outs in the top clamp.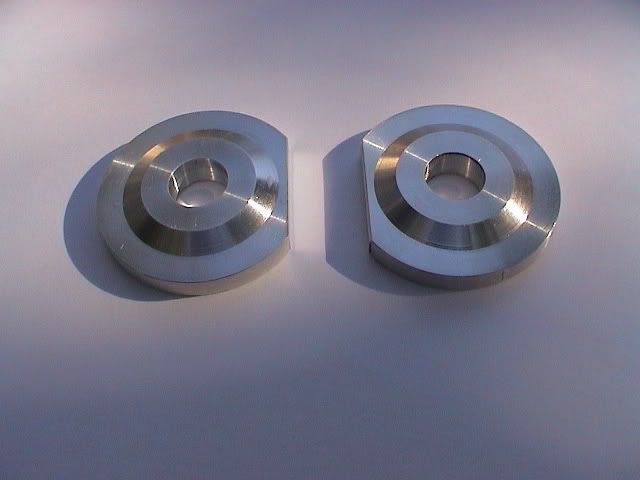 I still have to shape one to fit around the ignition switch mount - and also have to cut rubber washers to fit between the caps and the top clamp. Instead of the flange nut in the photo, I'm using anodized aluminum (sprocket) flange nuts with stainless steel inserts.